Bring on the donut puns! Throwing a doughnut themed 1st birthday is super fun and much easier to make "pinterest perfect" than you'd think! We had an awesome time celebrating Ella's first birthday and the theme was seriously sweet.
Guuuuuys. I can't believe it's been a whole year!
First year as a mom of two, check.
Ella's first year around the sun, check.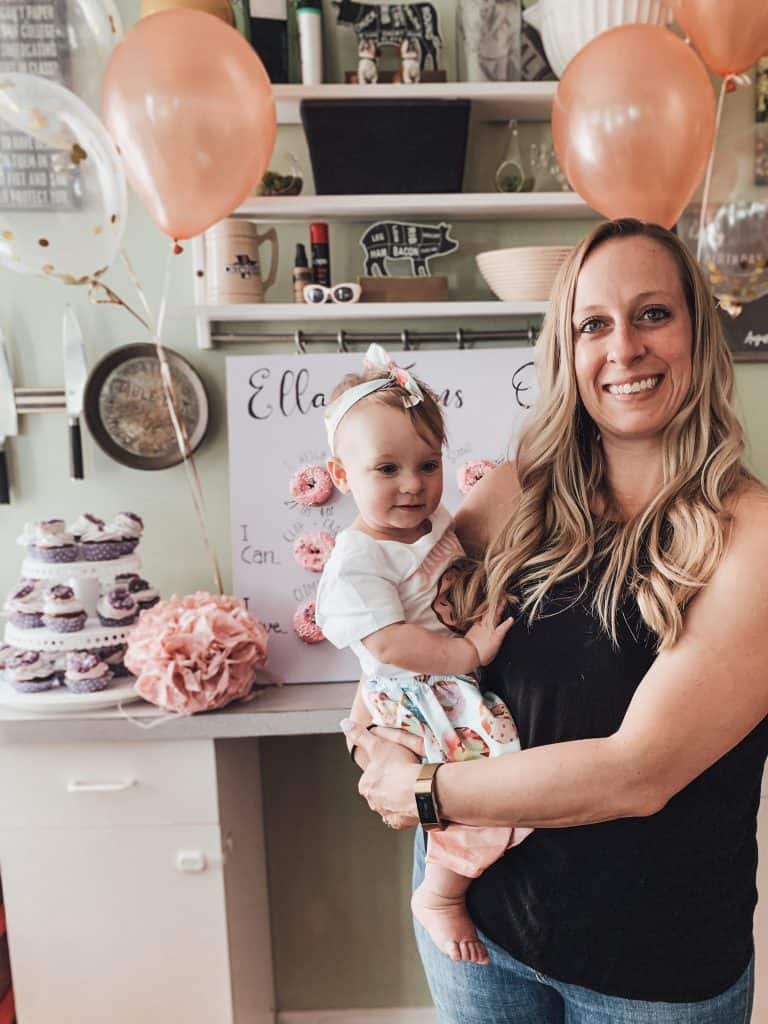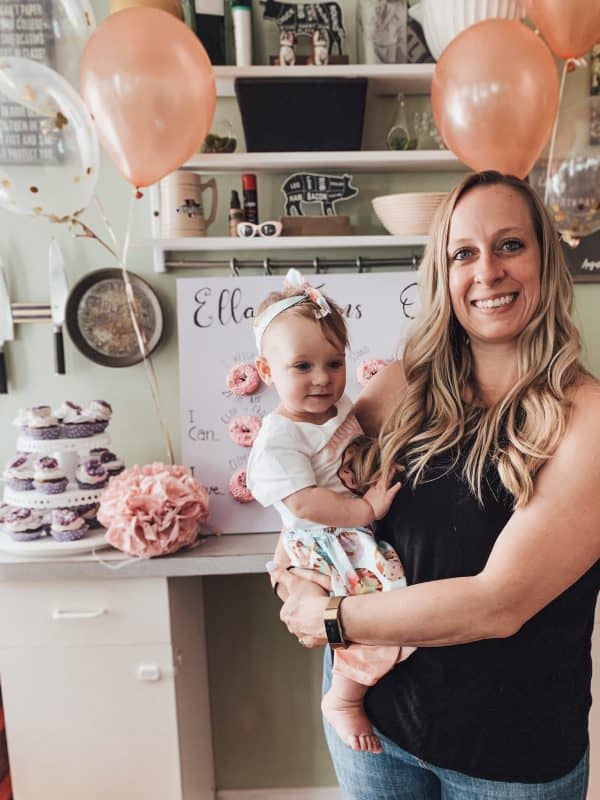 Another great birthday celebration in the books, check! Okay, this little 'doughnut grow up' recap is coming a little bit late seeing as Ella's birthday was a month ago, but the theme was so easy and cute it needs to be out there in the universe.
But real talk, you guys, I love a good birthday theme. I just can't help my damn self, I'm a Pinterest mom and proud of it. For Shea's birthdays we've done Zootopia, Ice Cream Sundae and Rainbows.
Admittedly, I've been dying to do a doughnut board so it seemed a perfect opportunity for a sweet 1st birthday.
Invitations
The invitations were made on Canva - which is awesome btw! I set the image size to be 1200 x 1800 pixels and then searched the templates until I found one I liked. Then its just a matter of adding photos and customizing text! Here's what ours looked like...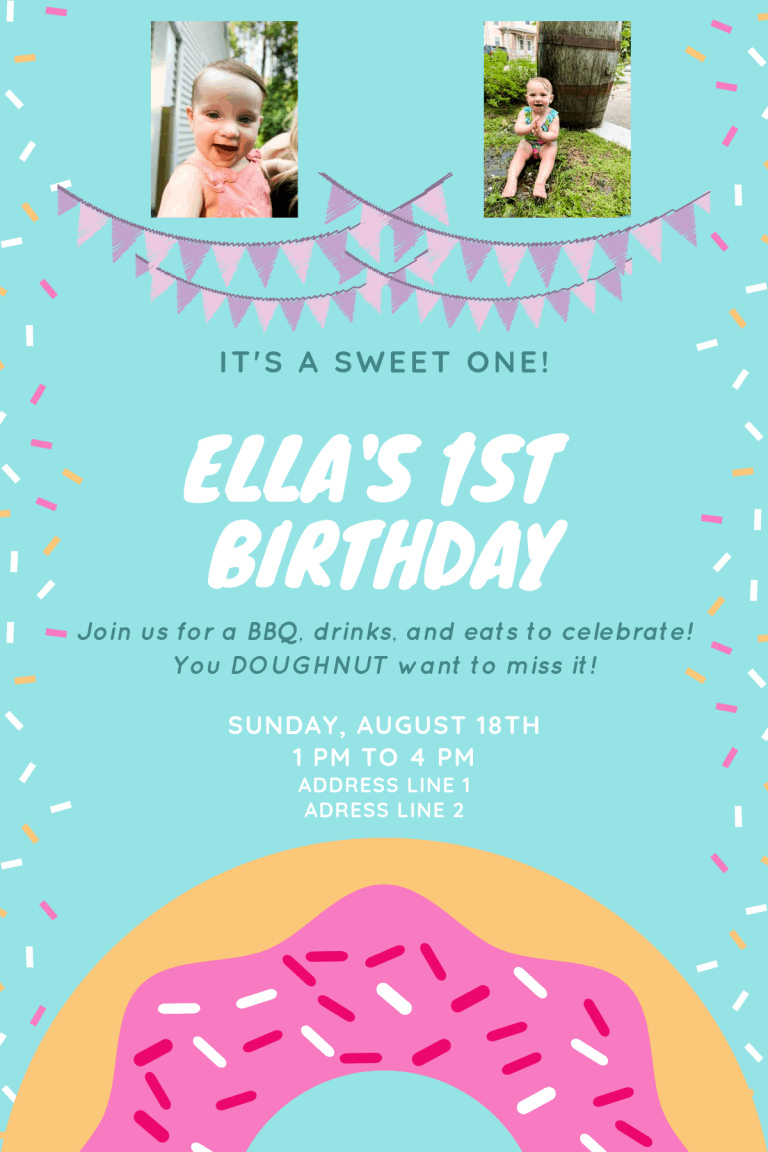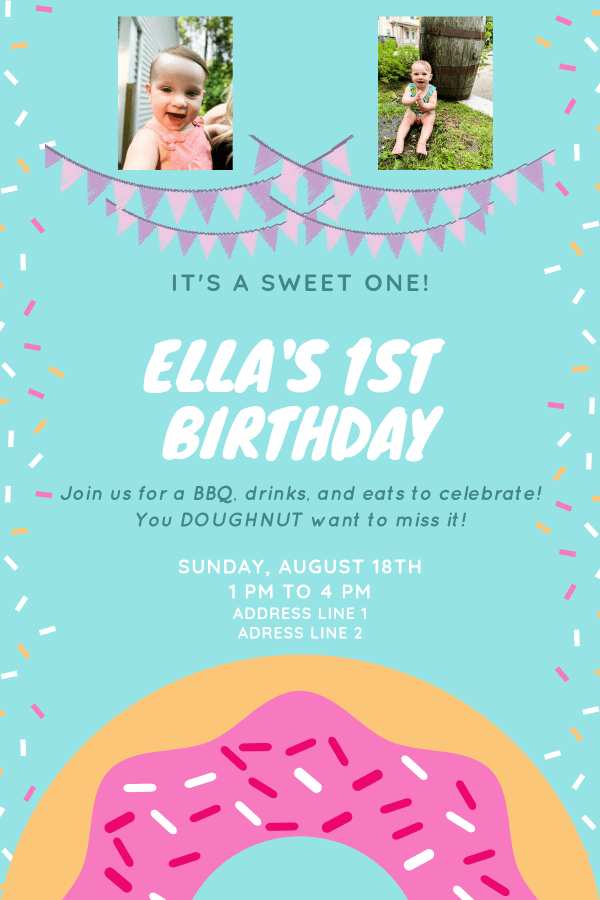 Amazon to the rescue again. These decorations came in one pack chock full of doughnut themed party goodness. Here's what's included for under $20:
Doughnut themed 'ONE' balloons
metallic pink balloons
white balloons filled with gold confetti
doughnut happy birthday banner
'I am one' high chair banner
'Donut grow up' cake topper
Tiara headband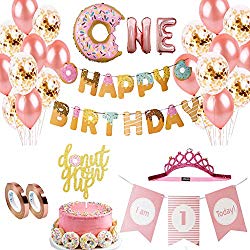 There were plenty of balloons for inside and outside the house. You can either take them to a party place - or the dollar store - and have them inflated. I opted to save myself the clown car ride and bought a helium tank at Target. You can purchase them from amazon, but they are far less expensive to pick up at Target.
When it comes time to blow up the balloons, practice on one of the smaller balloons so you don't pop one of the fancy metallic ones by gauge the pressure wrong...this is coming from a place of experience.
To add a little more doughnut fun, I hung some sprinkle paper lanterns from our front porch.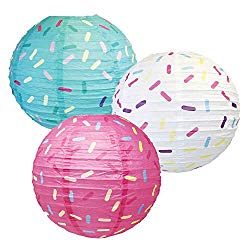 Making a 1st birthday doughnut board
It's not a doughnut party without a doughnut board right?! Making this was so simple and quick. Here's what you'll need:
A wooden board/plywood about ½" thick and about 2x3 in size.
¼" wooden dowels
a drill for drilling holes for the dowels
a hammer or mallet to insert the dowels
paint for the board
black paint for the letters
black sharpies for the smaller lettering
pencil for tracing doughnuts and spacing lettering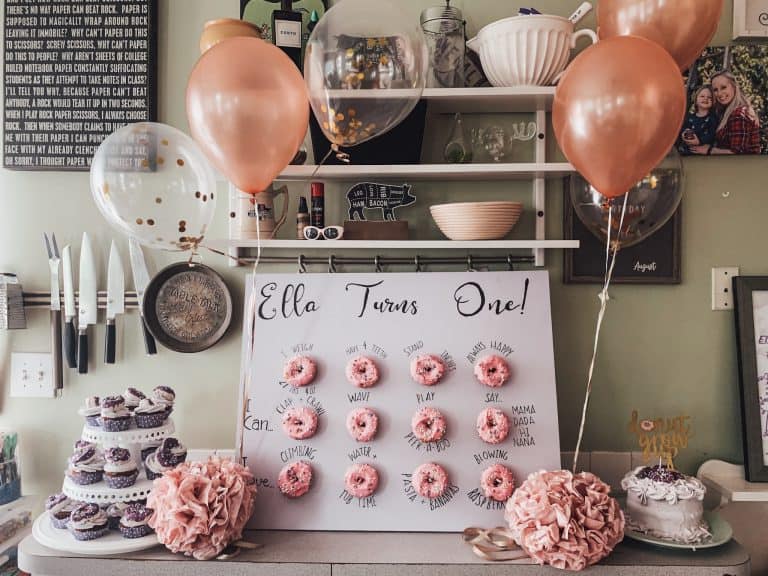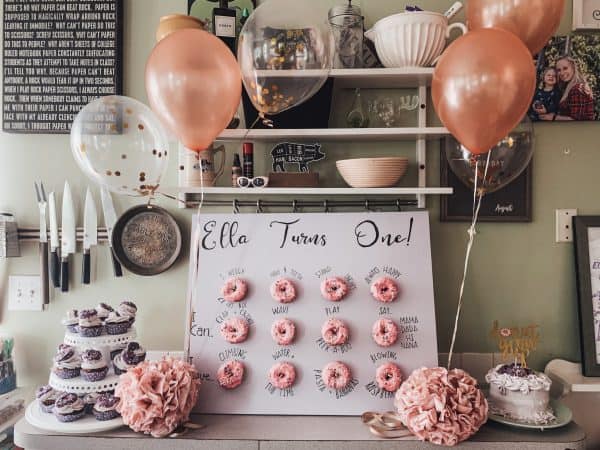 True story....I 100% conned my dad into doing the dirty work for this board because he's the best and I know he cringes a little bit when I talk about attempting any sort of construction based projects on my own. That being said, it's still pretty simple to make.
You can buy the plywood board at Home Depot and just ask them to cut it 2 x 3 or 2 x 4, however large you want it. Also pick up a sample size of whatever color you want to paint the board.
We measured 3 rows of doughnut 'facts', leaving space for a larger heading up top and on the side. Then dear old dad used a drill bit to drill the 12 holes into the board that fit the ¼" dowels snuggly.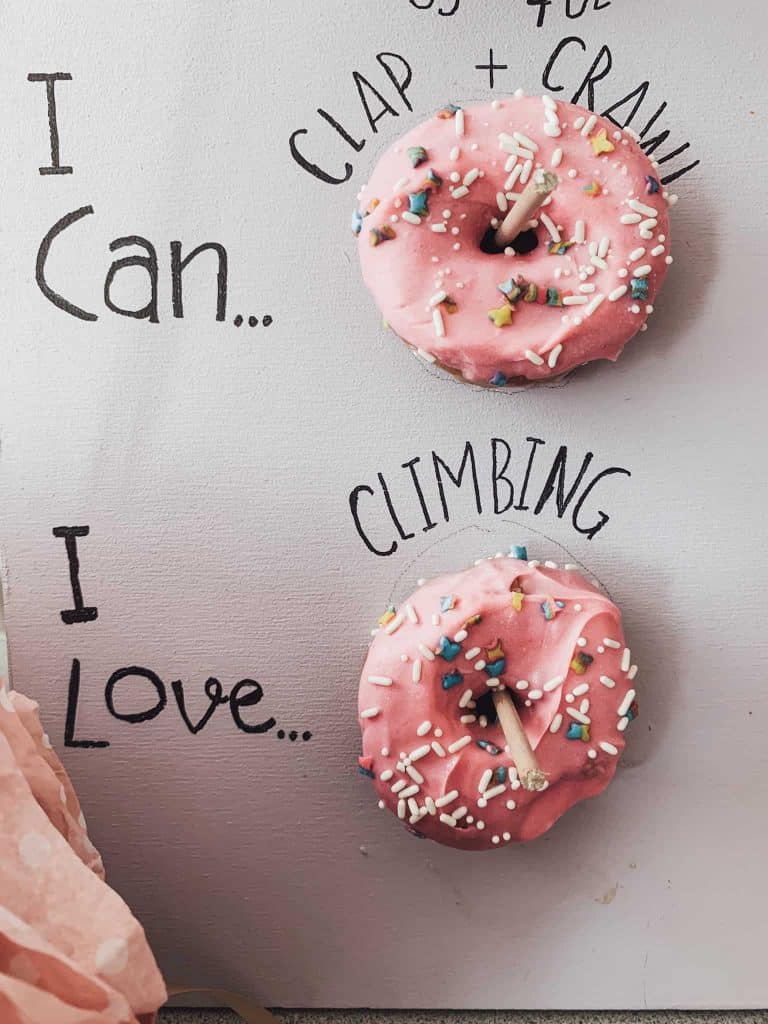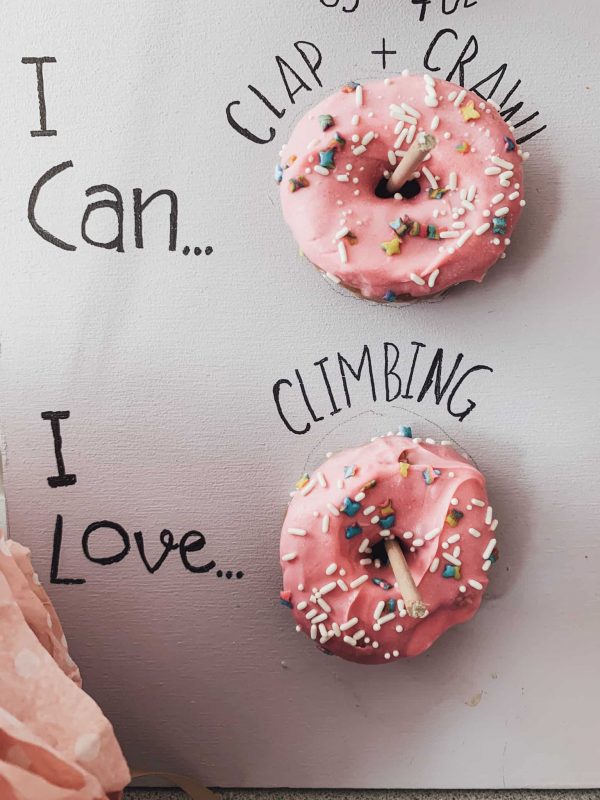 To do the 'Ella Turns One' heading, I picked out a font in Canva and typed the words. Then using a pencil, drew the letters onto the board to get the spacing right before painting them in black.
The doughnut facts like, "I love climbing" and "I have 4 teeth" are written in sharpie. Again, I picked out a font in canva that I liked in just typed out the whole alphabet so I could reference it as I went. You'll need a few sharpies because the wood makes them go dull after a while.
To get eye poppingly cute doughnuts on the board, I purchased cheap doughnuts from the supermarket and pink candy melts from the craft store. The chocolate candy melts were the perfect consistency, dried fast, and held the sprinkles well.
1st birthday doughnut outfit
A party is only as cute as the guest of honor, right? Well then this party was THE. CUTEST. Another amazon score got me this adorable doughnut inspired onesie with a doughnut skirt and matching headband. You can grab the outfit link here.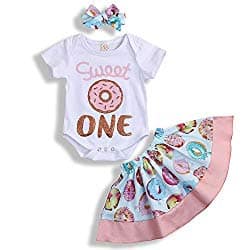 It doesn't come in adult sizes....I checked.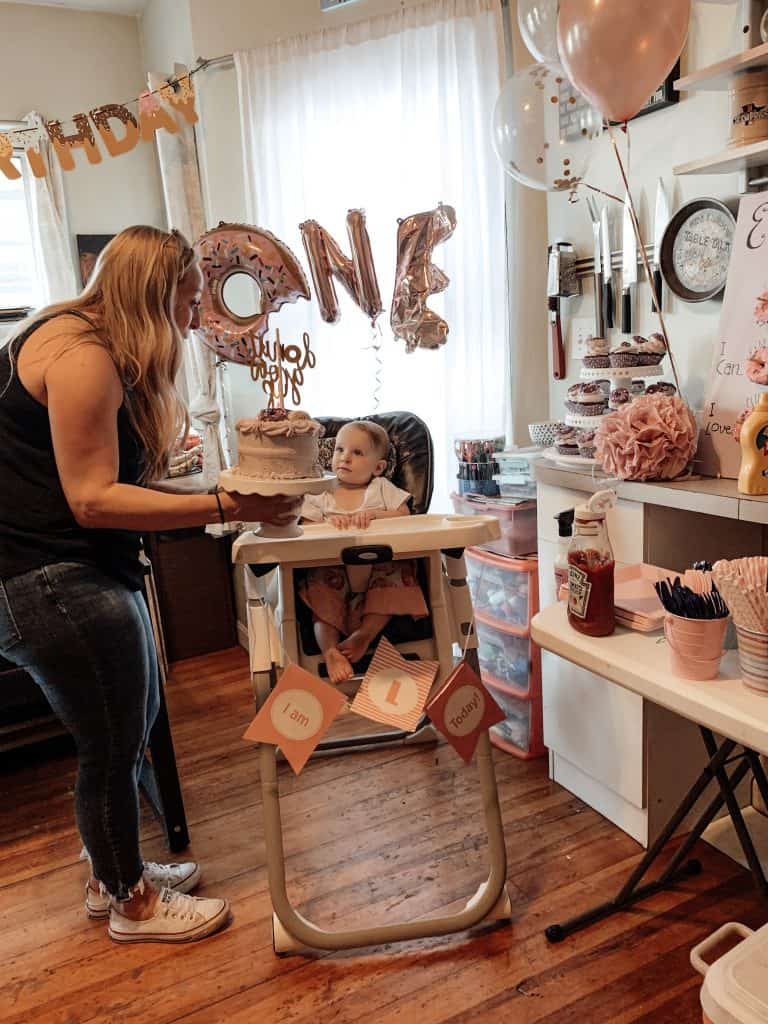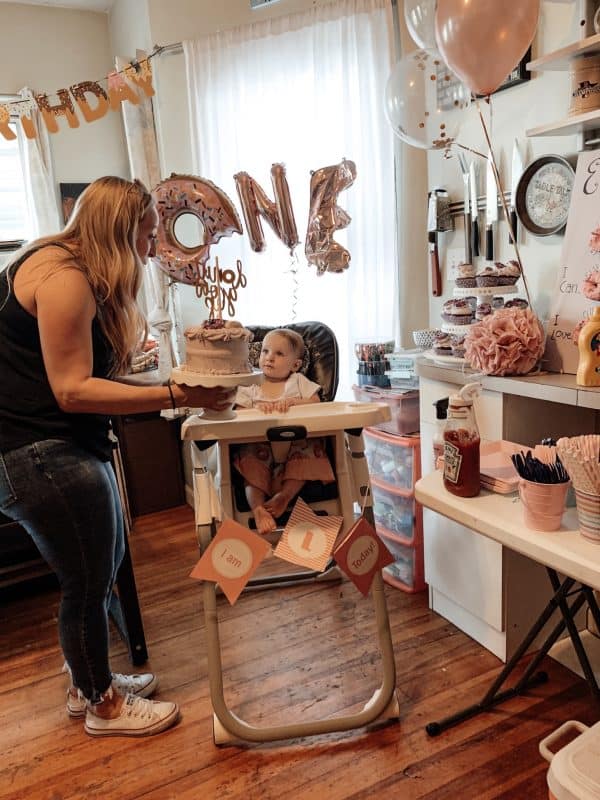 Doughnut themed desserts
Okay, phew, we've made it to the good part. Here comes the sweets and just in time because this mama has a sweet tooth to satisfy.
To keep up with the theme of doughnuts and lavender and pink, we kept those colors in the cake and cupcakes.
For the cake batter, I make a batch of the vanilla cake from my Pineapple Upside Down Cake for a Crowd but added about ½ cup of sprinkles to make it funfetti. It's a large recipe so it made enough for about 30 cupcakes and a small 6-inch two layer cake.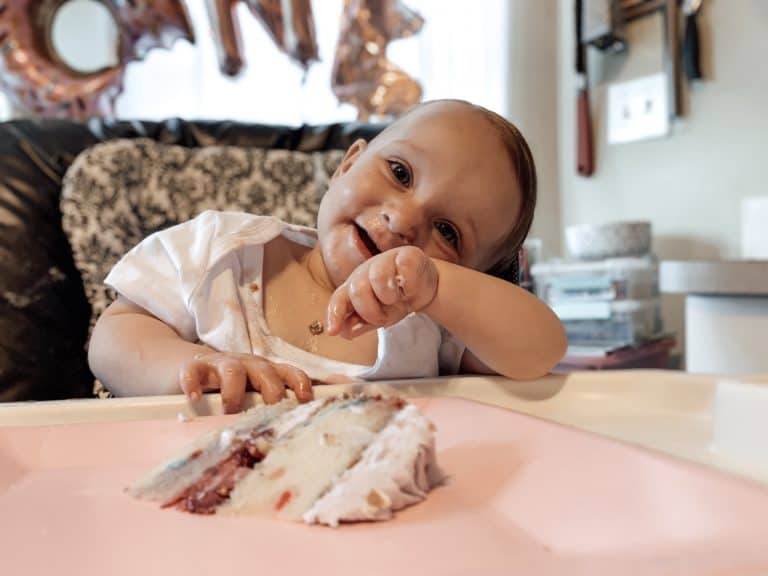 The frosting is a double batch of classic buttercream frosting tinted with lavender cake dye gel. The filling of the cake is fresh cut strawberries sprinkled with a little sugar and lemon juice. Both the cake and the cupcakes are frosting with the lavender buttercream.
To give each cupcake more doughnut pizzaz, I bought small doughnuts and dipped them in purple candy melts then sprinkled with white sprinkles. Because the only thing better than a cupcake is one that comes with a doughnut right?
Truth be told, most just took off the doughnut to enjoy the cupcake so if you're making these you could probably just decorate half the cupcakes with doughnuts.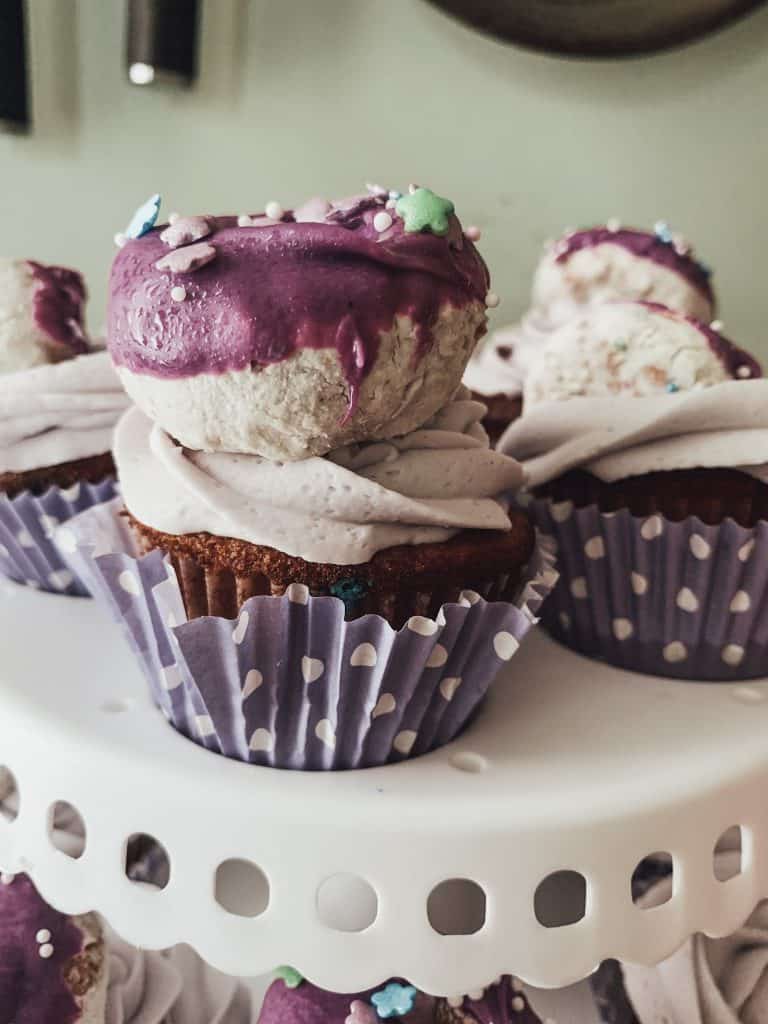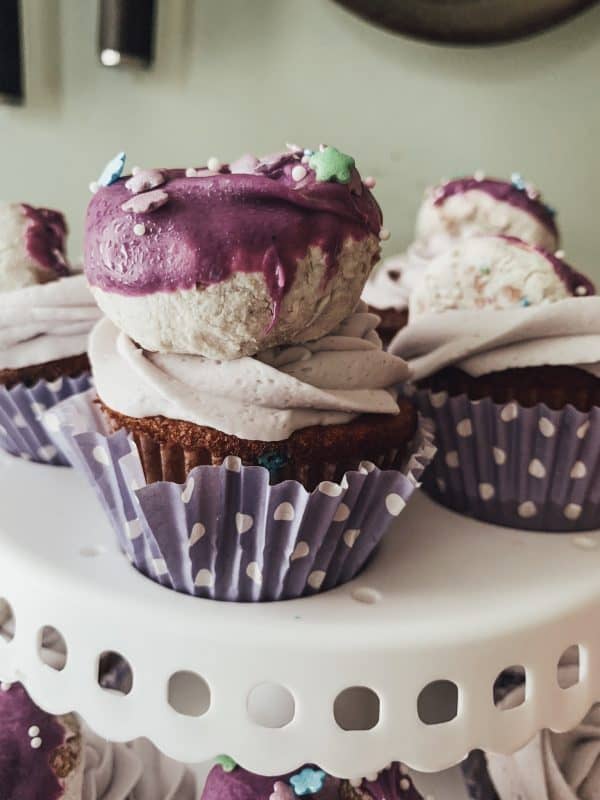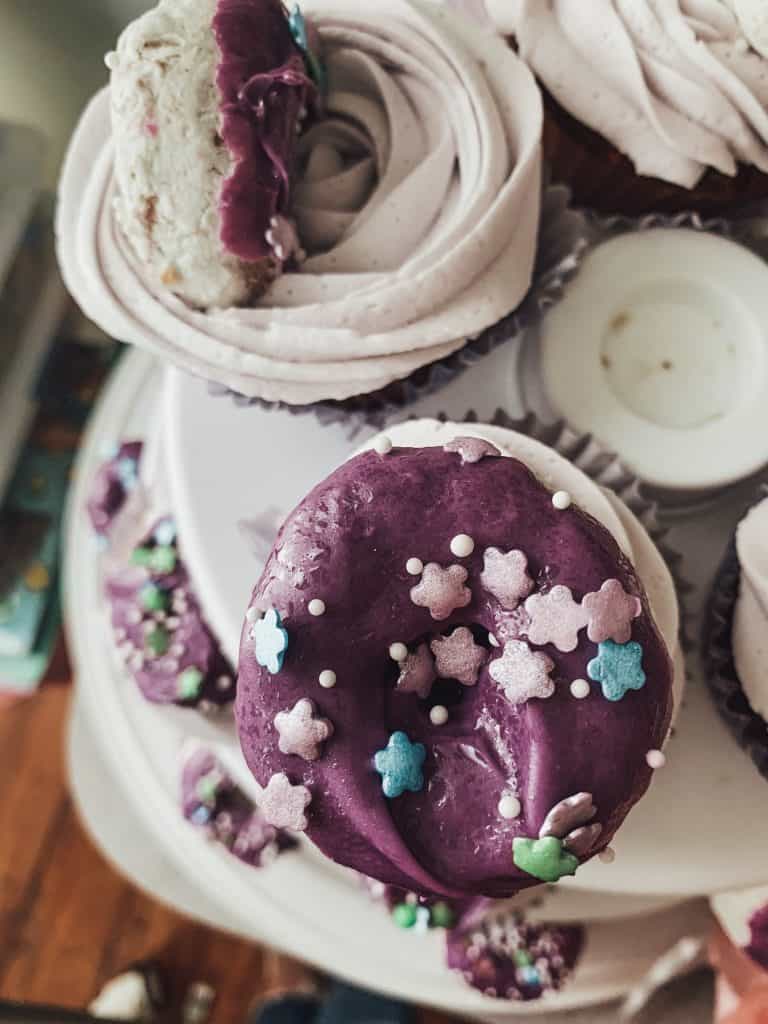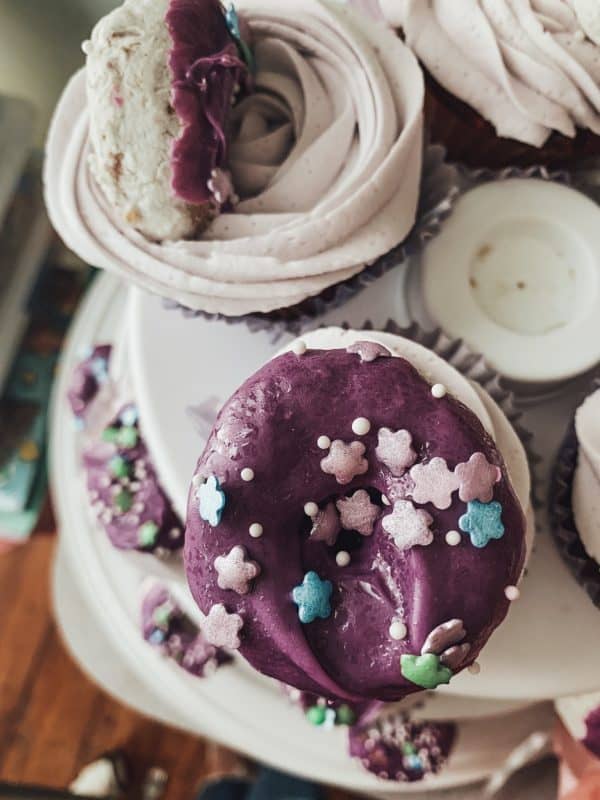 My kids don't indulge in a ton of sweets on the regular and are really good fruit and veggie eaters so when it comes to birthdays we don't stress about sugar. Case in point....cotton candy machine for fun.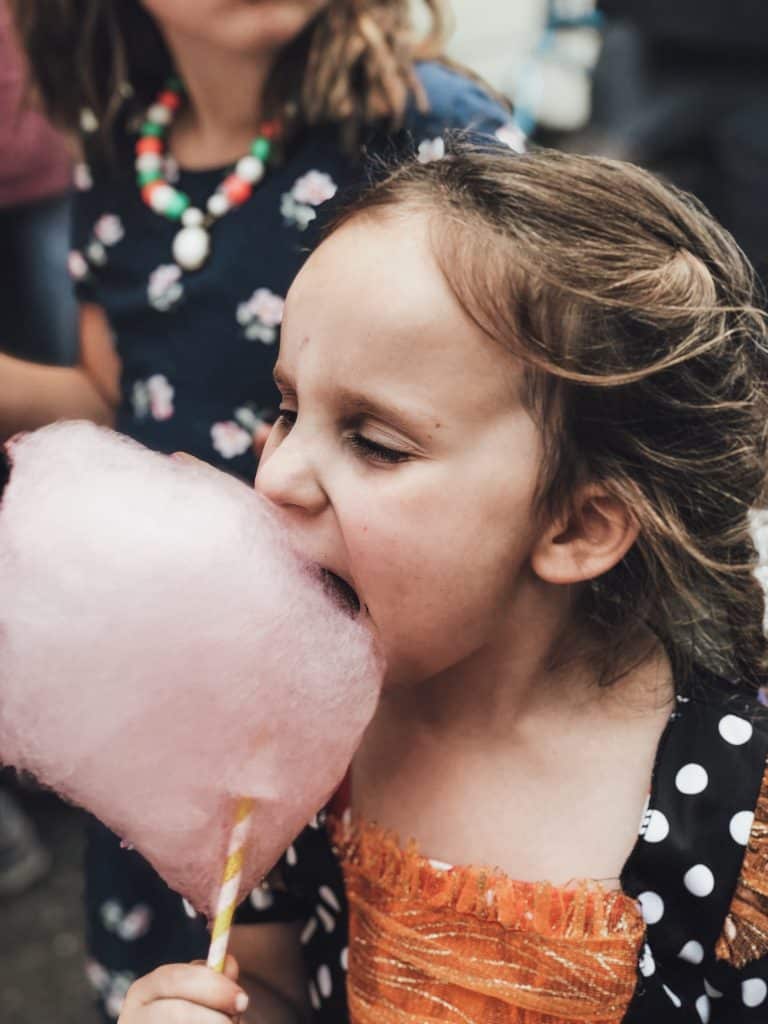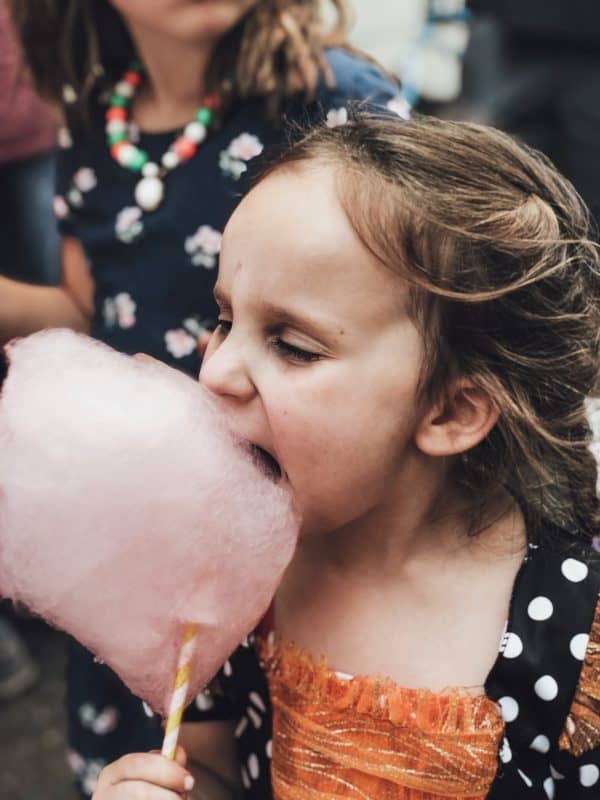 OTHER BIRTHDAY EATS AND PLANNING TIPS
We had it barbecue style, smoked ribs with our special spice rub, burgers, hot dogs and fresh kielbasa. It was very low stress. To keep things even easier, I took people up on their offers to bring items! (Look at me giving up a little bit of my control freak habits, way to go Lauren.)
My mom brought veggie dip and fruit salad, and my mother in law brought her potato salad and pretzels and dips.
The day before I made my Instant Pot Collard Greens and a big batch of mac and cheese...you can use this recipe without the tuna and breadcrumbs! Then we just heated things up in aluminum foil containers on low heat on the grill!
That morning I just threw together a salad and that was literally all there was to do.
It was perfect, we literally only had one package of hot dogs and some salad leftover.
Just to recap...here are my favorite tips on making a birthday party less stressful...
When someone offers to bring something, take them up on it. Appetizers and sides are always my request because if something happens and they can't attend you won't be scrambling to replace that expected item.
Prep as much as you can beforehand. All the side dishes were ready to go the day before and just needed to be reheated. It was so simple and easy.
Skip the fancy plateware and just store everything in aluminum foil pans. They keep the cold things cold, are easy to heat the hot things and make both storage and clean up simple.
LOOKING FOR MORE PARTY PLANNING IDEAS? CHECK OUT THESE EVENTS!