Are you looking for the best spice rub to make your barbecue the best? This Ultimate Summer BBQ Spice Rub has all the best flavors! It's a little sweet, with just enough heat and plenty of spice to jazz up any meat or vegetable you throw on the grill.
You, you look ready. I see you. Ready to own the title of grill master, pit boss, smoker of meat and flipper of hamburgers. It's May and that means one thing. We're taking things outside and getting lit....I mean the grill, the grill is getting lit.
IT IS BBQ SEASON.
This post first appeared on Hunger Thirst Play in May 2017 and updated May 2019 with tastier photos and better tips!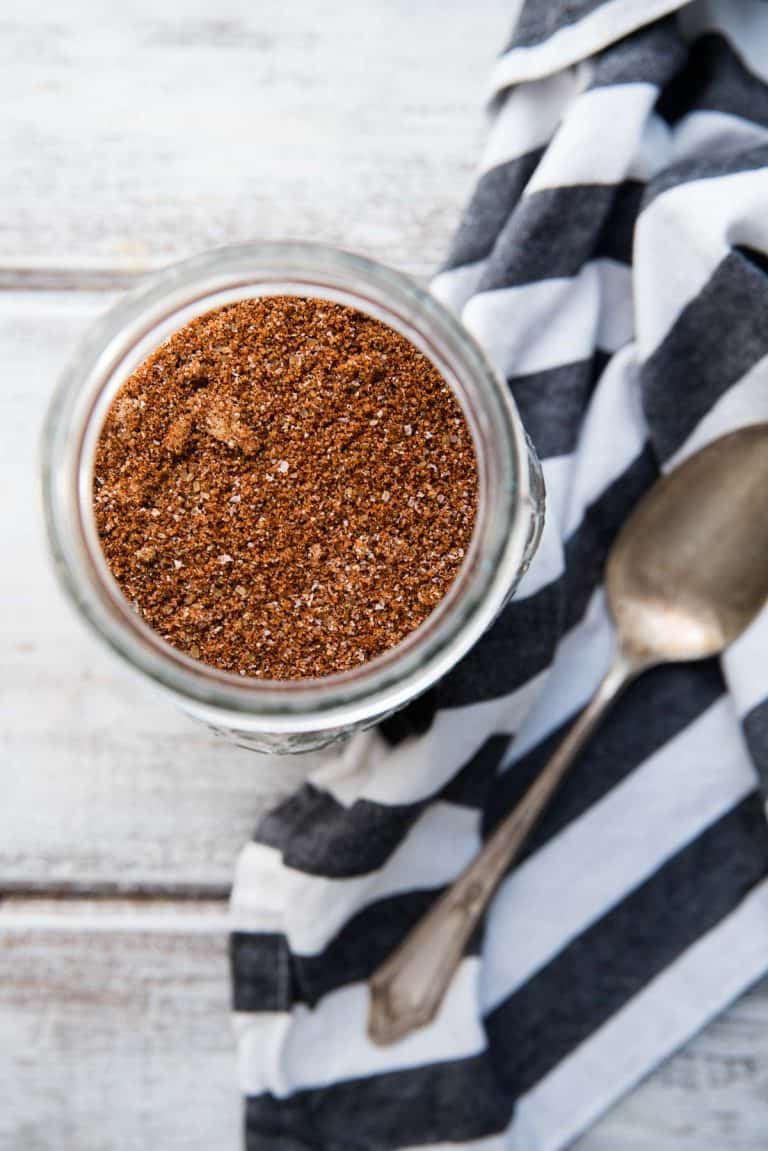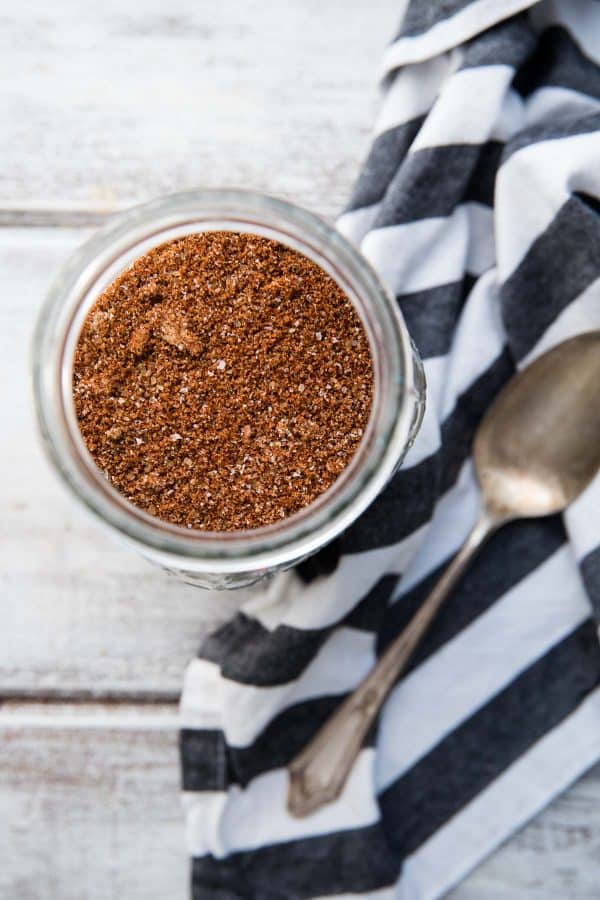 When the first sneak peak of summer arrives there is one thing that we always keep stocked in the pantry - a quart size mason jar of this spice rub. It's so versatile. When we smoke racks of ribs, that's our rub. If we need to season chicken, we sprinkle it on. Hell, if it's raining and I want to stay inside I rub it on some boneless pork and make myself some Instant Pot Carnitas. If seasoning was a precious metal, this spice rub right here would be gold.
Summer and BBQ season is nice because it's also the only time that Henry and I can cook together. Our cooking styles are hilariously incompatible in the kitchen. He'll season something when my back is turned, I'll adjust the heat when he's not looking, and so on. But when it's BBQ season, we're totally on the same page.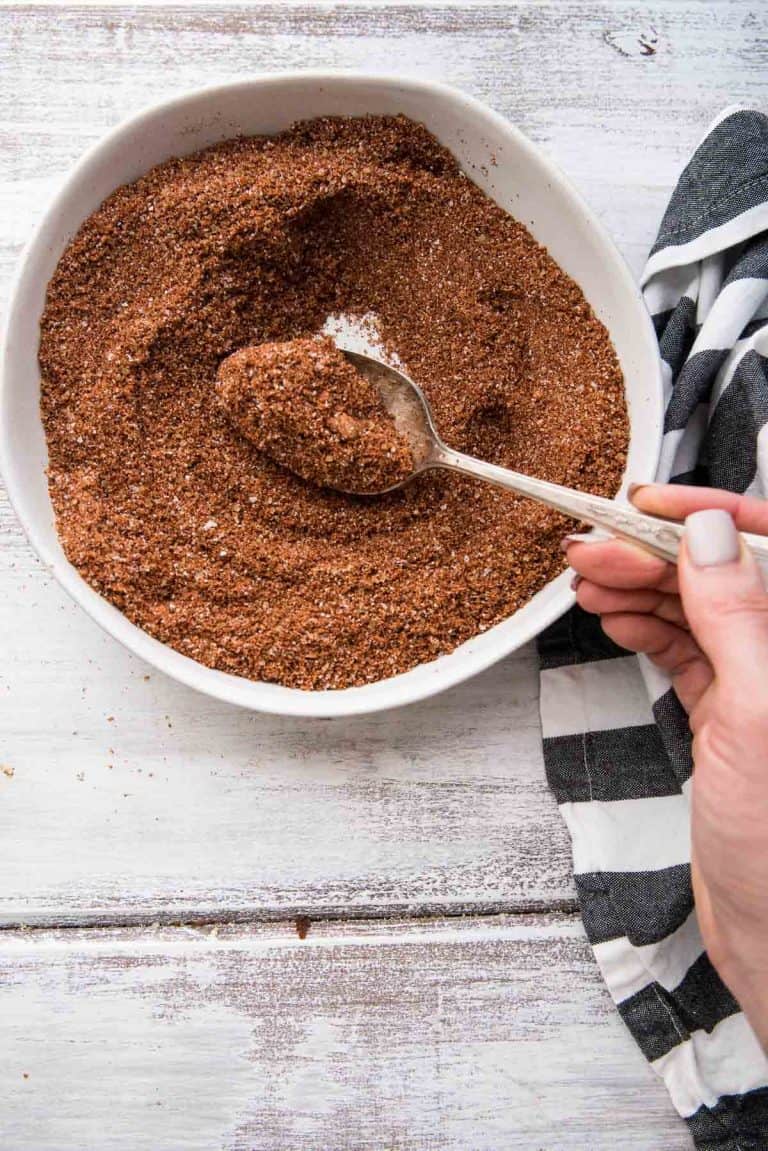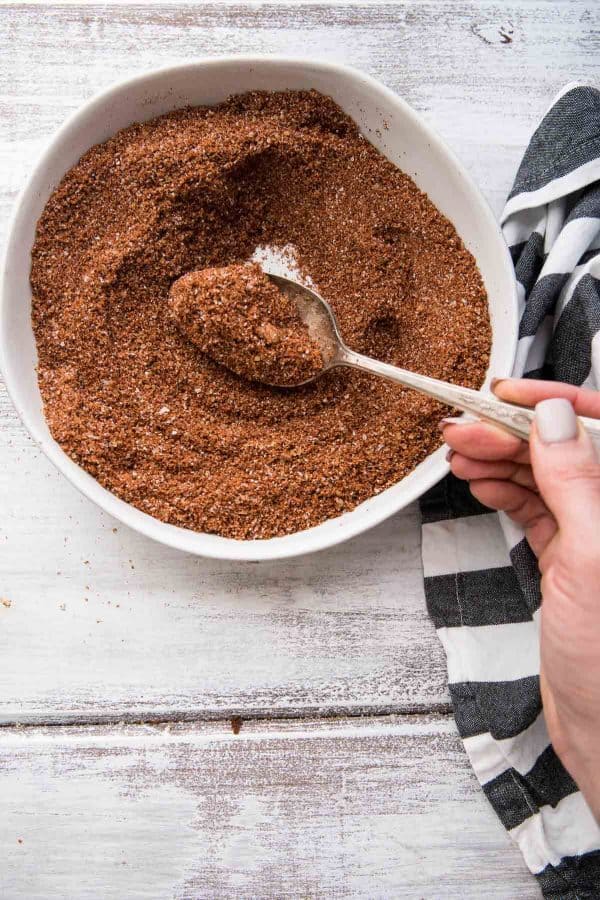 What makes a good bbq spice rub?
For us, it's kind of like a symphony of balanced flavors. I'm going to make this a music analogy because #bandgeekforlife.
Take the Boston Pops for example, right? There's a brass section, the wind instruments, percussion, strings and the keys. Everyone has a different part to play and the sounds are so different from one another but then BOOM! you put them together and it is sweet sweet music in your ears.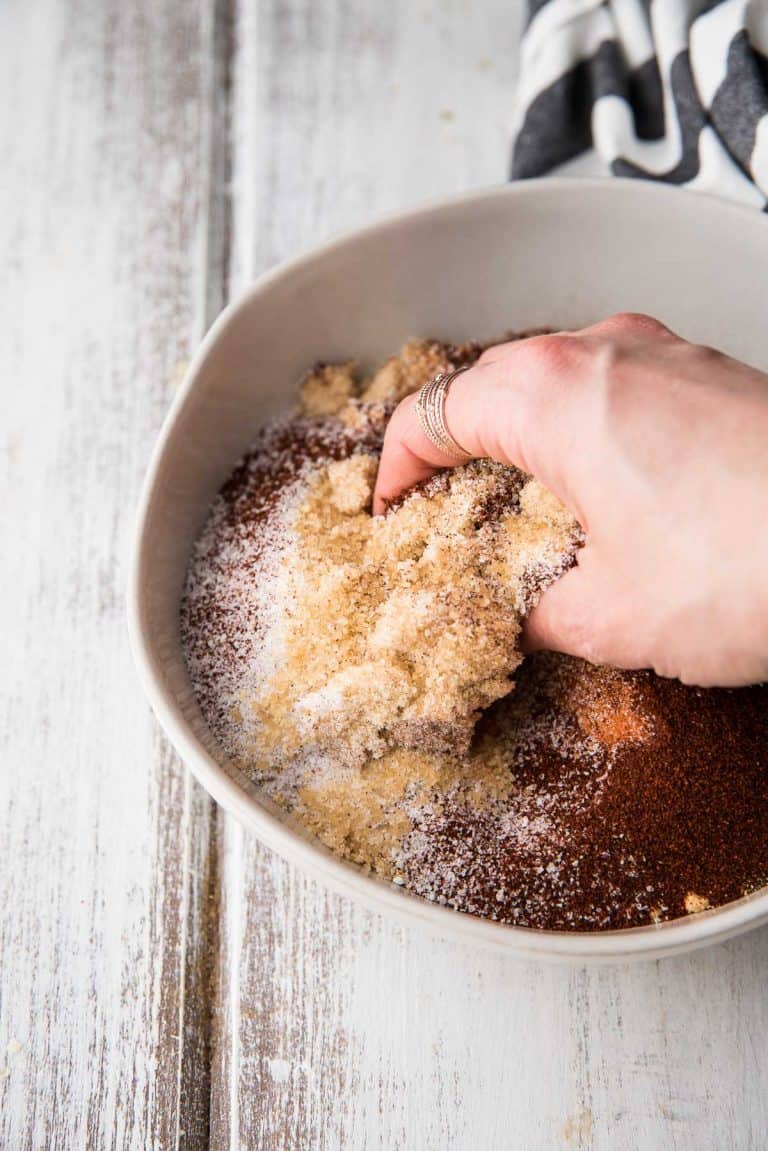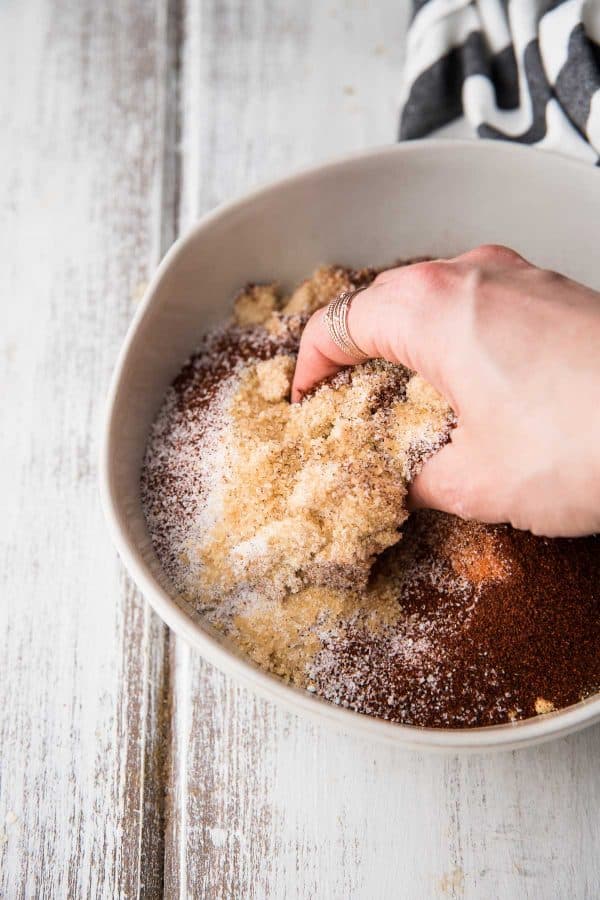 The same goes for this spice rub. The paprika and chili powder are going to be predominant like the brass instruments, you can always seem to hear those. Two kinds of sweet for both the taste and to caramelize into softness - I'm looking at you wind!
And then heat mellows in there like the beautiful sound of the string instruments and holy crap your food is making music in your mouth. It's unreal and this rub is going to get you a front row seat.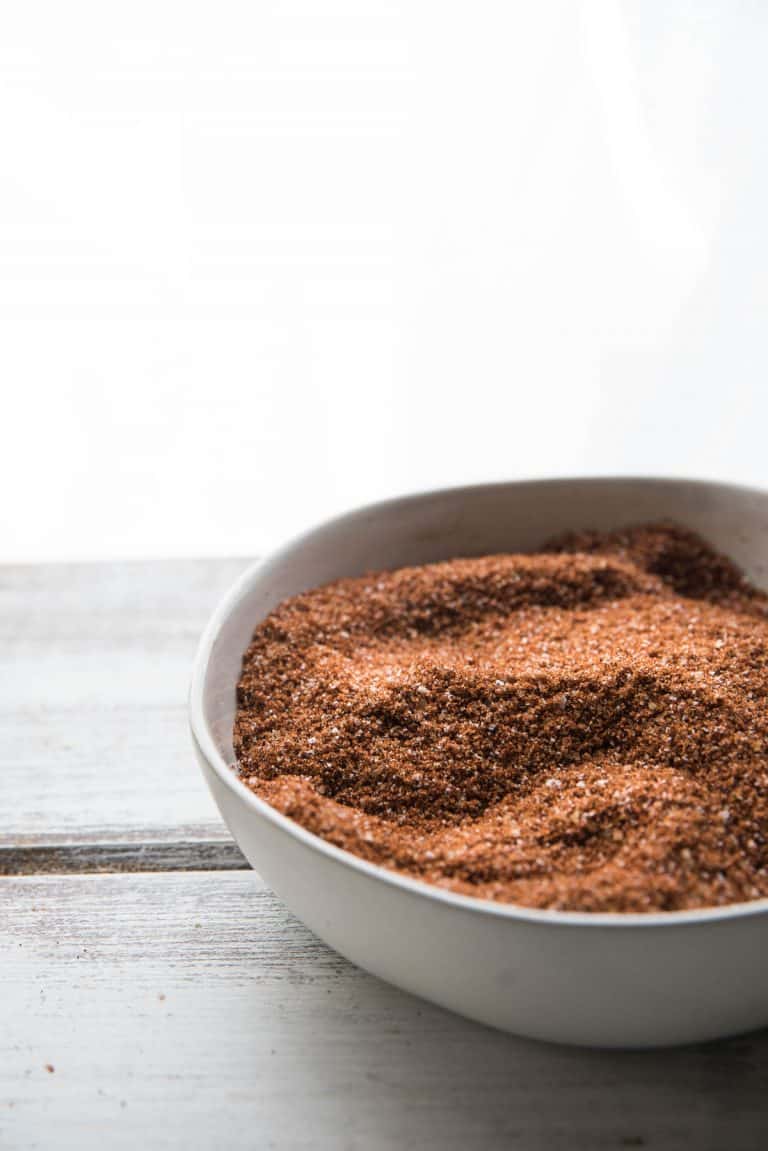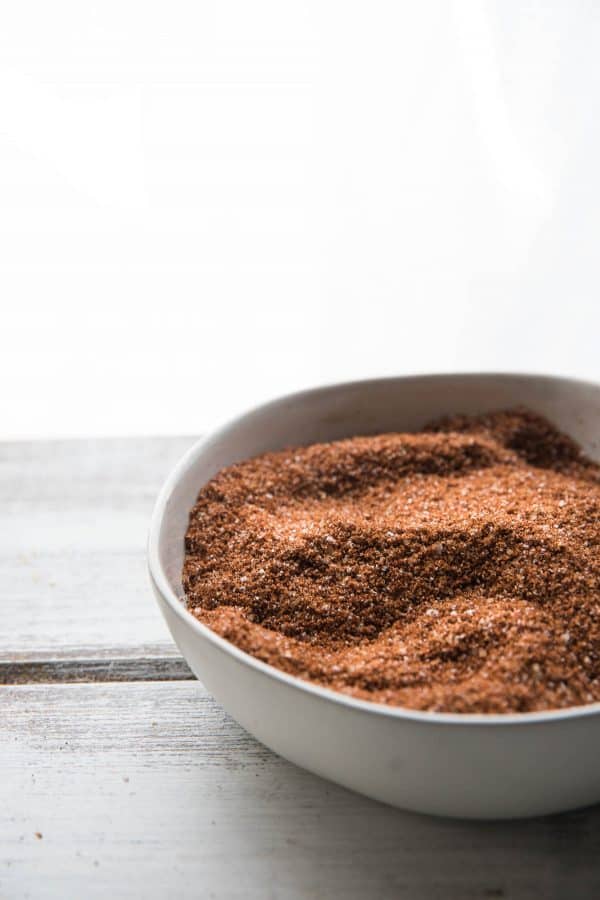 So again just tor recap, here's why this rub is the ultimate summer season you want for your BBQ:
Sweet - brown sugar and turbinado sugar (aka sugar in the raw)
Heat - cayenne, ground mustard
Spice - paprika, chili powder, onion powder
Overall tenderizer and flavor booster - salt
My favorite not-so-secret-anymore weapon in the rub is the turbinado sugar or raw sugar. Its larger crystal size gives such a great caramelization without being too sweet.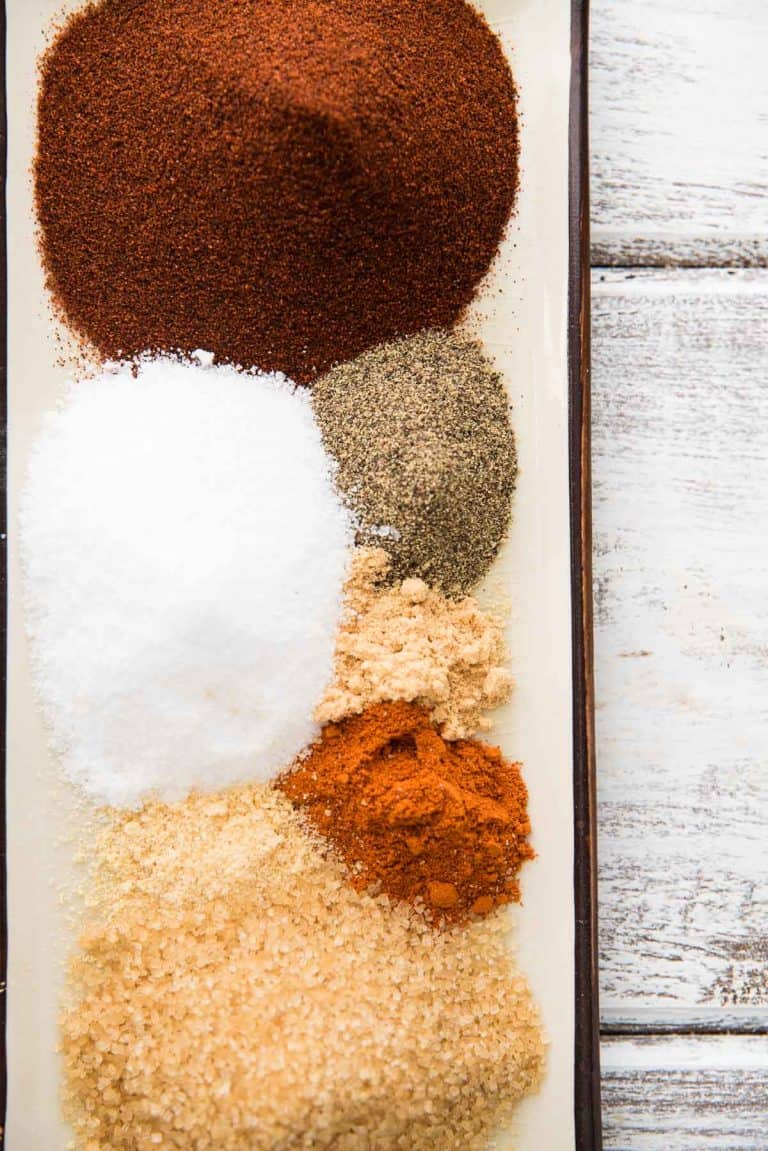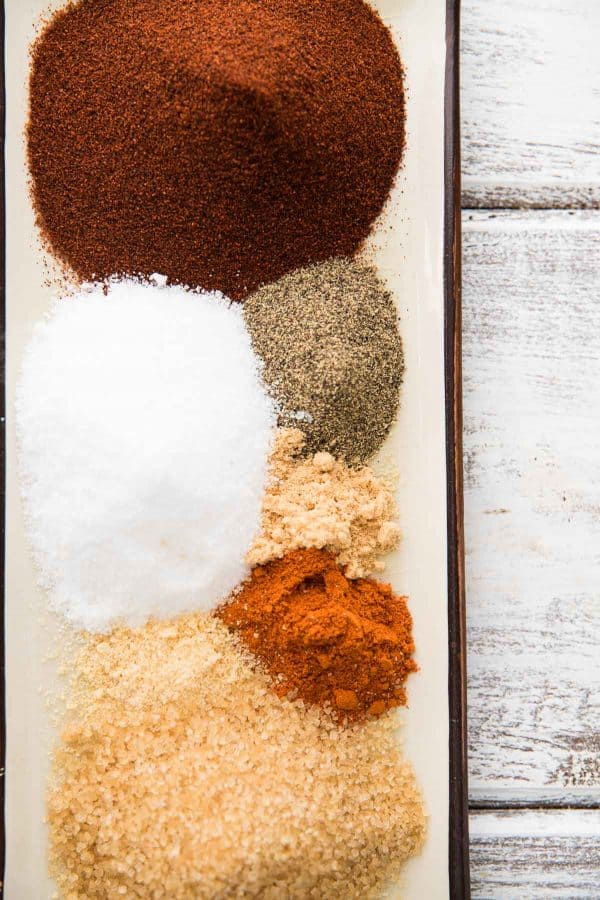 How to use a spice rub
You can really get creative with what you put it on, but the how is just as easy as it's name...you rub it on.
On the smoker - be generous and rub the spice mix all over the protein (brisket, ribs, pork shoulder, etc.) . You want the rub to crust nicely on the outside.
On the grill - you can go for more of a sprinkle on the grill, make sure you coat the proteins and/or vegetables (try it on chicken, kebabs or asparagus!) When using this spice rub on the grill, it's more of a seasoning than a rub but still bringing a ton of flavor
In the Instant Pot/Slow Cooker - the instant pot carnitas I have coming for you guys uses this rub and it is SO DANG GOOD. But in the meantime, you can definitely make a batch of these slow cooker pulled pork sliders using this mix.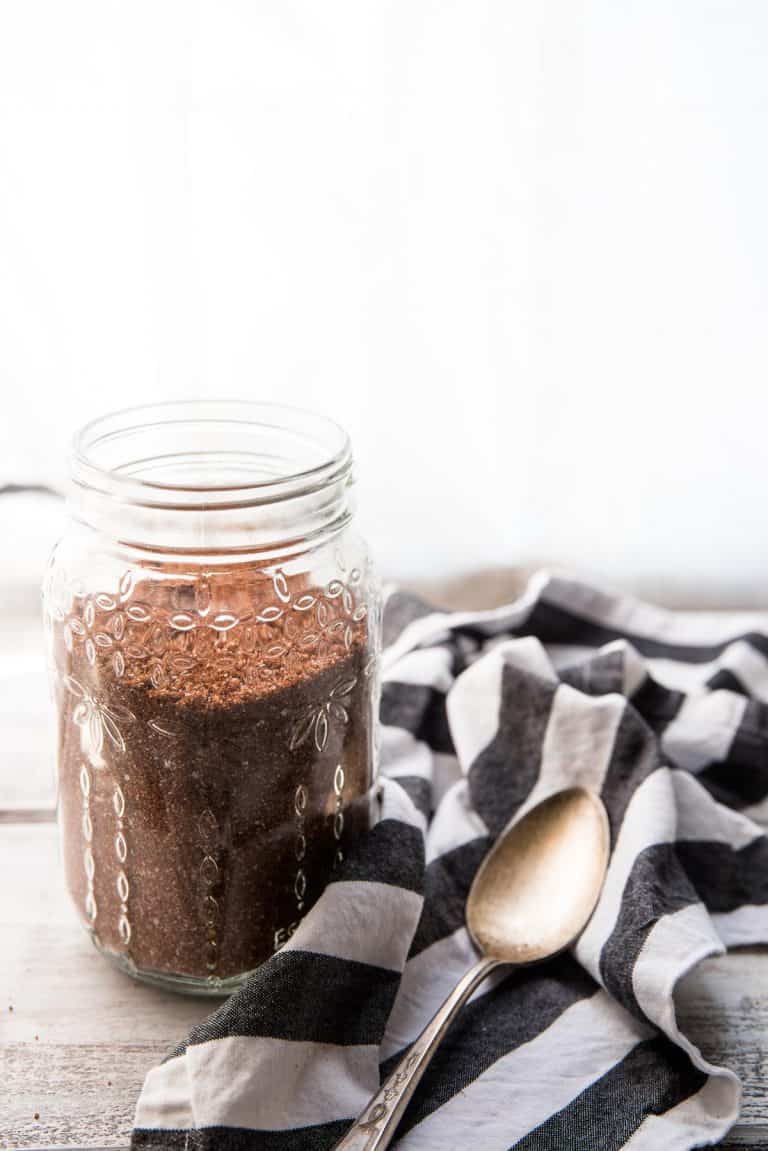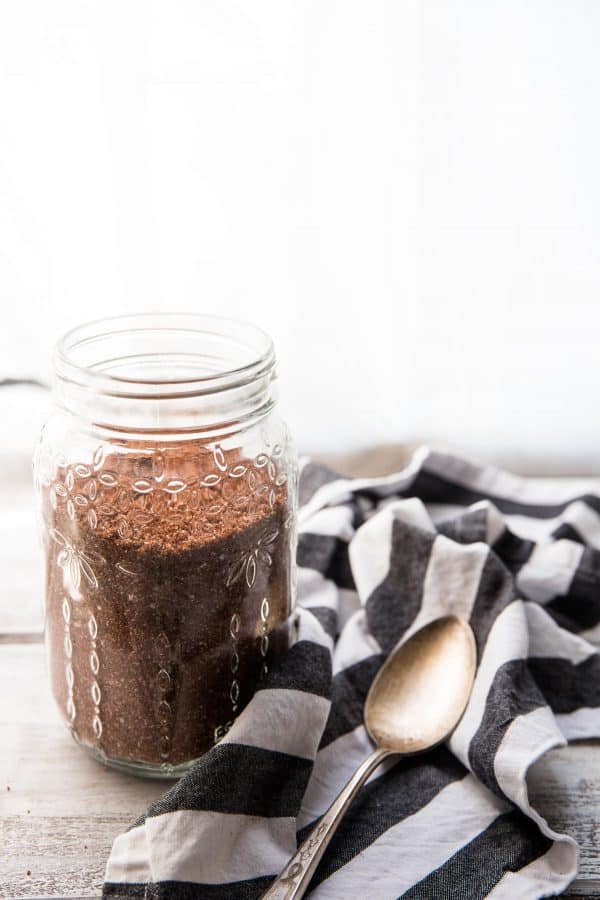 A beautiful, sunny day filled with a full grill, a low and slow smoker, or just eating al fresco with some deliciously seasoned eats - doesn't it all sound fantastic?!
Love this spice rub? Here are some suggestions for what to serve beyond the protein:
What to serve with your summer BBQ Spice Rub proteins:
Thirsty? Try these summer cocktails!
If you're loving this spice rub but don't have the time right now, you can grab the pin right here and pin it for later!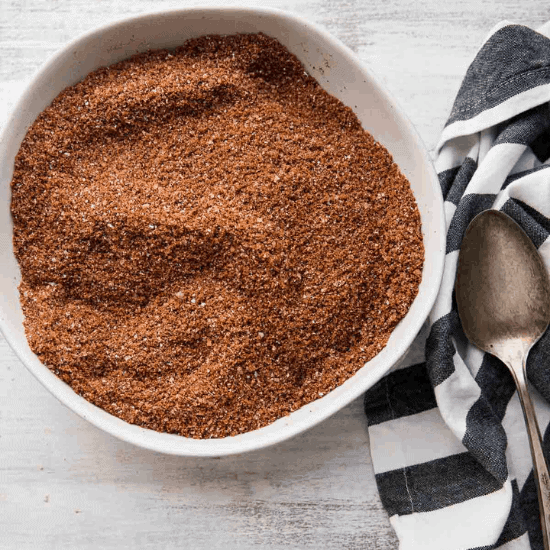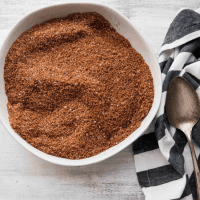 Barbecue Spice Rub
Fire up those grills and smokers! This bbq spice rub recipe is perfect for grilling, smoking or even just braising your meats. Let your barbecue stand out with this perfect blend of spice, heat and sugar.
Print
Pin
Rate
Ingredients
1

cup

packed light brown sugar

¼

cup

turbinado sugar

(like Sugar in the Raw)

¼

cup

kosher salt

½

cup

paprika

4

tablespoons

chili powder

1

tablespoon

ground black pepper

1

teaspoon

ground mustard

2

teaspoon

cayenne pepper

1

teaspoon

onion powder
Instructions
Add all ingredients to a large mixing bowl.

Using a whisk or clean, dry hands, thoroughly mix the spices.

Use liberally on protein of choice.

Store in an air tight container.
Notes
If doubling the recipe, reduce chili powder by 1 tablespoon.
The brown sugar may cause some clumping after storage, if it occurs, remix using a whisk.
Nutrition
Calories:
398
kcal
|
Carbohydrates:
98
g
|
Protein:
2
g
|
Fat:
2
g
|
Saturated Fat:
1
g
|
Sodium:
9629
mg
|
Potassium:
430
mg
|
Fiber:
5
g
|
Sugar:
90
g
|
Vitamin A:
4506
IU
|
Vitamin C:
33
mg
|
Calcium:
121
mg
|
Iron:
3
mg