The bridal shower, a tradition in American wedding culture, can take on a variety of shapes. Large, intimate, brunch, lunch, at a venue or at a home. Each event takes a shape to fit the style of the bride, to shower her in love and best wishes. This weekend we celebrated the beautiful Paulina, with a fitting Bridal Shower in Blush & Gold.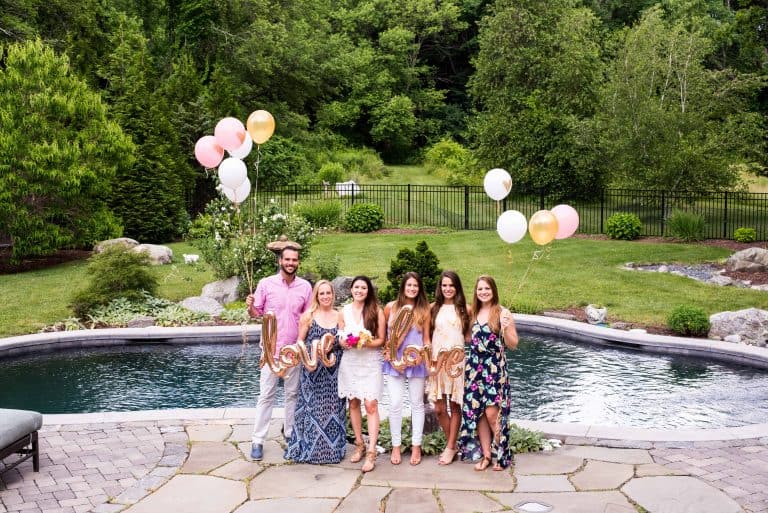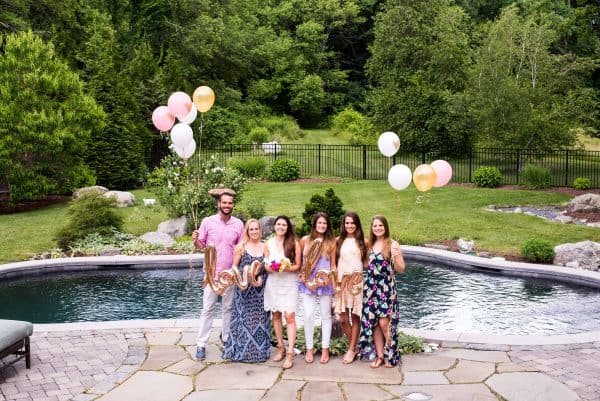 Oophf, what. a. month. it's been. Busy doesn't feel like adequate description. Shea's Zootopia birthday. Henry's birthday, we said good-bye to my beloved Memére, two freelance jobs, and a cooking show filming. Busy. But busy is great. Regardless, when the Bride's sister and Maid of Honor, took the shower planning ball and ran with it, a silent sigh of relief just may have escaped.
Bridal Shower in Blush & Gold
Anya's love for and close bond with her sister clearly showed in what was a beautiful shower, perfectly tailored to reflect the Bride's loving personality and personal style.
Decorations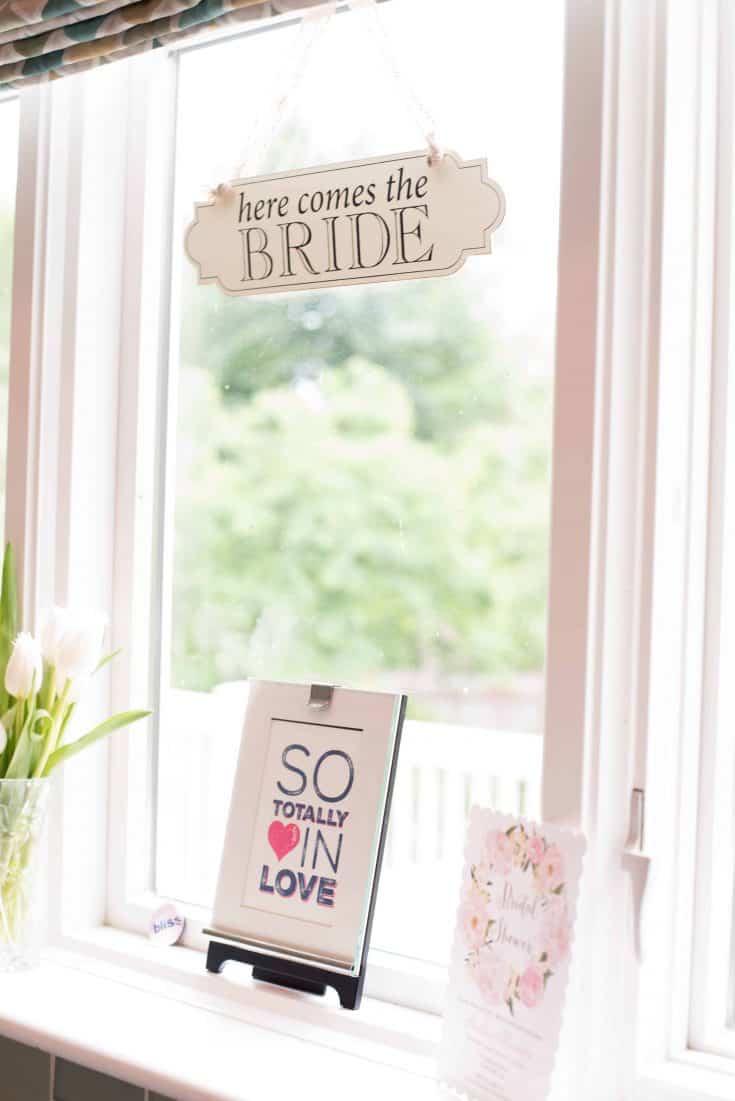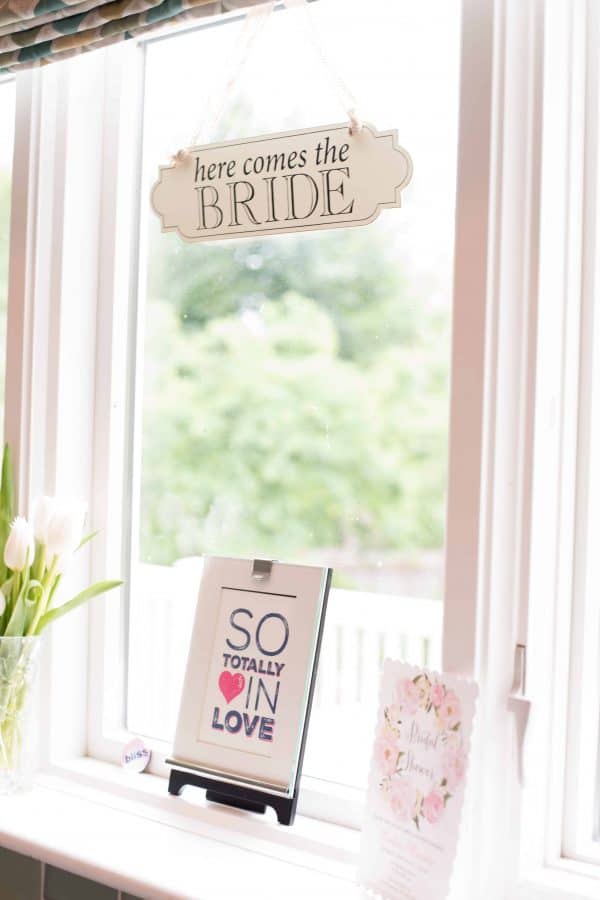 Little details appeared in each room in the home of the Mother of the Bride. Like this picture frame and hanging sign, framed by a beautiful bouquet of white tulips and the shower invitation. Balloons in blush, gold and white with long curly strings were scattered throughout the space...and provided ample amusement for one 2-year old mentioned above. Blush colored 'love' balloons adorned the buffet table to frame each side.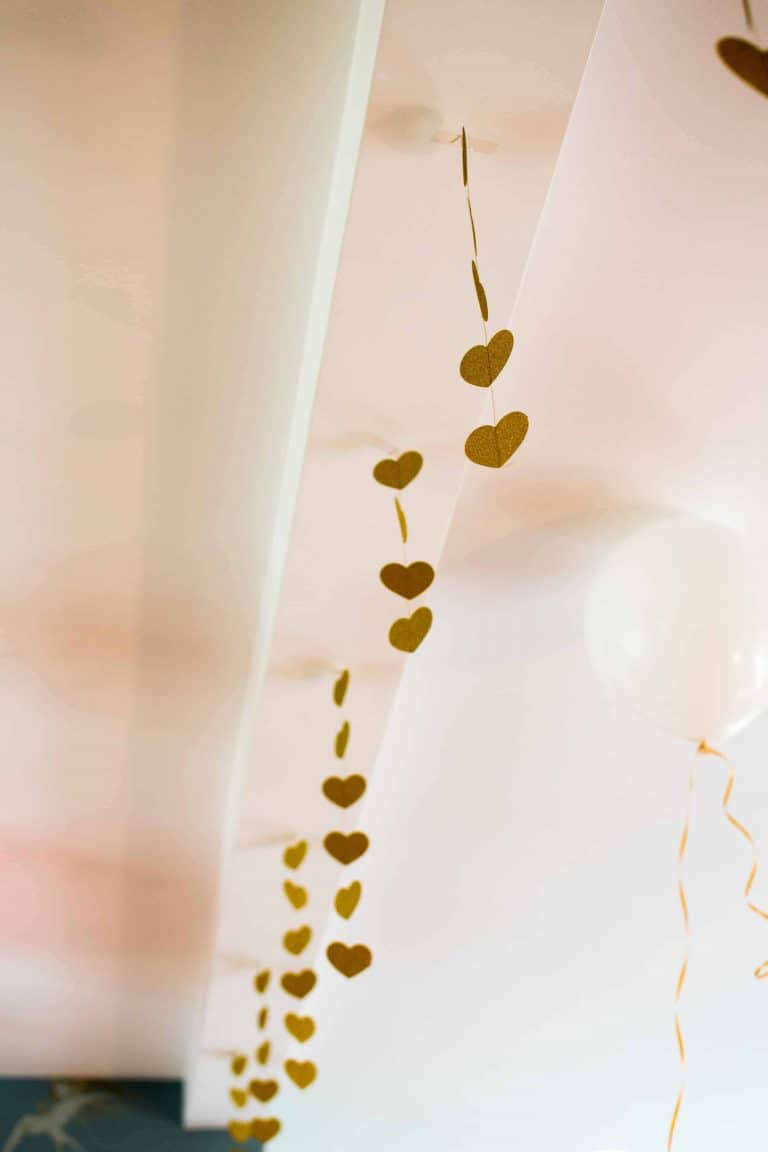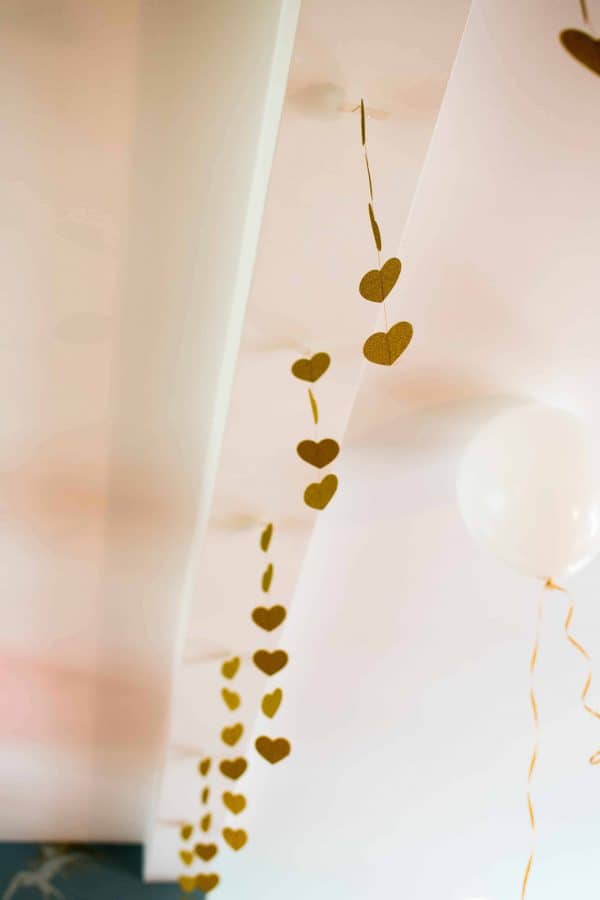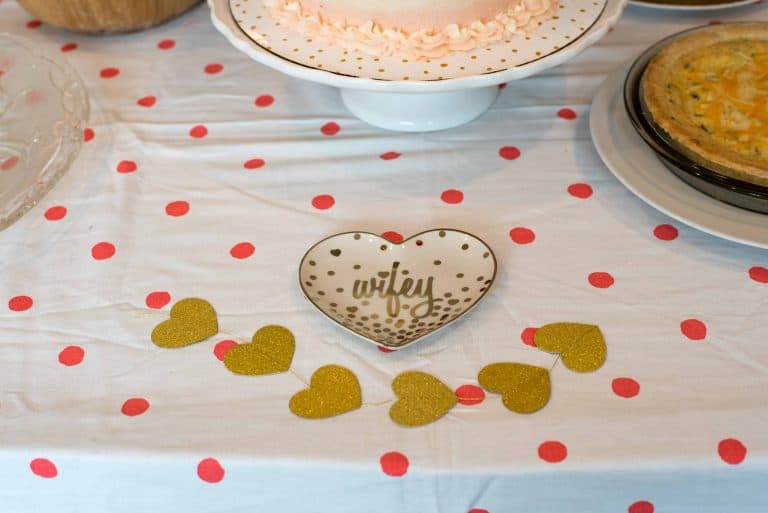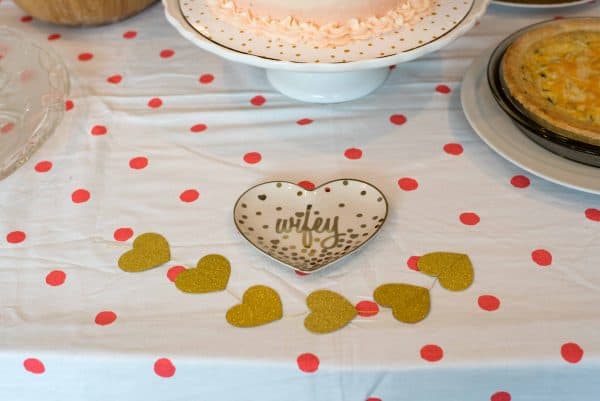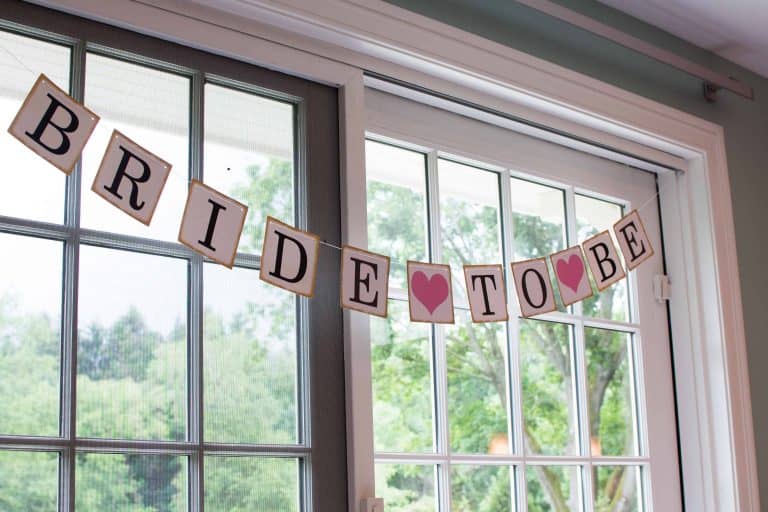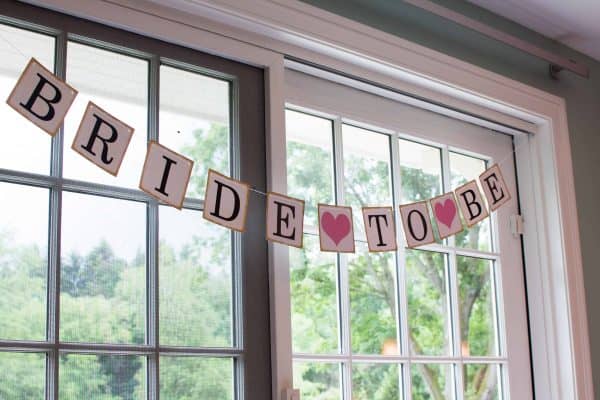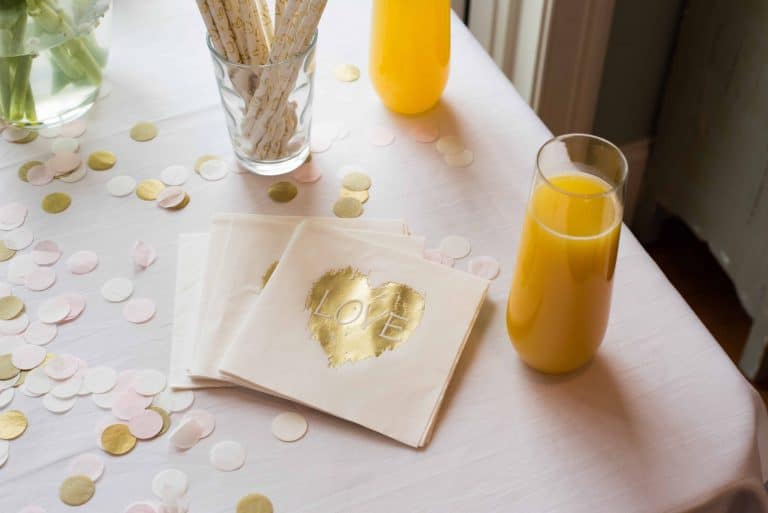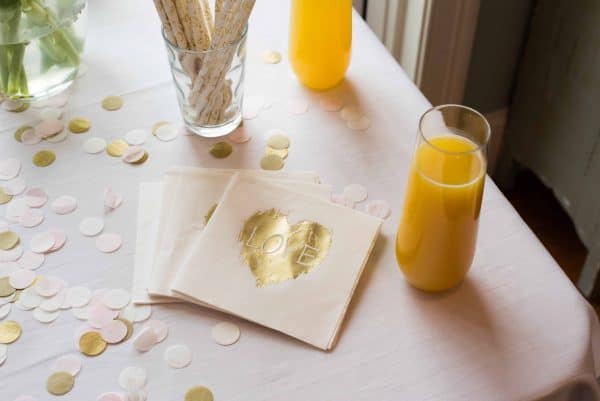 A scattering of paper confetti in blush and gold brought a subtle pop of color to the white table cloth on the mimosa bar. Gold foil beverage napkins adding an elegant touch, while stemless (and recyclable) champagne flutes kept clean up easy.
Food
There's no shock that the food part of any gathering is usually my favorite part. A perfect spread of brunch items lined the food table. Quiche, finger sandwiches, and small French fruit yogurts, a beautiful fruit tart, and fresh fruit salad with heart shaped watermelon pieces. And of course, yours truly jumped at the chance to make a cake.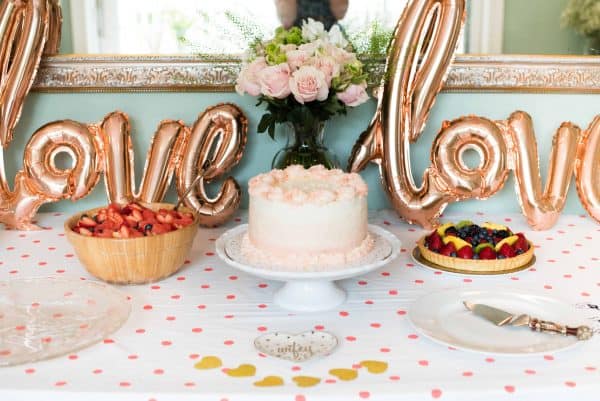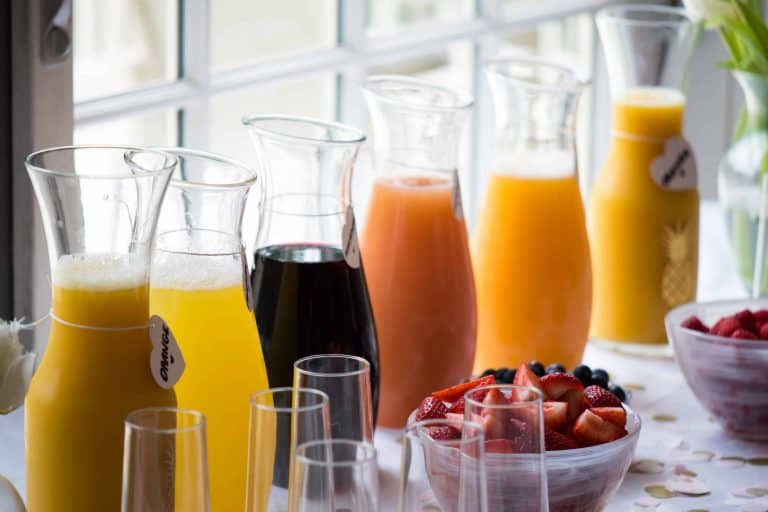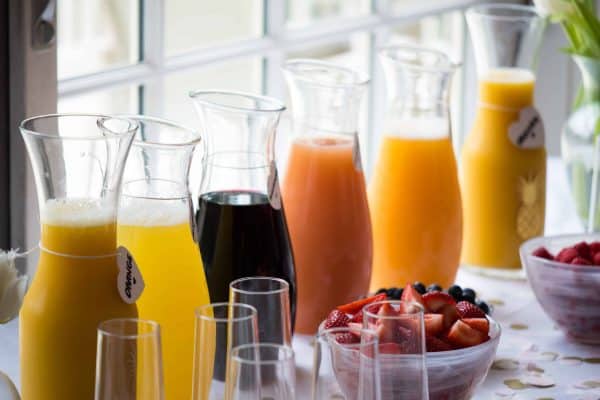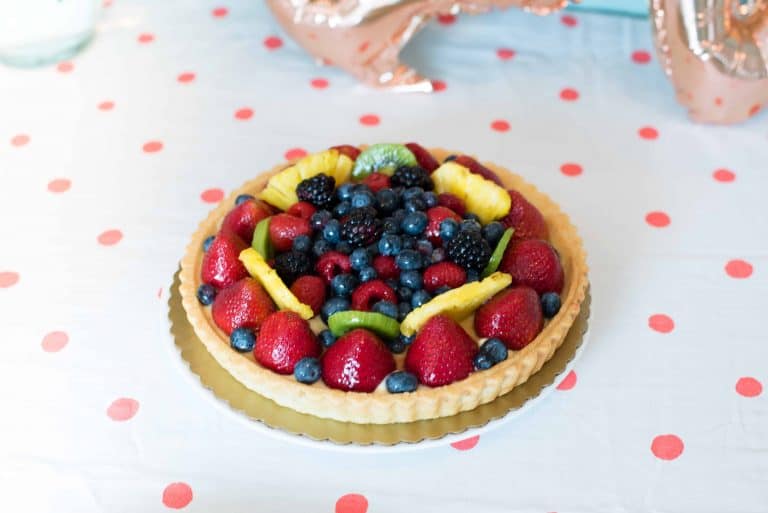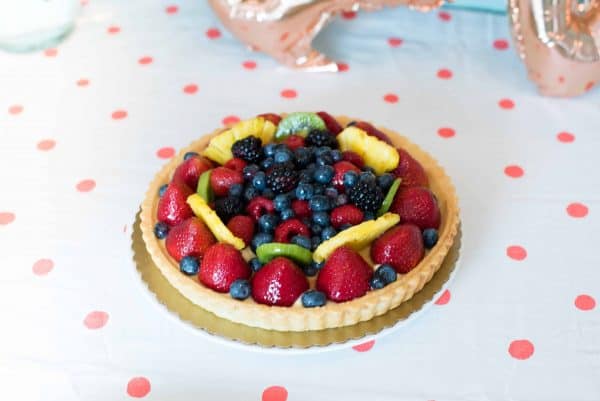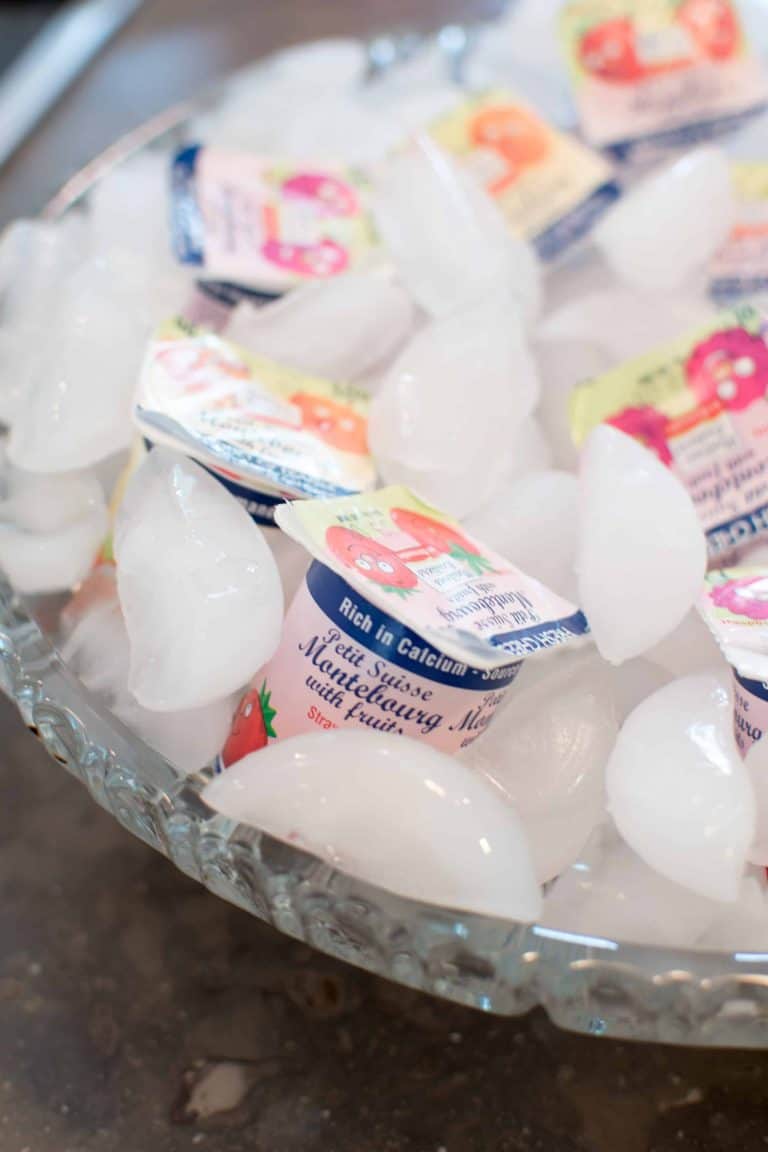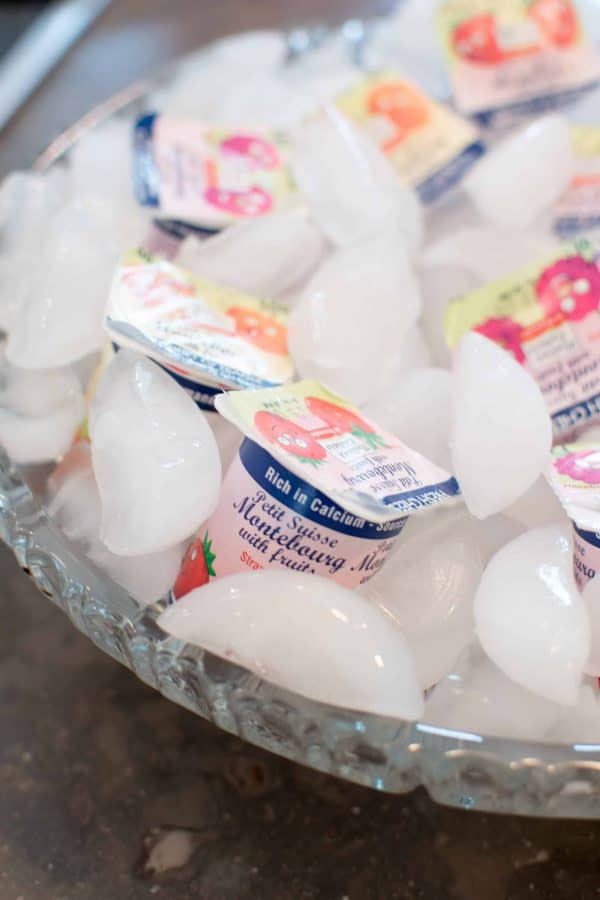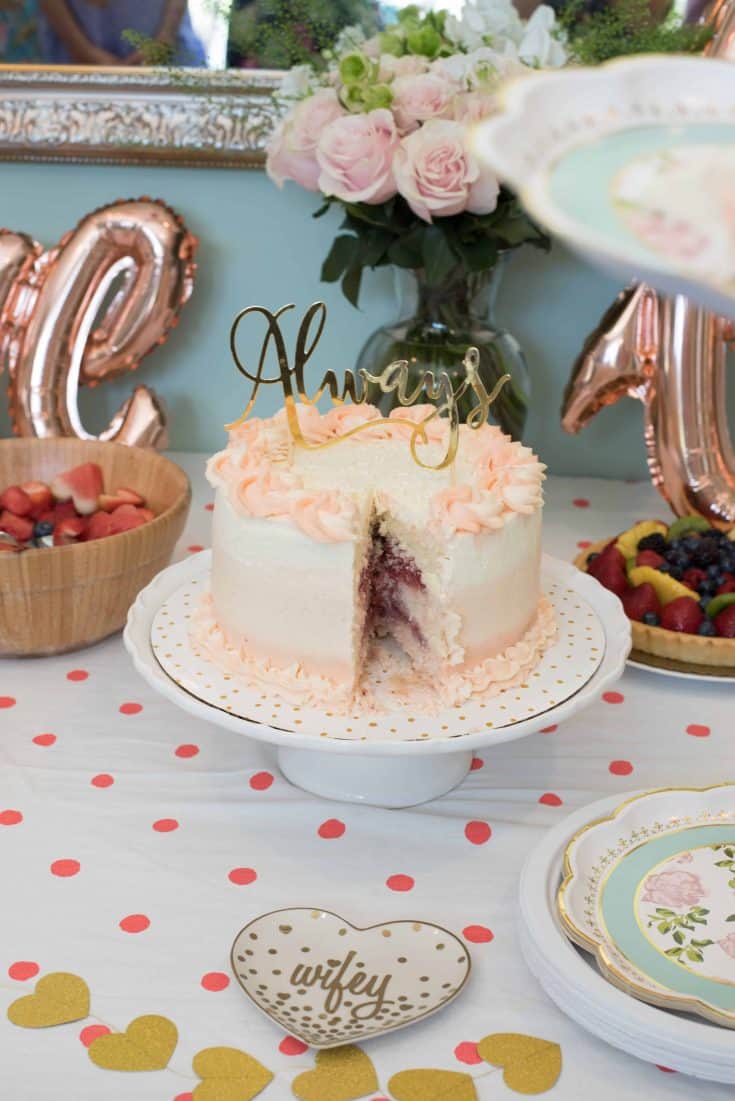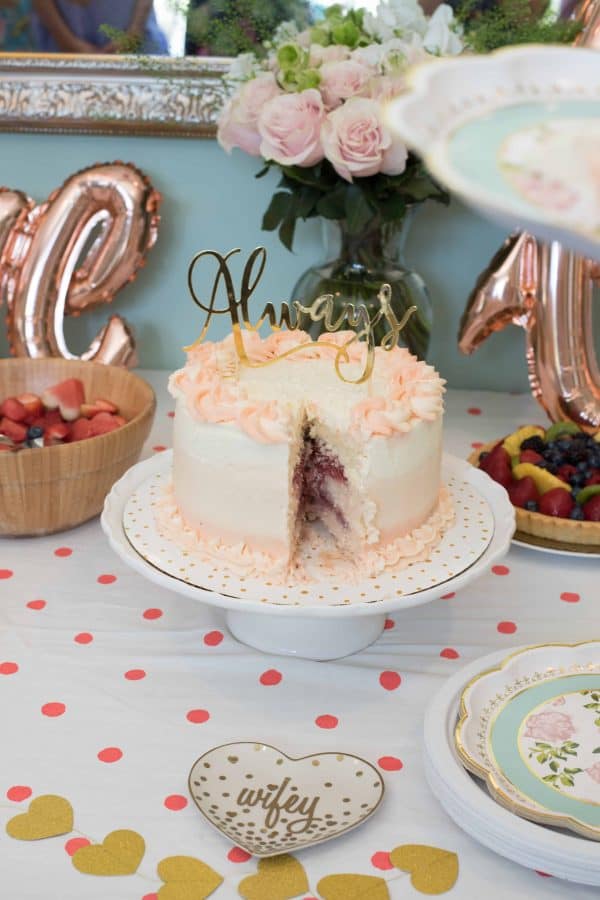 Activities & Gifts
Activities were kept light and simple - the best in my opinion. The bride opened gifts while music played in the background. Ribbons from each gift were used to craft a handmade bouquet to be used at the rehearsal dinner. Guests were asked to leave a note with advice for the celebrated couple.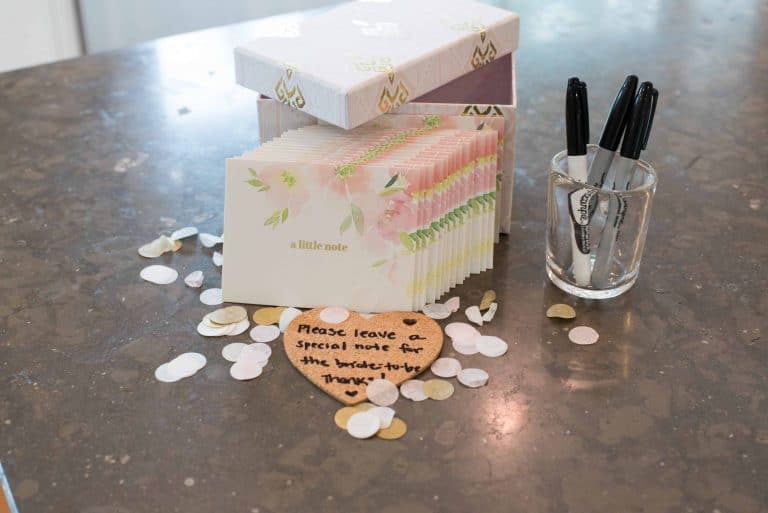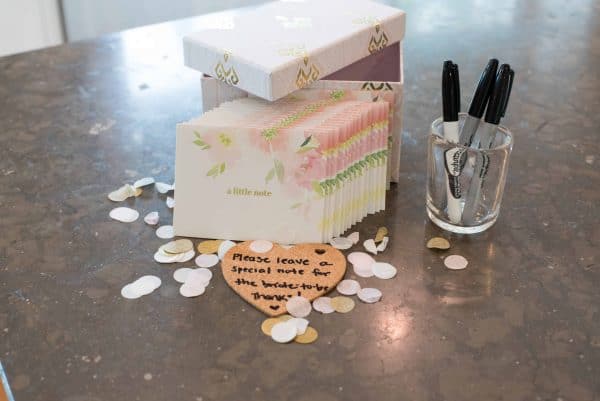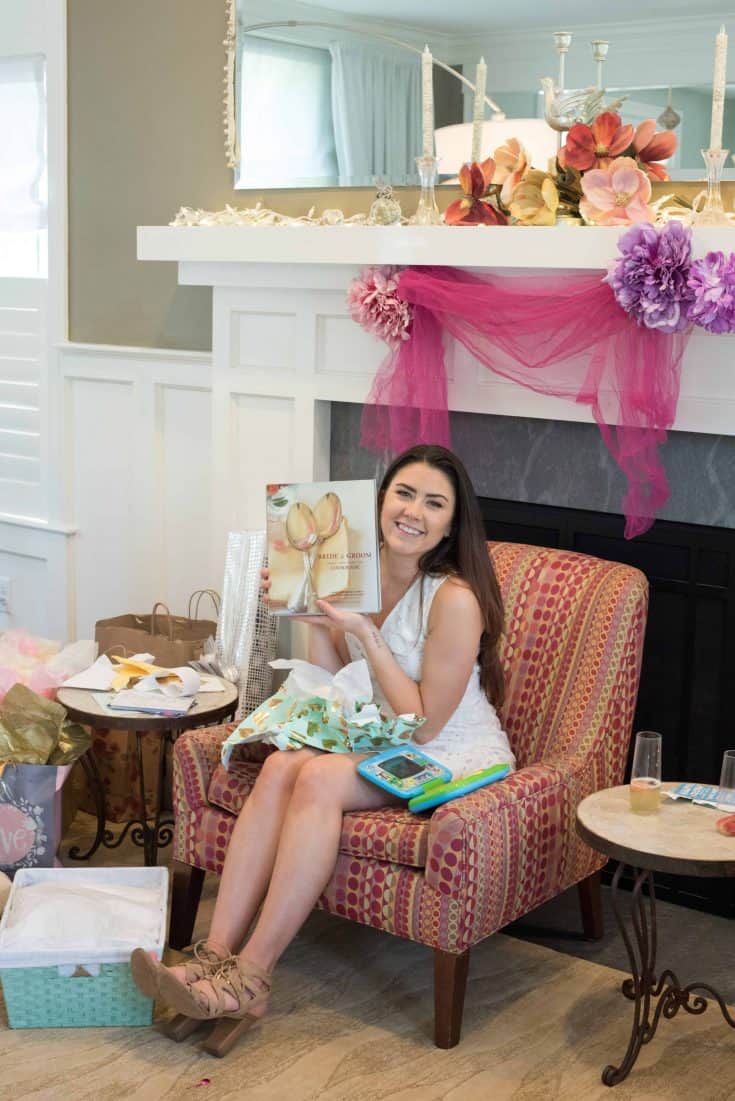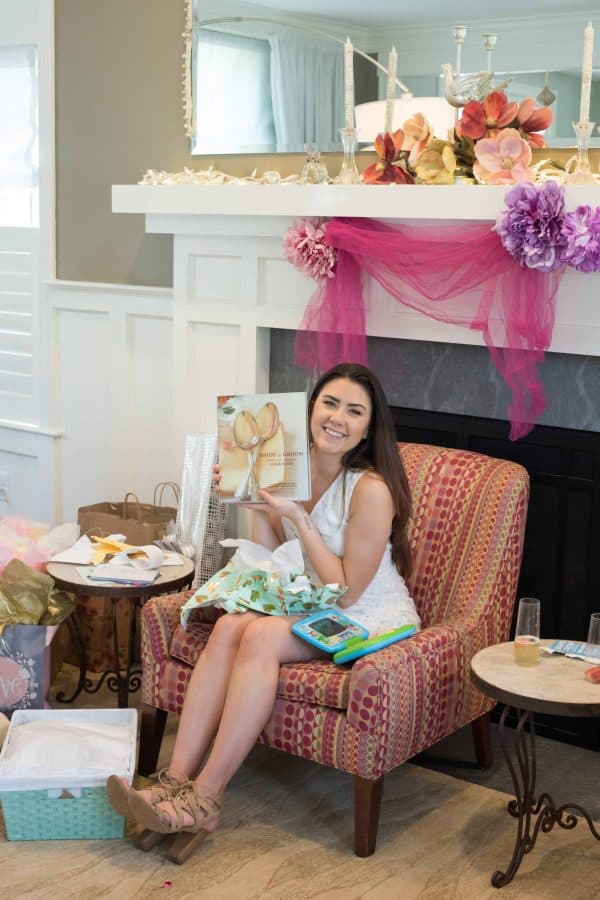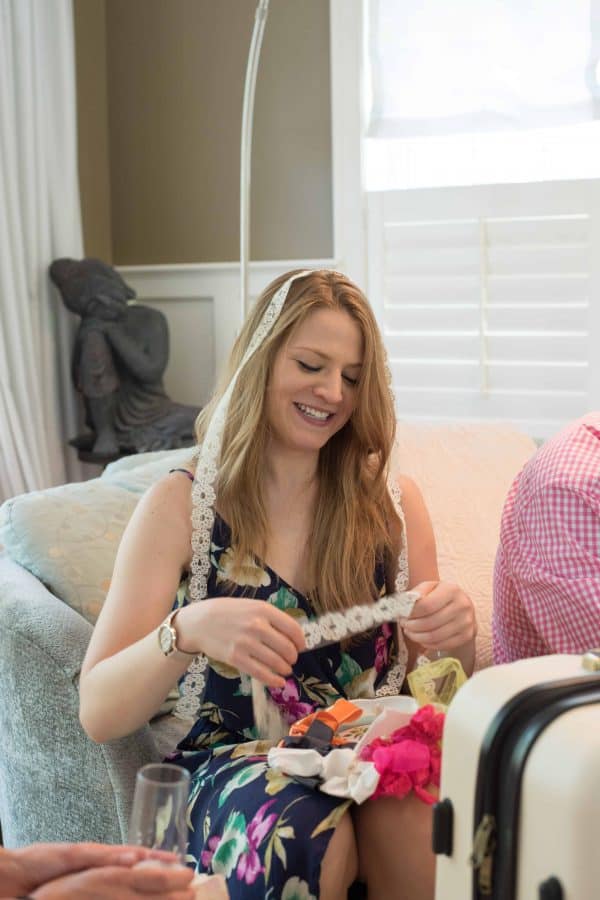 And Naturally, photos to finish
The rain clouds cleared and the skies turned blue on a summer afternoon. A bridal shower in blush & gold comes to an end. What better way to close a beautiful celebration of love?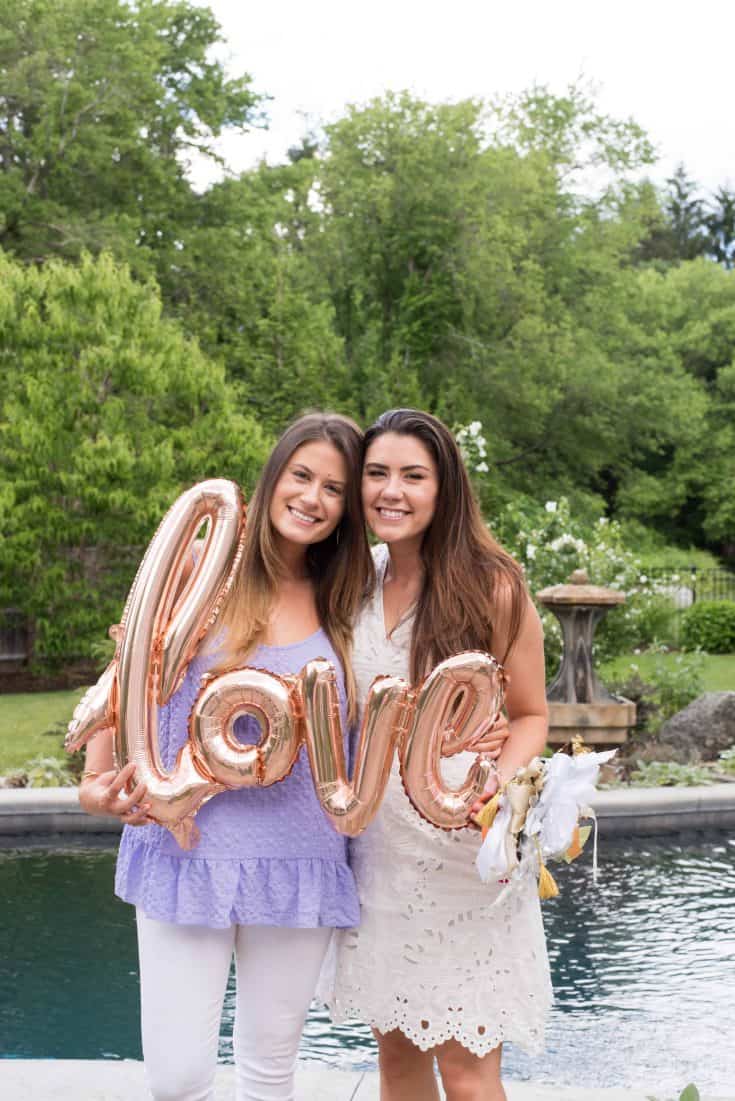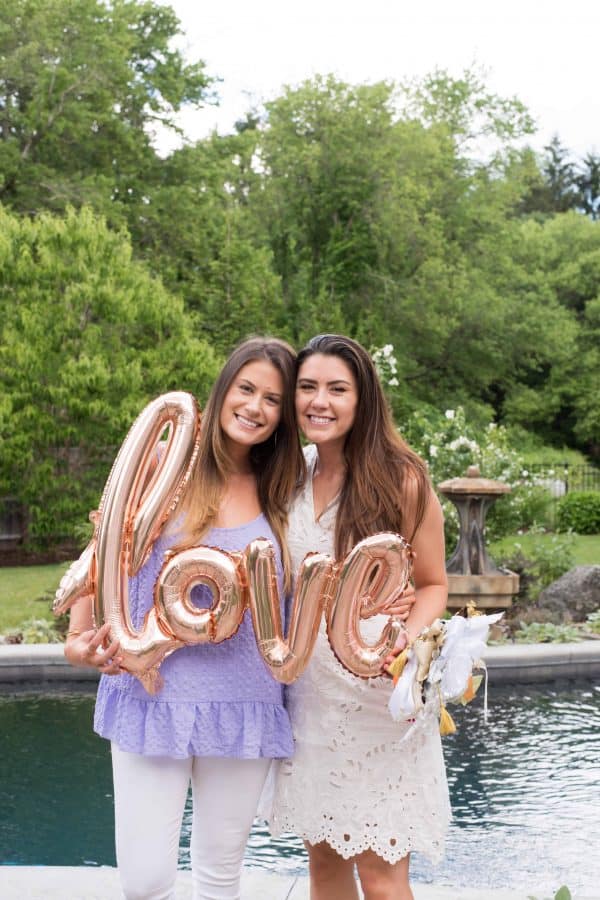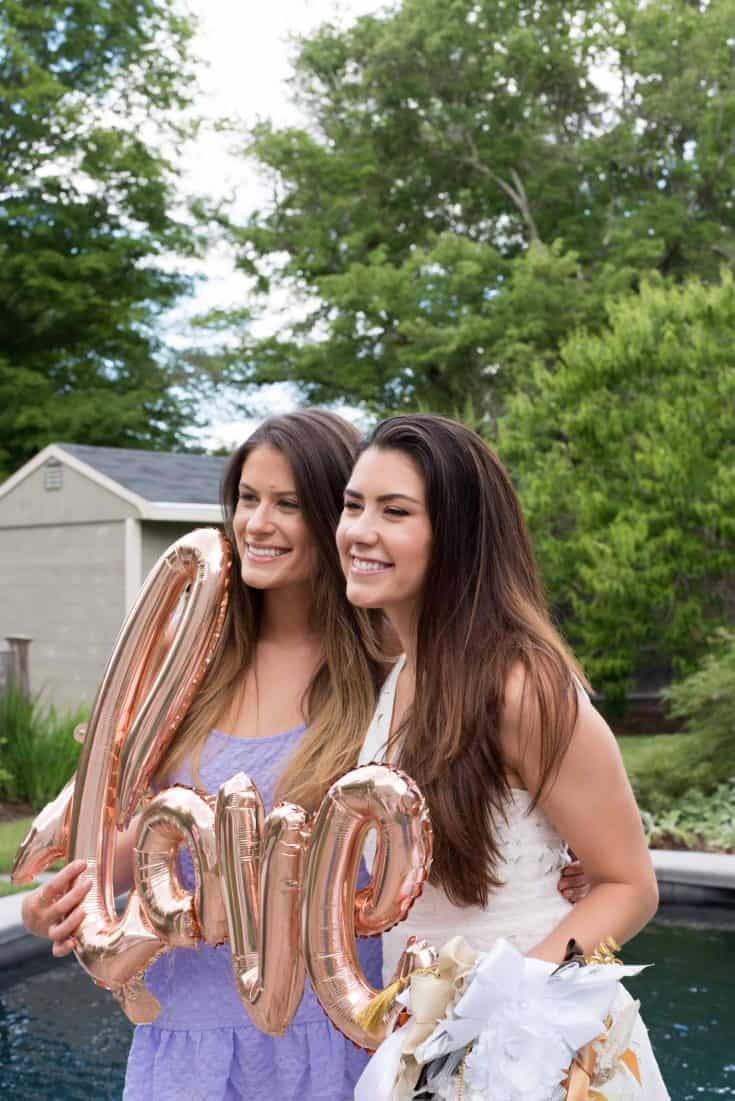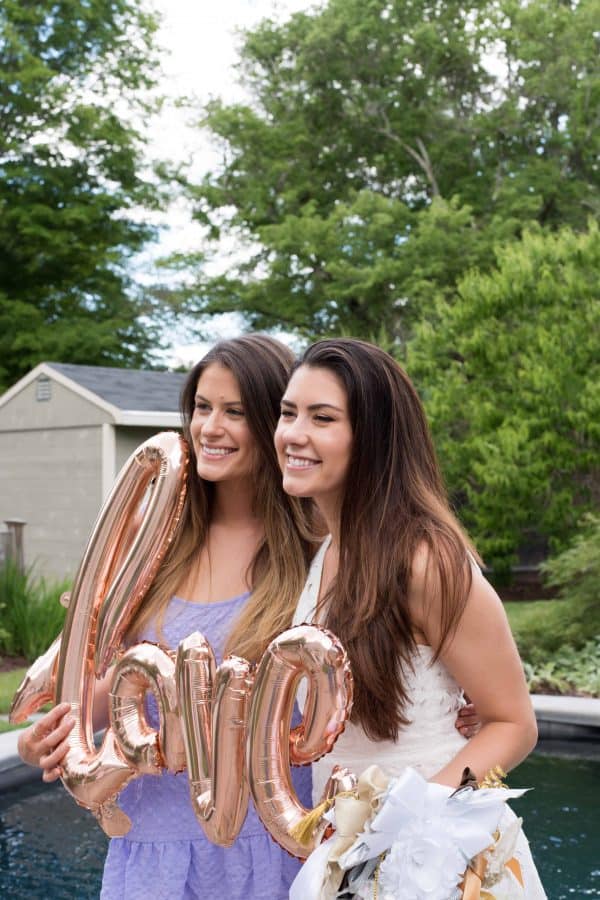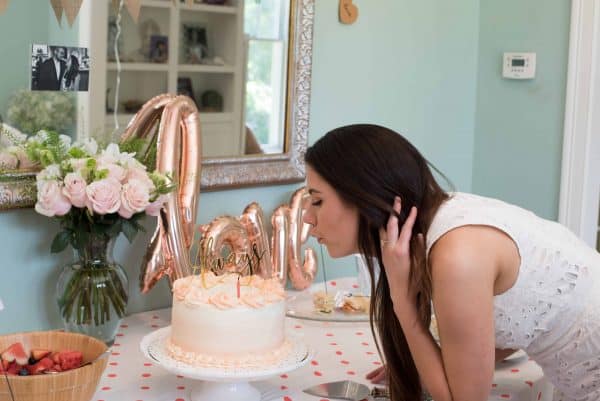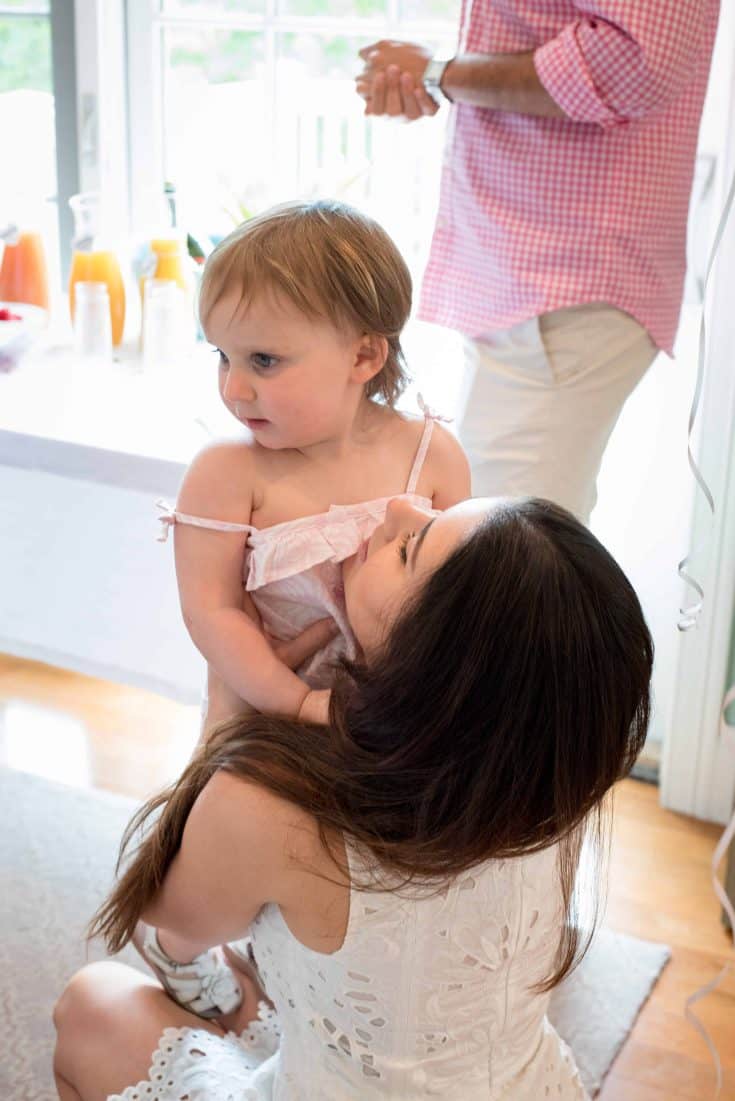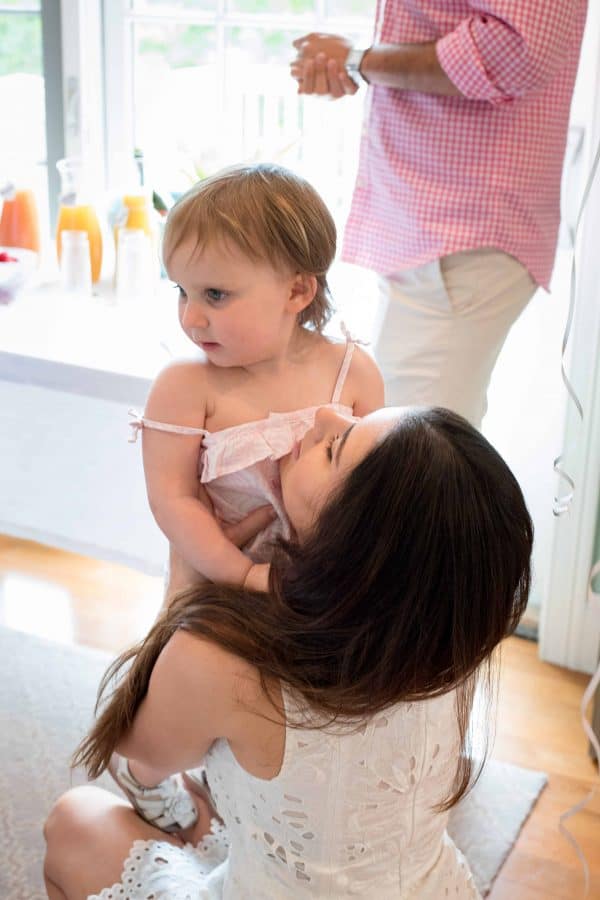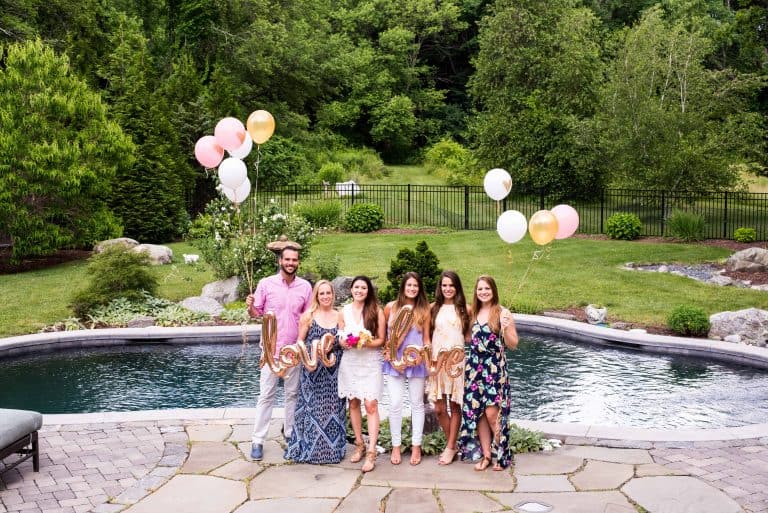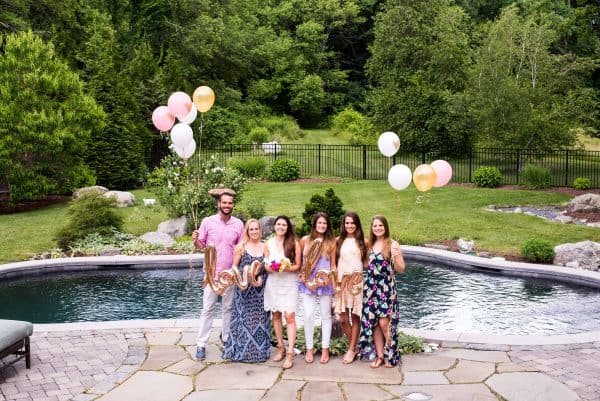 Decorations for the party were purchase through Amazon.com. Balloons were purchased through a local vendor. Food for the shower was made by the bridal party and Mother of the Bride.