The morning ritual of coffee is a funny thing. Especially when you're not at home. Traditional drip coffee, fancy French press, Keurig or Nespresso. Maybe you sneak out of the house and head down to Dunkin Donuts...because New England ya'll. Coffee is very personal, and sometimes when you're not home it takes a moment to adjust. A different taste, different sweetners, different milk or not-milks. But once you adjust and the cobweb clears, the day comes into focus.
The lens on my day starts to focus about halfway through the first cup. The day after Thanksgiving finds me in an already busy house. My child is chasing Grampa around, while other in laws have started their morning rituals. In the morning at Nana and Grampa's house, there is always one thing that is for certain. COFFEE.
Strongly brewed, traditional Mr. Coffee coffee. Me being the weirdo that needs to put things in my coffee is always in search of the sweetener and milk, while the majority of the household inhabitants go for unadulterated brew.
So here we sit. It's finally the day after Thanksgiving. Coffee in hand and family around...possibly definitely playing poker before 9am. It's a good place to be, so let's catch up.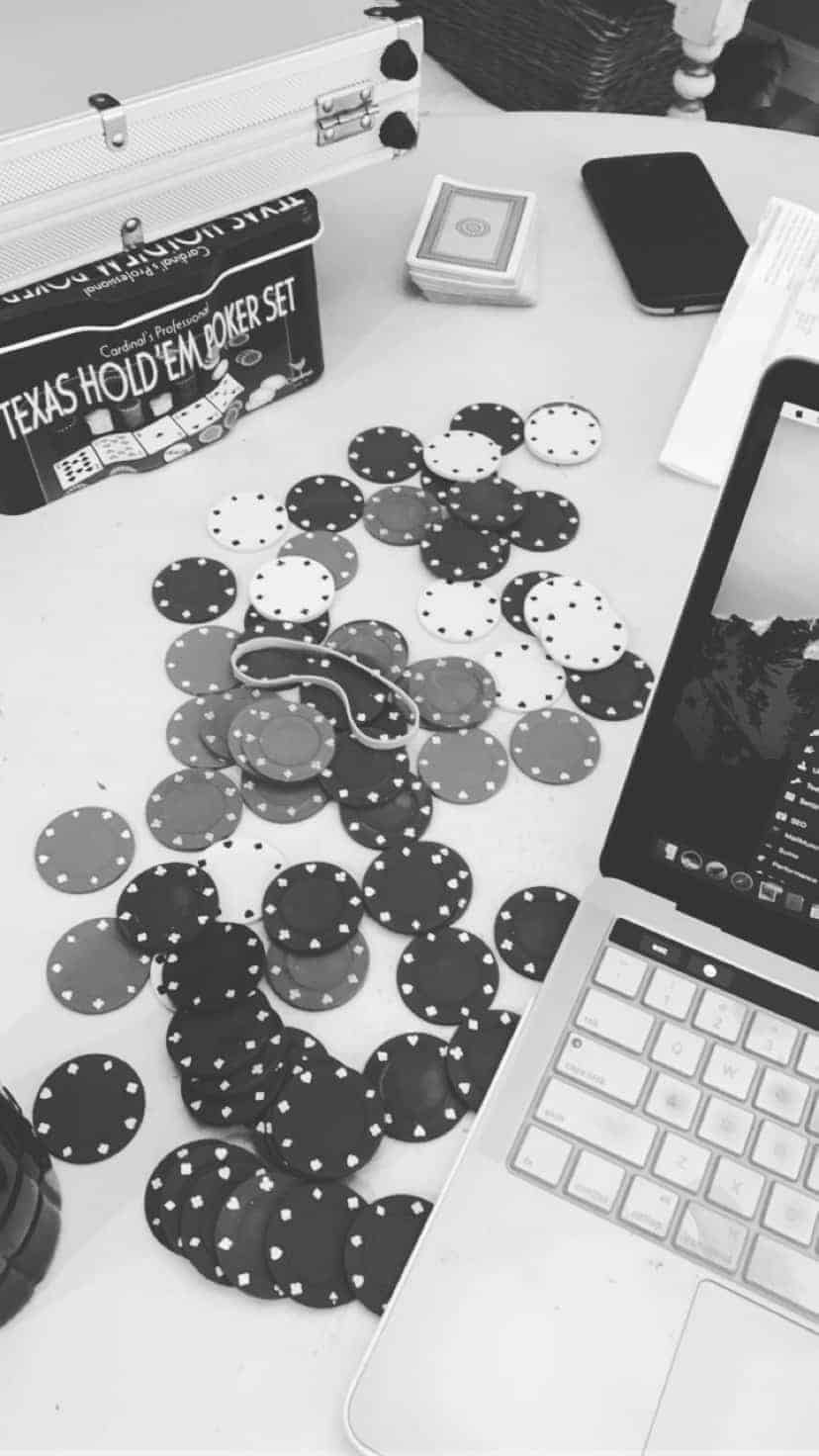 Pre-Thanksgiving Hustle
Holy hell guys. Food blogging and the holidays? This shit is crazy. Pardon my French, but man....by the time the post went up for this Three Layer Pumpkin Buttercream I was toast. Not to mention the recipe fails that happened along the way. Getting one shot to cook and photograph a turkey is a lot of pressure. I like turkey, but not enough to eat two turkey's worth of turkey. Then Lauren has to go and overcook it and while it's delicious, that super cooked skin isn't going to translate into page views. But whatevs, sometimes you just gotta pour a glass of wine and dig into your turkey at 10am on a Thursday.
Because I'm a total nut job, I also took a cake order. Like, "Hello full plate, let's add another scoop on top of what's already there." Who's with me on that one?
The result? Adorable as pie baby shower cake. But it came with some lessons learned.
Have you ever had a situation where you just stop for a long minute and say to yourself, "The stress of (insert the thing you took on) just isn't worth it." Whatever you fill the blank in with, I'm right there with you. This was the cake that broke the casual baker's back. I love making cakes and I love love that people want my cakes for their special occasions. But when you end up rushing around, stressed out, fighting with your 2 year old who doesn't understand that we can not eat the cake...somethings just aren't worth the stress.
Hunger Thirst Play was started with the intent to find balance. Healthy food, indulgent food, working out, or taking on sloth-like tendencies. There is a yin and yang to the flow of life, or so I believe, and some times you just have to say, "I'm sorry but I can't." to find your balance.
Anyways, here are some pictures of this cute ass baby shower cake I made for my boss at the bar.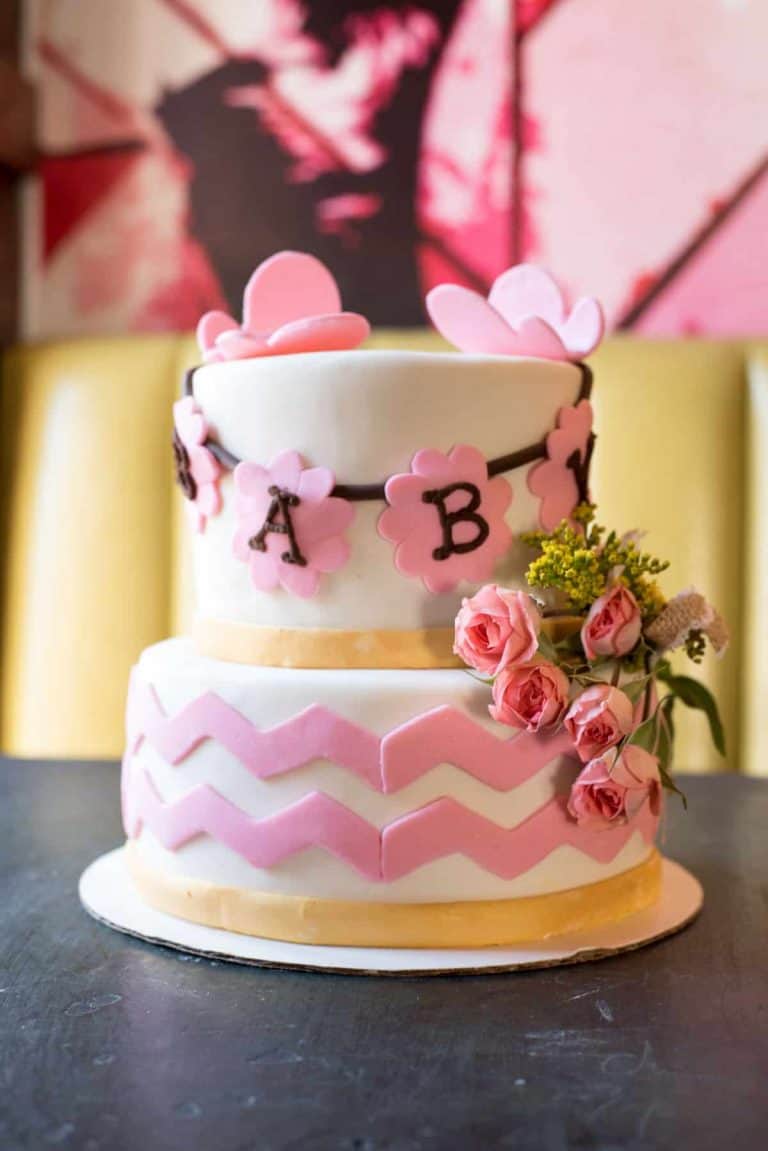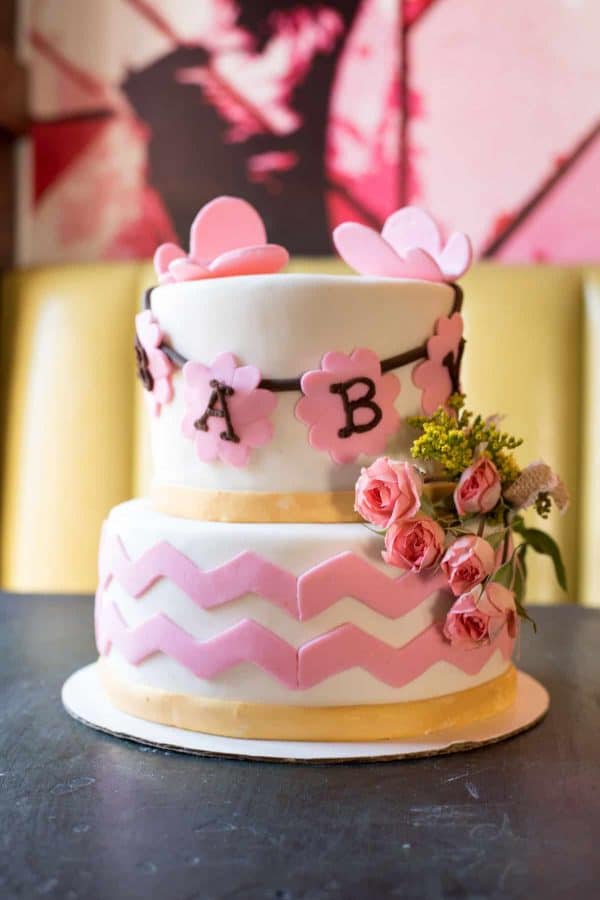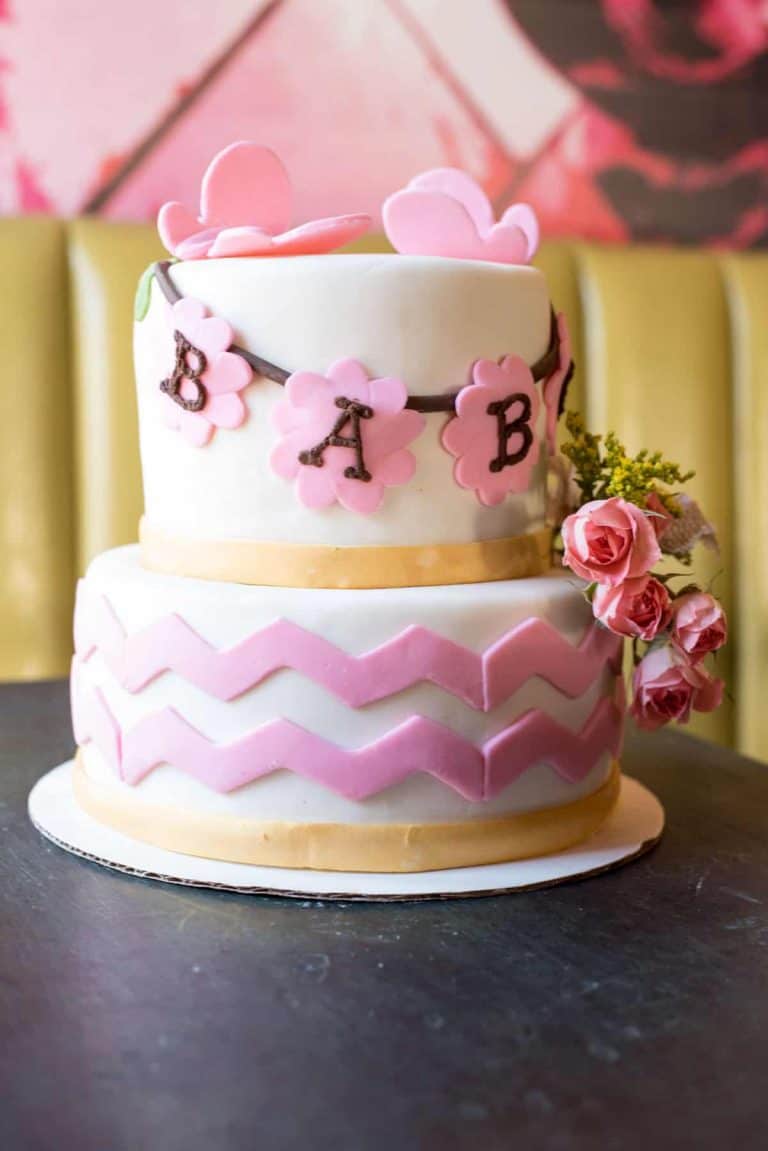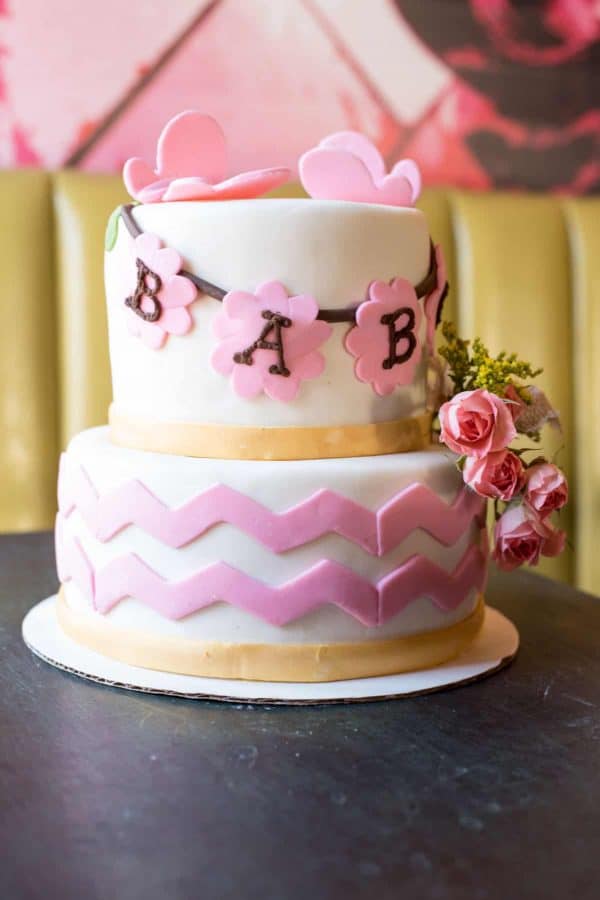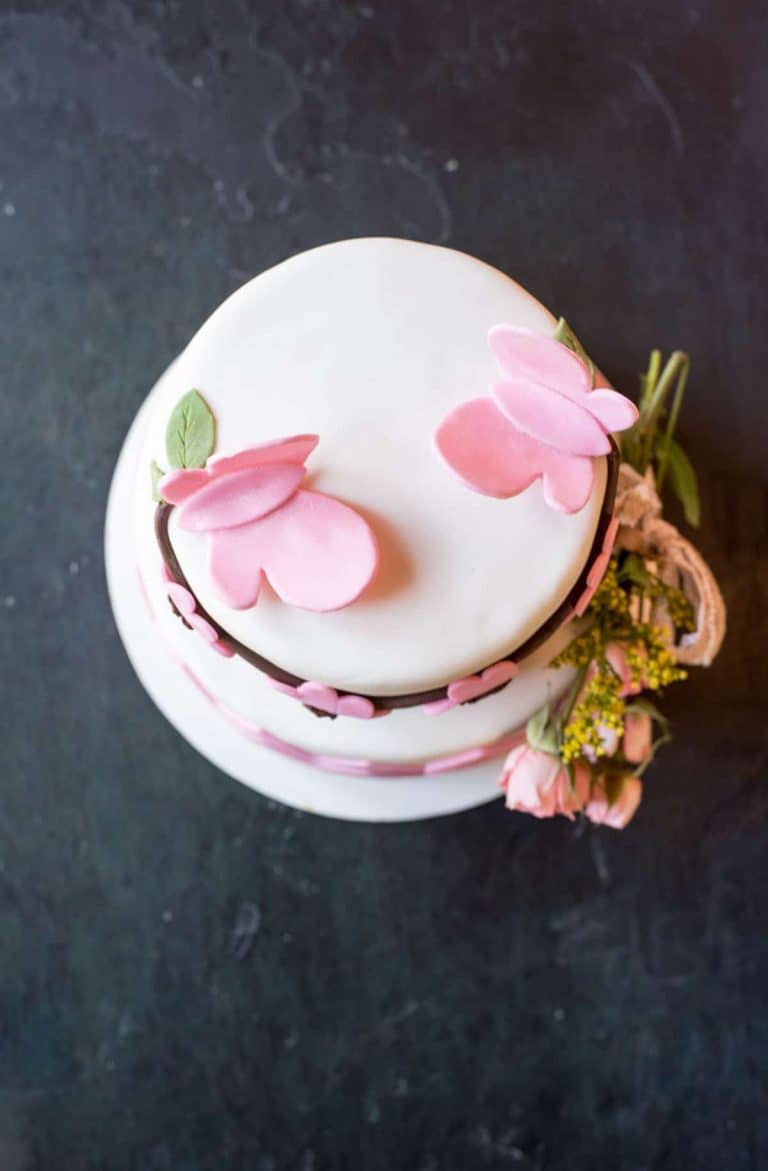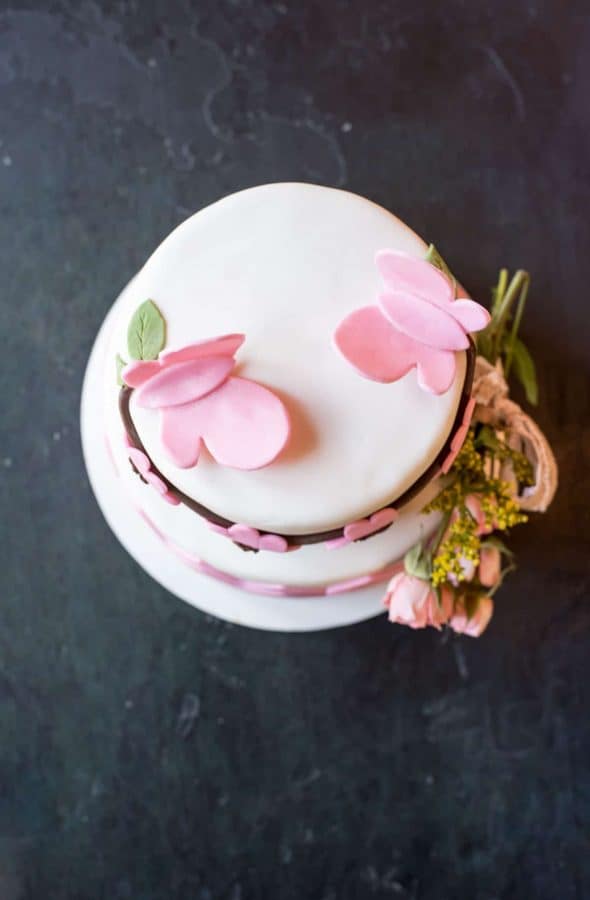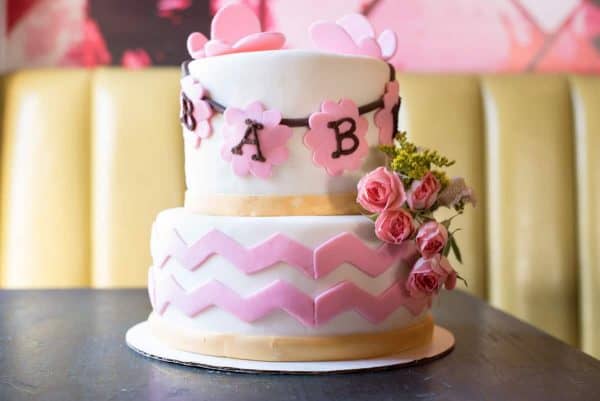 Thanksgiving Eats
Where did you go this turkey day? Family, friends, stayed in, ate out? There are so many ways to celebrate. Maybe you didn't even eat turkey at all - or heck, don't celebrate Thanksgiving. It's nice to have a day to bring loved ones (and the moderately liked ones, too) together with an in-your-face reminder to be grateful. Let's not just do it the one day though, let's be grateful all year.
This year we trekked up to New Hampshire to celebrate with my in laws. You know how they say, "Your Vibe Attracts Your Tribe" these people are my long lost tribe. I love them as much as I love my immediate family, because, tbh they're pretty similar. Big family, loud, perhaps a tad more inappropriate. The wine flows and the laughter is infectious.
My husband thought when he married a blonde he was diversifying, turns out he just married his mother with a different hair color. Sorry bout that honey.
My mother in law and I are kindred spirits. It may be because I am in a different time in my life but I could hang out with my mom and mother in law all day. If that's not a reason to begin to be grateful, well, I don't know what is.
Anyways...back to the food. That's what you're here for right? We ate all the delicious things and many of them you can grab the recipe for right here. Take a peak!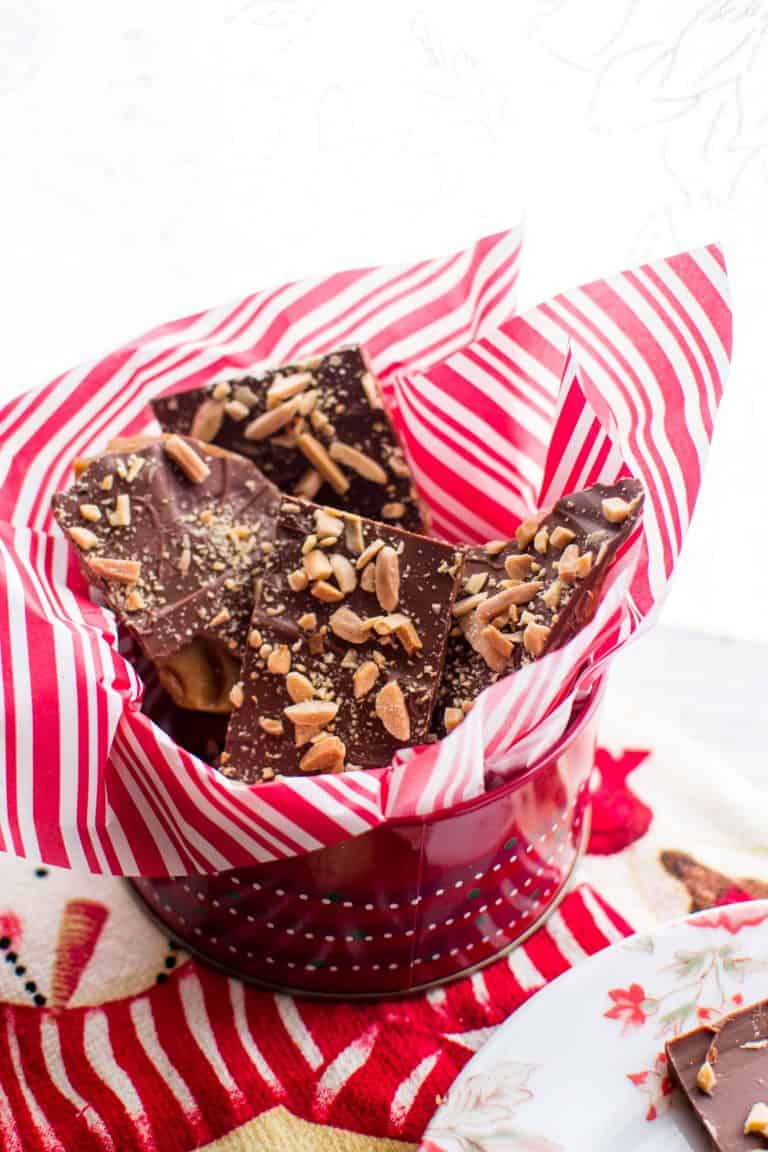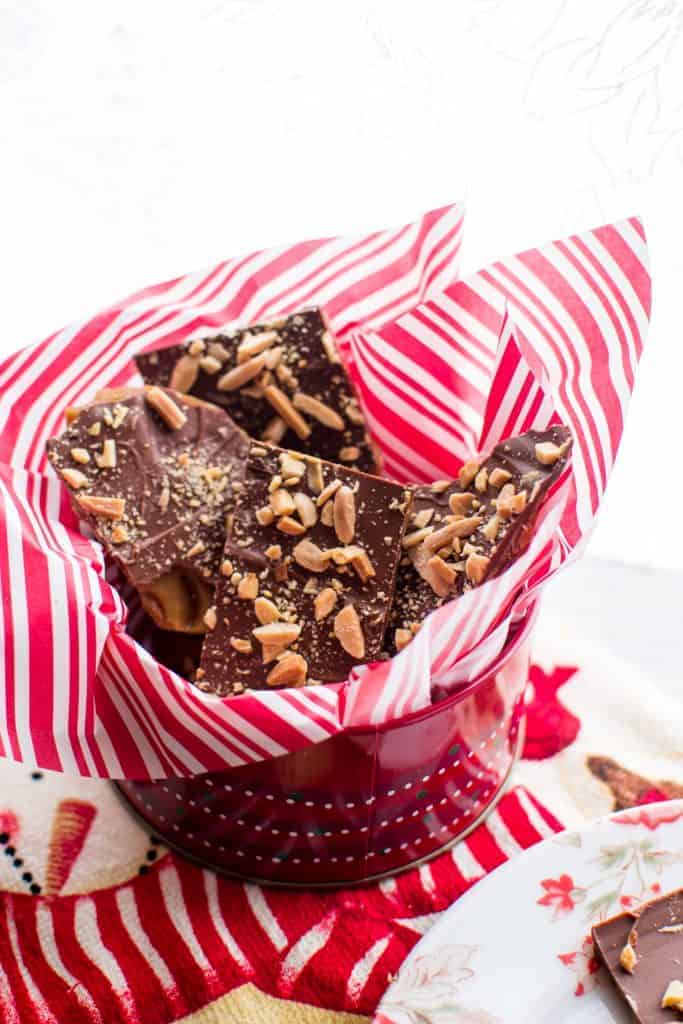 Did you know this stuff goes of $15/lb at most chocolate shops? Ridiculous. I told them I'm going to start charging when I make this for the holidays. Jokes aside, it always feels nice to bring a dish that is guaranteed to disappear within the hour.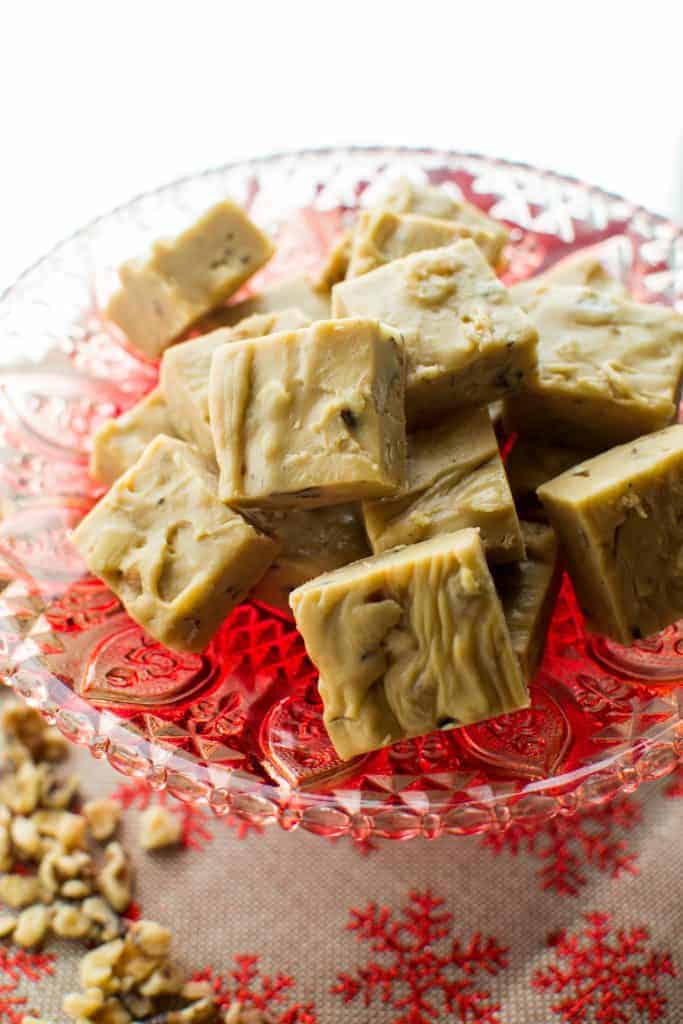 I'm starting with all the sweets because that's where my true heart of hearts lives. This fudge is my husbands absolute favorite and while it's not exactly the same as his Auntie Peg's, you're not going to hear any complaints.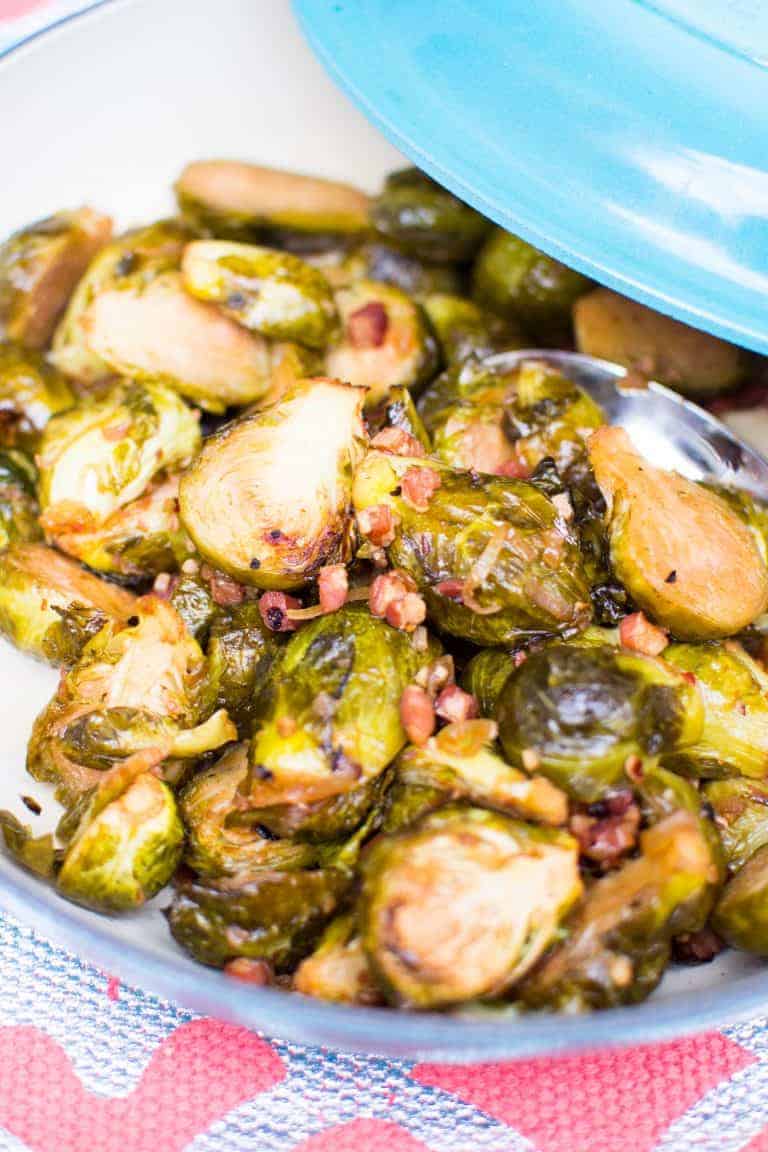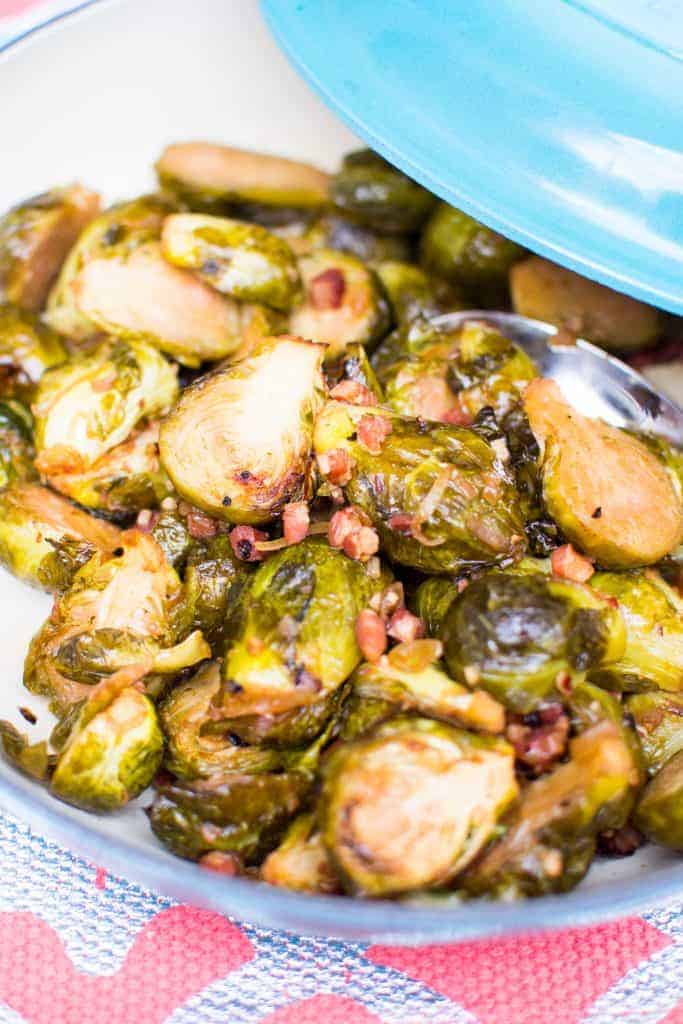 Sheet pans, what a glorious invention. While I didn't make this exact recipe, these pancetta roasted Brussel sprouts are the #1 veg in our family. On Thanksgiving we feasted on simple, sheet pan roasted veggies - sprouts, butternut, parsnips, vadalia onion, and garlic. Toss 'em all with olive oil, salt and pepper. Roast at 375°F, stirring occasionally so everything crisps up just nicely.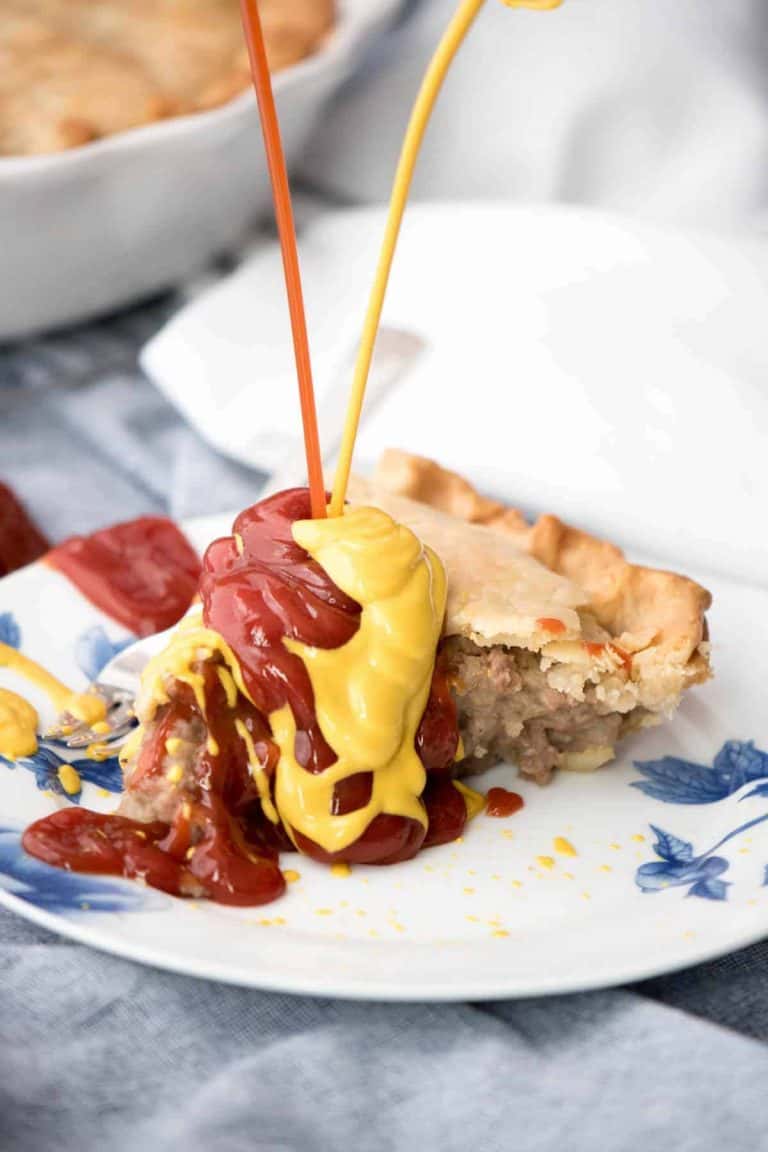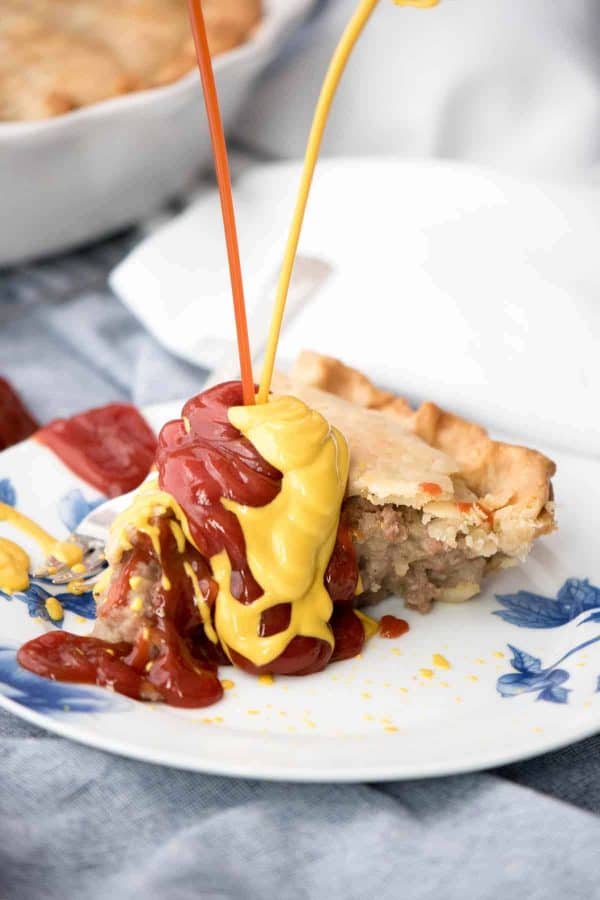 Want to cause a controversy? Put the wrong freaking condiment on your meat pie in a French Canadian household. My family eats it with ketchup, his family eats it with mustard, each family thinks the other one is crazy. This recipe strays from the traditional a bit. No pork, ground beef only and I skip the poultry season and those other weird spices they put in meat pie. Some people tell me it's not French Meat Pie then, but they tend not to care once they're eating it.
Lobster + Leek Potato Gratin
No photo for you yet. The best part about cooking for family is having them as Guinea Pigs. This recipe was a test for a totally decadent and awesome Christmas side dish. Along the lines of this Rainbow Chard + Shallot Gratin but airing on the side of carbs, carbs, carbs and sprinkle of lobster.
So Very Thankful
So much to be thankful for this year. Our health, our beautiful, independent, stubborn, funny, little girl. Friends and family and friends that are family. But this year on my list, quite close to the top (ok, really, you're on the top but don't tell anyone...) it's you guys. My readers.
My internet family that comes and reads my rants and tries my recipes. Hearing that someone tried my recipe and loved it gets me feeling all sorts of good things deep down on the inside. Knowing that food I love to make for my family and friends, that you're making it for your family and friends. Well, I couldn't think of a better gift.
So thank you for hanging around and coming to Hunger Thirst Play. There's lots of good stuff to come for Christmas, but for today I'm just going to hang around feeling the love and good vibes, wearing nothing but pajamas and sipping on some coffee.