::In sports announcer voice:: ARE YOU READY?????
No really, are you ready for the best freaking fudge you will ever put on those cute little taste buds of yours? I mean, don't get me wrong. There are one hundred thousand flavors of fudge and a lot of them are really amazing, but penuche is the creme de la creme in it's embodiment of simplicity while being oh so flavorful.
Think of it as the Louis Vuitton of fudge, but with far more frugal pricing.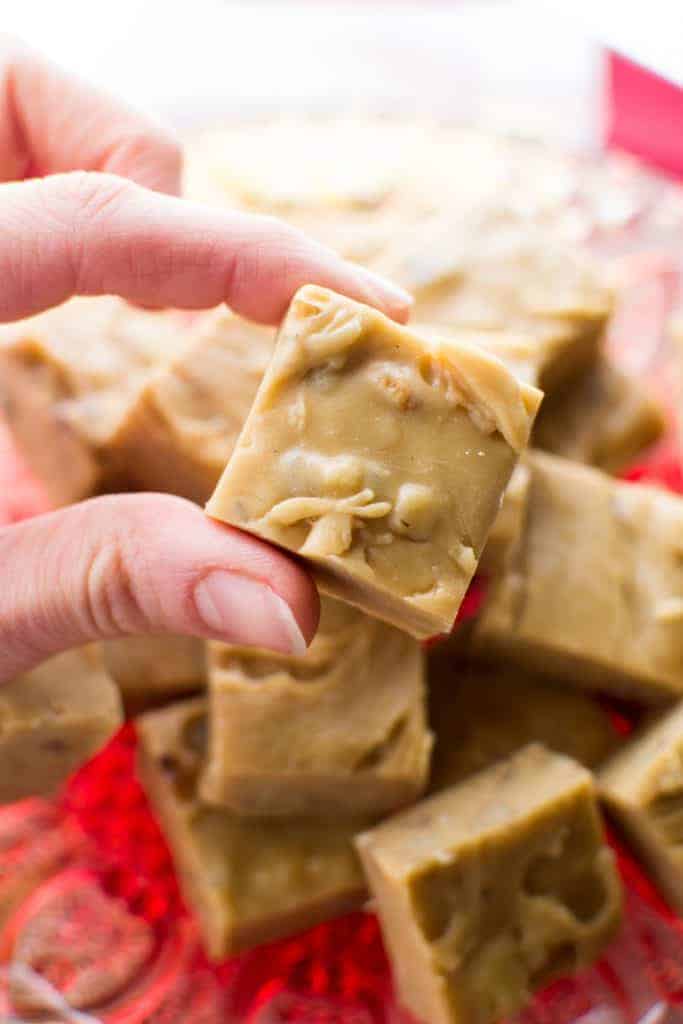 This penuche fudge is ridiculously easy to make, quick to set and so far from labor intensive you should probably pour yourself a glass of wine while you make it. I already have...hahaha, I'm just kidding (not kidding.) Anyways...penuche, what the heck is it besides something we're going to have to spend a few more minutes on the elliptical for?
What sets it apart is the use of brown sugar to make the fudge than the typical use of white sugar. Those beautiful granules of brown sugar combined with the evaporated milk and butter pull such a sweet, maple flavor and hints of caramel that my New England girl heart can barely take it. And apparently there is still a use for evaporated milk - penuche fudge.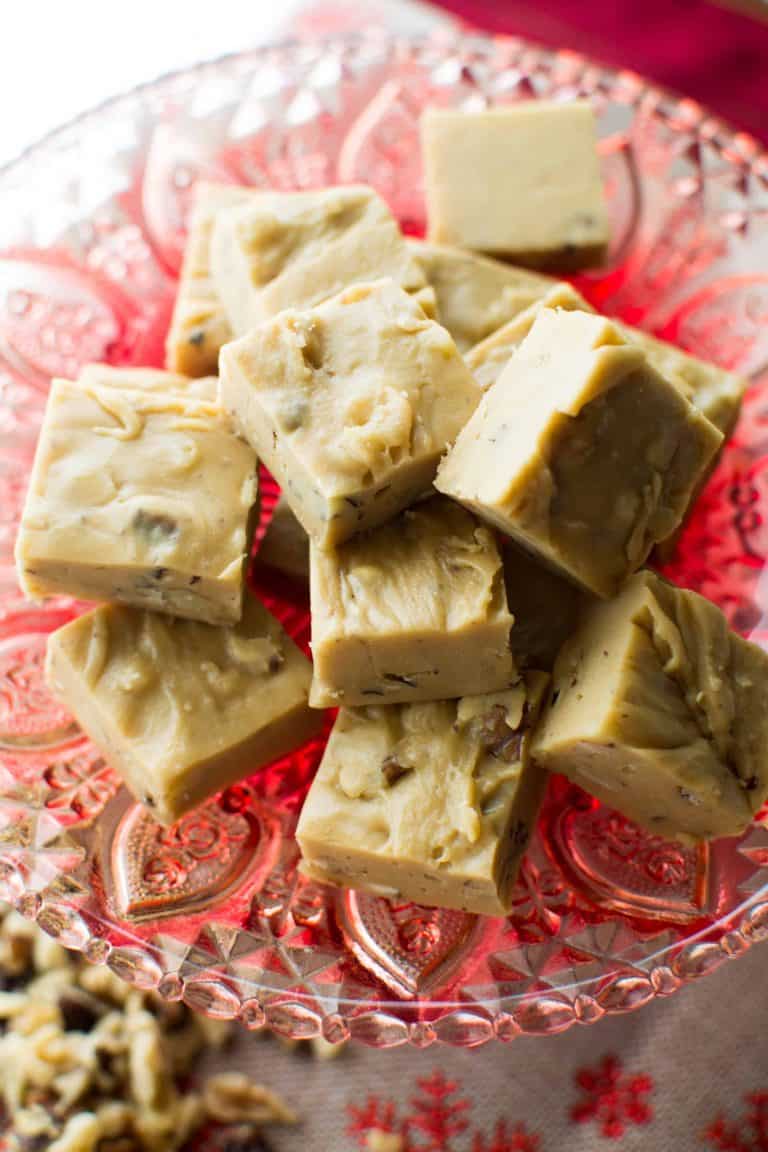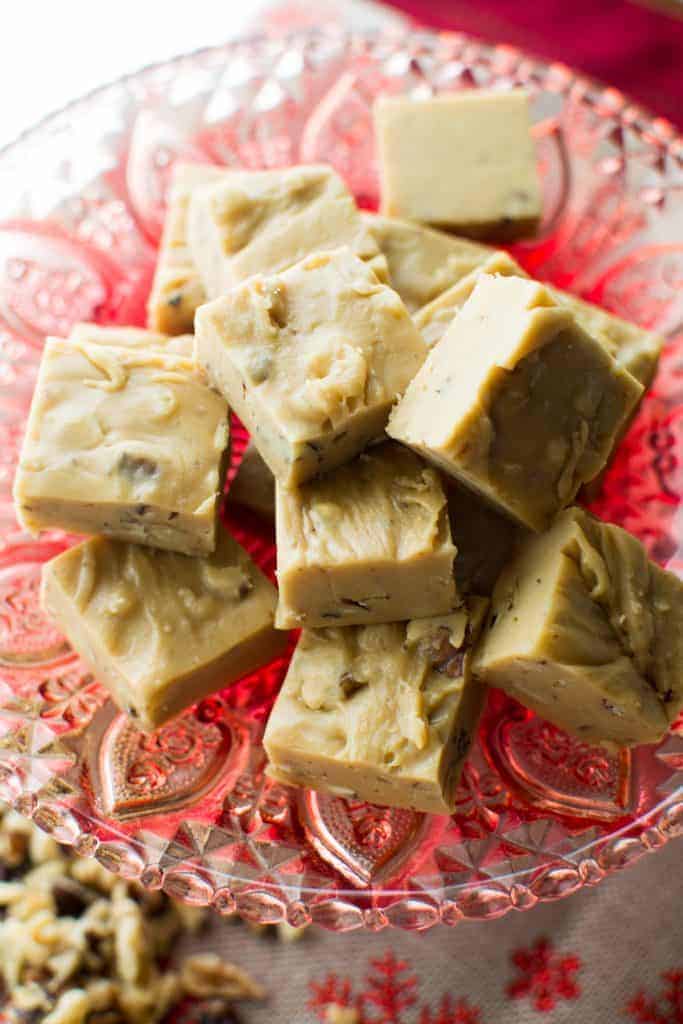 Whenever you are working with sugar, it can always go a little haywire, but in the realm of mishaps this penuche fudge is really simple just as long as you:
Stir the whole time you bring it to a boil
Only stir occasionally after it comes to a boil and you lower the heat
Keep an eye on your candy thermometer and remove it from the heat as soon as it reaches 235°F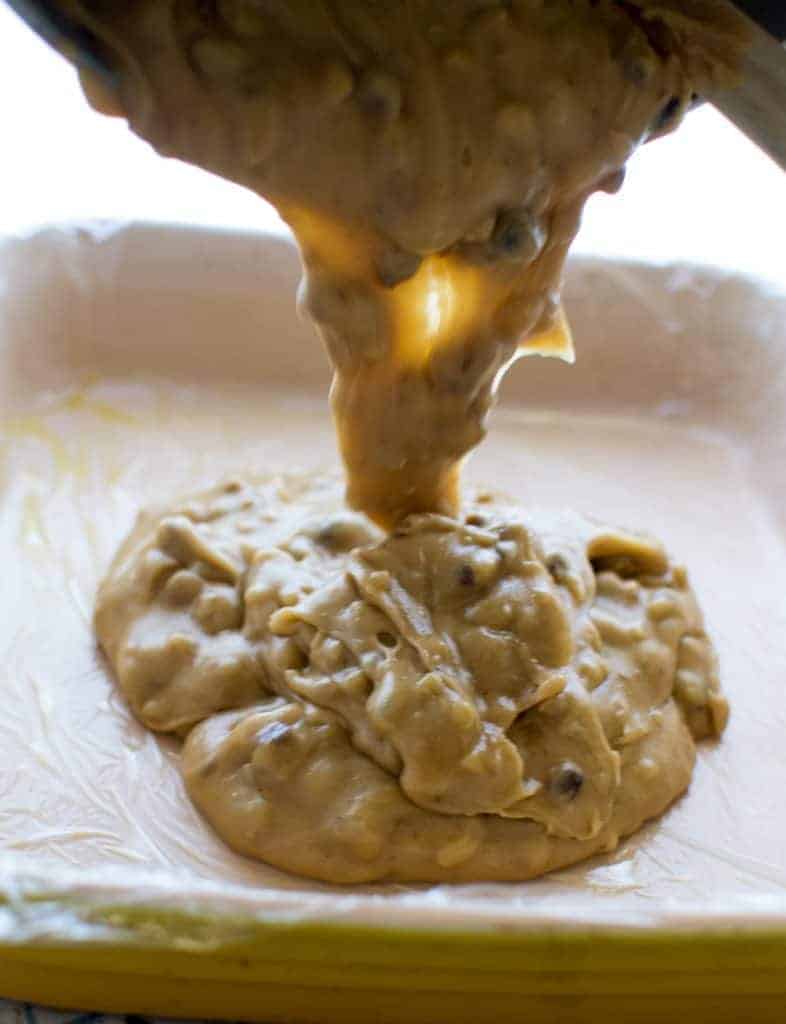 After that, let your mixer do all the labor intensive work of whipping the texture into the fudge. After all the ingredients come together, pour and smooth out in your prepared pan. I prefer not to have it not completely smooth on top because of the look of the ribbons after it is cut into squares.
You are just a 30-minute wait away until the fudge is set and ready for your enjoyment. Thirty minutes never felt so long, but when you bite into that soft, buttery fudge with just the right crunch of walnut it's going to be totally worth it.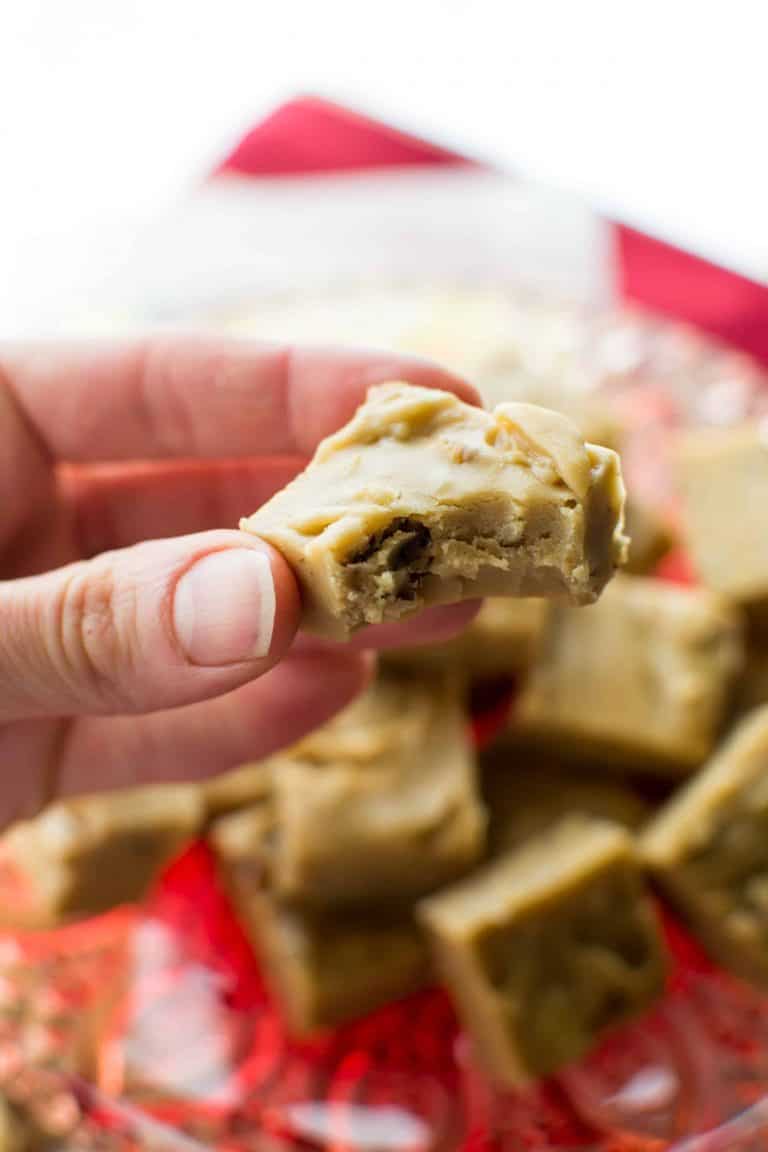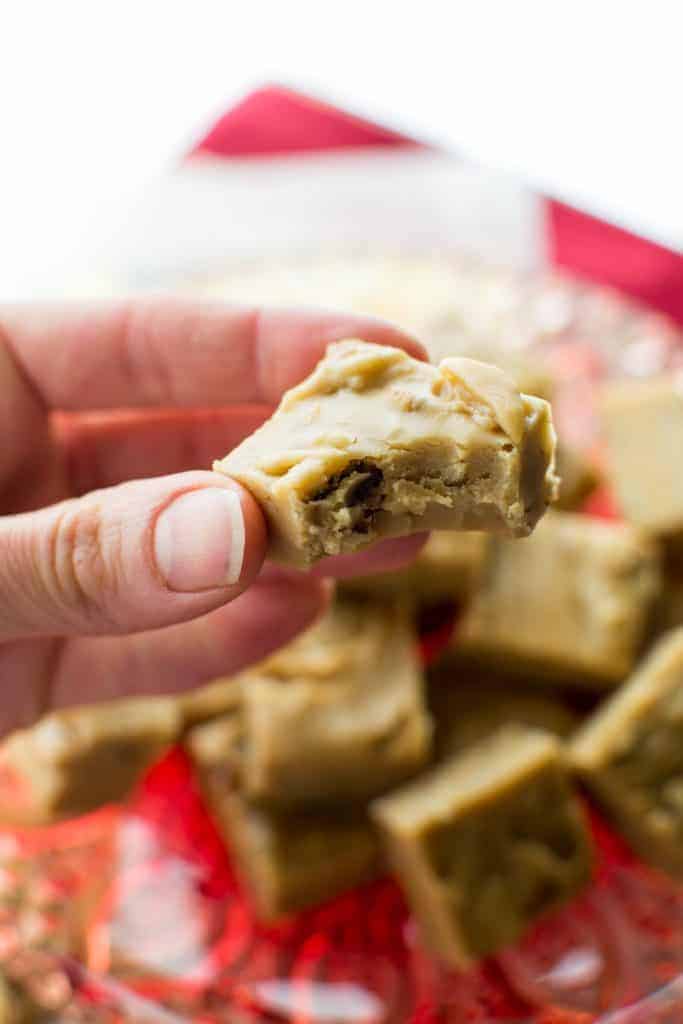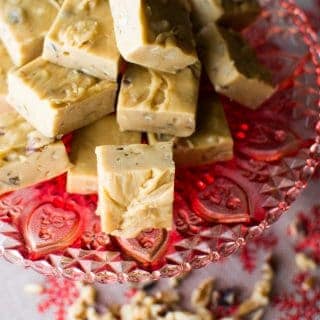 Penuche Fudge
Flavors of maple and undertones of butterscotch make this brown sugar based fudge a win.
Print
Pin
Rate
Ingredients
5

ounce can

evaporated milk

1 ½

cups

packed light brown sugar

1 ¼

stick

(10 tablespoons unsalted butter, divided)

¼

teaspoon

salt

¾

cup

confectioners sugar

1

teaspoon

pure vanilla extract

1

cup

chopped walnuts
Instructions
Lightly coat an 8x8 square pan with cooking spray, then line with plastic wrap smoothing out as much as possible.

In a heavy bottom sauce pan, add evaporated milk, brown sugar, butter, and salt. Bring to a boil, stirring continuously over medium-high heat.

Once mixture comes to a boil, reduce head to medium-low and clip candy thermometer on the side of the pan. Cook until temperature reaches 235°F, stirring occasionally.

Once mixture reaches 235°F, remove from heat and transfer to a heat proof bowl or standing mixer. Using paddle attachment or hand mixer, add confectioners sugar stopping to scrape down the sides of the bowl if needed. Once incorporated, beat on medium speed for four minutes. Reduce speed to low and add vanilla. On low speed add walnuts and mix until evenly incorporated, less than 1 minute.

Transfer to the prepared 8x8 pan, scraping the side of the mixing bowl with a rubber spatula. Store pan in the refrigerator for 25-30 minutes until the middle of the fudge is set. Once set, use plastic wrap to easily remove from the pan. Remove plastic wrap and transfer to a cutting board. Cut square into 6x6 rows.
Nutrition
Calories:
93
kcal
|
Carbohydrates:
13
g
|
Protein:
1
g
|
Fat:
5
g
|
Saturated Fat:
1
g
|
Cholesterol:
1
mg
|
Sodium:
23
mg
|
Potassium:
53
mg
|
Fiber:
1
g
|
Sugar:
12
g
|
Vitamin A:
11
IU
|
Vitamin C:
1
mg
|
Calcium:
24
mg
|
Iron:
1
mg