What's in your cup today? Looking straight into a lovely cup of espresso and steamed milk over here while the day assembles itself. Are we ready for the weekend? What's on the agenda?
I'll be switching hats and working at the restaurant this weekend, which is always a welcome change of scenery. Once a bartender always a bartender. But until then, we are living the 'Let's get organized' life. It's going pretty well.
While I haven't watched Marie Kondo yet, the 'Does It Spark Joy' phenomenon has inspired me to let go of the unused and organize whats left. We've just hit the tip of the iceberg with organizing my photography props and baking gear - which also happen to share Ella's room because #apartmentlife - but it feels SO GOOD.
Food Photography Prop Storage
Hello new shelves, I am not going to stop talking about you because I love you and you make me happy. Gone are the days of all these props being divided between three storage bins, stacked and shoved in a closet. Having to pull them out every single time I wanted to take photos.
These shelves are the ones I bought from Amazon. Aren't they so great?! I'm on the fence about staining the wood boards, those are just two 12' by 10" wood planks I had cut in half at Home Depot. Let me know your thoughts on the stain.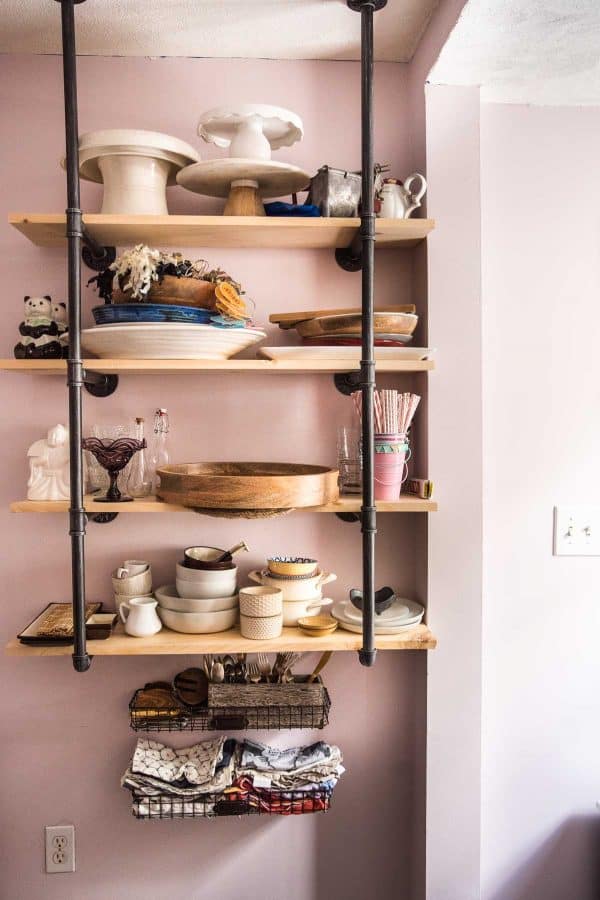 Full disclosure: I bought them and like any good Daddy's girl I asked my father to help me put them together and hang them. And by help I mean he did all the work. Gah, he's just the best.
It's also really great to know for sure they are not going anywhere because man! Those plates get heavy.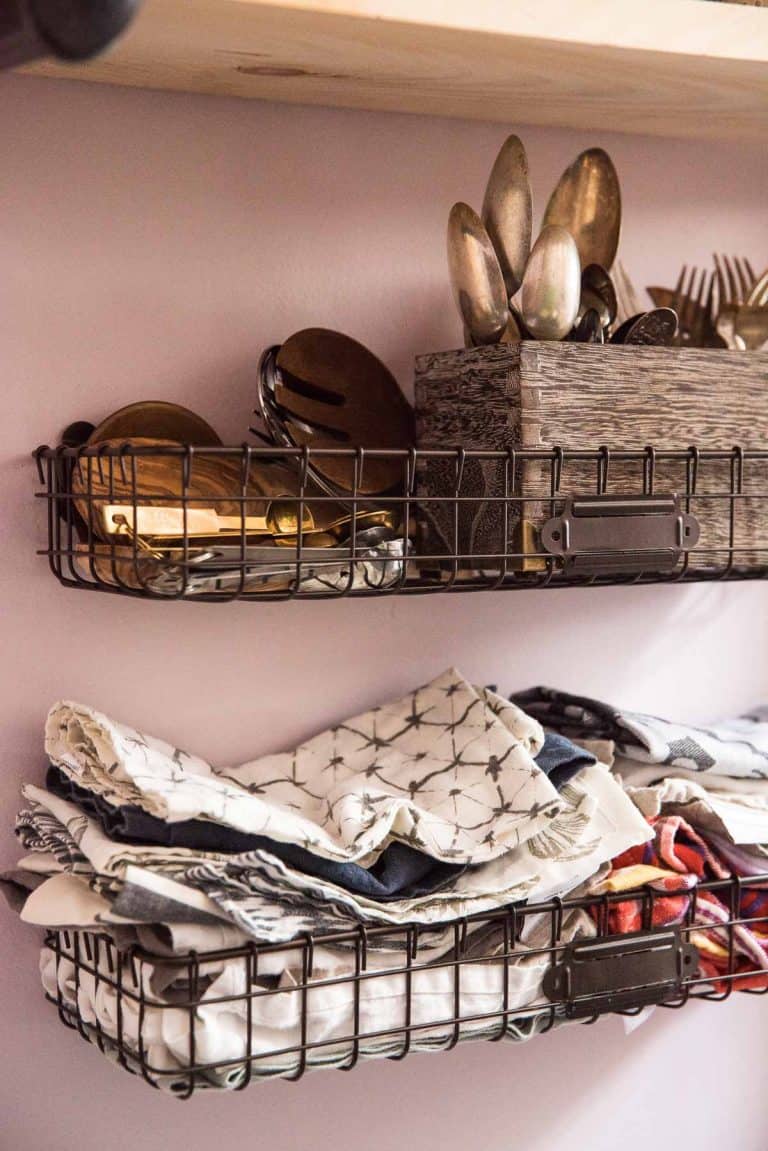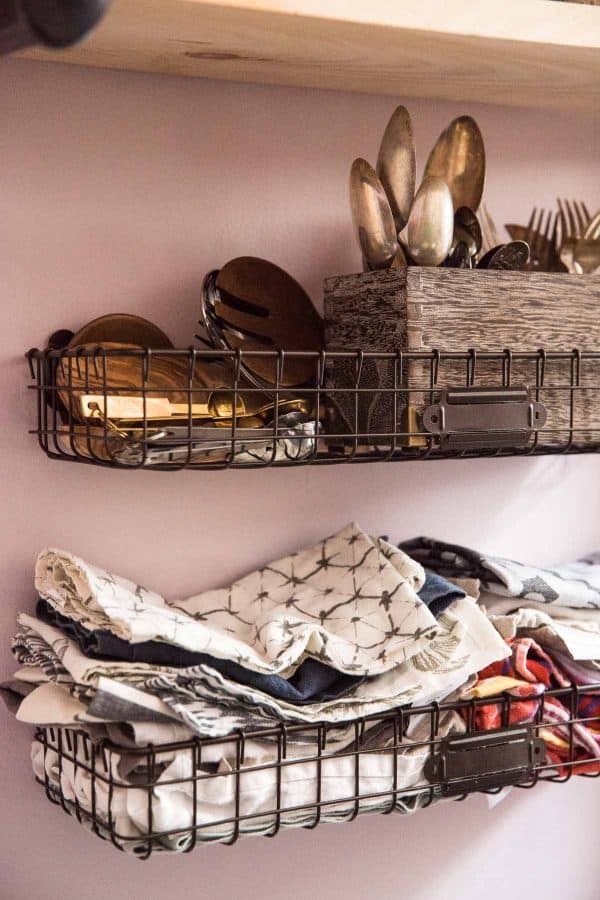 To finish up the storage, the wire basket beauties came from Homegoods. $8 each, plus the pencil organizer for utensils. Everything out on display and easy to access. Maybe it's the organization or maybe its the having a dedicated area that makes this feel like things are getting a touch more professional.
Basil
Who is officially ready for winter to be over?? Maybe it's not cold where you are which is great for you, but I'm officially over this winter. Typically I embrace winter because I love the comfort food eats we get to enjoy, but it's March. I'm ready for spring flavors and fresh produce.
On the top of the flavor list right now is basil. Such a standard herb, but the basil we're getting in store right now is so pretty! Giant leaves, super fragrant and vibrantly green. What are your favorite things to make with basil?
Personally, cocktails and basil is always a win for me. Here are some things to make with basil.
Mustard Yellow
Don't ask me why. I don't look particularly good in mustard yellow, but it is everywhere and I am loving it. Here are mustard yellow things currently catching my eye.
These slip on TOMS are going right on the when I need new shoes list. And all these great (and affordable!) pieces from Old Navy.
How do you feel about this color? Ready to rock it. Let me know.
Plants
Oh boy. Here comes this year's challenge. My affinity for plants has recently come back to life and I'm really hoping somewhere I'll sprout a green thumb. Hell, I'll even take a green pinky.
But I'm starting small. Just a few succulents to replace the ones in Ella's room that died (oops - not off to a good start), an air plant for Shea and a big girl houseplant called a Bromeliad for Mom.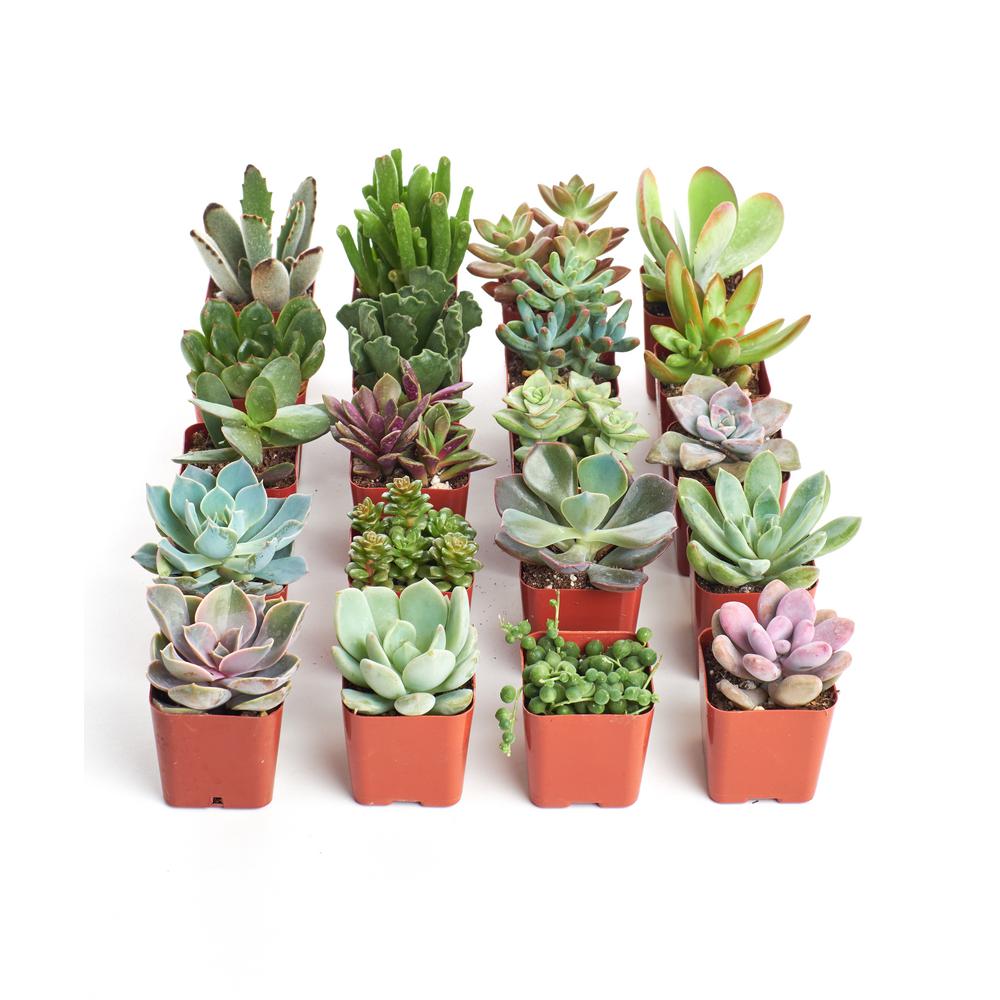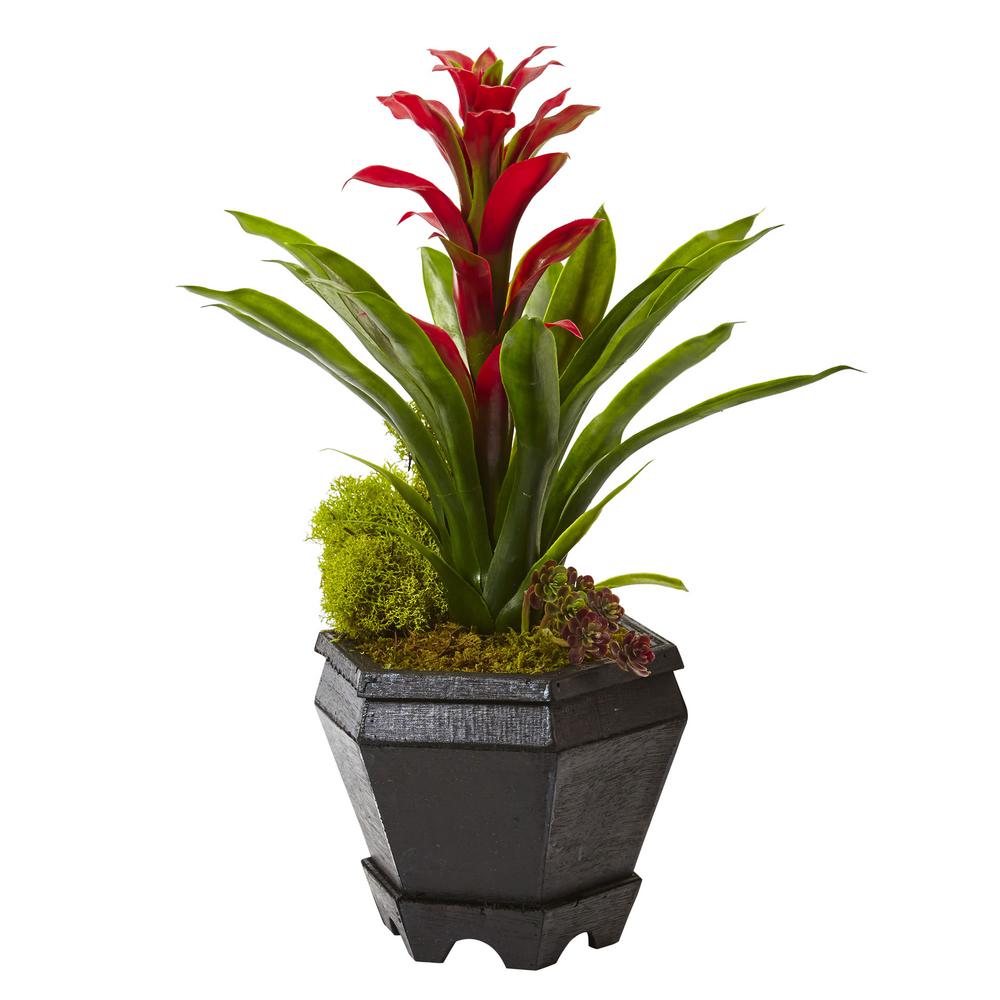 My hope is that teaching Shea to care for her plant will help me remember to water my own. Do you have tips? Favorite house plants? Tell me what I need to know!
In the meantime, have a fantastic weekend my friends!