Sunday. Oh, Sunday. Here were are. Hours away from facing Monday square in the face with a grumpy frown. While we're counting down the hours to face the work week, let's have a cup of coffee and catch up shall we? On the third edition of Coffee Catch Up I'm sharing some cool things that I've been enjoying lately and other random thoughts. I haven't been compensated for these products, I just dig them and want to share it with you.
Okay, coffee first. But then tea.
Crushing on Fall Teas
For the love of coffee, there is equally a love of tea. In my heart at least.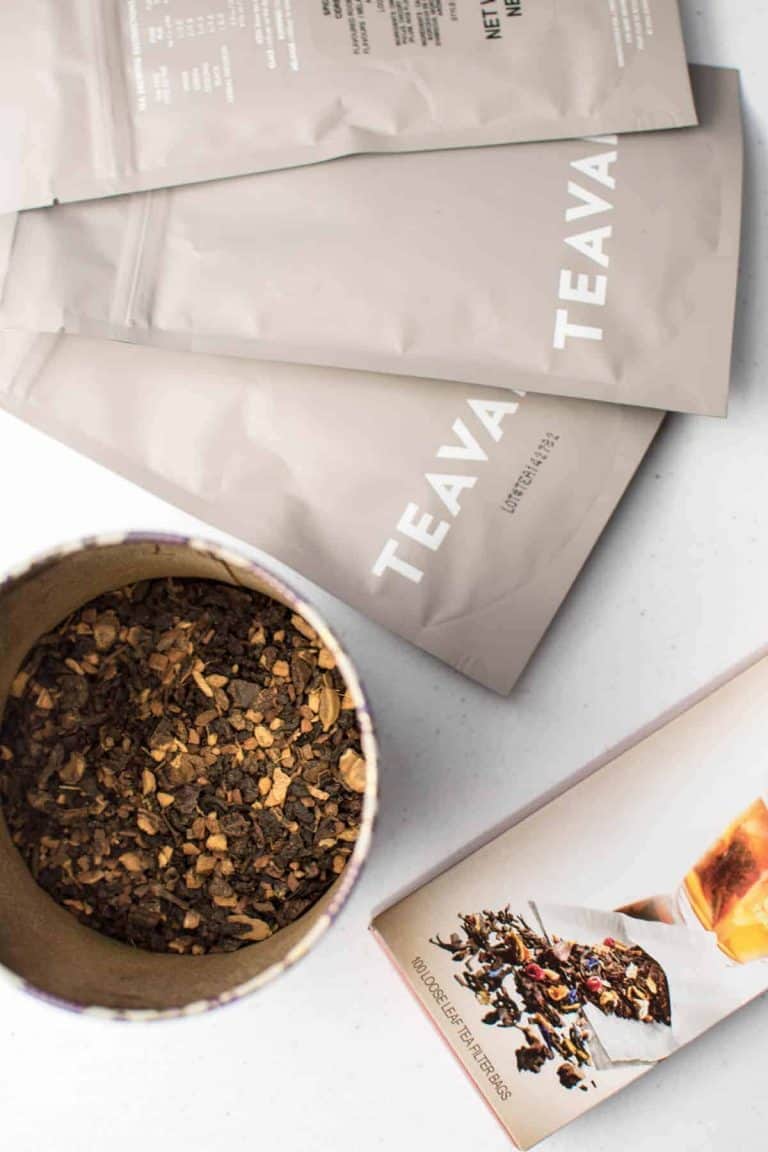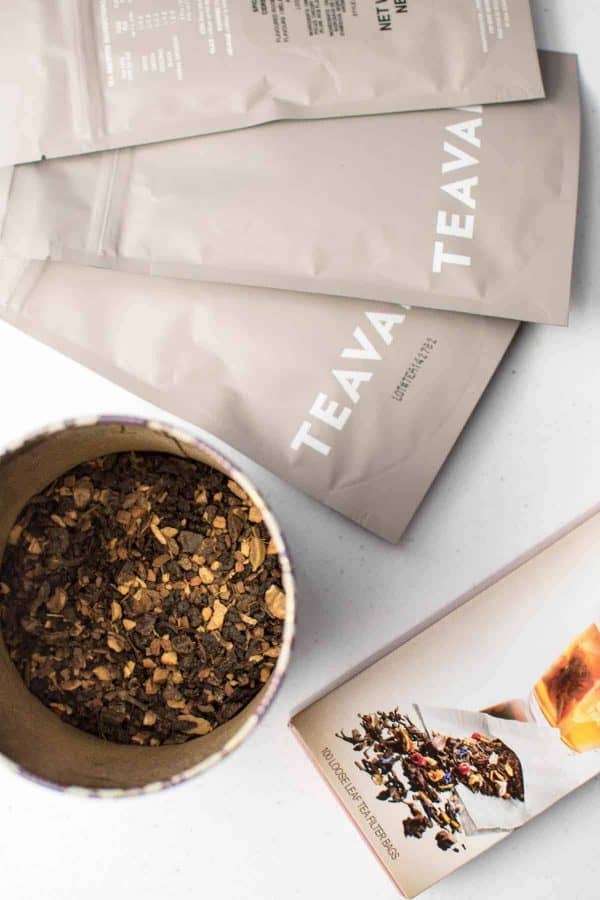 A warm cup of tea to hold in between your hands while inhaling the aromatics on a chilly day will help ease the cold ache in your bones. Sometimes you just need a warm beverage. Something without the harshness or caffeine of a cup of coffee or the sweetness of hot cocoa. Some truly fabulous teas that are totally crush worthy this fall:
Spiced Apple Cider

Maharaja Chai Oolong

Pumpkin Spice Brûlée

Tiramisu (this is a black tea and has a bit of caffeine)
All of these teas are available at Teavana (and most of them are on sale!)
Warby Parker
There are three reasons you may see me wearing my glasses out and about.
It cloudy and there are no need for sunglasses.
I'm hungover.
The workout was never going to happen.
I've been rocking contacts since high school, and while I don't hate they way glasses look, they've just never been a preference. Therefore I usually keep the same style for years and years, because a. glasses are expensive and b. the whole experience is a PIA.
My most recent pair of specs baring new mom struggles - scratches, bends and general wear and tear. A new Rx in hand and computer at the ready, I gave Warby Parker a shot.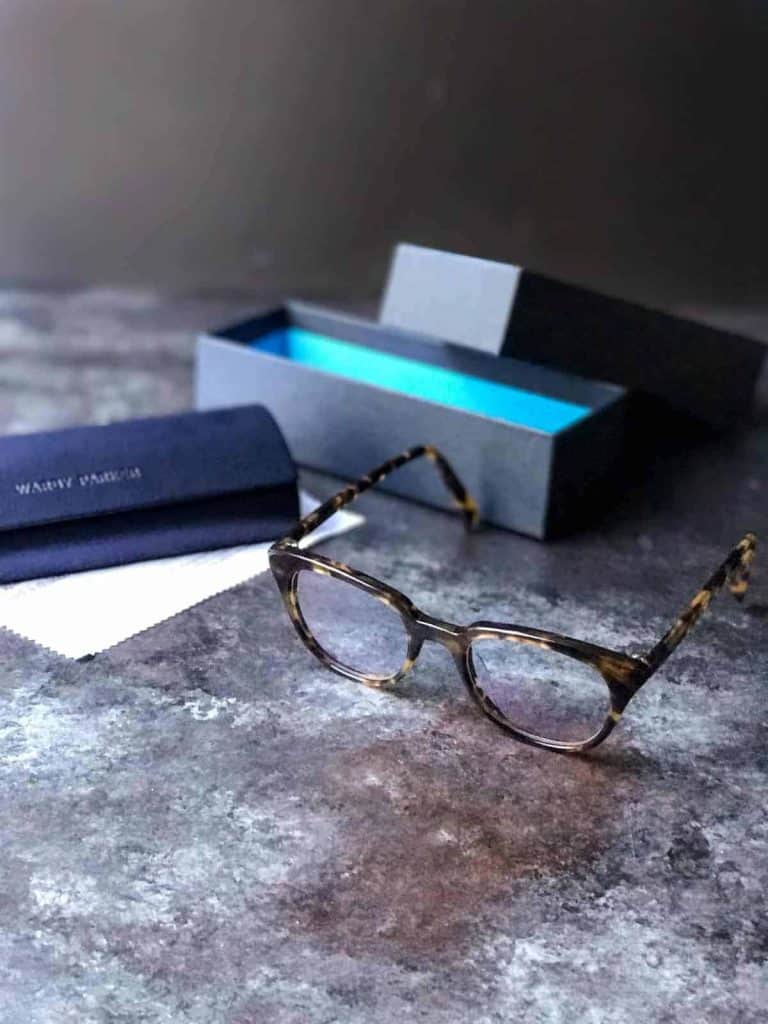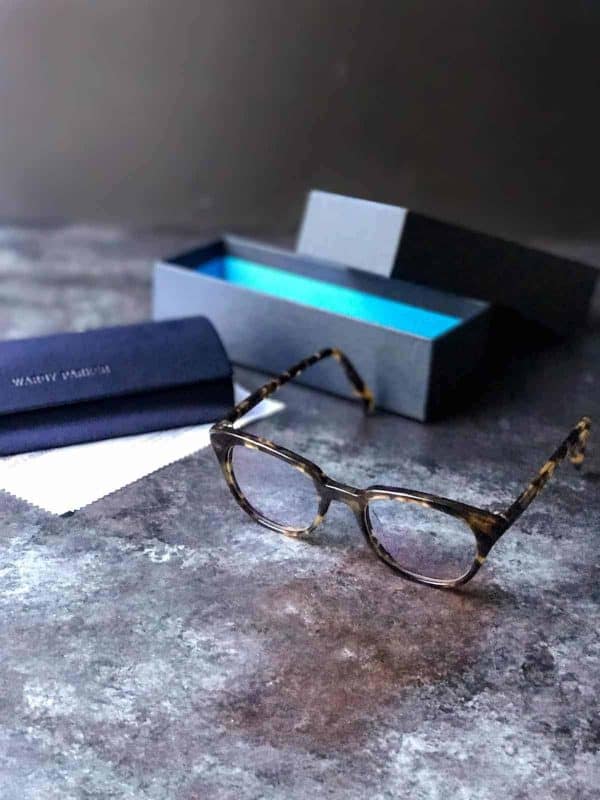 After selecting five styles, they were shipped to my address to try on in my own time. After receiving reviews from friends and family, I selected a style, modified my profile on WarbyParker.com, paid and my new glasses were in the mail. The best part? The cost of these frames and lenses were covered by eye insurance so once my claim is processed - free glasses!
Overall, a win for convenience and cost.
The Fires in Northern California
Of all the terrible things going on lately, this has really been weighing on my heart. Perhaps it's my love of wine that's influencing my emotions. I'm not sure, but the wild fires in Napa and Sonoma have been on my mind.
In this world of food blogging I've made some really fantastic friendships. Erika over at Erika's Gluten Free Kitchen is no exception. Her recipes are geared toward gluten free and low FODMAP and are delicious. But beyond that she's also a California resident with family recently evacuated from the fires. Her most recent post touches on ways to help and what they're going through so I encourage you to check it out if your heart is feeling heavy like mine. You can read her post here.
Shortly after my diagnosis with Frank, we picked up and took a weeks trip out to wine country because when they tell you you have a brain tumor the size of a juice box, benign or not, you just want to get a way for a hot minute. This trip was incredibly eye opening for me. It was eye opening to see how severe the drought in California really is and while I'm a firm believer that we need to take care of our planet this was first hand evidence.
Beyond that, we met amazing people in the industry. As passionate as Henry and I are about restaurants, these folks are about their grapes and soil and all the love and work that goes into making wine. We joined the wine club of one of the smaller wineries. This past week they sent us an update email of how things are going over there. All nighters pulling equipment from all over the property to save their livelihood from the fires that were just yards away were just small stories in comparison to the amount of family, friends, and employees who have lost everything they own. It's hard to imagine being in such a situation and I'm sending them all the good vibes I positively can.
Beyond good vibes, I'm planning to send them my tourism too. My bones (and palette) are anxious to get back to wine country to visit. If you're in a position to travel in the coming months, I highly recommend making wine country a pin point on your travel map.
Apple Picking at Honey Pot Hill Orchards
My last post was a recap of our stereotypical fall tradition of apple picking. You can read about it here. Flannel and all. We just really love the orchard because there's a lot to do for the kids and the apples are good. But in all honesty, we're going for the doughnuts.
While many delicious things happened from that adventure, the biggest hit was the Caramel Apple Cider Cupcakes. I still had leftover caramel from the Soft + Chewy Salted Caramel Cookies, so why the heck not make a cupcake that mimics a caramel apple? I know you're with me, that's why I like you.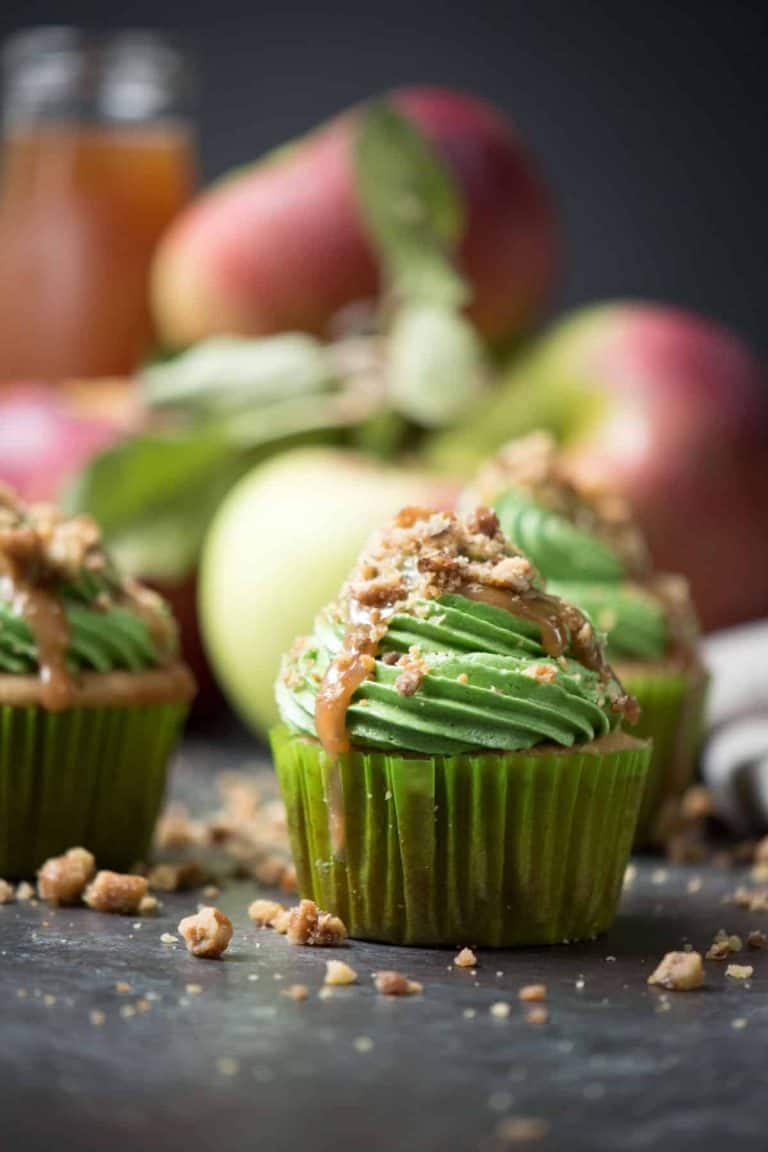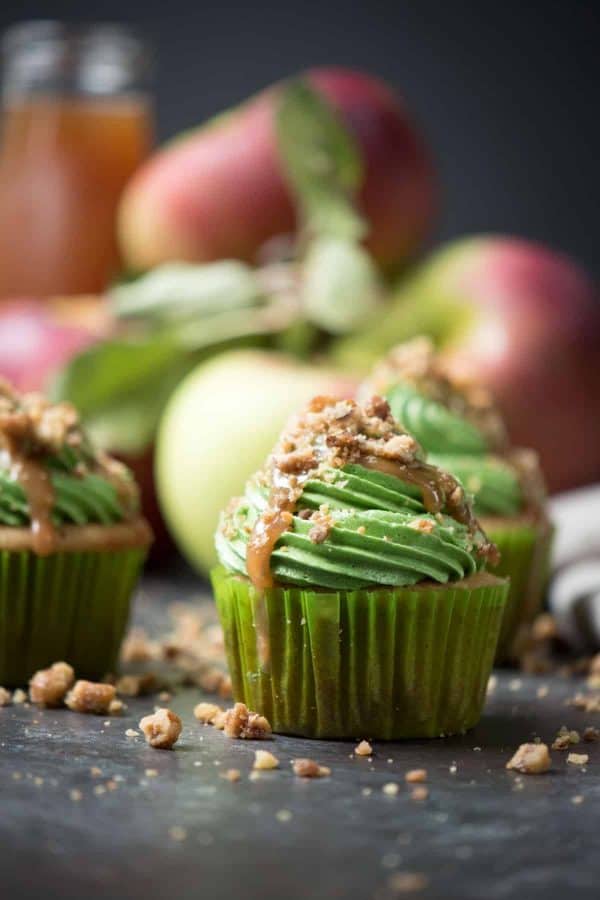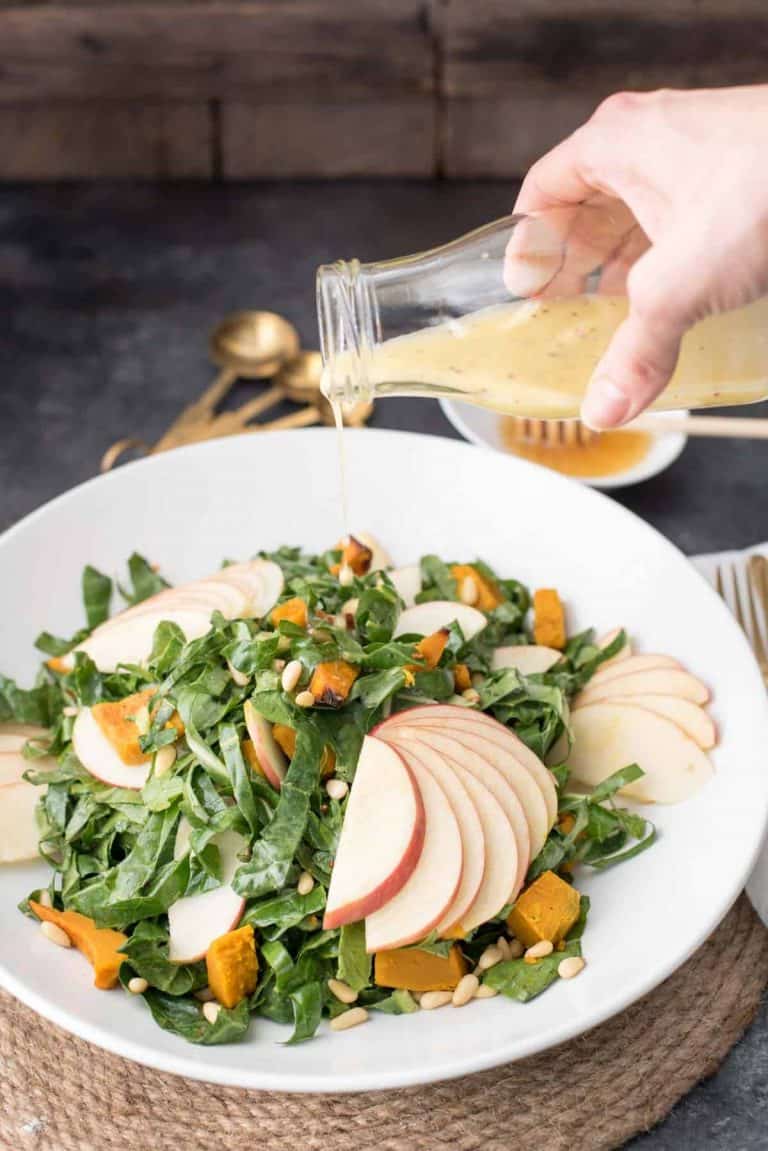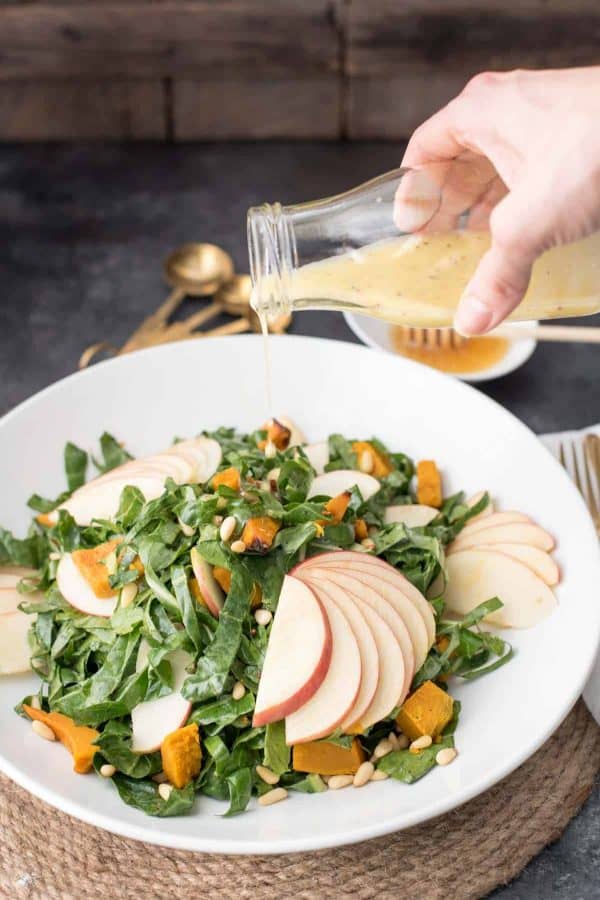 Oh! And also this Fall Honeycrisp Collard Green Salad happened recently. I can't really remember if it was from the orchard apples or store apples, but it was super yummy and made me feel loads better about consuming waaaay too many cookies.
Homemade Apple Sauce
In edition to all the deliciousness above, there was some serious crock pot cooking on Saturday filling the house with smells of apple and cinnamon. Crock pot apple sauce is ???? and ridiculously easy. It's naturally sweet and the hardest part is just peeling all those dang apples. The result of a 6 hour low cook is a mostly smooth apple sauce with some chunky pieces - because that's my fave - laced with fresh cinnamon and just a touch of honey for sweetness.
We had pumpkin carving plans that evening so unfortunately photos and a blog post won't come of that yet, but here is a quick recipe I threw together.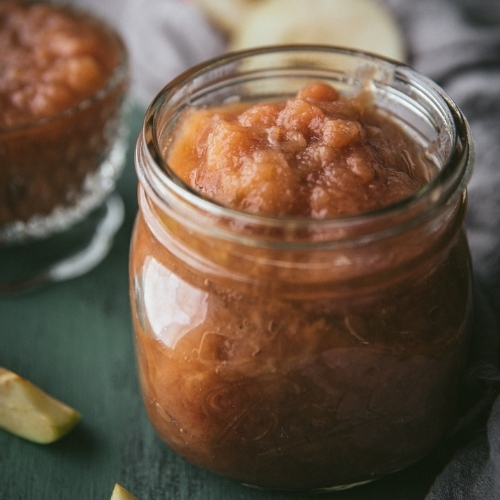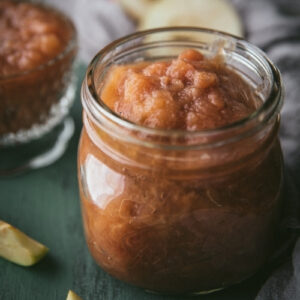 Easy Crockpot Applesauce
Homemade applesauce in the crockpot is an easy and effortless way to transform leftover apples into a delicious, mostly naturally sweetened, sauce to add to proteins, baked goods, or to serve on its own.
Print
Pin
Rate
Ingredients
16

medium sized apples

(about 12 cups peeled and diced)

¾

cup

water

¼

teaspoon

salt

¼

cup

raw honey

2

teaspoon

lemon juice

½

teaspoon

pure vanilla extract

2

sticks cinnamon
Instructions
Peel and slice the apples. The slices don't have to be perfect since they will cook down. For a rustic texture cut some bigger slices and some smaller slices. For a uniform texture, dice the apples.

Combine the apples, water, salt, honey, lemon juice, and vanilla in the crock pot. Give the apples a little stir. Add cinnamon sticks.

Cook on low for 6 hours. Stir half way through and again towards the end. Continue to stir with a rubber spatula until the apple sauce reaches your desired texture.

Remove the cinnamon sticks, stir to break down any large pieces of apple that are left, and transfer to an air tight storage container. Alternatively you can blend the cooked applesauce with a hand blender for a fine, uniform texture.
Notes
I prefer to use McIntosh or Macoun to make applesauce. The texture is softer and the taste a touch tart but with plenty of natural sweetness.
For a vegan version of this recipe, substitute maple syrup or brown sugar for the honey.
Store in air-tight containers for up to 2 weeks in the fridge or follow proper canning procedures to keep it shelf-stable until use.
You can make this without stirring halfway (think overnight or while you're away at work), you'll just need to stir it a little more once the cooking period is done.
Nutrition
Calories:
449
kcal
|
Carbohydrates:
120
g
|
Protein:
2
g
|
Fat:
1
g
|
Saturated Fat:
1
g
|
Polyunsaturated Fat:
1
g
|
Monounsaturated Fat:
1
g
|
Sodium:
156
mg
|
Potassium:
801
mg
|
Fiber:
18
g
|
Sugar:
93
g
|
Vitamin A:
398
IU
|
Vitamin C:
35
mg
|
Calcium:
64
mg
|
Iron:
1
mg