A boozy twist on the official drink of Rhode Island! Coffee Milk Martinis are a twist on the classic espresso martini but a little creamier and a touch sweet with Autocrat coffee syrup.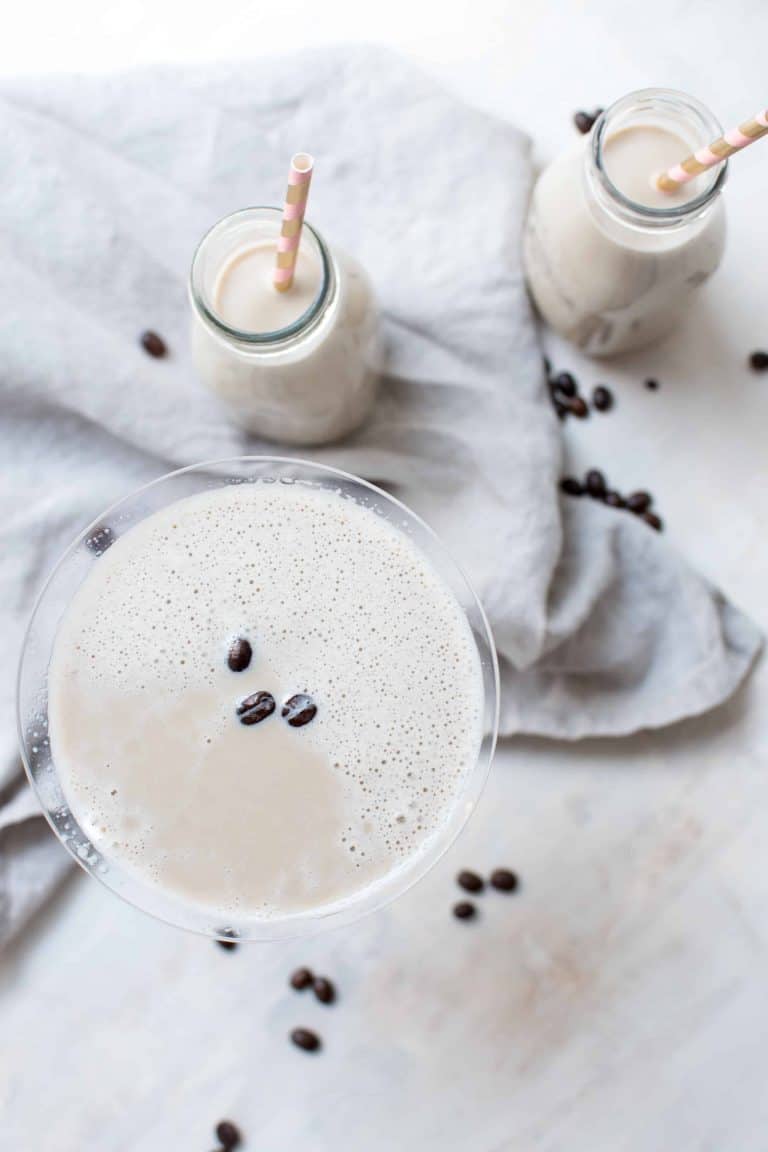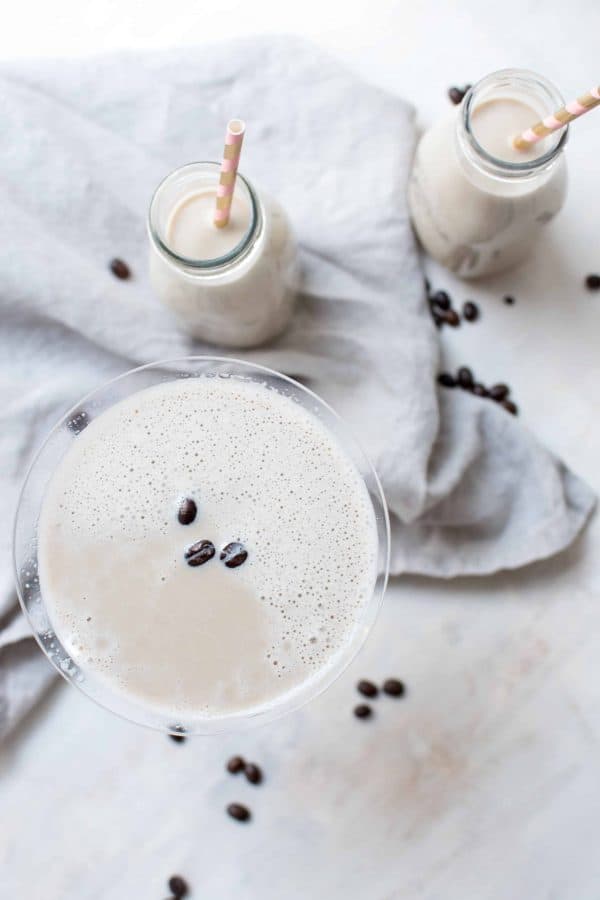 Sometimes you need more than a cold class of milk vodka. Sometimes you want a sweet cocktail. Call off the search party, here's your new drink.
The Coffee Milk Martini.
Deliciously creamy, with subtle sweet coffee flavor. Like a White Russian, but for Rhode Islanders.
While I'm not technically a Rhode Islander, my memories growing up are laced with the sandy public beaches of Narragansett. Late night pancakes at Coffee n Cream after school dances. And of course, rice grain necklaces sold at the yearly Autumnfest.
When you live on the border, you live the Rhode Island life. A life that's not complete without Autocrat Coffee Milk.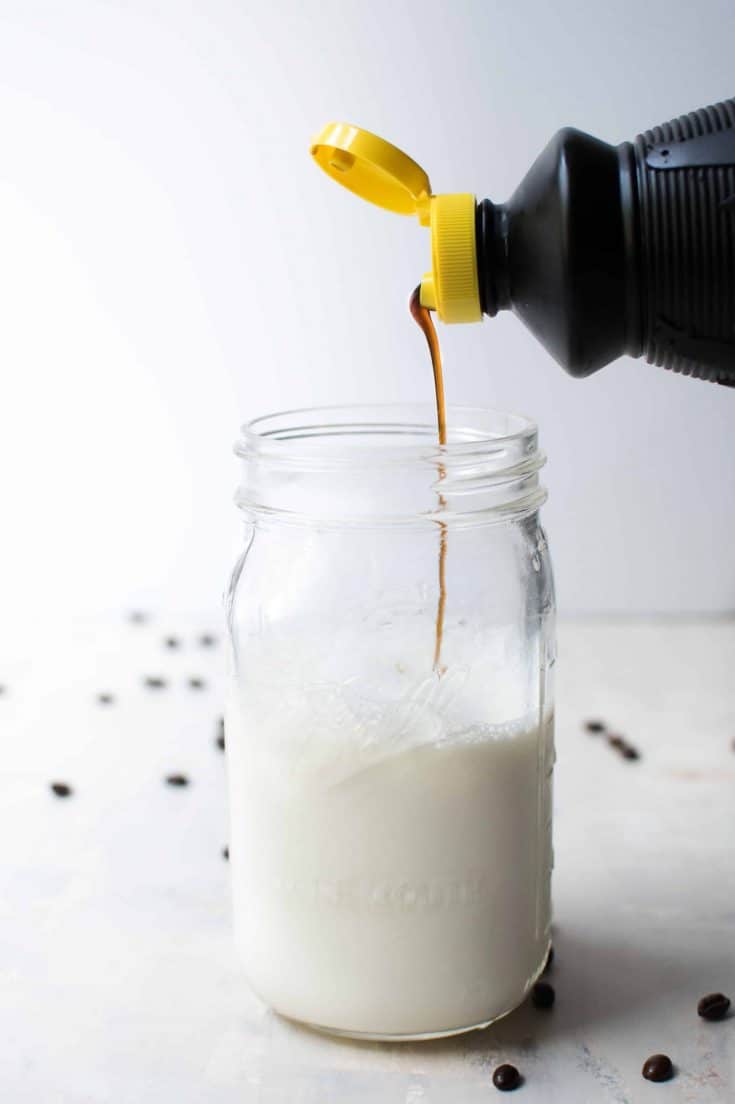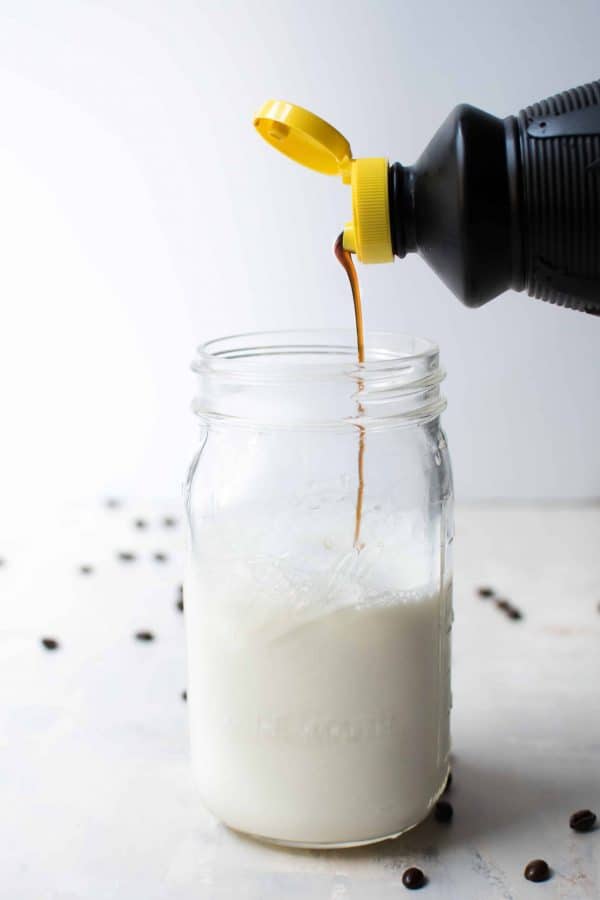 It even says it on the bottle - the official state drink of Rhode Island. Hey coffee milk, it's time to grow up. Welcome to the 21+ Club Coffee Milk Martini.
New England Pride
New Englanders, we have a lot pride. That we do. Our beaches. The fall foliage. Our sport teams. And most definitely, New England food classics.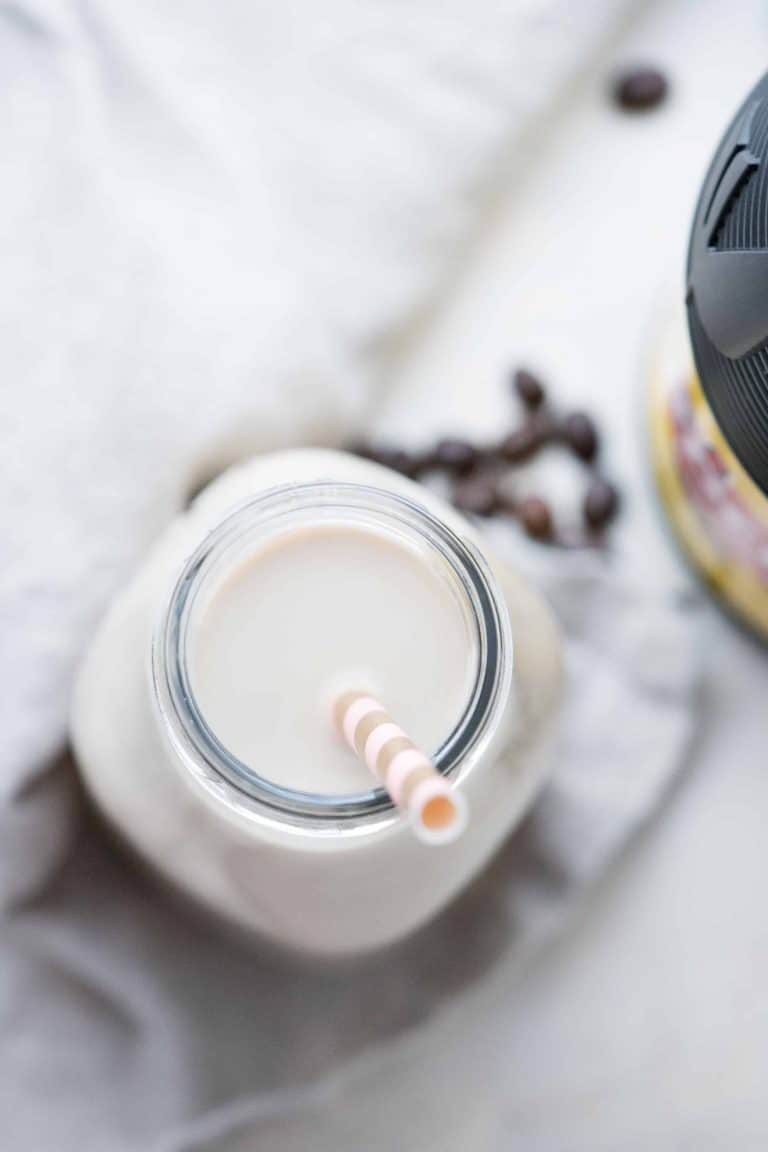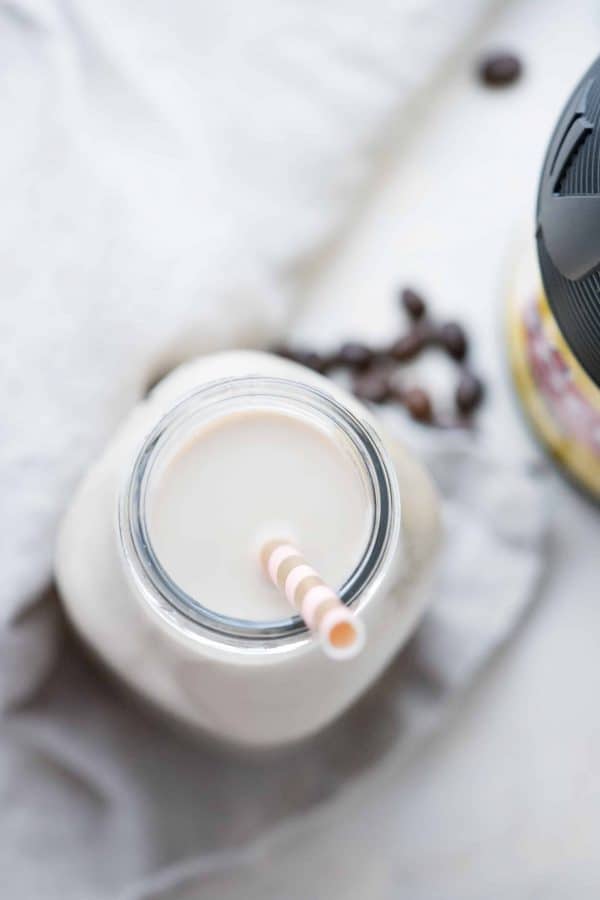 Like these Fluffernutter Cupcakes filled with the marshmallow creme 'Fluff' first invested in Somerville, MA. [Yep, I live where Fluff was invented!] And we all love the Teddie's peanut butter for their simple recipe of roasted peanuts, salt and oil.
New England Chowder - the white, not the red - is a summertime staple round these parts, but if you really want to niche down.
Really want to embrace a food classic? You buy yourself some Autocrat coffee syrup and milk, and you make yourself some coffee milk.
While you're crafting this brew flavored beverage, we might as well whip up a snack or two to nibble along side. Things currently on my drool list are these Peanut Butter Honey Dark Chocolate Truffles from Charity at Vintage Kitty. Or maybe this Salted Caramel Pretzel Cake for a little salty with sweet action.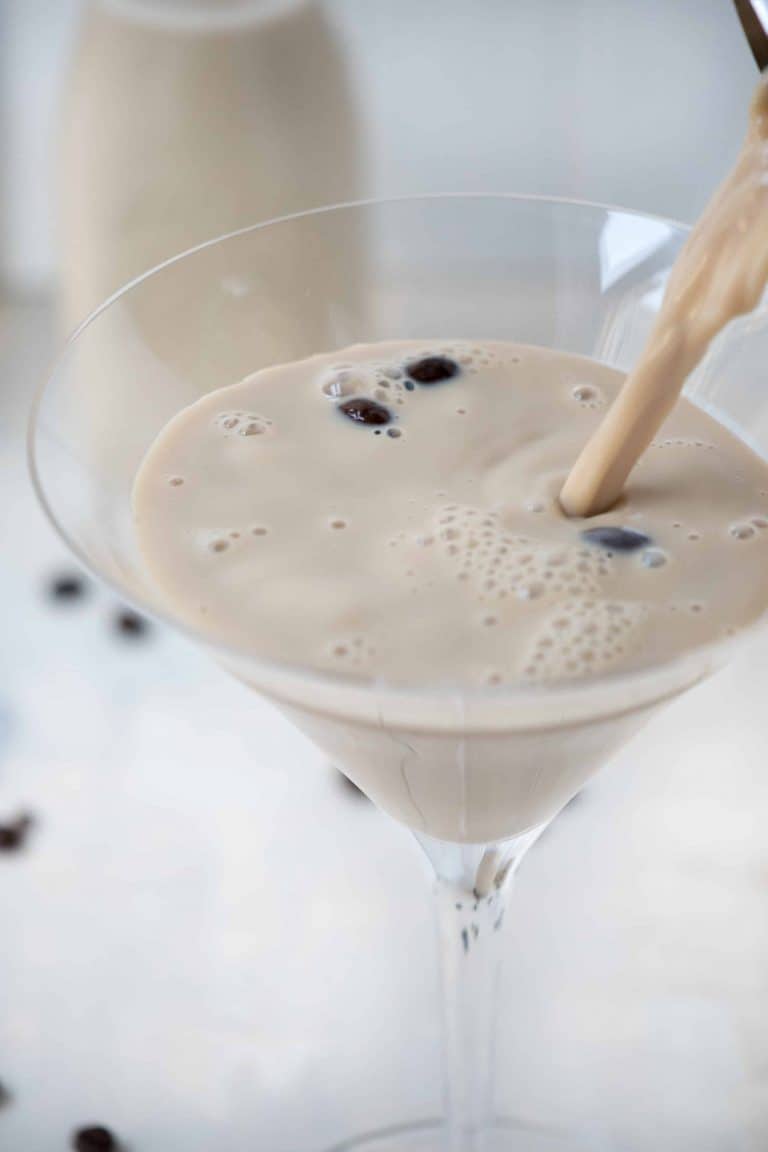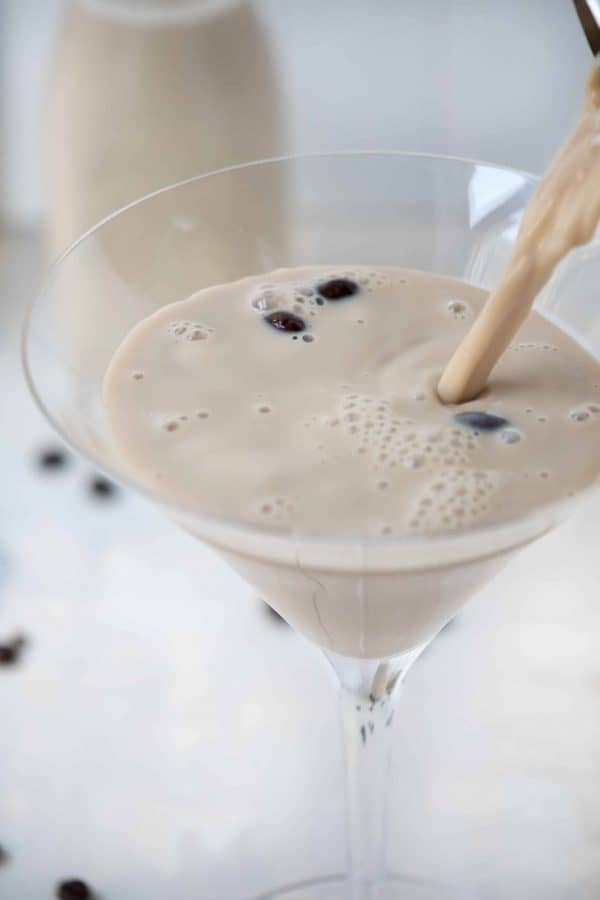 Stacked with snacks, let's quench our thirst. Call the milk man because we're making Coffee Milk Martinis. Making Henry's Coffee Milk Martini, that is.
Henry's Coffee Milk Martini
The application is truly, very easy. Especially when your husband puts together the first draft of this recipe. Here's how it went down.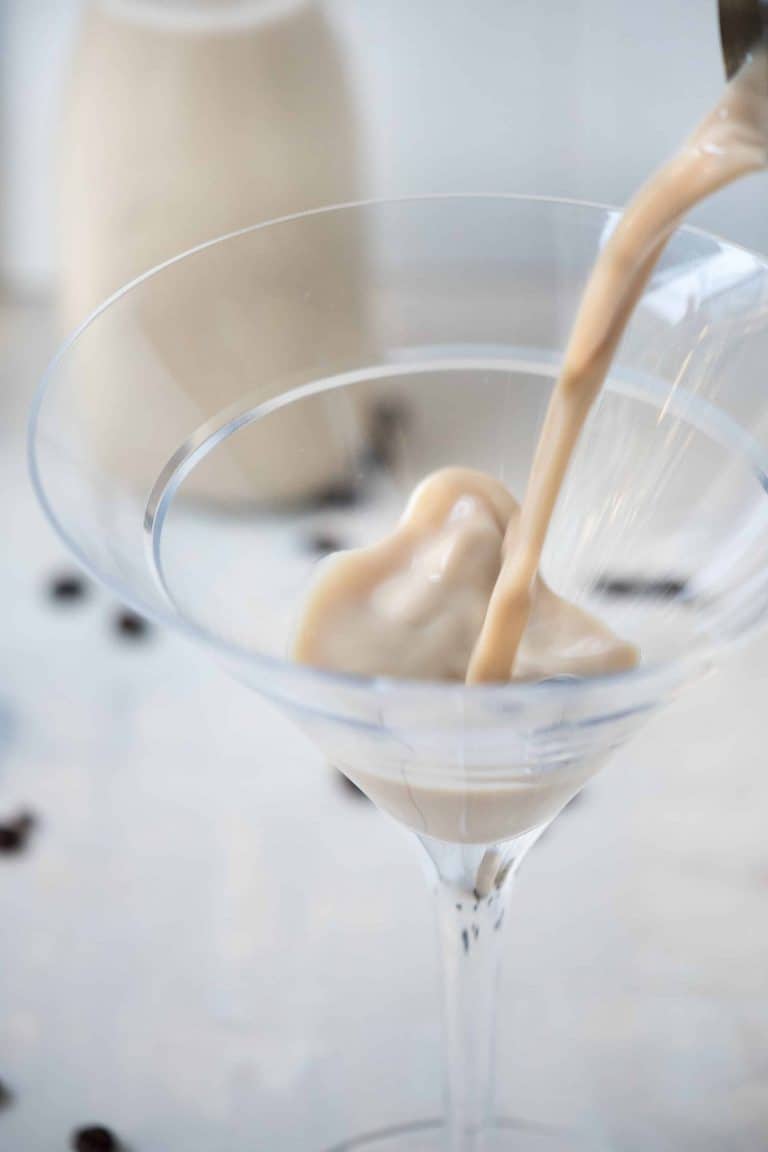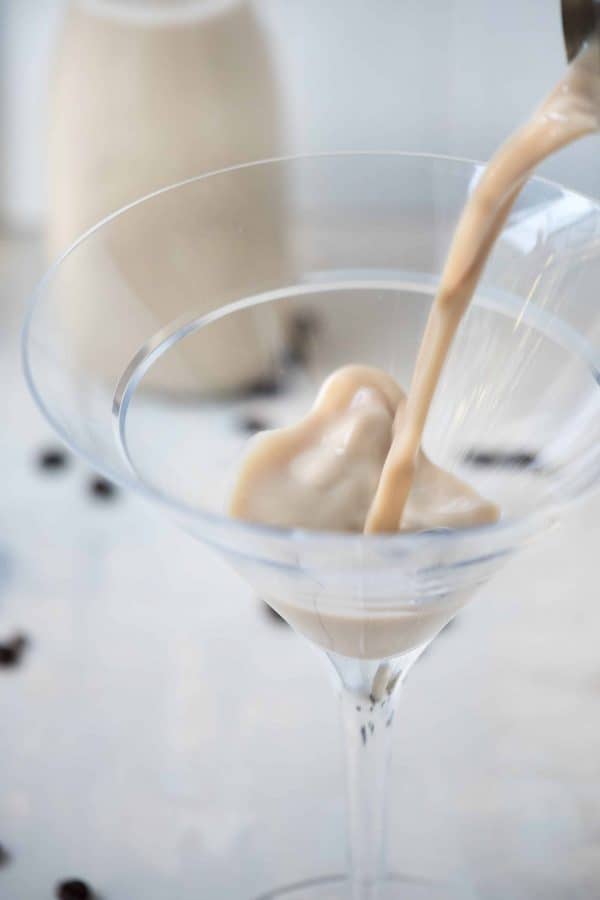 We went grocery shopping back near my hometown, where they [naturally] have Autocrat Coffee Syrup on the shelf. No brainer there - put that baby in the cart.
Arriving home, I whipped up some Pumpkin Spice Latte Martinis for a reshoot and Henry went to work experimenting with the coffee milk. Could Coffee Milk Martinis be the new Espresso Martini? Yes, yes they can.
What happened next was something like this....
Wife tastes Coffee Milk Martini.
Wife is very pleased. Proceeds to drink martini.
Wife says, "I'm putting this on my blog." And walks away.
So here you have it. Henry's Coffee Milk Martini.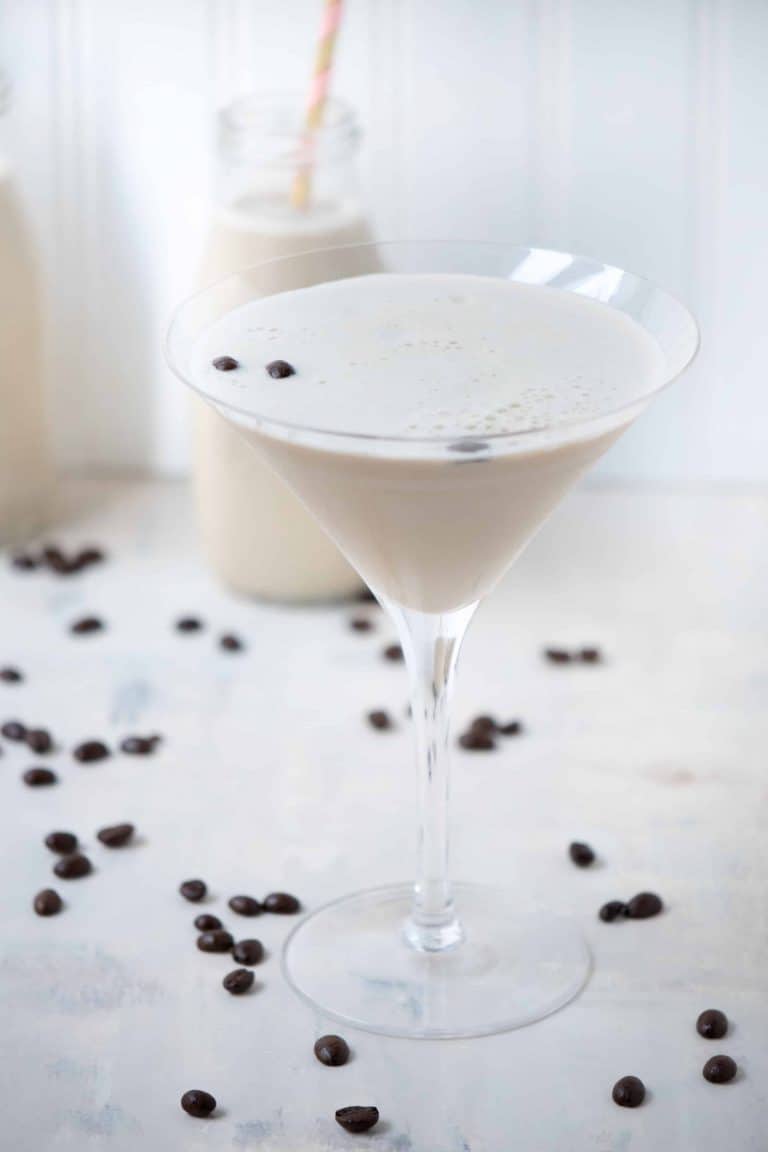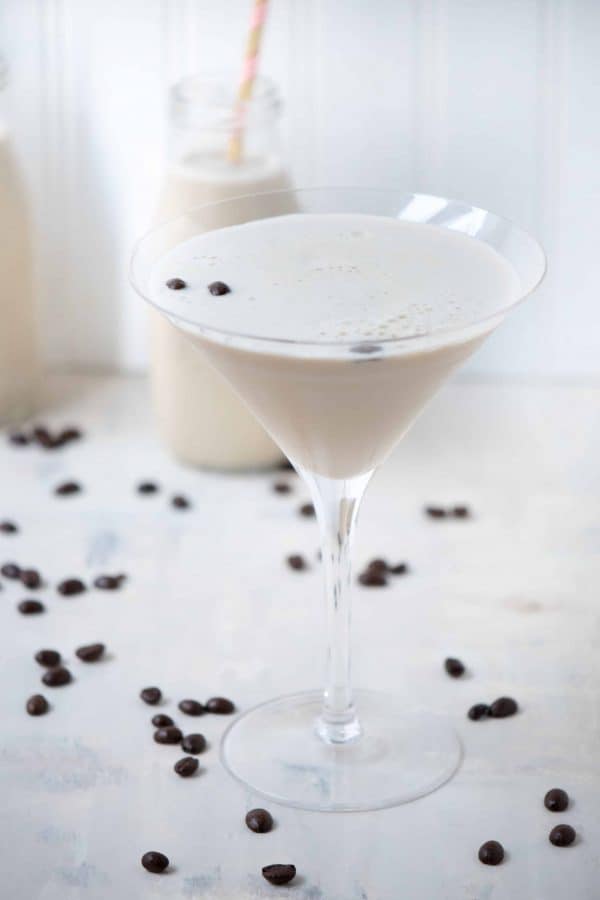 Put all your ingredients in a shaker, add ice, shake until chilled, frothy, and beautiful. The vodka can be flavored or straight up.
Don't forget the coffee bean garnish! Three beans, three meanings. Health, wealth, and happiness. You choose which bean is for which.
In the meantime, let's toast to coffee cocktails, the best little state, wonderful and patient bartending husbands, and Autocrat Coffee Syrup.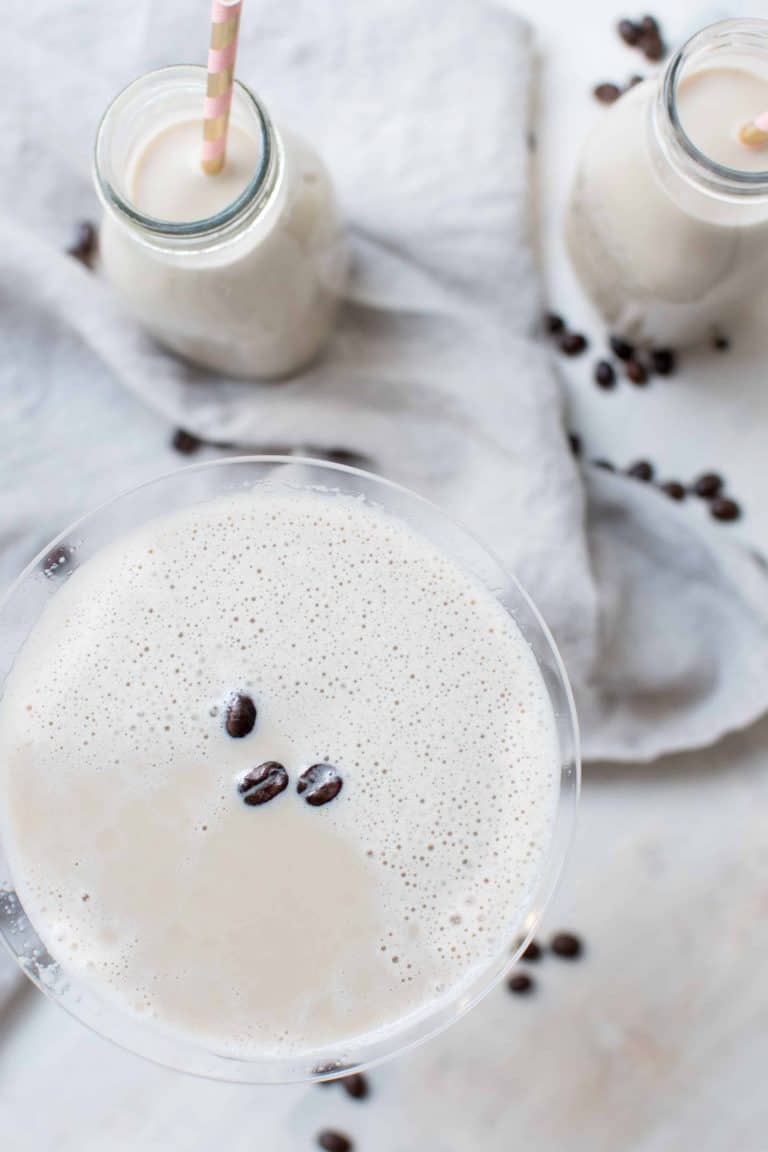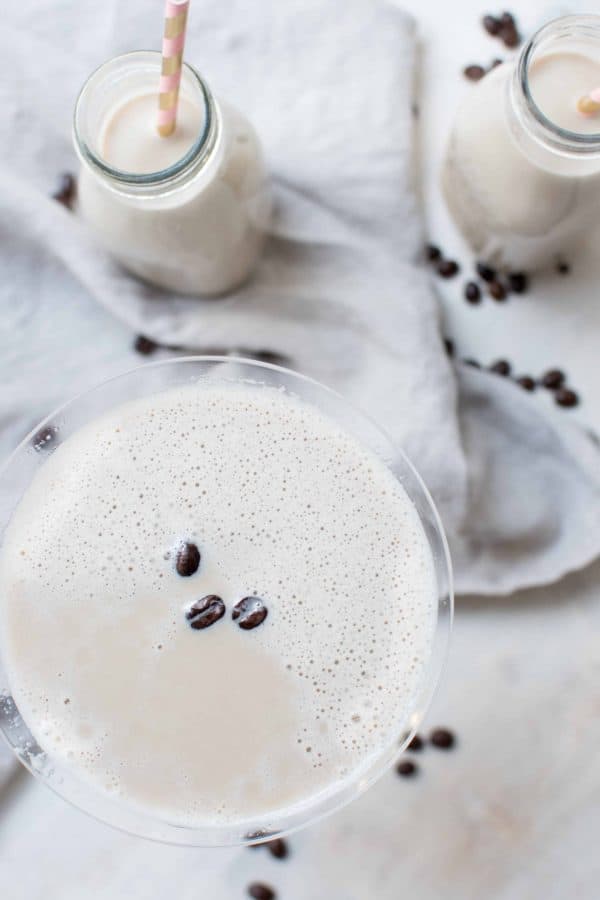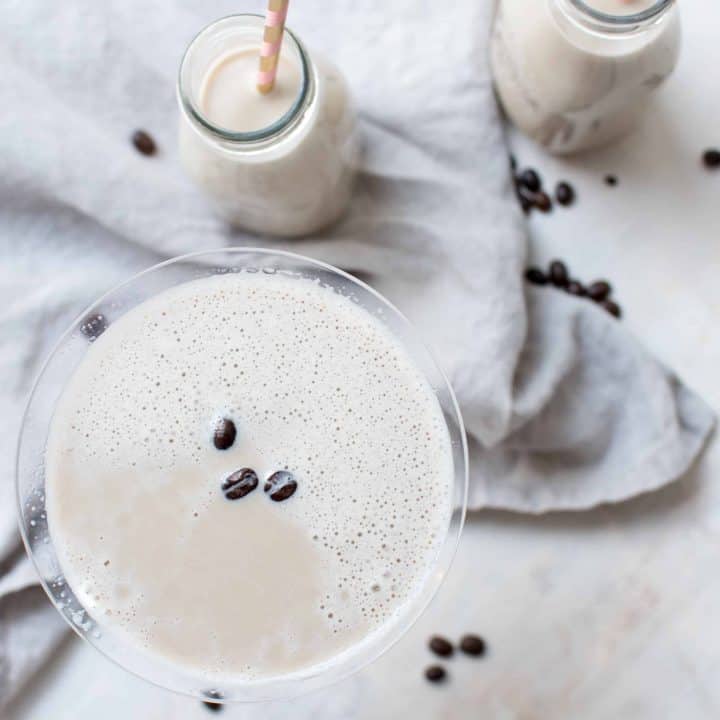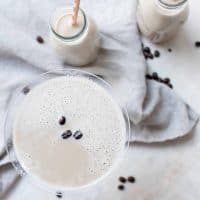 Henry's Coffee Milk Martini
Creamy and sweet with the perfect coffee flavor. Henry's Coffee Milk Martini is an easier twist on the classic espresso martini with autocrat coffee syrup.
Print
Pin
Rate
Ingredients
1 ½

ounces

Vodka

1 ½

ounces

Autocrat Coffee Syrup

1

ounce

Bailey's Irish Cream

3

ounces

Whole Milk
Instructions
Add ingredients, in order to a martini shaker.

Add ice and shake vigorously until milk is foamy and cocktail is well chilled.

Strain into a martini glass. Garnish with (3) coffee beans.
Nutrition
Calories:
357
kcal
|
Carbohydrates:
40
g
|
Protein:
4
g
|
Fat:
6
g
|
Saturated Fat:
4
g
|
Cholesterol:
9
mg
|
Sodium:
49
mg
|
Potassium:
125
mg
|
Sugar:
30
g
|
Vitamin A:
138
IU
|
Calcium:
99
mg
|
Iron:
1
mg