Happy Sunday morning friends! On this chilly New England morning in January, I raise my coffee cup to toast you. Whether you spent the weekend lounging in sweatpants watching netflix and football or went on a 10-mile hike or drank bloodies and brunched real hard - you did you, so cheers to that.
The weather in Boston has been preeettyy reasonable considering we're in the throws of January. Despite that it is still darn chilly. Chilly winter mornings = comfort food cravings. To curb those cravings, here is a quick Winter Soup Recipe Round Up! Take a quick peak at these before writing that shopping list for this week's meals.
White Bean & Parsnip Soup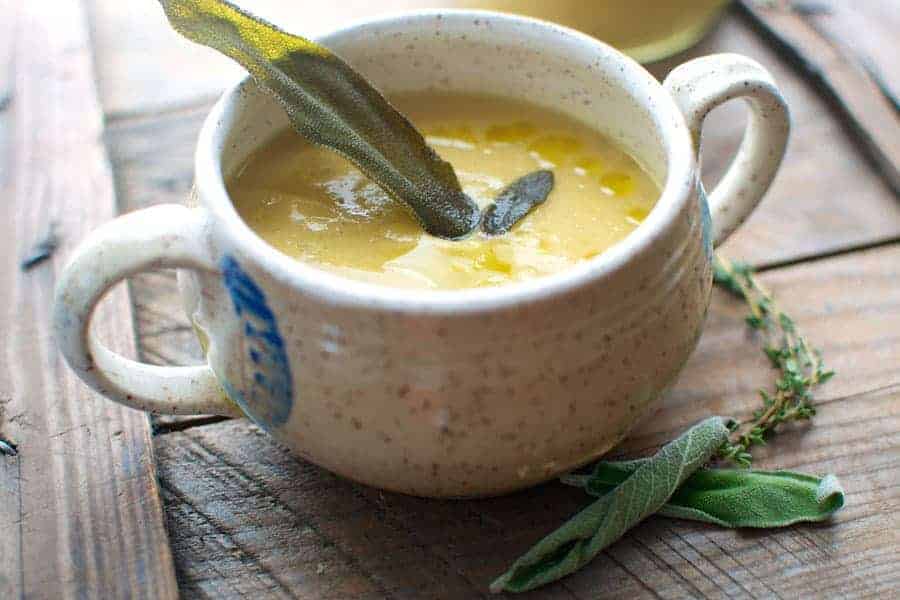 One of the first soups to appear on HungerThirstPlay, this soup is still a staple in our fridge. Smooth and creamy in texture. Pungent parsnip flavor with mellow undertones of roasted garlic. White beans bulk up the substance of this soup so you won't be mindlessly staring into the fridge 30 minutes later. Mmmm...all this talk I think this will be making a reappearance on my stovetop too.
Get the recipe: White Bean & Parsnip Soup
Butternut Squash Soup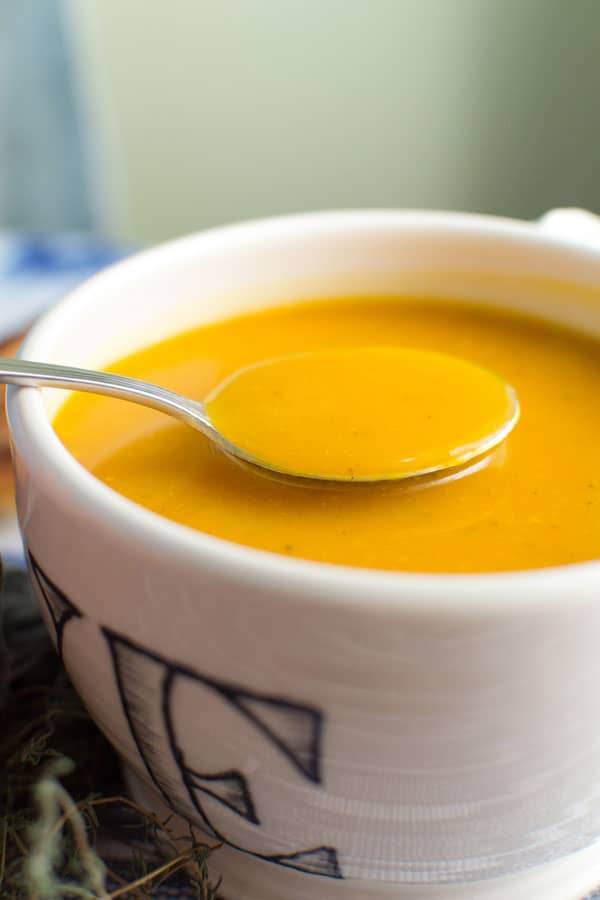 Seriously, this soup is like fall in a cup. Even though it's the middle of winter. Savory with a balance of salty pancetta, fresh herbs, and of course butternut squash. If you listen real good - like Horton Hears a Who style - you might actually hear your taste buds thanking you.
Recipe available here -> Butternut Squash Soup
Tuscan Kale, White Bean & Sausage Soup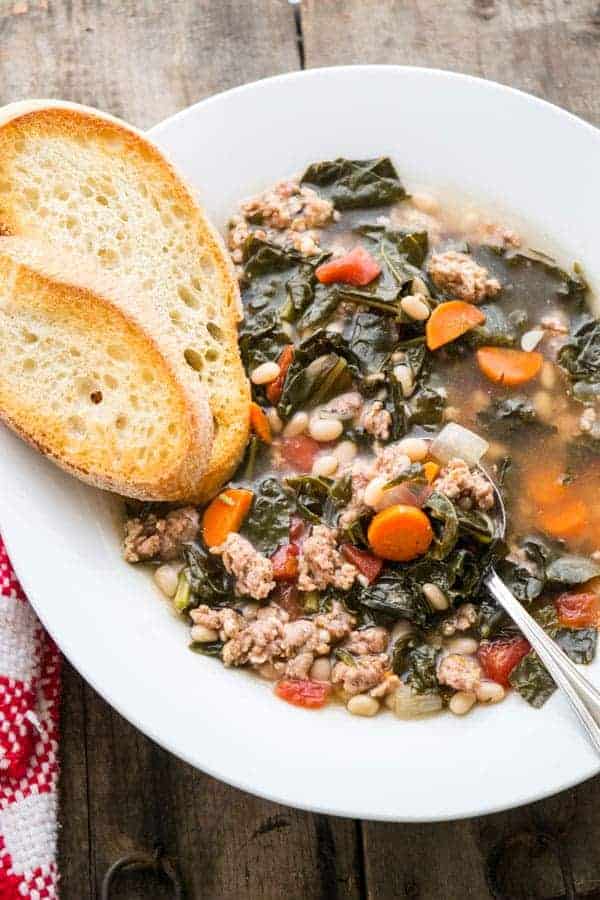 Hey! This guy looks familiar! One of the most recent additions to this little website, this soup brings so much to the table. Full of good-for-you ingredients, it's kind of like Minestrone's equally as good looking but maybe in just a little better shape cousin. Who doesn't like to imagine their food being real life things??? Sleep deprived thoughts aside, you'll find a lot to like in this bowl full of soul comforting food.
Give your taste buds a trip to Italy: Tuscan Kale, White Bean & Sausage Soup
Parsnip Cauliflower Bisque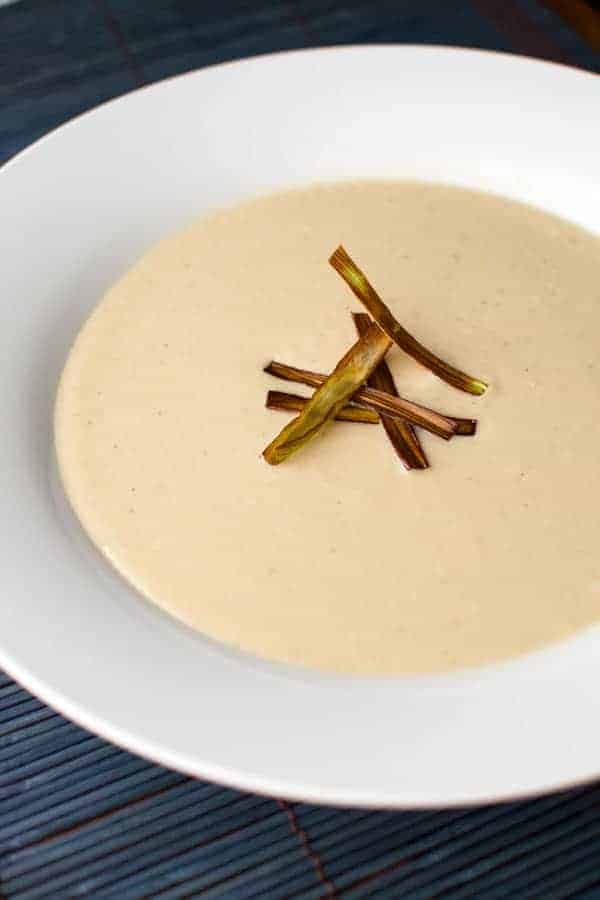 Cauliflower. The black sheep of the floret family. It took a while to warm up to cauliflower bus, but thank goodness I finally boarded because day-um - it's really good. I mean, maybe not like the broccoli covered in cheese whiz from my childhood good, but it's pretty close. At first approach, it's easy to be skeptical of cauliflower. It smells a little strange and it doesn't carry quite the natural sweetness of broccoli.
With a different approach though, cauliflower is OH SO yummy. Roasting will remove any traces of sulfur in this super healthy veggie. Combines with the root-vegetable spice of the parsnips and the ultra creamy (fat free) half and half....well let's just say that there are no participation trophies because everyone is a winner.
Bisque it up: Parsnip Cauliflower Bisque
If anything, one thing is for sure. Expect more soup deliciousness to come.
BUT.
Its probably time for me to shut it about how much I love soup. You guys get the picture.