Looking to keep those kids occupied this summer? A place with healthy snacks, activities, somewhere they can run around, that's all we really want right? Answer: put those kids to work and pick your own fruit!
We recently discovered Tougas Family Farm in Northborough, MA at the recommendation of a friend and we are loving it!
Truth: we are spoiled. When it comes to places to Pick Your Own, the options in New England are pretty vast. We love our friend Emily's farm in Westborough - Harvey's Farm & Garden Center - for blueberry picking, their amazing CSA program, and super fun planting night events. Not to mention their amazing store for local artwork. For all things apple we trek out to Stow, MA at Honey Pot Hill Orchard.
While most do require a short drive outside the city, if you're willing to go the distance, Tougas Family Farm offers a ton of varieties of fruit!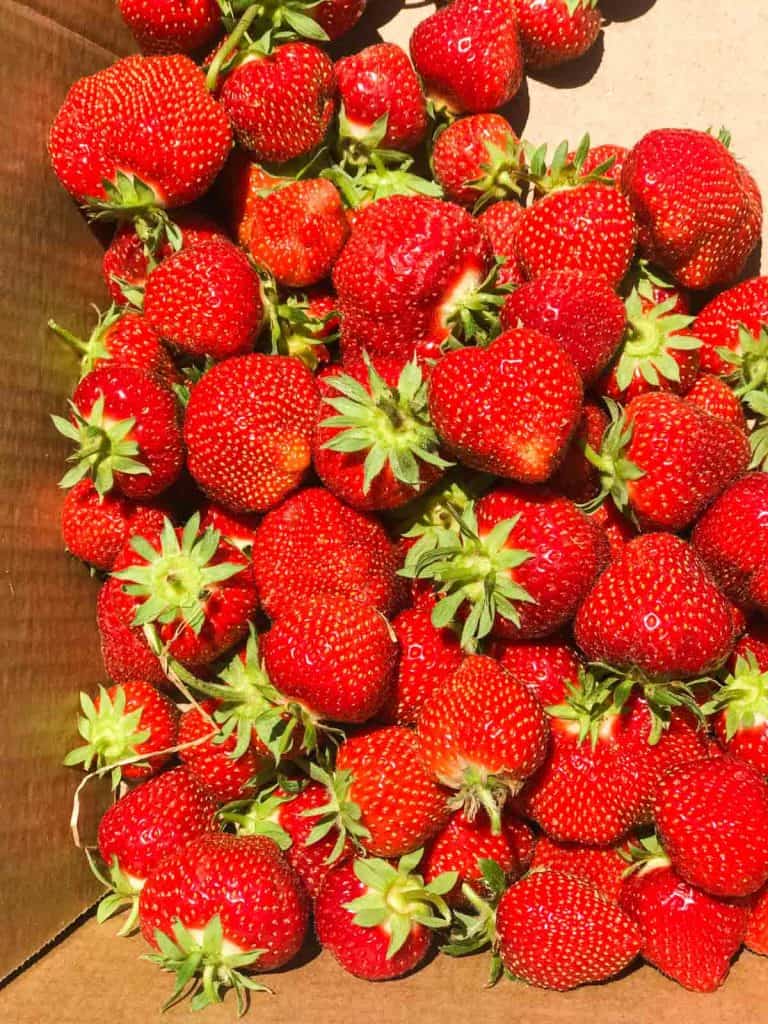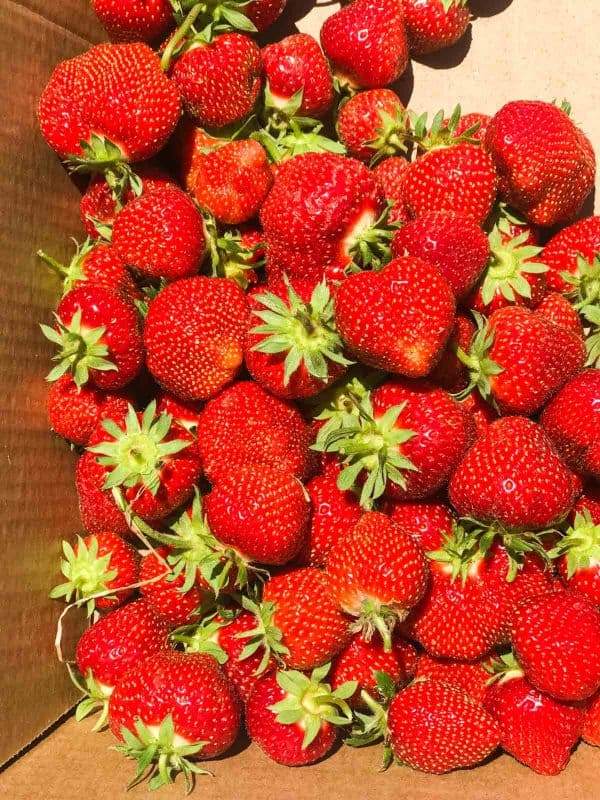 Pick Your Own at Tougas Family Farm
They literally have all the fruit. Strawberries, cherries, blueberries and the closer to fall fruits like peaches and apples. Here's why we love them:
Well organized - lots of direction from staff members about how to pick, where to pick and how to store your fruit
Frequently updated social media with picking conditions
Playground, swing, and lots of kid fun
Animals - goats, llamas and sheep, oh my!
Snacks - the store has fresh picked fruit, jams, cider, apple butter, local business baked goods, and picnic tables to consume all your spoils.
And then of course there's nap time in the car on the ride home. But that might just be a reason for me to love them.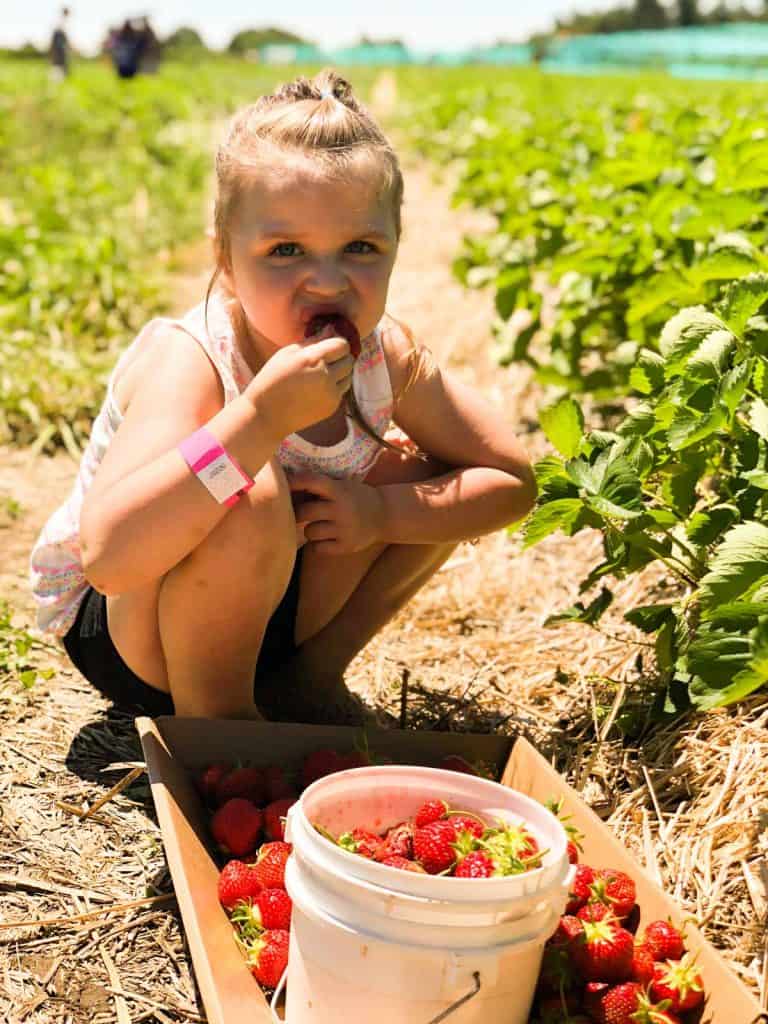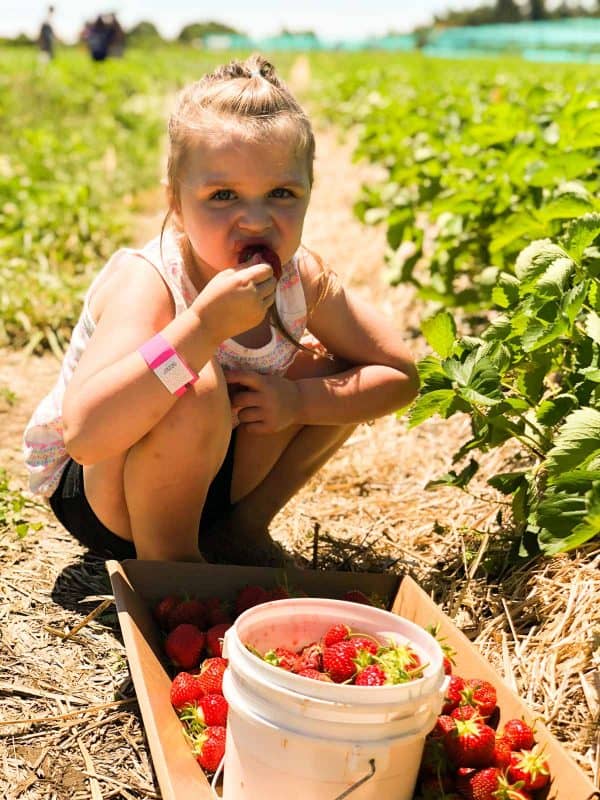 Picking availability and hours vary depending on the day and conditions of the weather and fruit so definitely check before you go. We like to pack a lunch, usually something on the cooler side to beat the hot summer weather. This Beach Dreaming Grilled Pineapple Kale Salad is one of my favorites and travels really well. Plus you can always add some of your fresh picked fruit!
Once you get home with your tasty treats try one of these recipes to use all that delicious fresh, local fruit!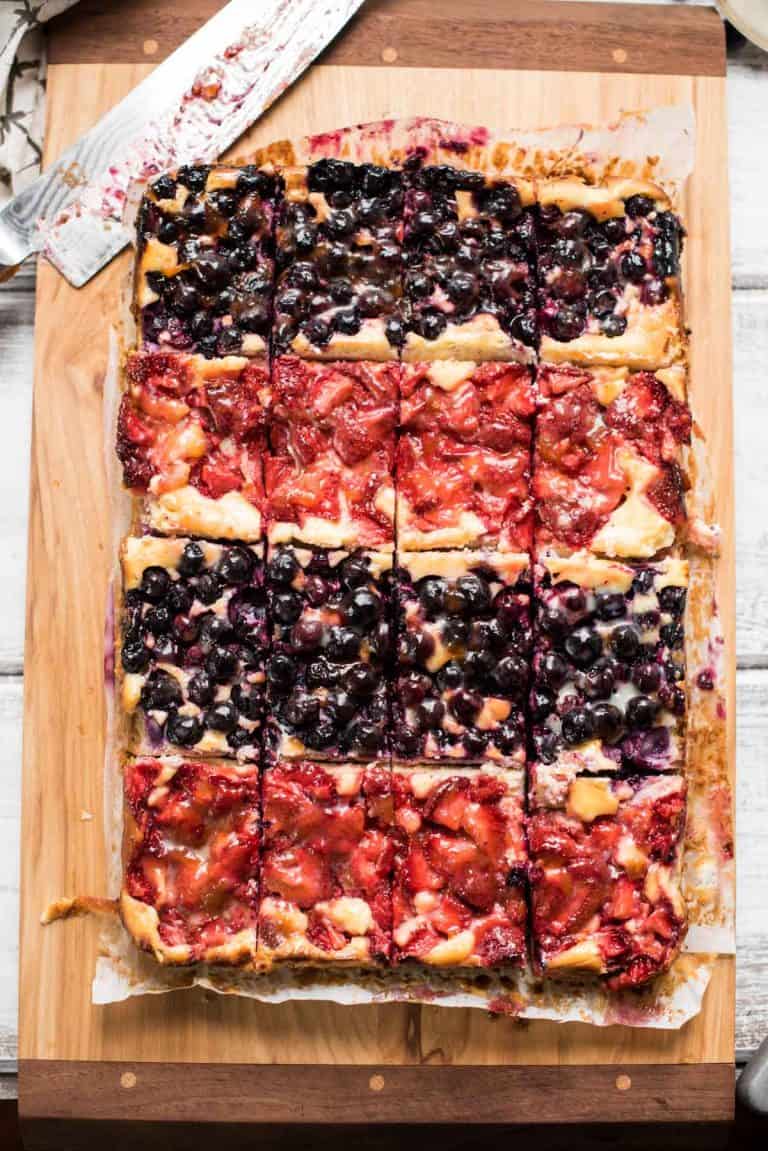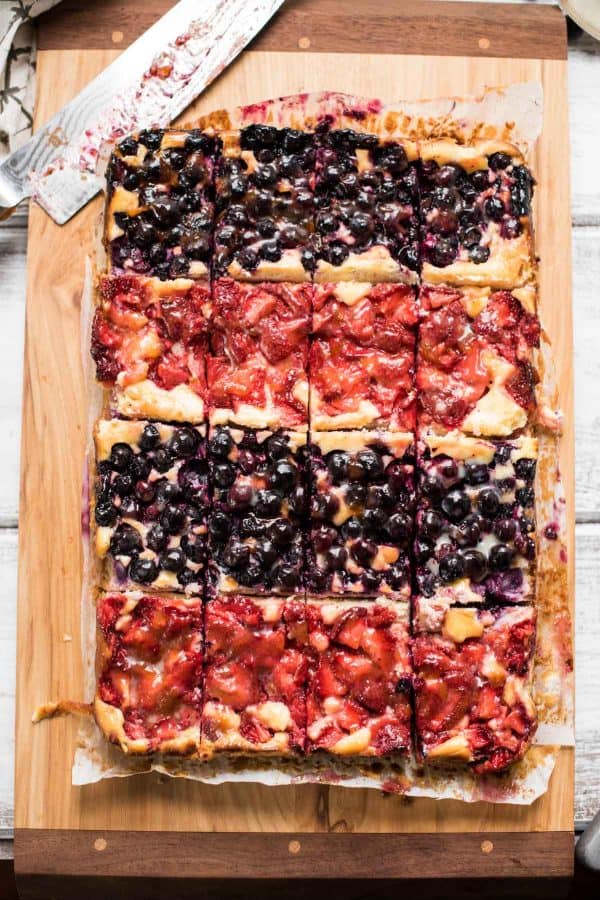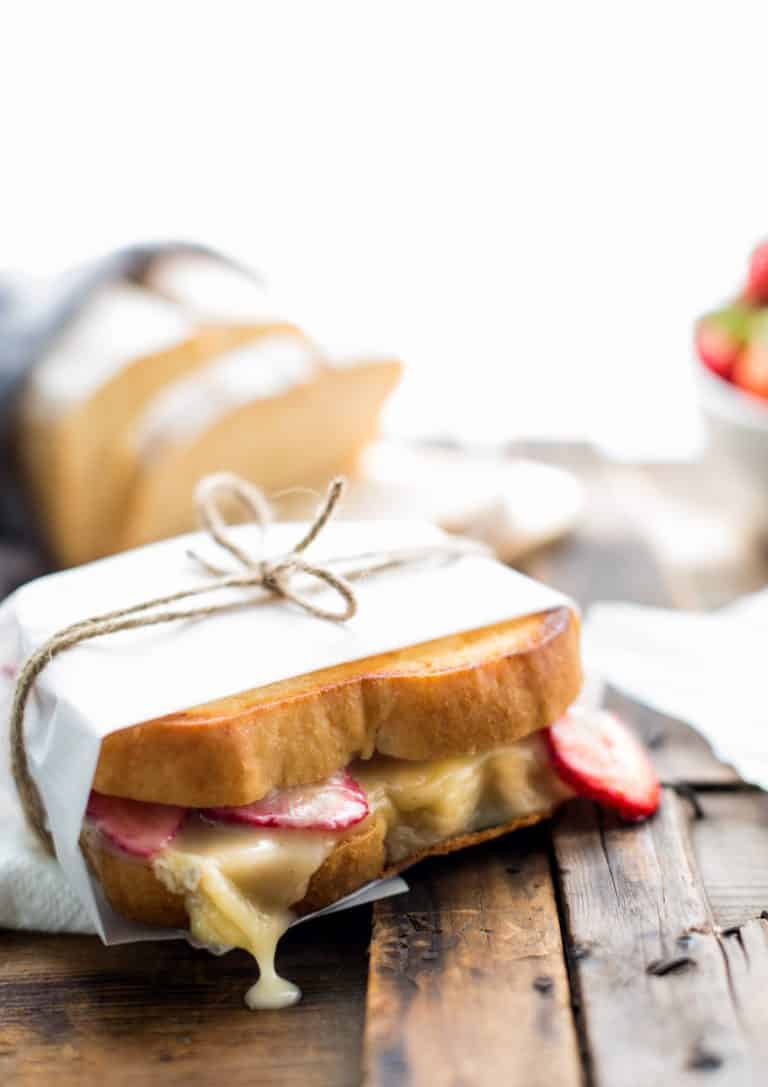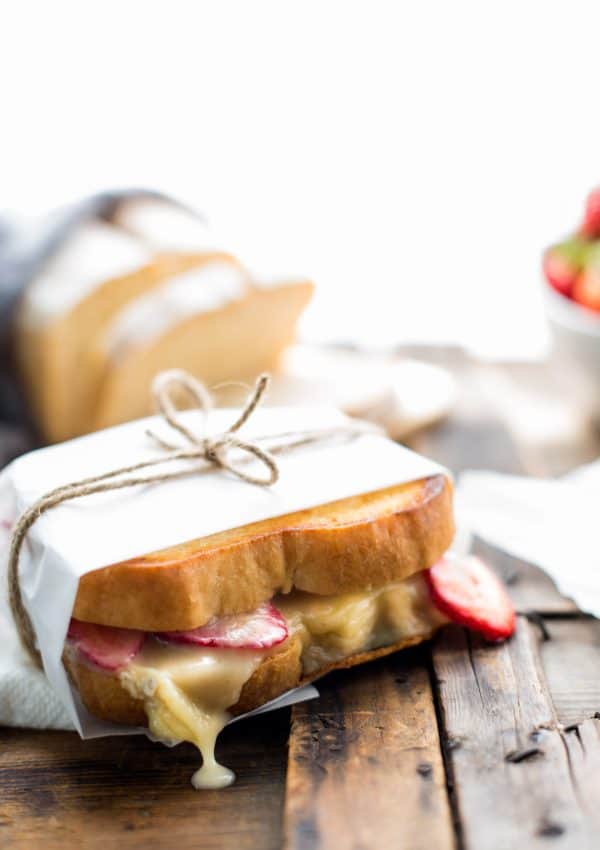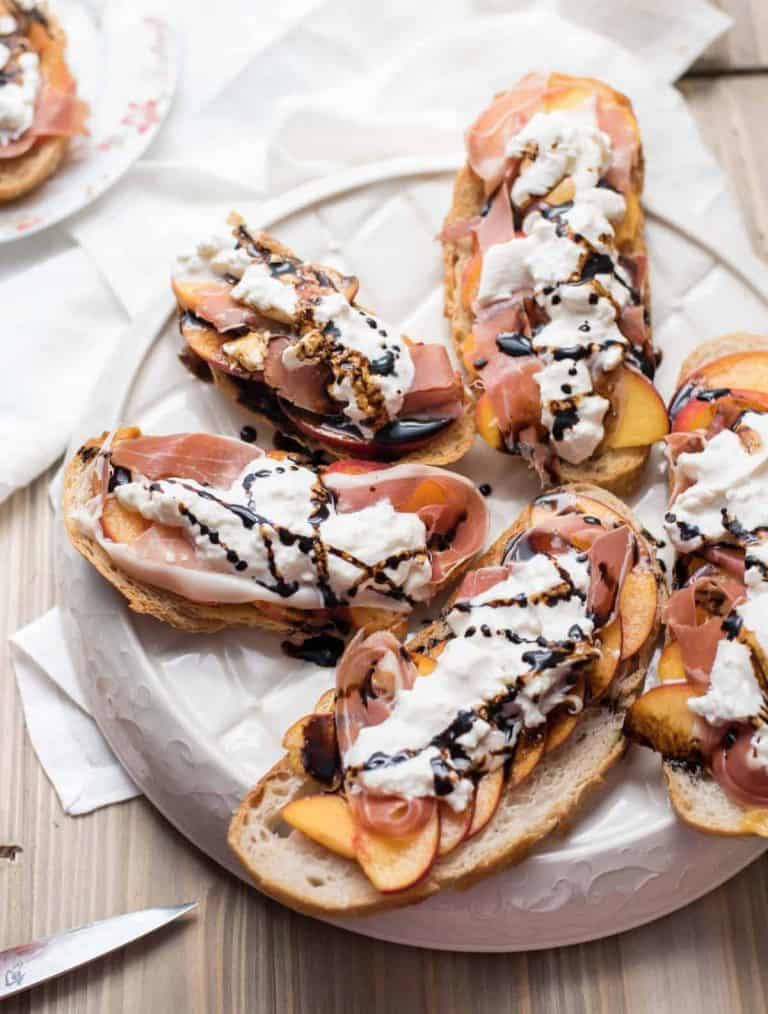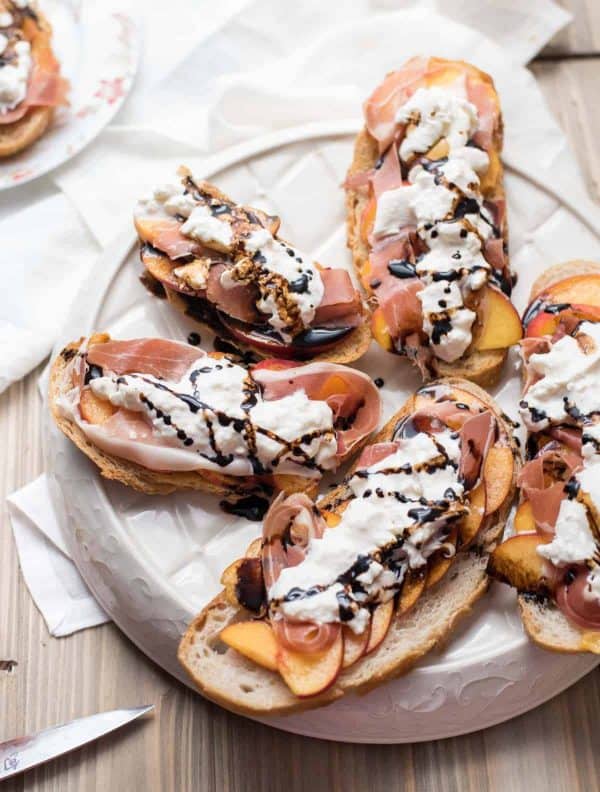 Or just search for 'fruit' on the Hunger Thirst Play homepage!
Want to save this post for later? Pin this image ????