What is this? How is July over already?!
Eek. The change in date has me feeling terribly unprepared. Anyone else got that vibe going? My plan for that is to take a big sip of this iced lavender matcha latte and chill out for a few minutes and let's chat about all the fun things that happened in July.
What's in your cup today? Water? Iced coffee? Basil Peach Gin Floats? (You know I'm not one to judge.) Let's catch up for a hot minute and sip on something cool.
Baby Update
We're getting there. So close. Baby Pariseau #2 is almost here. 18 days and counting.
Most days I find myself stuck between two feelings.
Feeling #1 - I am terribly reading to have this baby. Comfort level is dropping seriously low and I'm feeling like I've got more in common with a manatee than my fellow humans.
Feeling #2 - Once I have this baby, I am going to have two children. AT THE SAME TIME. Cue the freak out because yea, that nursery reveal I told you was coming up back in the June Coffee Catch Up? HA. That is not ready. But on the bright side, it almost is. So, I mean, eventually it'll be here, just don't hold your breath ok?
Blueberry Picking at Harvey's Farm
Do you want to have the most perfect, tranquil, delicious blueberry picking experience?! Head over to Harvey's Farm and Garden Center in Westboro, Ma. Besides picking all the sweet, juicy bluebs, we picked up farm fresh produce and oogled at all the beautiful plants I want to drown my house in.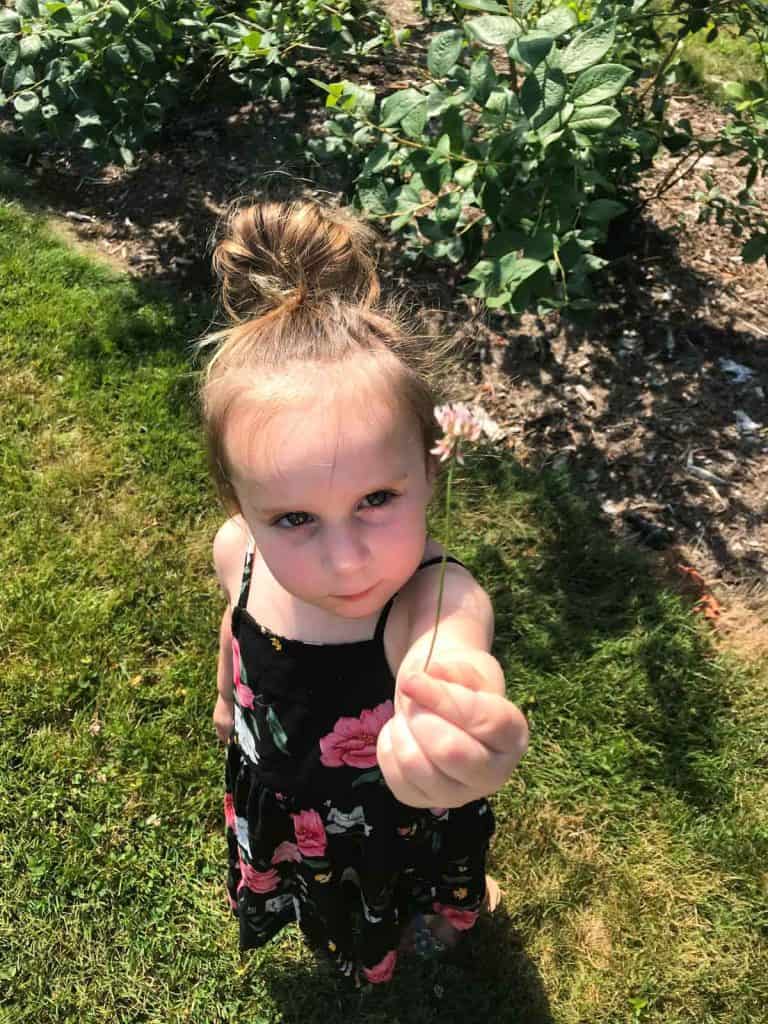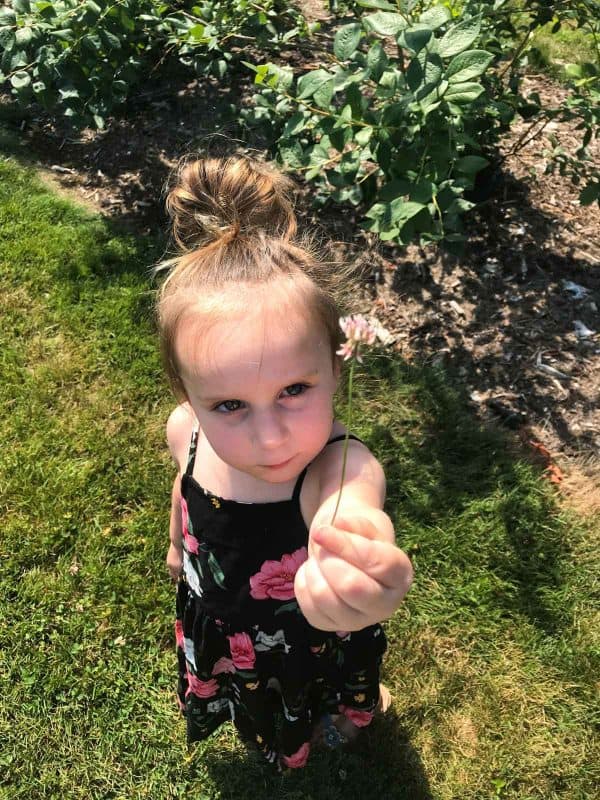 By plants, I mean succulents, because that's about the level of talent I have for indoor greenery. Or this clover that Shea was more into picking than blueberries
The blueberry patch is the perfect size, especially when you're ridiculously preggers. You don't have to walk too far and the bushes are filled with giant, ripe fruits. After picking, we froze ours to use for pancakes and muffins and smoothies, but not after eating enough handfuls to loose count.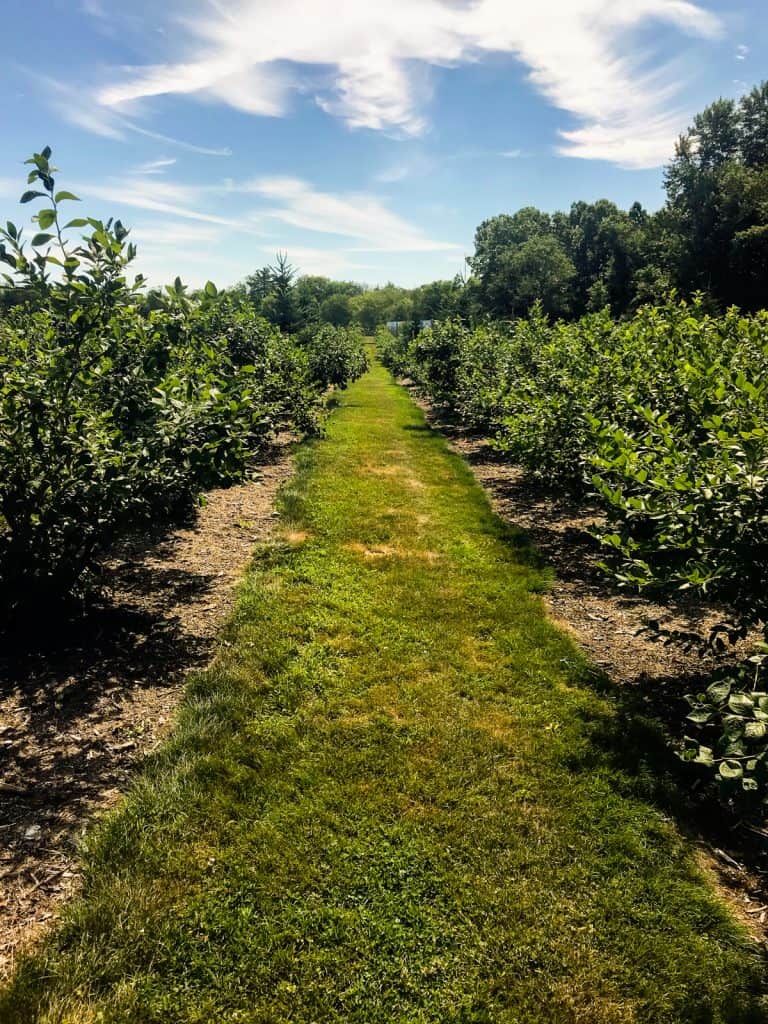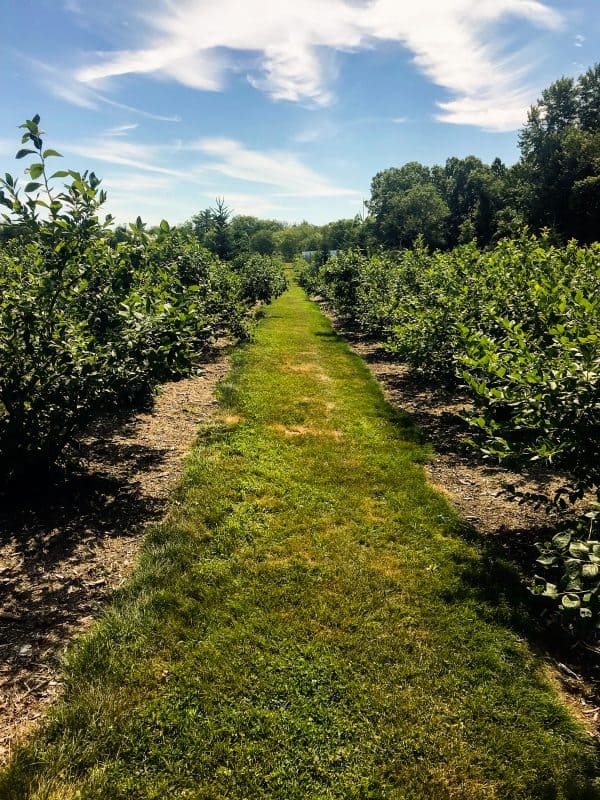 Question time: Hey! Do you what is exactly like dropping a bowl of marbles? A sheet tray of frozen blueberries falling out of your freezer.
Just in case you wanted to know...
Cookbook Loving
Anyone else out there addicted to cookbooks? While the majority of my books are the electronic kind, there is just something about getting your hands around a hardcover, fresh off the shelf (or out of the amazon box), cookbook just waiting for drool stains and sauce smudges.
There are two cookbooks I have been absolutely loving this summer. Not just for photography inspo, but to cook some seriously tasty recipes too.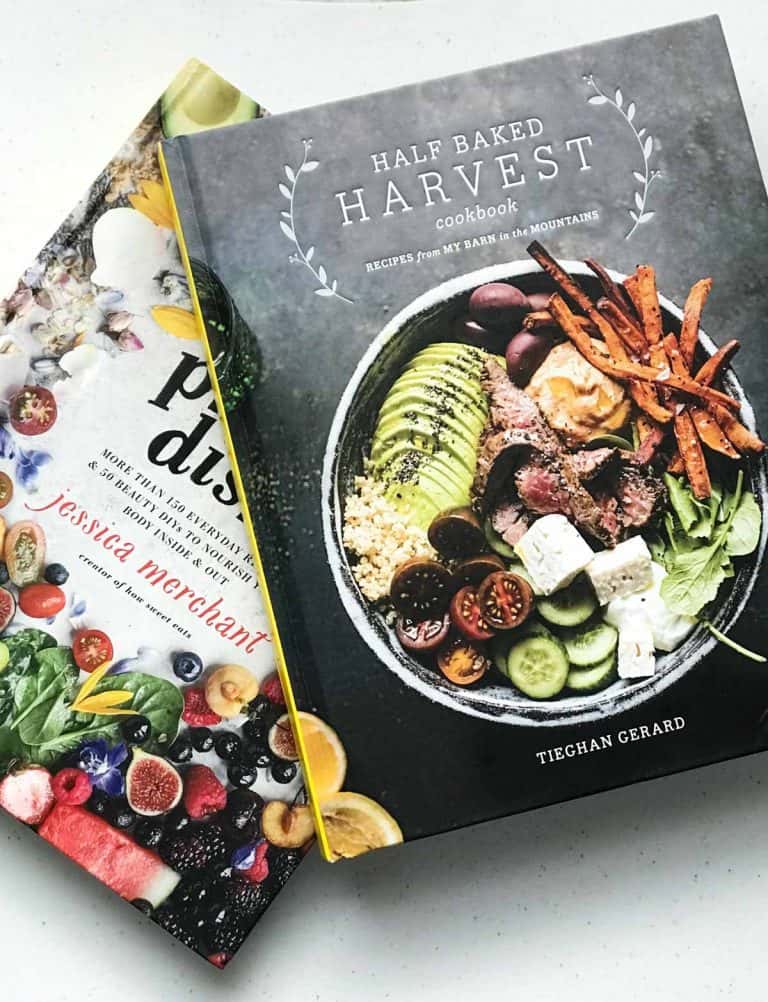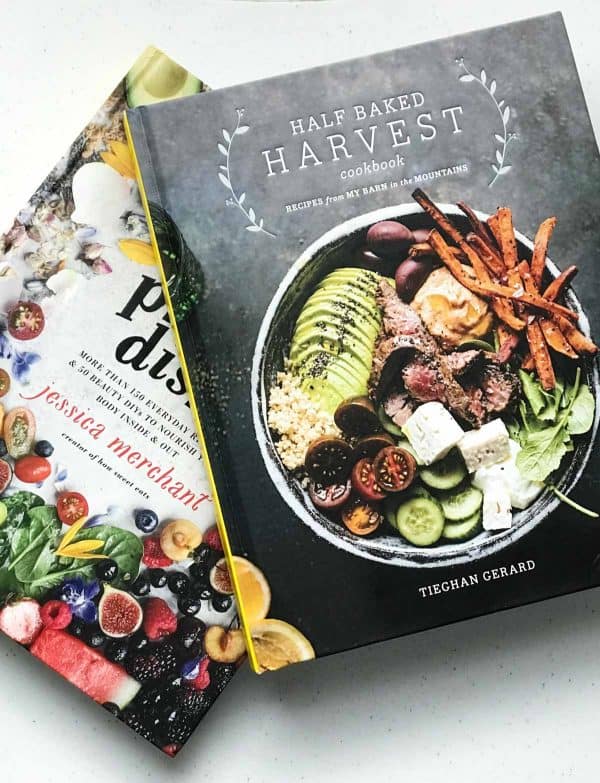 Half Baked Harvest Cookbook
It's seriously amazing. The recipes have a good mix of healthy and indulgent and the photos make me want to cry they're so good. So far we've made 3 recipes from Tieghan's book and they've all been serious winners.
The Summer Carbonara is LEGIT.
The Pretty Dish
Jessica Merchant - from the blog How Sweet Eats - knocks it out of the park with simple, yet super flavorful dishes and DIY beauty treats like masks. We've made the spinach linguine, the peach and burrata salad, super quick sesame ramen, and a few others. Definitely worth it.
Flower Crowns and Maternity Pics
Can we have a picnic, make flower crowns, and frolic around all day wearing them?! Because that's the vibe I was seriously missing after our maternity pics with Crabapple Photography.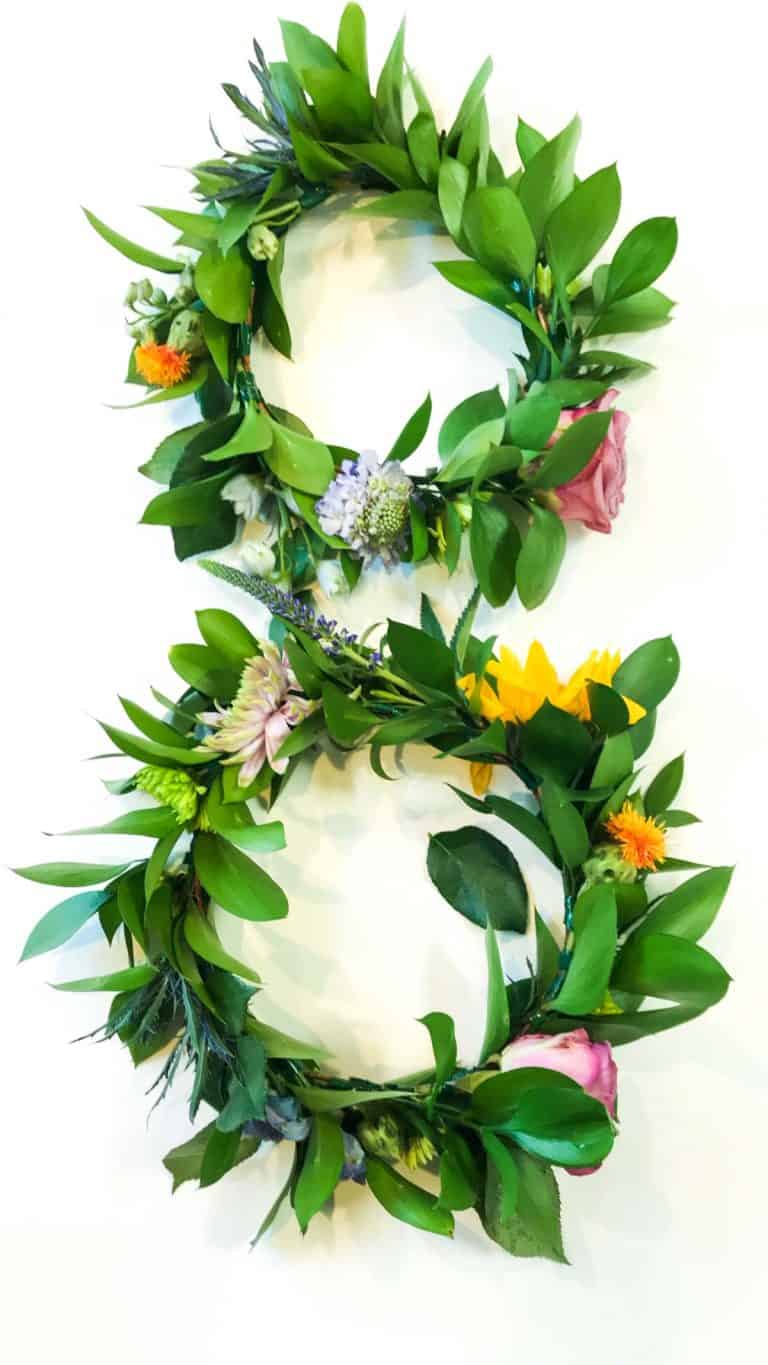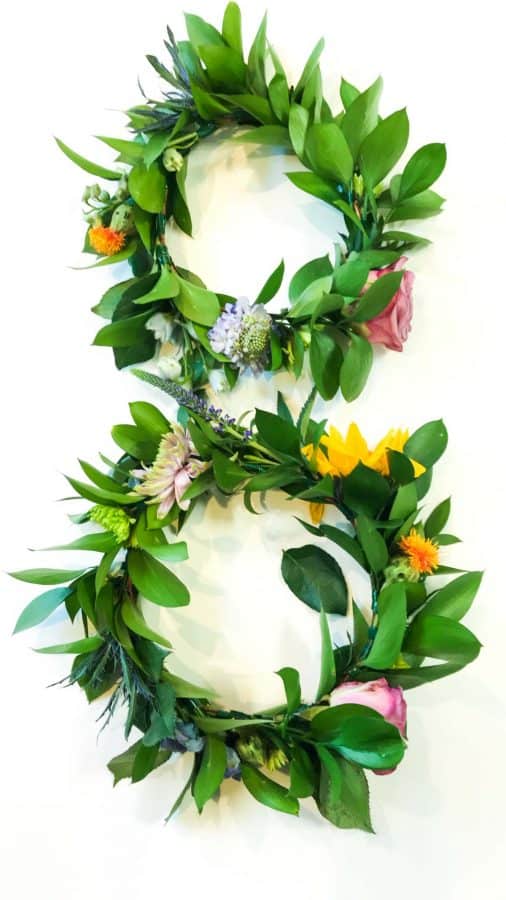 I'm really looking forward to getting back our edited final prints. My first pregnancy was filled with so much turmoil about how I looked, the weight gained, and not looking like 'myself' anymore. I basically just avoided the mirror for 9 months.
This time around has been far easier to embrace the change, and getting a photoshoot with Shea was really fun.
And when the opportunity to wear flower crowns presents itself YOU TAKE IT.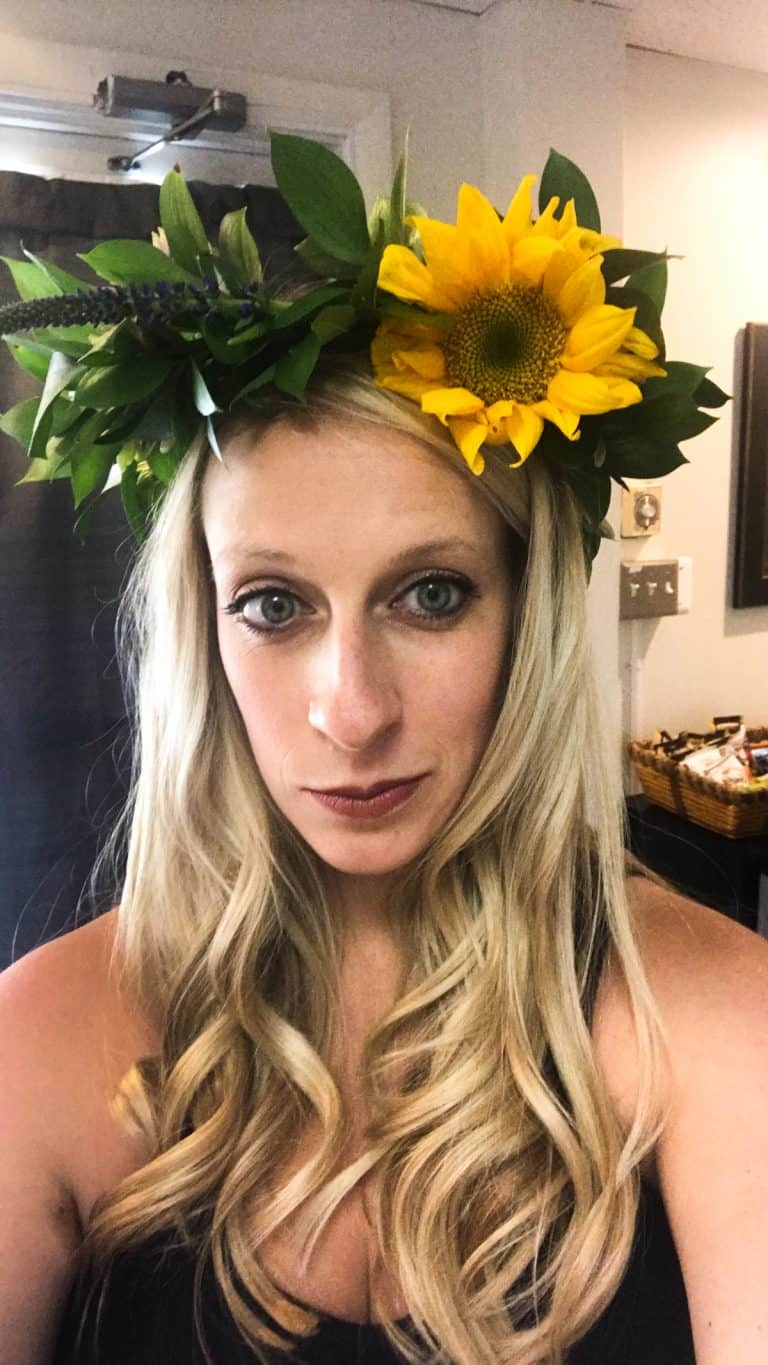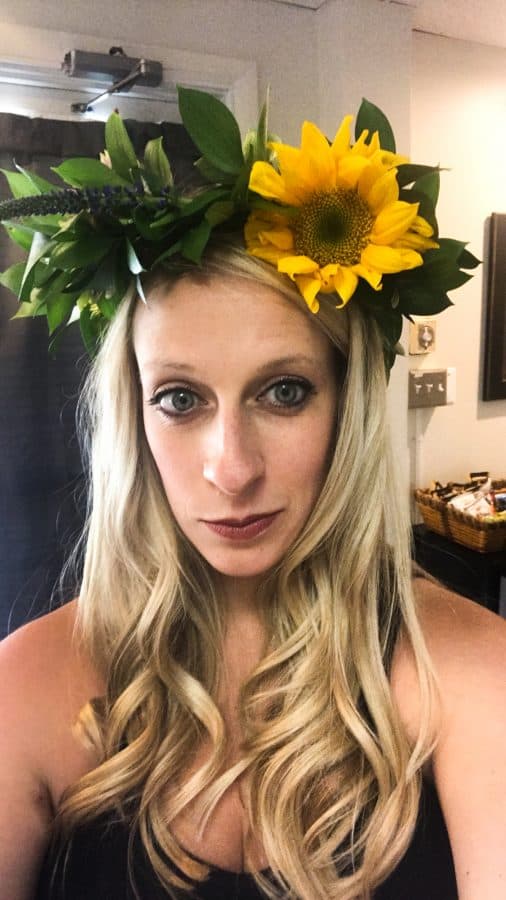 For ours, I followed a few youtube tutorials using the following tools. (P.S. these are affiliate links, if you decide to purchase you pay the same price but I make a commission from the sale.)
After making these, here are my tips:
Use the waterproof floral tape. It's stickier. For the life of me I couldn't get the regular floral tape to stay. If you're not using fresh flowers you can also just use a glue gun.
The green floral wire is only necessary for the large flowers (sunflowers, roses, etc.). Insert the wire through the base of the flower then wrap around the ring.
Make as close to the wear time as possible. I made ours the night before and stored in shallow pans of water in the fridge overnight. It took me about 2 hours to make both crowns - but this also included quite a bit of trial and error. By the next afternoon the flowers were already starting to wilt.
Not so much a tip, but the total project cost me about $45. I used coupons at the craft store for the floral supplies and bought inexpensive filler flowers along with the pretty ones.
Coming Up Next...
Coming up in August, stay tuned for:
Meyer Lemon Pesto
Skillet Meyer Lemon Chicken Thighs and Wild Rice
Summer Pasta
and hopefully that nursery reveal I promised you.
As always, if there's something you want to see holler at me! In the meantime, keep on enjoying your summer!