Sooo...well, we did a thing you guys. We did a thing and it was a little scary and kind of totally stressful and 100% exhilarating. Opening restaurants is nothing new for mine and Henry's repertoire, but for the first time in both our careers we can say that this brand new baby is ours. Let me take you on a little tour of our newest family member - Bonefish Harry's Seafood Saloon in Beverly, Massachusetts.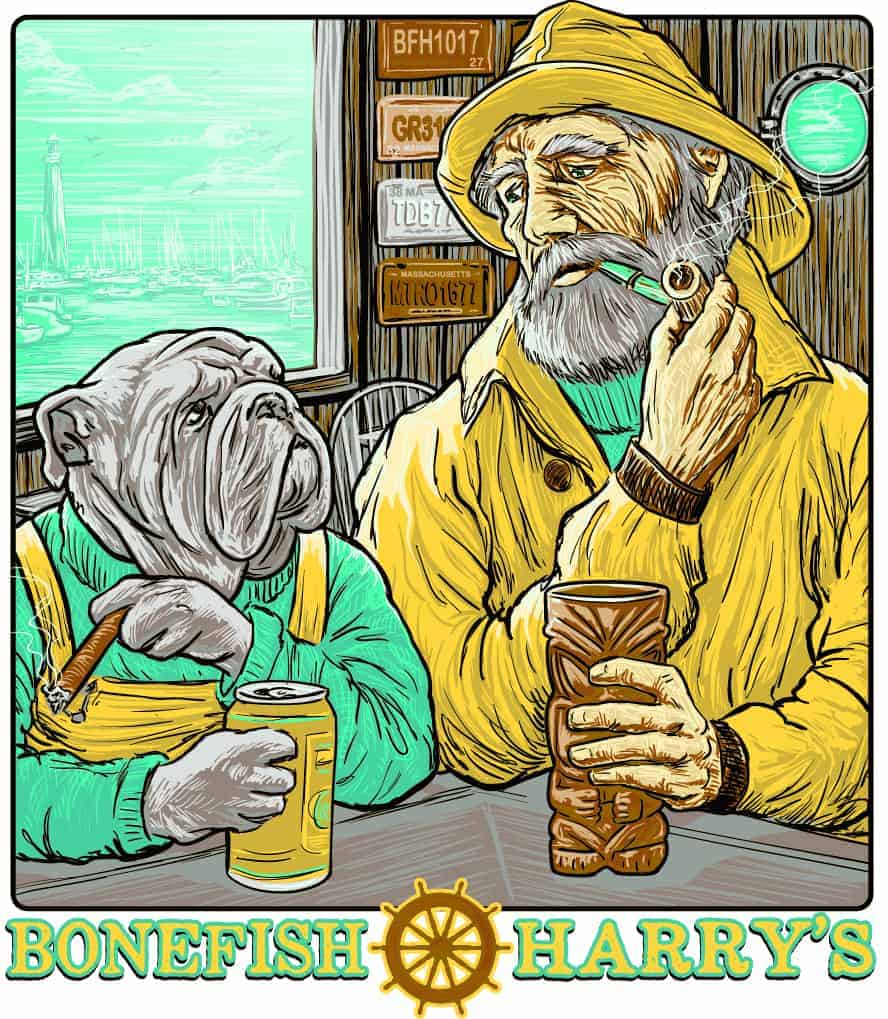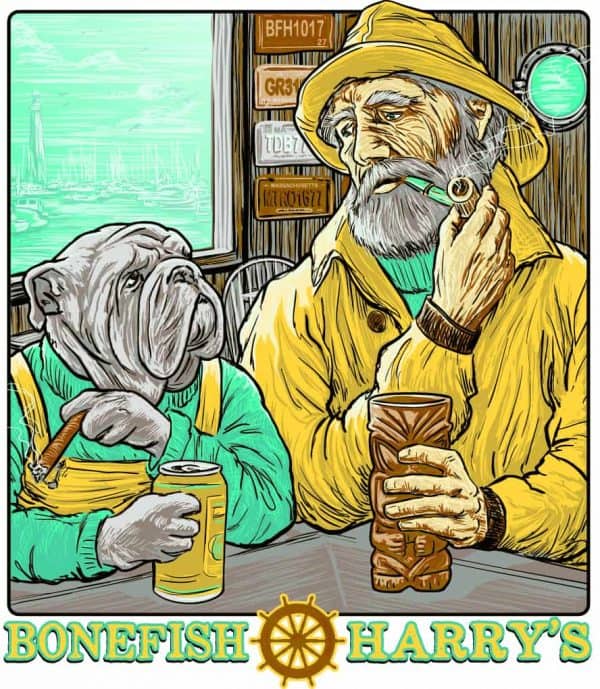 Who is Bonefish Harry?
Per the Bonefish Harry's website: Harry Bartlett, aka Bonefish Harry, was the man that opened the trade isles from Maine to Mexico, from South Africa to Hong Kong. He traded in anything he could find and anything people would buy. Bonefish Harry traded or sold the finest of jewels, the nicest of rugs, French champagne, Puerto Rican rum and anything the rich and famous around the world needed. Along the way, Harry fell in love with the great food, drink and people he encountered in nearly every port he visited.
Bonefish Harry's is a West Coast style fish shop with tiki bar flair. So what does that mean exactly?
Fresh Fish - like off the boats in Gloucester fresh
Pick your style - tacos (OMG YOU GUYS THE TACOOOOS ARE LIFE), plate and two sides, ancient grain bowl, sandwich or salad
Housemade sauces, glazes + rubs
Creative appetizers and mains with a Polynesian influence, like Coconut Lemongrass Mussels ????
Sweet treats made by yours truly
And let's not forget the most important part...Hand crafted cocktails and over 35 different craft beers
Let's take a little tour shall we?
Dining Room
Harry's Bar
While the bar top may be new and shiny the darker lighting and interior design of the bar area gives it a dive bar feel. Dressed up or dressed down, you're welcome to grab a seat and join Harry and Rufus for a beverage.
Bonefish Harry's Menu
So we teased you with a few descriptions above, let's get a little more in depth. Chef Nate has really pulled out the stops to bring you creative, flavor packed dishes every one can enjoy. And I can't help it, but I have to mention - having a few of your own dishes on a physical restaurant menu being ordered and enjoy? It's seriously the coolest thing. Some Hunger Thirst Play features you can find at Bonefish Harry's are the Pickle Marinated Chicken Tenders, Grilled Pineapple Kale Salad ('Hail the Kale' on the menu) and Tropical Hibiscus Bourbon Cocktail (order it as the 'Aloha Whiskey'). Along with a few others, but those are the ones you can make at home if you're half way across the country.
But enough talking let's have a visual feast.
Try our sister restaurant too!
You know, because having a baby and opening a new restaurant is like, what NBD right?! When the opportunity to open Bonefish Harry's came to us, the opportunity for a sister restaurant came with it. Located in East Lynn, Massachusetts you can find gastropub fare, delicious cocktails, and local draft beer at District 45.
The name might sound a touch familiar if you checked out the sneak peak post of the photo shoot from District 45, back when it was with it's former owners. As much as we're currently crushing on our new baby Bonefish Harry's, our love for District 45 is just as strong. Seriously good eats and a quick couple blocks to the ocean, make it a stop on your next tour of the North Shore!
Come and Visit!
We are seriously excited to take care of you. Come and visit us at either location. Can't wait to try us out? Check out our current menus by visiting our websites linked below. Tell me what you're looking forward to trying in the comments!
Bonefish Harry's Seafood Saloon
Currently open for dinner service daily at 5pm. Lunch and brunch hours will be added, so stay tuned! Address: 218 Cabot Street Beverly, Ma. 978.969.2423
https://www.bonefishharrys.com
District 45
Tuesday-Thursday 4 to 10 pm. Brunch available 10am to 3pm Saturday + Sunday with dinner service following until 11pm. Address: 45 Lewis Street Lynn, Ma. 781.790.4545