Oh hay! So good to be here again. And where exactly is 'here'?
Friday - my dear - we have arrived. The precipice of the weekend. We be almost there, you needn't wait long. I don't know about you but this week was super biz. Cooking and photographing all my recipes for the ebook I'm working on (hip hip hooray!) I'm super excited for that, it's been a lot of work, but I hope you guys really like it. It'll be available hopefully by the end of the month FO' FREE if you subscribe for my weekly emails. So stay tuned.
In the midst of all that I did publish two recipes this week, one of which includes a video. You can check those out here:
'Skinny' Peanut Butter Energy Bites
Snow Day Bolognese with Tagliatelle
In the midst of all that food, here's four other cool things that happened this past week.
One
This past Saturday came with an extra special treat - a morning to myself for esthetic maintenance. First stop? Going to get these locks maintained and in control. The destination, Hairo.
The salon's owner, Johnny, has been doing my hair for a few years now and in that time transformed these tresses into long, healthy blonde strands. He tells me I have 'Hollywood Hair,' but part of me thinks he tells everyone that. Nevertheless, I'll 100% accept the complement.
We spend most of the appointment talking about restaurants, our kids, and what's new in the city. Though I'm not well versed in the details of haircare, a combination of high lift-no bleach foil upkeep about every 2 months in combination with only washing my hair every 2 to 3 days is the recipe for this blondie's success. My hair is longer than it's ever been in my life and is silky, healthy from root to tip.
The best part of it all beyond the wonderful people that work there? The price. To spend a morning getting dolled up the high price real estate of Newbury Street in Boston, you'd think you'd be shelling out big. Hairo offers high end salon services for incredibly reasonable prices.
Even better - if you're not in the market for a total transformation, but are looking forward to a special occasion that evening you can take advantage of the salon's primary 'Blow Dry' service. A professional wash, dry and style will have you walking out like you spent all morning in the chair with minutes to spare. If you've never had a blow dry experience, I'd highly recommend it - you won't just feel like a rockstar, you'll look like one too.
Two
The next stop brings me just a few blocks down from the salon. This appointment is far less fun than chatting and getting dolled up. It's more like paying to be tortured. But alas, it is a service I have deemed necessary in my life.
Hello, European Wax Center.
Whether you are heading out on a tropical location or prefer routine 'upkeep', you won't find a better bikini wax (or any other area) in the city than at European Wax Center. Though this may be a bit TMI, but I am 100% speaking from experience. A combination or technique, wax, and product keeps the appointment quick, effective and as painless as possible. I mean, you are paying someone to rip you hair out after all.
Having visited several of their locations, I can say all of the waxers do a really good job. My favorite gal to help me lady-scape is Beata at the Newbury Street location. She's super easy to chat with, quick, and gives the best and most thorough wax.
If you're intrigued, definitely check it out. They offer a free first wax (with some restrictions) and student pricing as well. Go get de-furred!
Three
In the days leading up to Valentine's Day we cracked open a beautiful bottle of wine - OH. MY. It was a juice like none other. If you're a lover of red wine and care to spend a little bit more to savor the complex flavors of magic in a GD glass.
GO GET YOURSELF SOME.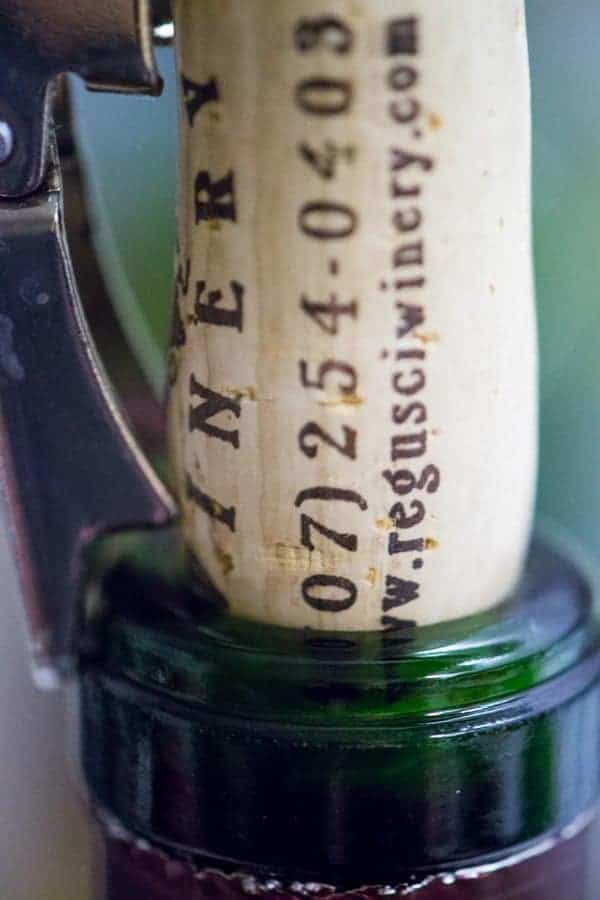 That 'some' is 2008 Regusci Zinfandel. If, A.) I wasn't already married and B.) it was legal to marry a bottle of wine, start the processional 'cause I'm getting hitched.
Super complex, rich berry, slightly smokey and just all around sexy, this wine drinks like a good tussle between the sheets. It was a post-dinner indulgence, but I threw together a quick cheese board with some stuff I had in the fridge...because having ingredients for a full cheeseboard is something everyone has in their deli drawer, right? My favorite snack, however, is the easiest fancy-looking one of all. Just plain chopped walnuts mixed with a raw honey. Spread that on your cheese and eat it. DONE.
Henry and I happen to stumble upon this little winery during our October '15 'we just found out about Frank and need to get out of town' trip. It was by far the best juice we had the entire trip and let just say, we tried a lot of juice. This is one bottle splurge you won't regret.
Four
The most recent adventure this week brought me to an oldie but goody. My very good friend brought me to my first Flywheel class three years ago. My first spin class ever, actually. It was instant addiction. And though any spin class is one I like to take, Flywheel is my favorite group cycling class. With things like the 'Torq Board' and 'Tech Pack' this cycling studio uses technology to hold you accountable.
If you're a slightly competitive person such as myself, you spirit will soar in Flywheel the Torq Board allows for friend competition between riders by ranking your overall points accrual based on your speed vs resistance throughout the class. But don't fret if that sounds a bit intimidating, participating in the Torq Board is totally optional.
One of my favorite classes is Catie Macken's 10:30am Thursday Flywheel class. Never empty, but kind of at an odd time, you can typically always find a bike to reserve. Catie's music is always a great compilation of throwbacks, pop, punk rock, occasional old school emo (my personal favs) and a blood pulsing rap song thrown in here and there. Her class is filled with a great combination of hills, races, and sweat producing cardio and the arm work out always leaves me sore the next day.