Dates Shmates. It's almost Memorial Day, the sun stays out until 8pm, and berry picking season is so close you can almost smell it. We can just call it summer right? We're switching to #teamsummer over here in this family and that means one thing needs to be checked off the bucket list - the yearly trip to Brown's and and Hampton Beach.
Brown's Lobster Pound
Need to get out of the city? Take the car for a walk? A little drive up the Seacoast might be just in the cards for you. And if you need to fill a craving for New England summertime seafood, a stop a Brown's Lobster Pound should be plugged into the GPS.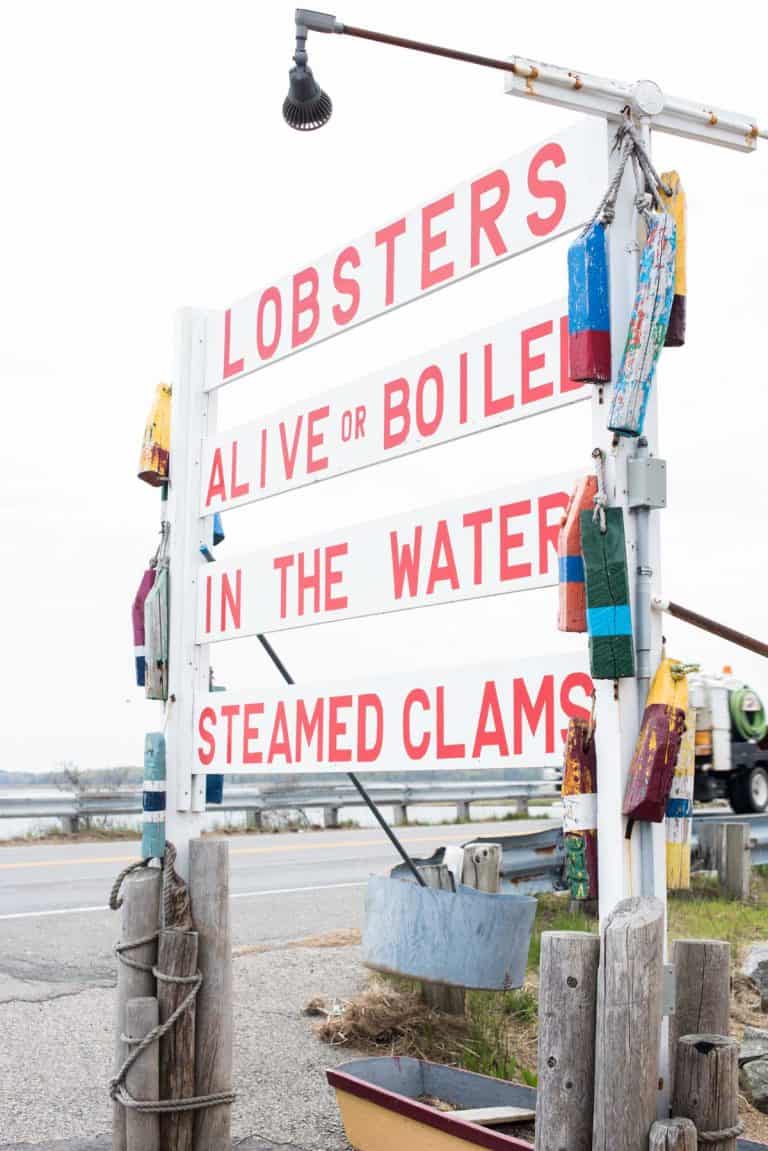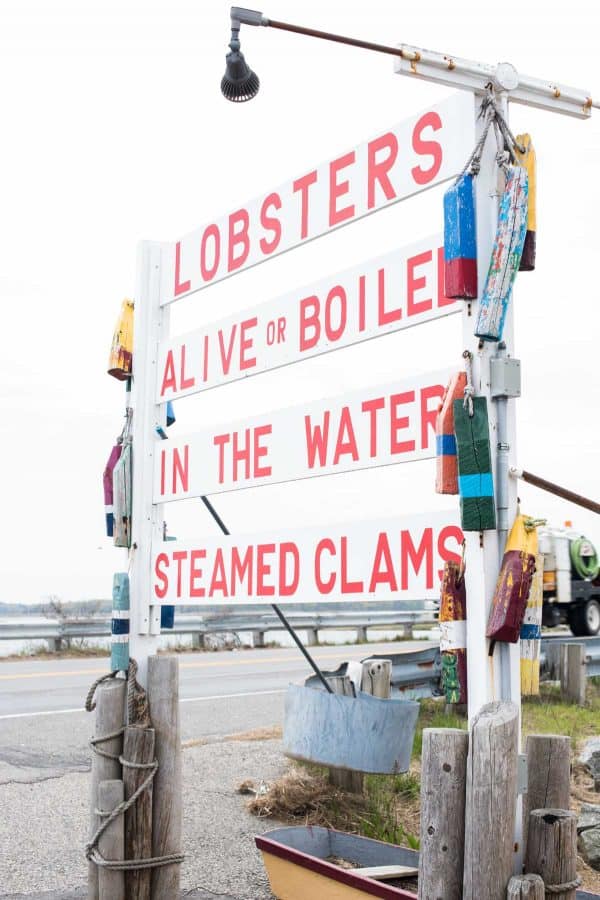 Okay, okay. Full disclosure, there's a huge debate among long time seafood lovers. Across the street is another summertime seafood stop - Markey's - which features more of a dining experience with a liquor license and table service. Which you choose is up to you.
Here's what we love about Brown's:
It's BYOB - yup, make a pit stop at the liquor store for cold beer or even play bartender at the table shaking up a batch of Lemon Thyme Gin Spritz.
It's low maintenance. Picnic style tables line the inside and on the patio. When your number is called pick up your food, grab your condiments and find a seat. When you're done, pick up after yourself and be on your way. No waiting for the check, eat at your own pace and enjoy some water views.
This place is old school and there's some sort of appeal to us for that. Something the restaurant people in us can appreciate.
The menu ranges from hamburgers and hot dogs to chowder, fried clams and the whole lobster spread.
Did I mention it's BYOB?
What to know before you go
As mentioned above, this place is old school and that means cash only. If you want to avoid ATM charges stop at your bank and make a withdrawal before you go.
It's not cheap eats. So when you make your pit stop for the green, be sure to take enough. The average price for a fried seafood plate will settle in around $22.
That being said, the portions are generous and typically we go for a fried clam and scallop plate to split between the two of us with chowder and a side. While admittedly, I'm a Rhode Island style white chowder girl with the thinner base - like my mom's New England Seafood Chowder - Brown's definitely gets the job done with way less effort.
Even Shea gets in on the seafood action with a fried clam and scallop, but mostly ketchup with a little bit of french fry.
Walk off the eats next to the waves
A quick 10 minute drive will take you to one of New Hampshire's most popular beach spot - Hampton Beach.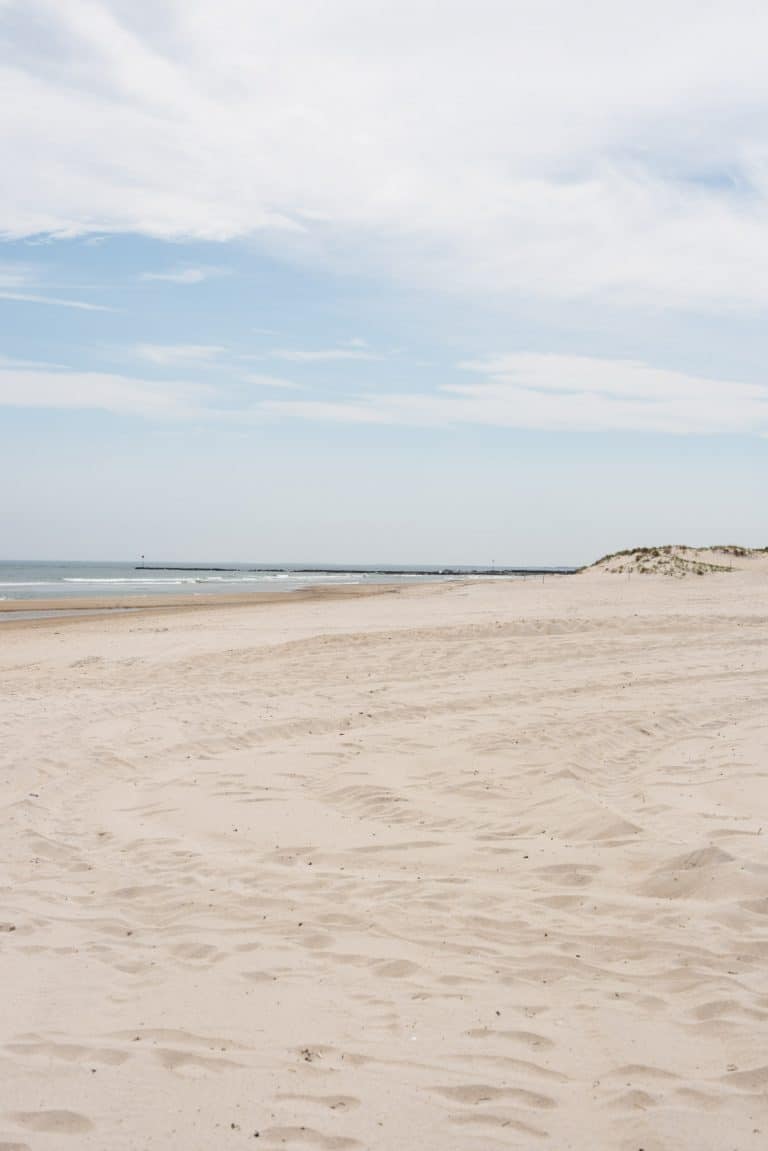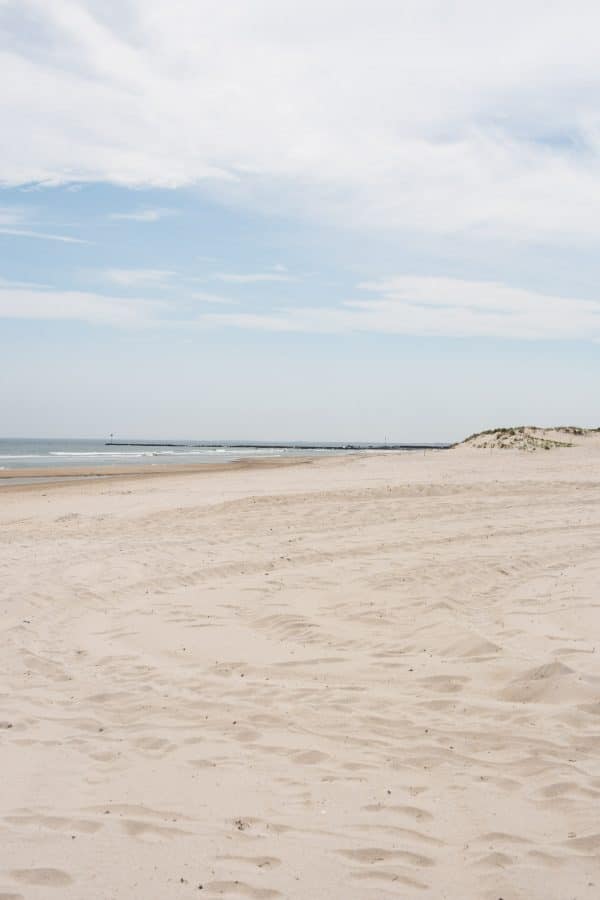 Being able to escape on a weekday before school lets out for the summer will leave you with plenty of parking options and nearly empty shores for walking off those fried bites of heaven.
Or you know...maybe working up an appetite for ice cream.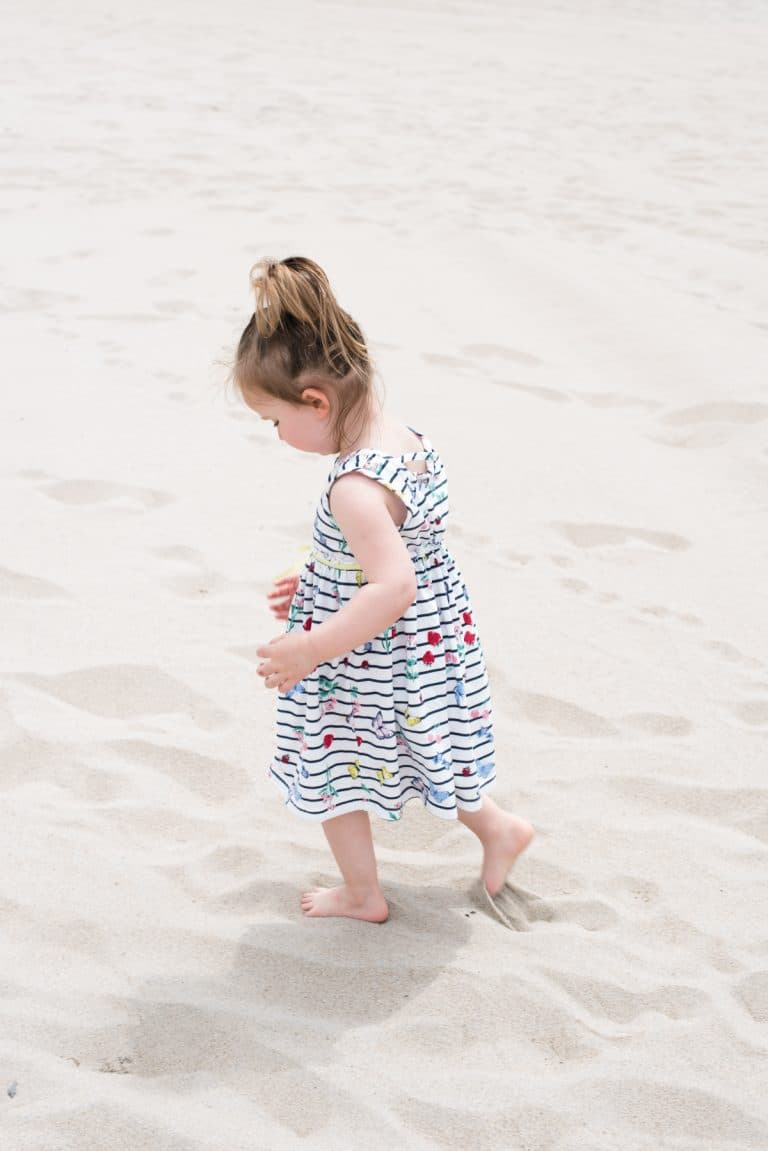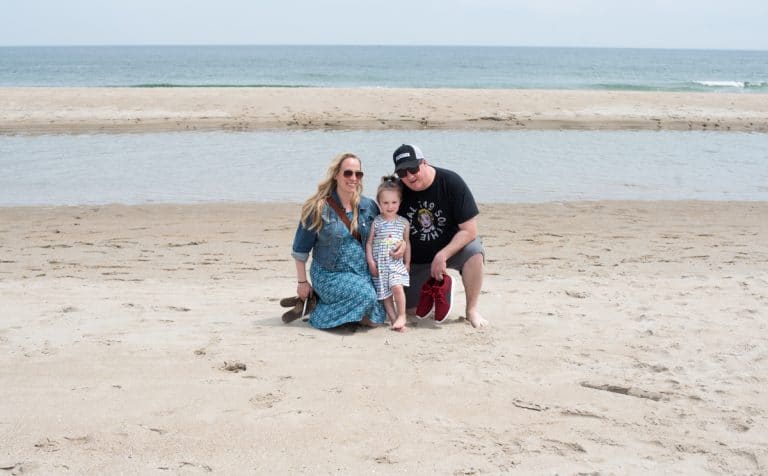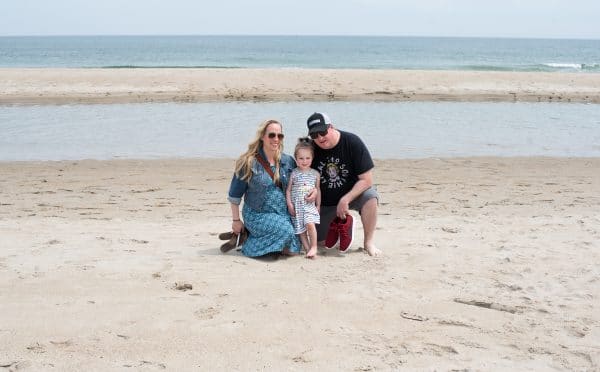 If the shores are too busy, the strip at Hampton Beach offers plenty to do with lots of bars, restaurants and shops. There's an arcade to keep the kids occupied and out of the sun or even try your hand at the casino if you're feeling lucky.
It's a great quick trip to explore New England without being too far from home.
Happy Adventuring!
Love exploring outside the city? Where are your favorite summertime spots? What seafood do you crave most when the summer weather arrives? TELL ME ABOUT IT IN THE COMMENTS!