This summer I traveled to Minneapolis. You guys. It was raaaad.
If you missed it, nbd, I did this recap of the Pinch Of Yum Food Photography Workshop in Minneapolis, Minnesota. Besides the workshop being SO much fun and SO useful and meeting all these amazing bloggers, I learned that Minneapolis is a pretty cool place to visit.
Here are some of my favorite things and a few tips.
Tasty breakfast? Simple service? Letting me crash on their wifi for several hours while waiting for my Airbnb to be ready? While the name invites thoughts of poor service, the girls at The Bad Waitress are anything but. A walk through the ordering process, recommendations on what to eat there and where to go around town. I was in good hands.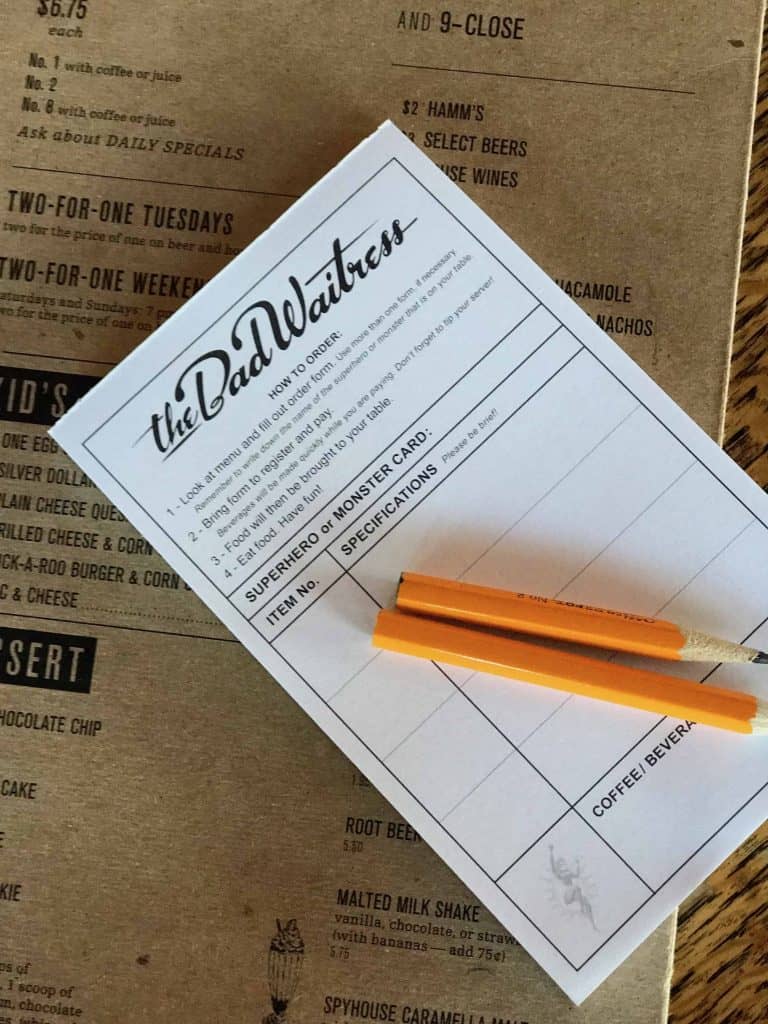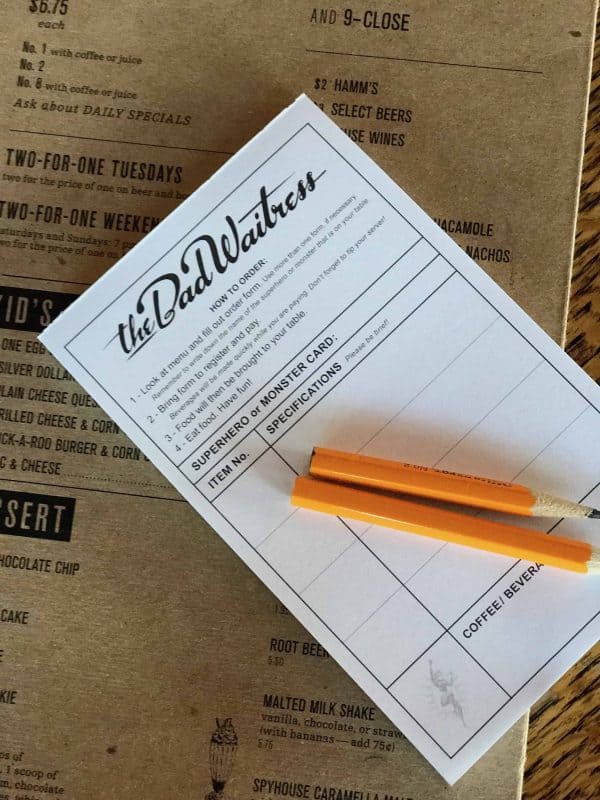 A simple breakfast of over easy eggs, farm fresh bacon, toast and fresh made strawberry jam. Fresh made strawberry jammmm. It was everything my tired, anxious, traveling heart needed.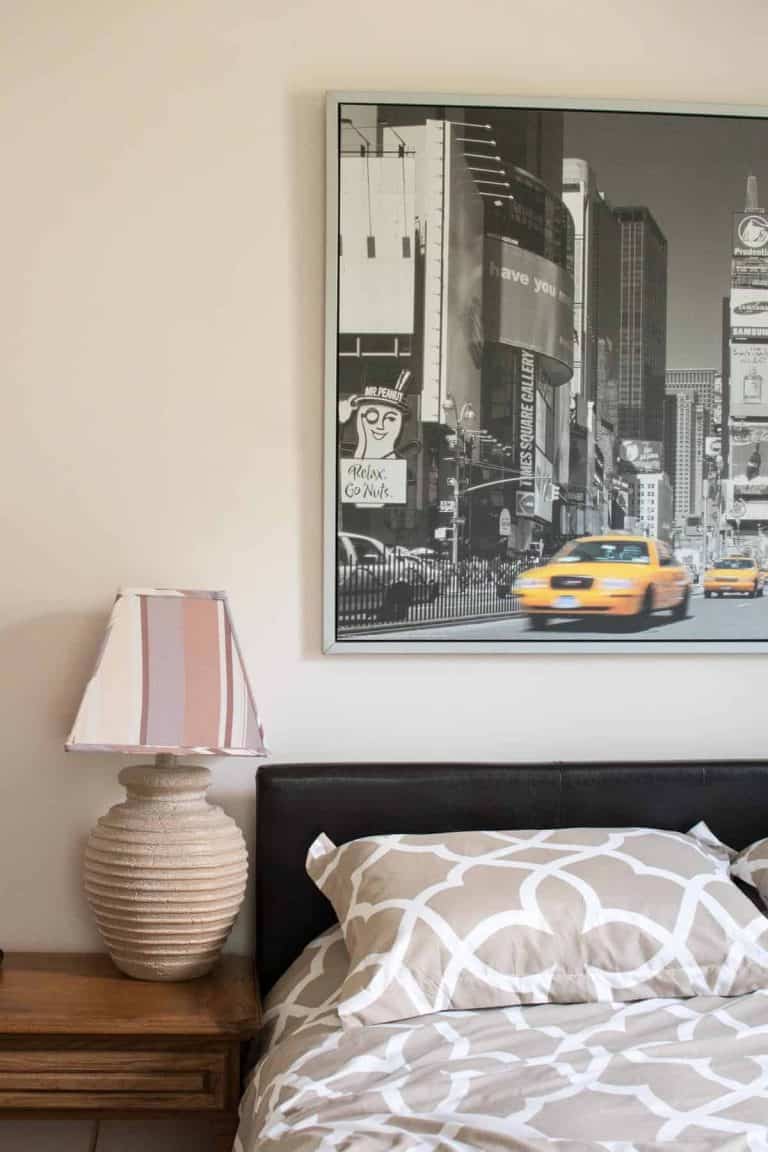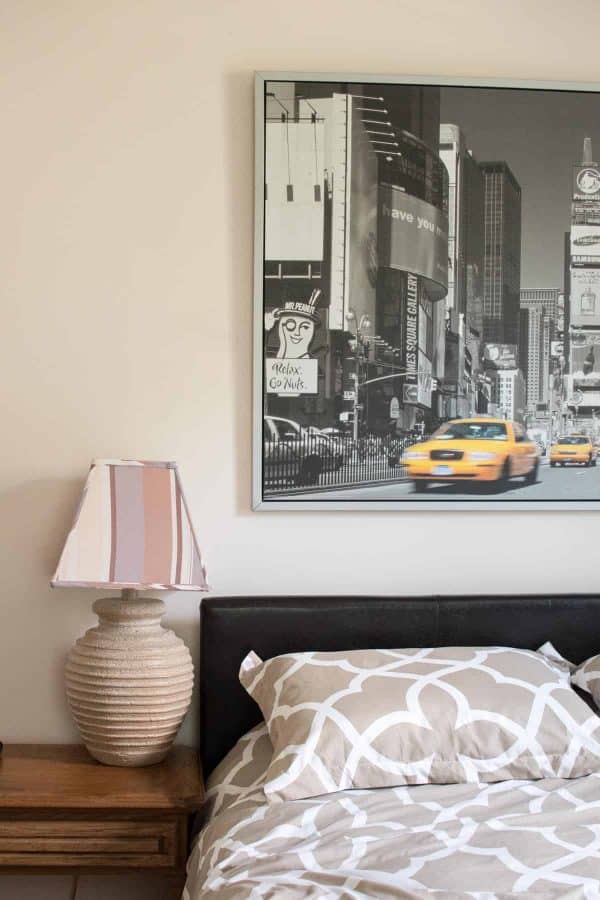 After some serious google mapping, two cancelled Airbnb bookings (what gives guys??) I finally found an affordable (check) centrally located (check check) place to stay with my two lovely hosts Andrea and Karl.
All in all, Airbnb was awesome and would definitely use it again. Having used Homeaway for vacation home bookings in the past and a sister who had previously hosted on Airbnb, I felt pretty confident in securing a place to stay. My one caveat with the service would be the cancellation from the hosts. Before securing the Beige Room booking, two of my previous bookings cancelled on me because they forgot the had prior commitments...less than a month before travel. [Insert my most annoyed face.]
Following an Uber ride to my humble abode for 2.5 days, then chasing said Uber down the street for driving away with my luggage, followed by a 45 minutes wait for his return, I finally arrived to drop off my bags. True life. The chasing the uber, running as fast as possible, screaming obscenities definitely happened IRL.
BUT...check out the cuteness that awaited me.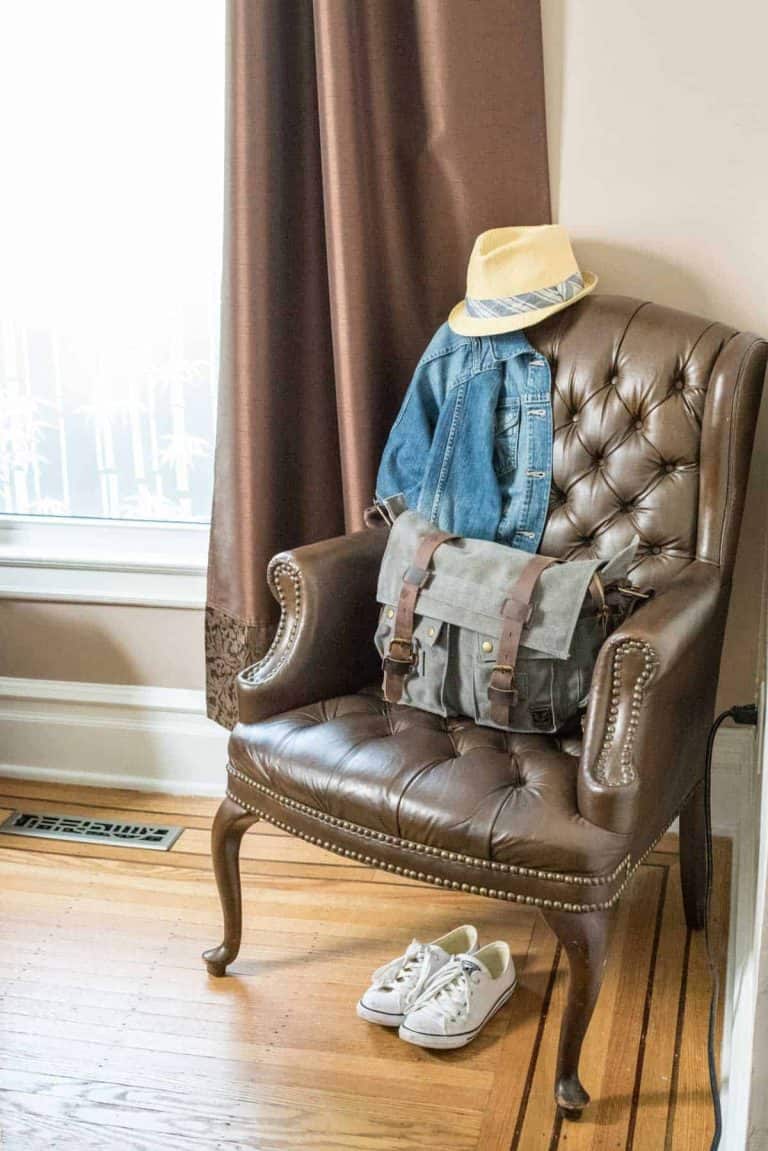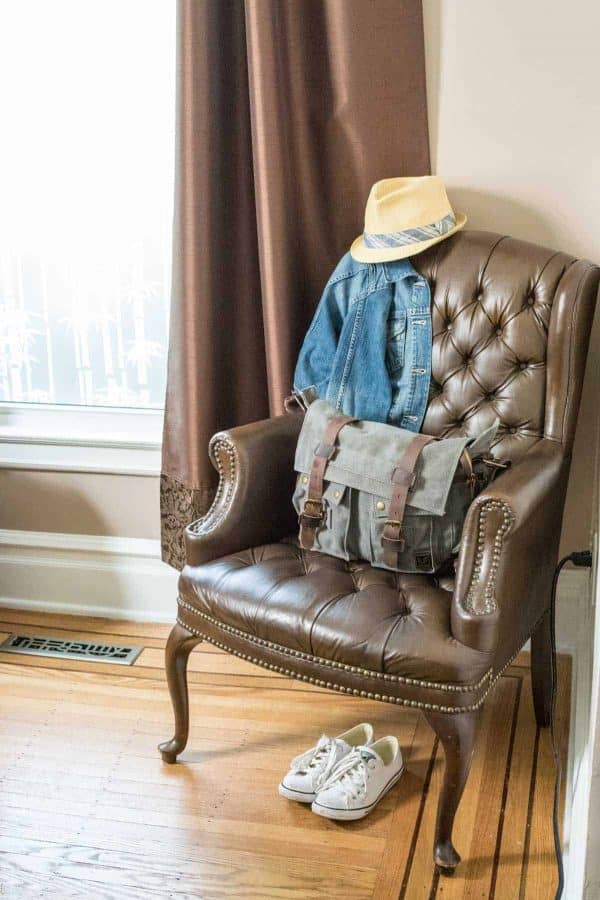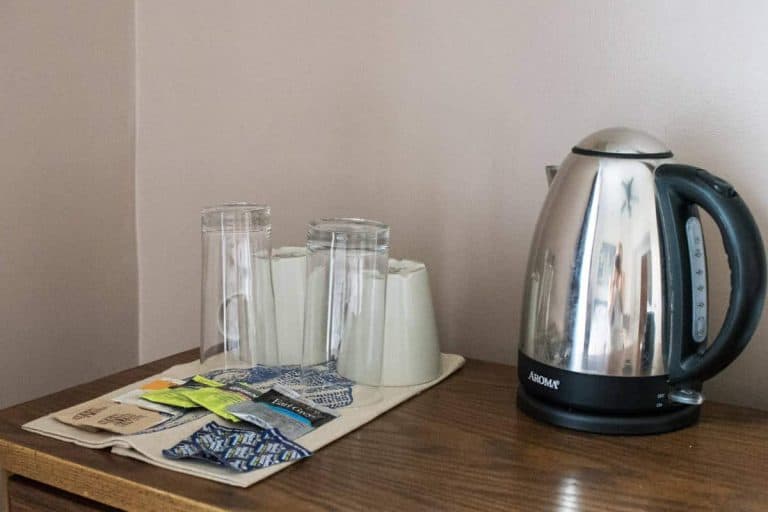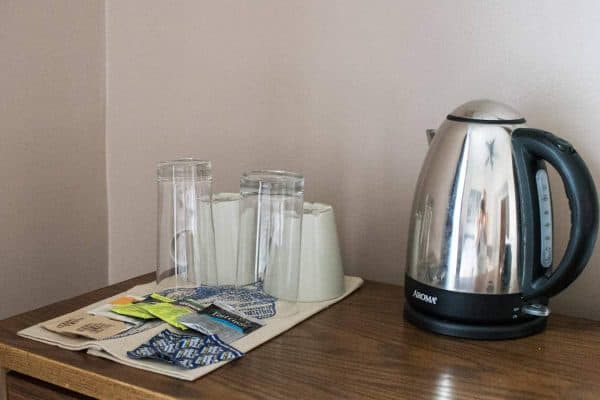 The bed was super comfy, clean and had plenty of pillows for my pillow loving soul. A ceiling fan worked wonders for keeping the room nice and cool all night in addition to the central air. And an in room dorm-stye fridge was perfect for my morning snacks. If heading back to Minneapolis, I would most definitely stay here again.
Things to Do in Minneapolis
For a quick three days, two of which were filled with photography workshop, and a giant pile of freelance work staring at me, there wasn't too much time to explore. In the few moments, there were some really unique place that I would love to visit again.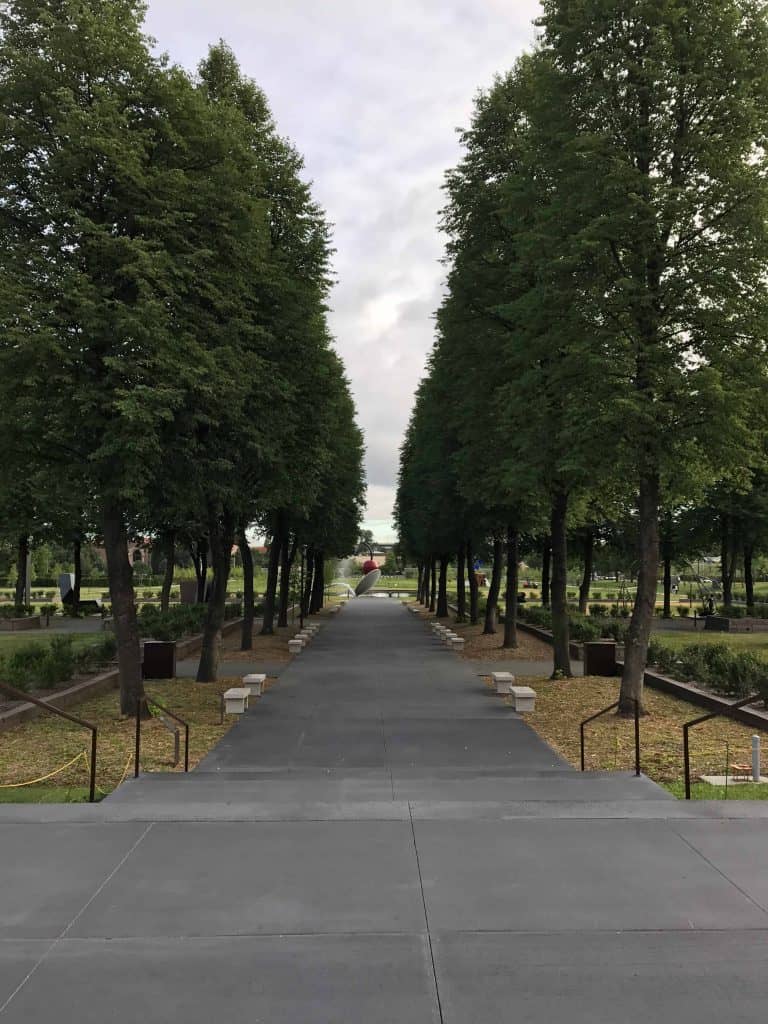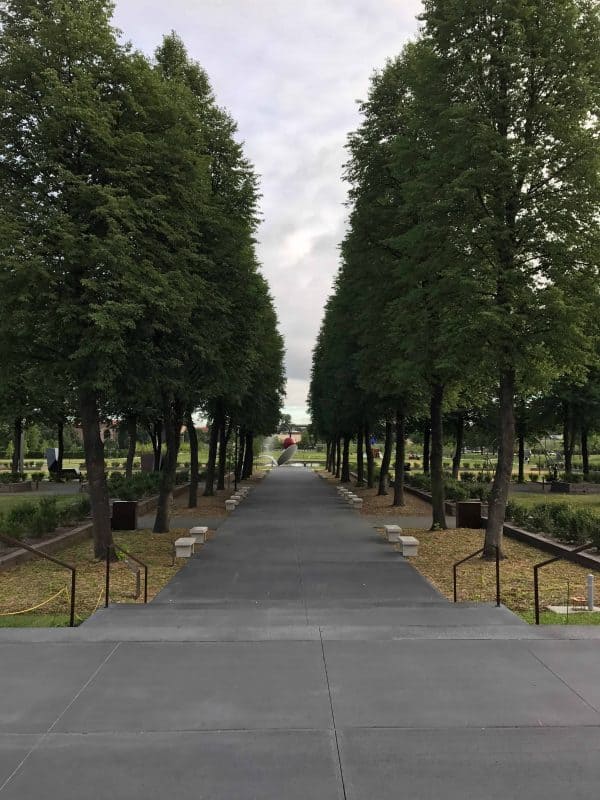 Minneapolis Sculpture Garden - Walker Arts Center
Roughly a 3-mile loop from Airbnb and back, this was a great stop along one of my morning jogs. (Hey, this Salted Caramel Pretzel Cake isn't going to work itself off.)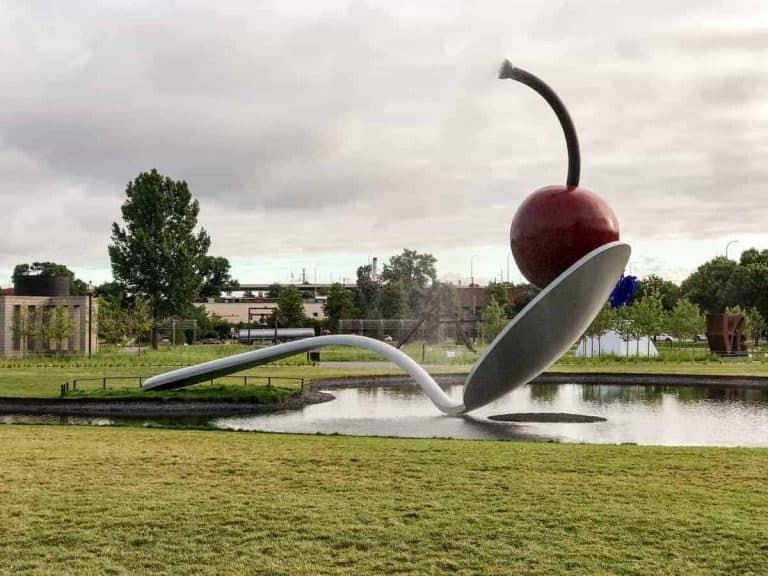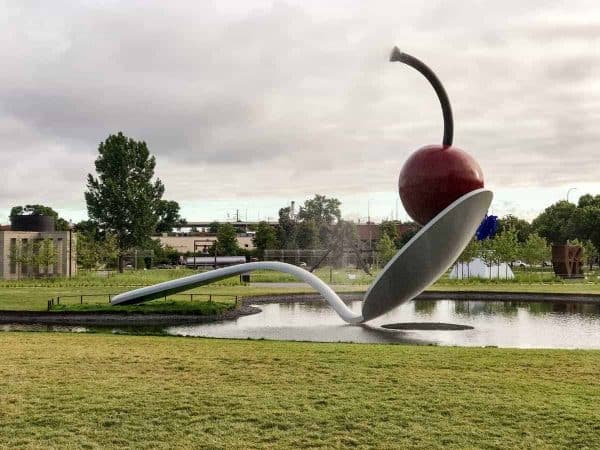 Great for a run, walk or even a picnic. The Minneapolis Sculpture Garden was one of my favorite things. Just really cool sculptures like this giant cherry on a spoon or an enormous rooster and a great playground for the kids. Or this sorta scary, totally cool foot bridge over the kinda highway.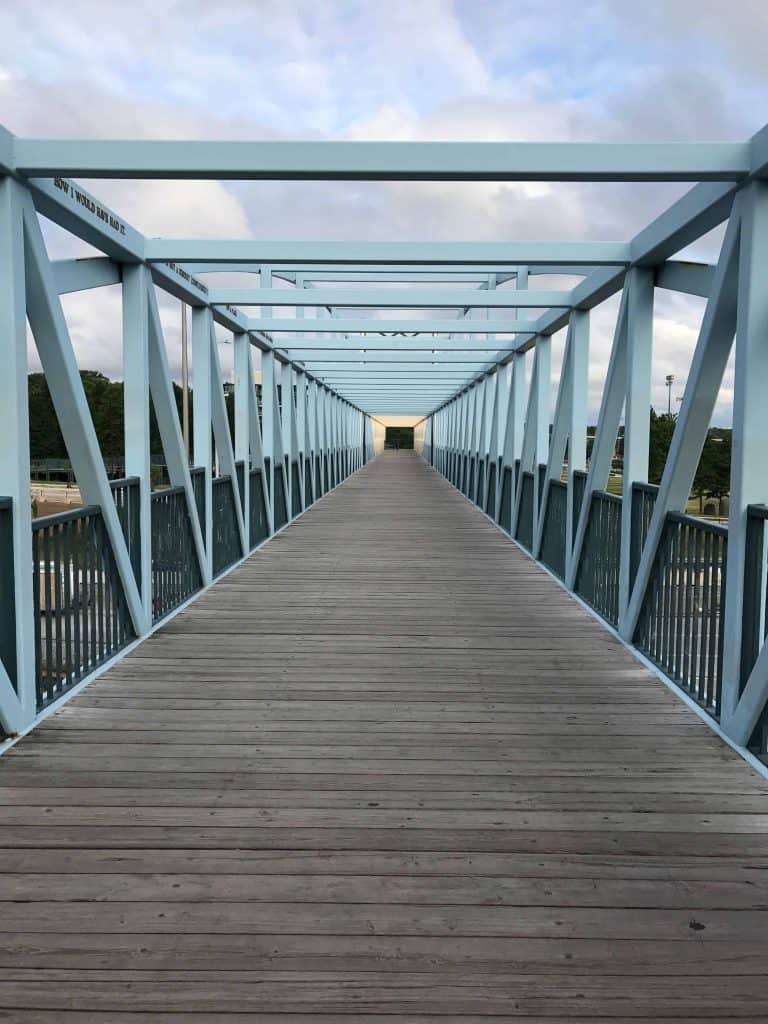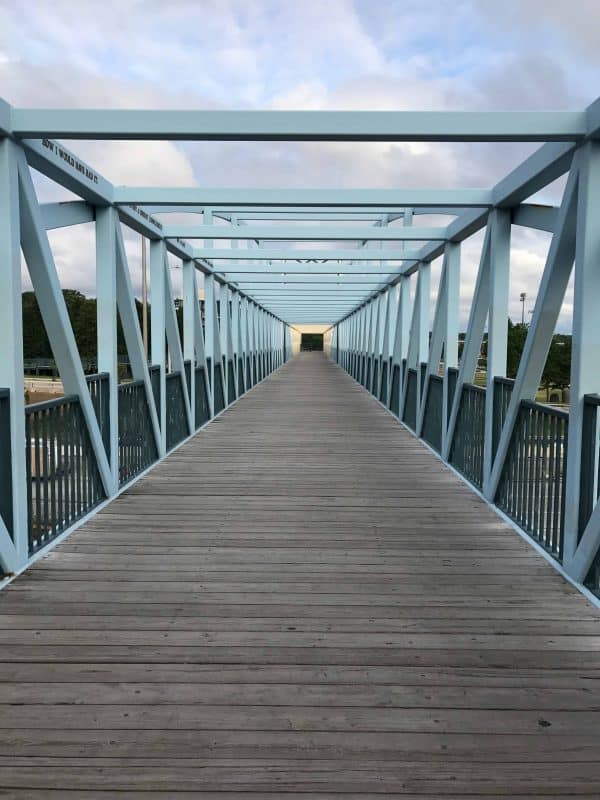 A great little market, The Wedge Community Coop was perfect for picking up a few healthy items (and perhaps a little chocolate...) to reset my travelin' body. Like this Brew Dr. Spiced Apple Kombucha that tasted just like apple pie. So. Good.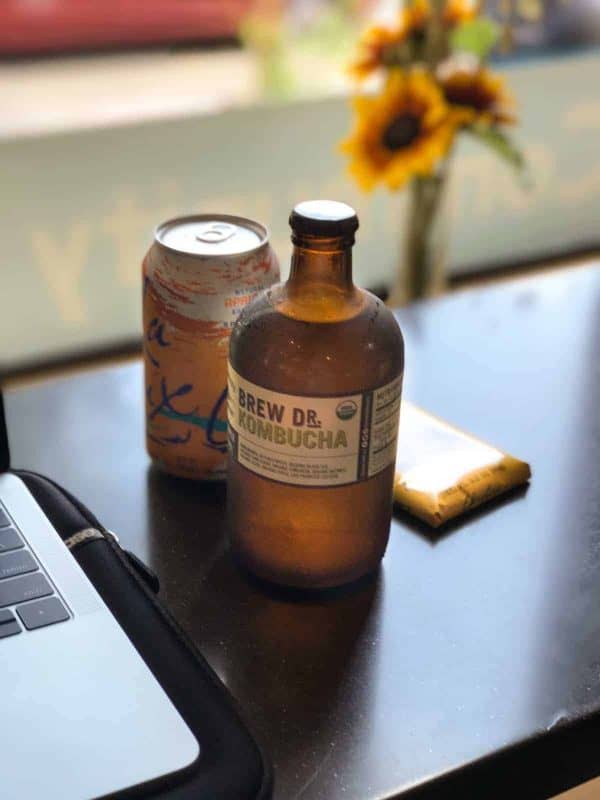 Not to mention a handy cafe to enjoy ready made foods and the perfect opportunity to use up more free wifi while waiting for the Airbnb check in time.
Located in what looked like a large office building, this place was huge. Full of vendors and little fast restaurant where you could grab a bite and walk around. All different type of cuisines were on offer and just a few restaurants with sit down service. For my Boston friends, image a cool, international Quincy Market meets Boston Public Market, but twice the size.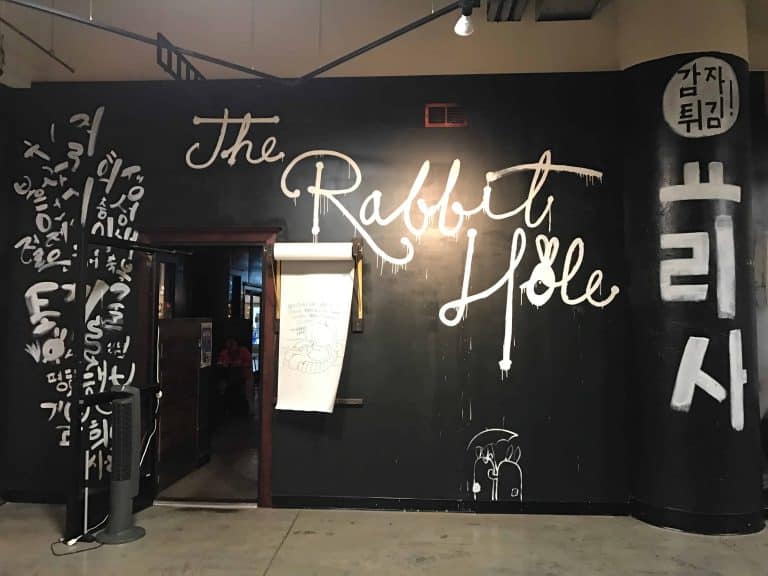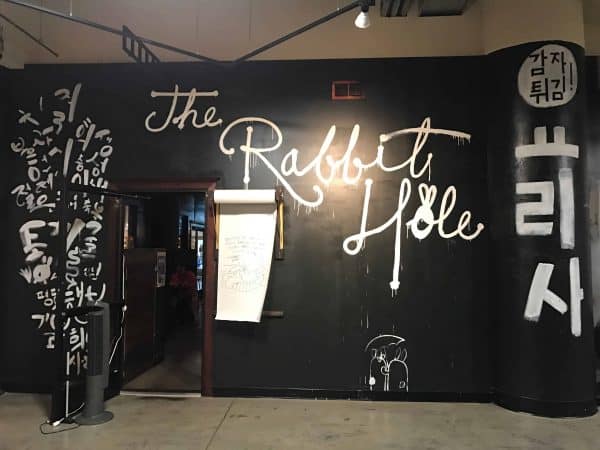 Listed on Eater's map of must try places in Minneapolis, The Rabbit Hole did not disappoint! Tucked in a corner of the Midtown Global Market with a dark exterior and a new drawing each day to greet you at the door. Into The Rabbit Hole I went and it was well worth the journey.
Run by a husband and wife team, working as bartender and wait staff for this slow and late Wednesday night. Cocktails were very creative and the food exploding with well balanced Korean street food inspired flavors.
If you go, definitely get the Brussel sprouts! Crispy, caramelized, bright lemony acidity and surprising burst of mint.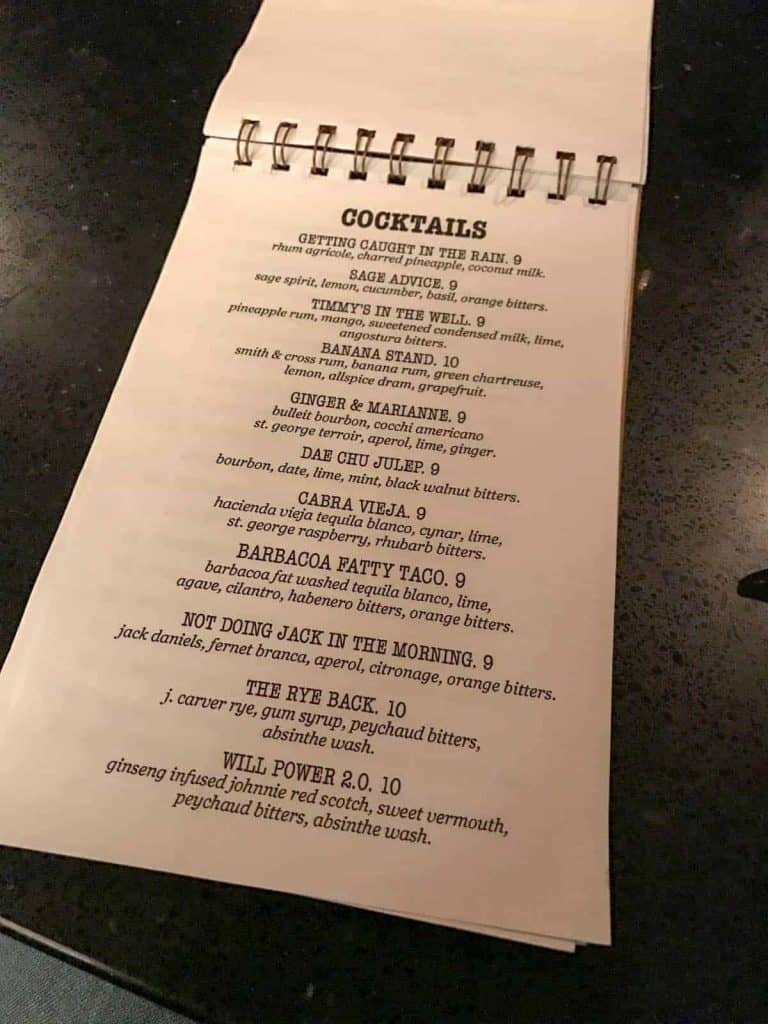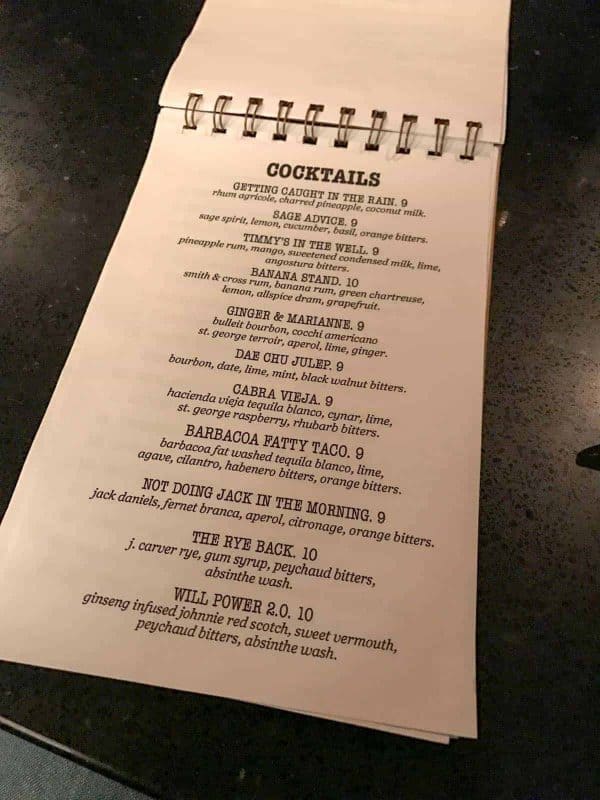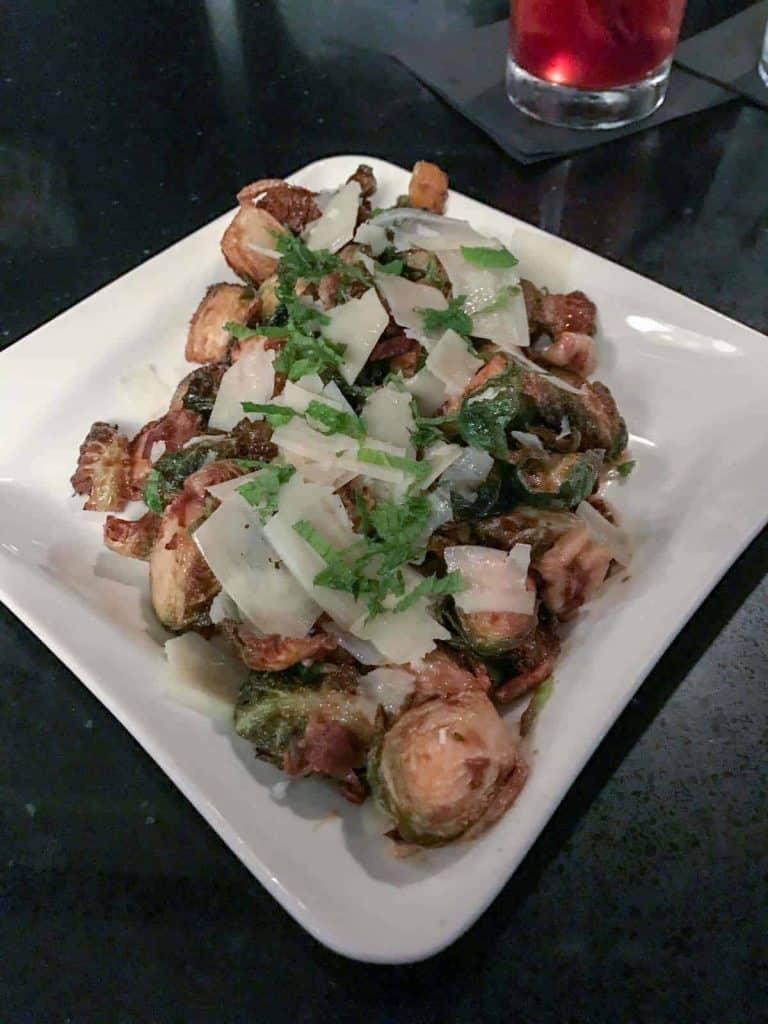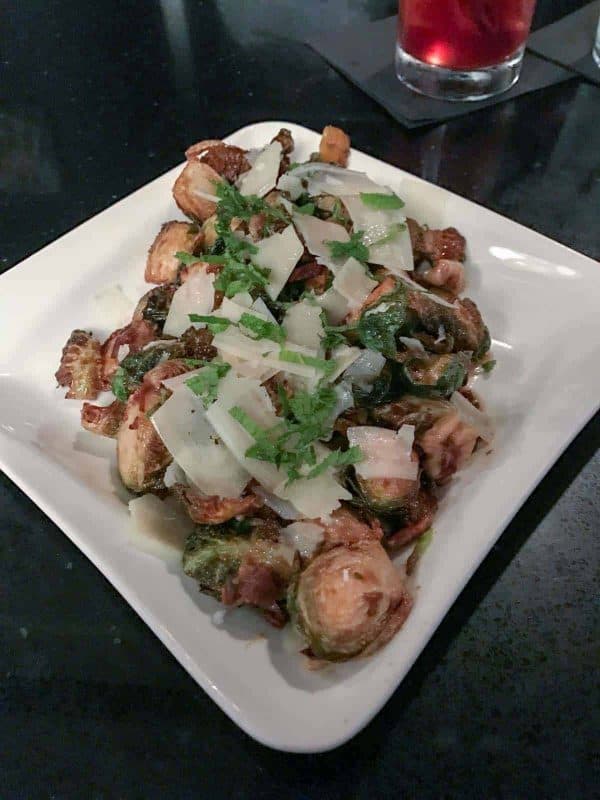 A little bit on the outskirts of downtown, check out i.e. for a traditional Italian experience. Homemade pastas, Italian wines, and hearty portions are up for grabs. The bolognese ragu was perfectly tender, savory and soul comforting.
and housemade limoncello...
If only, go for that reason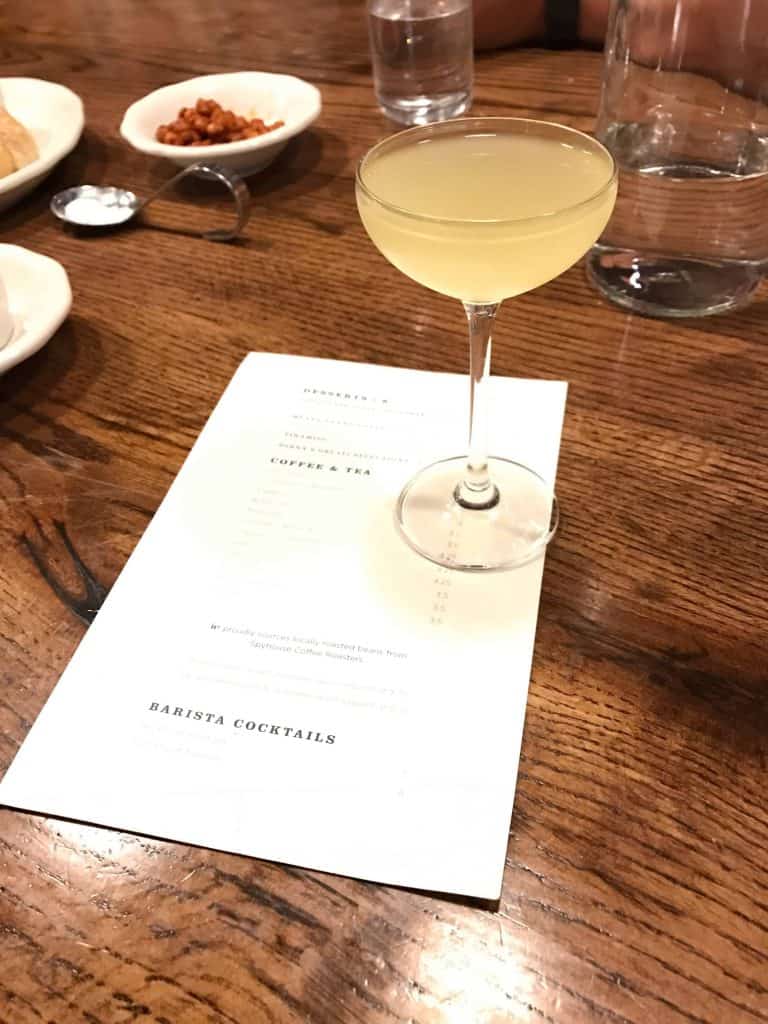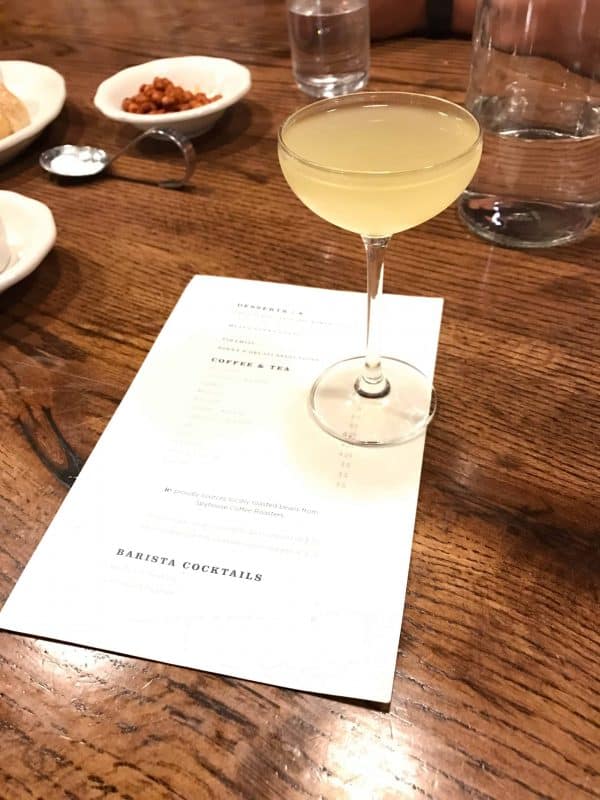 OR to hang out with all these lovely, inspiring blogging and photography ladies!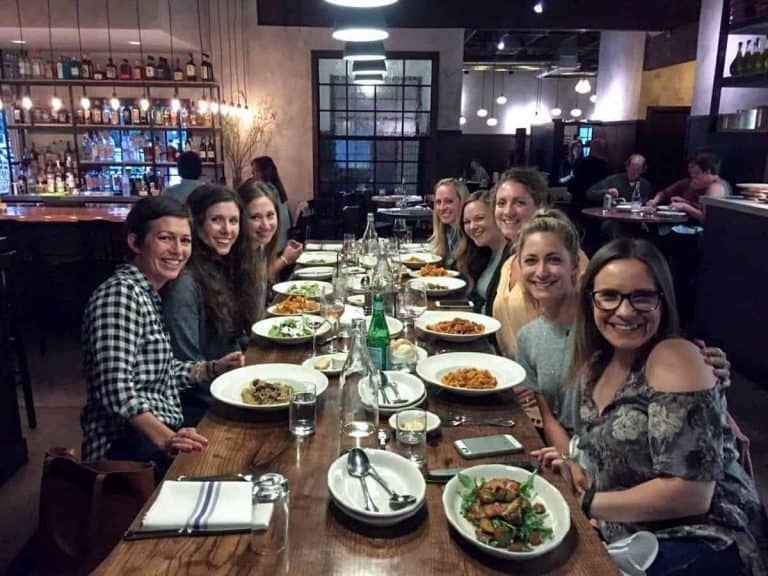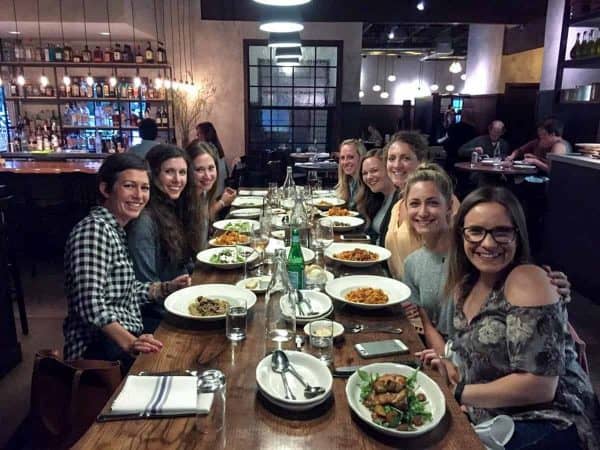 Take your own Minneapolis Trip
During the brief time there, there is this phrase said a few times.
"Date Minneapolis, Marry St. Paul."
Said if only to capture that Minneapolis is the hip (and slightly hipster) fun twin city that likes to spend more time out enjoying night life than time at home. St. Paul is your cozy, quiet, snuggle under the blanket with a cup of tea with your honey enjoying a show, movie, or just the glow of a fire.
Well, I'm not sure if it was my East Coast, Boston living arrogance but I wasn't expecting much arriving to Minneapolis. It's very pleasing to say, I was very wrong. Minneapolis is fun, creative, delicious place for the young single travelers, couples, and families.
Been to Minneapolis? Tell me about your favorite places to go! Never been? Try some of the same haunts as my visit and I hope you have as much fun!
xo,
Lauren