Cool off in the summer with a little frozen pink drink – frosé! These Rosé Slushies are simple, delicious and dangerously easy to enjoy. Flavors of crisp rosé wine, elderflower and lemon frozen into slushie wine perfection!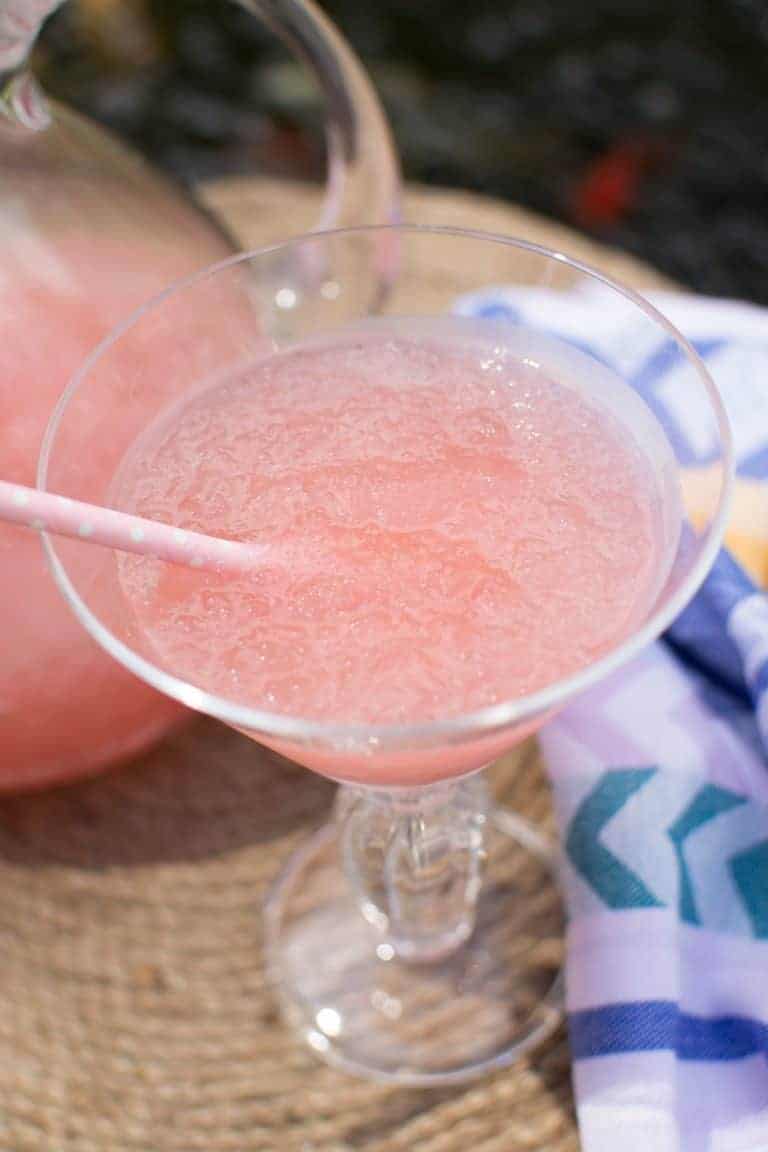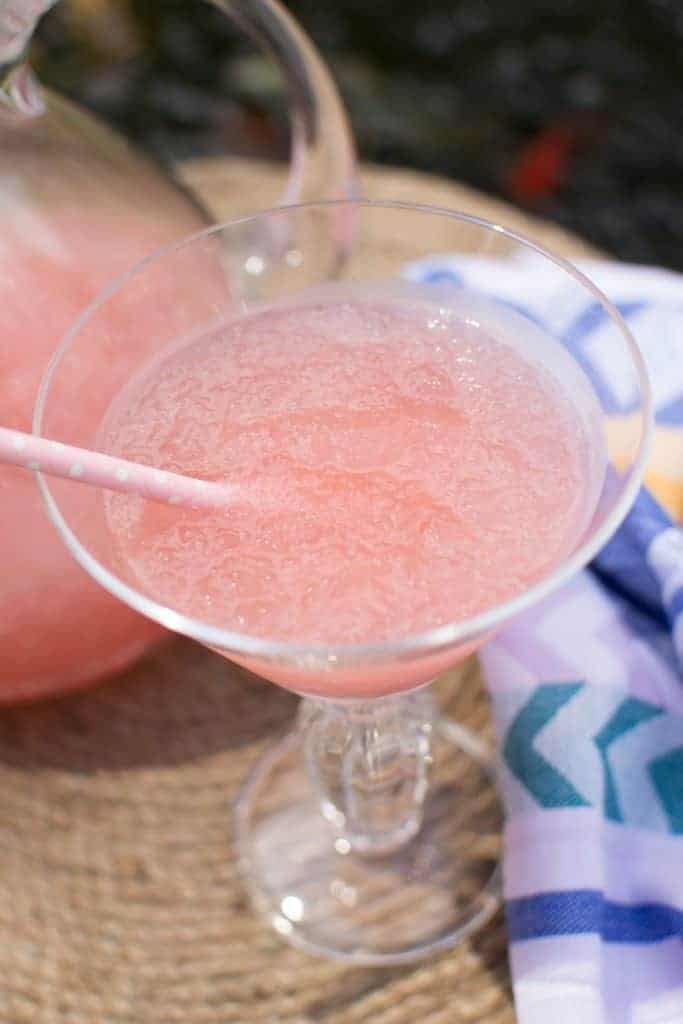 …Wednesdays are the best days
Now we sip rosé when we thirstay
Uh, damn right I like the life I live…
It doesn't have to be Thursday for a good throwback conveniently modified, right? For as long as I've can remember, Wednesdays have always been my day off. Even senior year of college I only had class on Tuesdays and Thursdays (perhaps not my most educationally motivated choice.) Regardless, Wednesdays truly are the best days.
My husband and I both had Wednesdays off when we were dating and the memory of those days are the fuel for the "Play" in HTP. We did SO much fun stuff in and around Boston. Random shows or games, new restaurants, bar hopping, or just 'taking the Jeep for a walk.' Then we both miraculously got restaurant jobs that required Monday through Friday work…wha?? Yes, those jobs do exists but I like to think having had one makes me part unicorn.
Way before I met my husband and moved to this beautiful city, I lived with two really great pals and on Wednesdays we got together with our other really great pals at the home of two very hospitable and awesome people and we played volleyball. Over the years my attendance has waivered, but the pool time and volleyball playing has certainly gone on.
Volleyball Wednesday has evolved with a bigger family of friends and a new drink in our cups, that beautifully refreshing pink liquid called Rosé.
Rosé itself has certainly evolved over the past few years as it's popularity continually increases. You don't have to be a lover of white wine, though also served cold, to enjoy rosé. You can pick a sweeter style, a dryer style, or my favorite….a frozen style. You do not even have to like wine to enjoy these rosé slushies. A casual sangria drinker will be an instant fan. And a regular wine and cocktail consumer, well…it's a no brainer.
To achieve that beautiful slushy pink, purchase a full-bodied, dark-colored rosé. The frozen rosé mixed with frozen elderflower lemonade – the trick being that though there is water and lemon juice in the recipe, the lemonade will not freeze completely due to the elderflower liquor. Five ingredients and a freezer is all you will need to make this mind-blowing, rejuvenating, and sneakily strong cocktail. Prepare to be refreshed.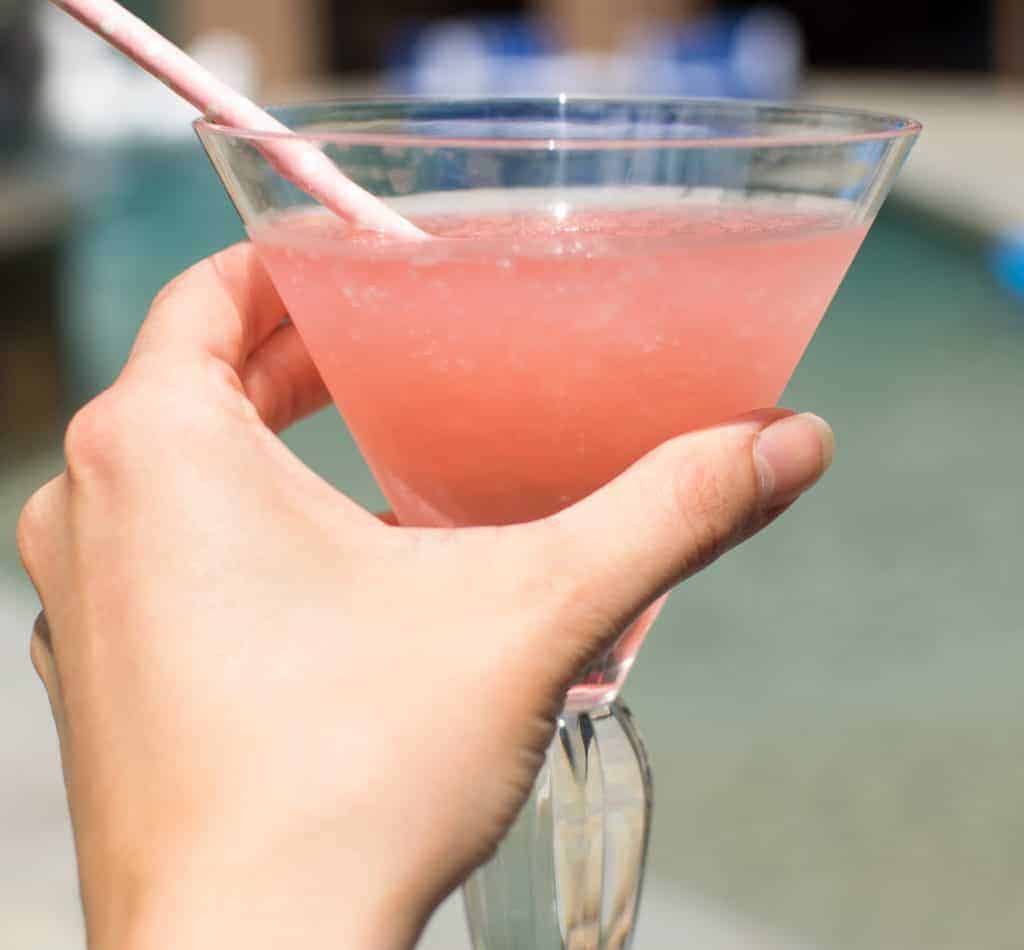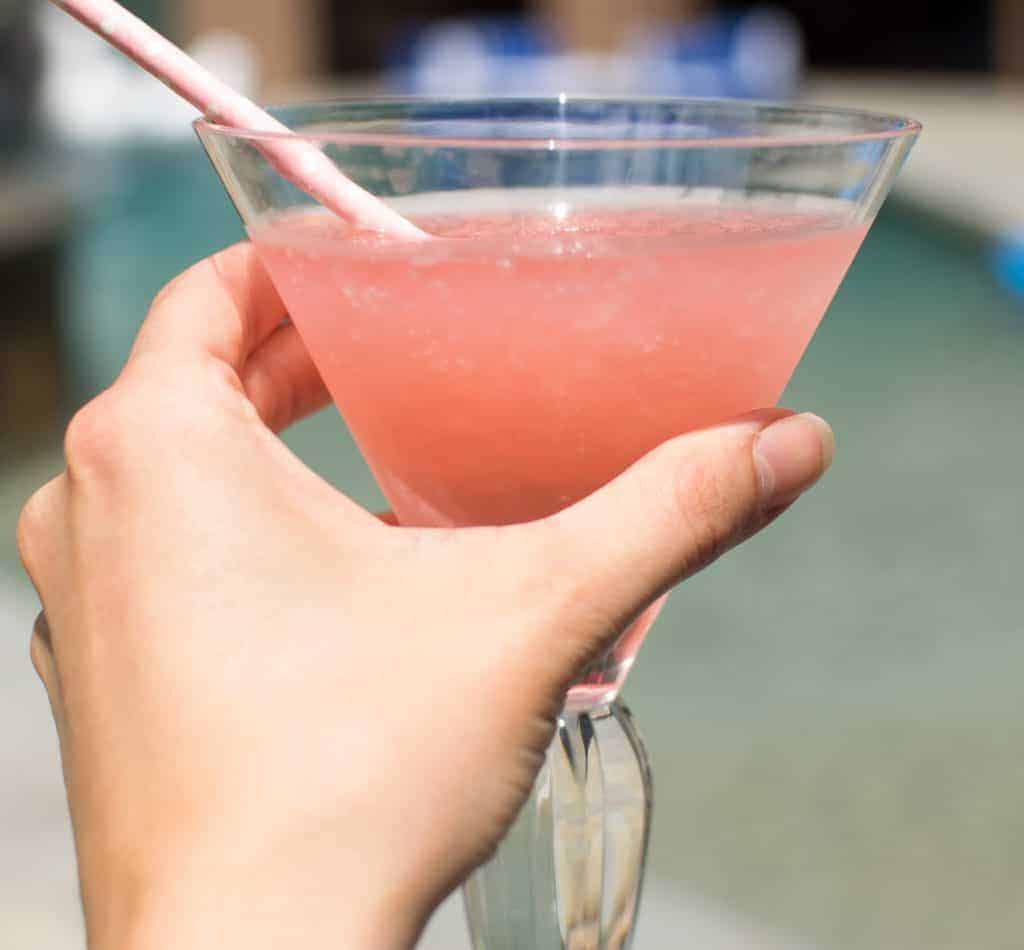 Print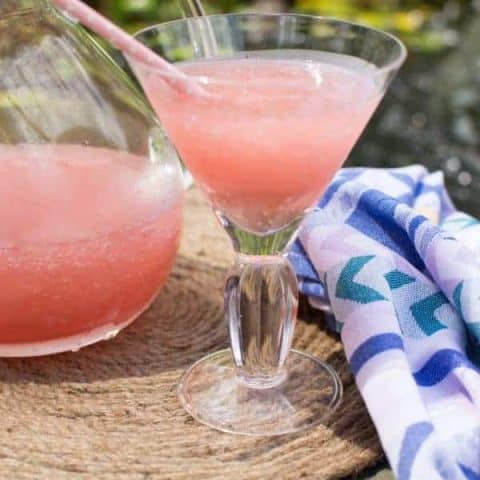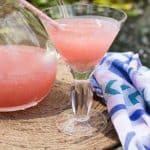 Rosé Slushies (Frosé)
---
Author:

Prep Time:

10 mins

Total Time:

10 mins

Yield:

6

drinks

1

x
Description
These Rosé Slushies are simple, delicious and dangerously easy to enjoy. Flavors of crisp rosé wine, elderflower and lemon frozen into slushie wine!
---
Scale
Ingredients
1

750ml dark-colored rosé
Juice of

1

lemon

1 cup

warm water

¼ cup

sugar

1 cup

elderflower liquor (such as St. Germain)

2 gallon

size zip-lock bags
---
Instructions
Carefully pour the bottle of Rosé in a zip lock bag. Zip and store flat in the freezer.
In a large container, such as a quart mason jar or mixing bowl, combine the lemon juice, sugar, and warm water. Water should be warm enough to melt the sugar but not boiling.
Add elderflower liquor to the lemonade mix. Zip and store flat in the freezer.
Allow to freeze at least six hours, overnight is best.
In a pitcher or punch bowl, empty both zip lock bags. Use a wooden spoon to stir and remove any clumps from the lemonade mixture.
Serve and enjoy!
Keywords: frozen wine cocktails, rosé wine cocktails, wine slushies, summer cocktails,
Recipe Card powered by