A little bit of tart and a touch of sweet, flavors of pomegranate and tea are taking over your standard brunch cocktails. Love brunch? Love mimosas? Tired of the same old brunch cocktails? Perfect. Pop open that bottle and break out the champagne flutes. Let's get on our Instastories and boomerang a Pomegranate Prosecco Kombucha Cocktail!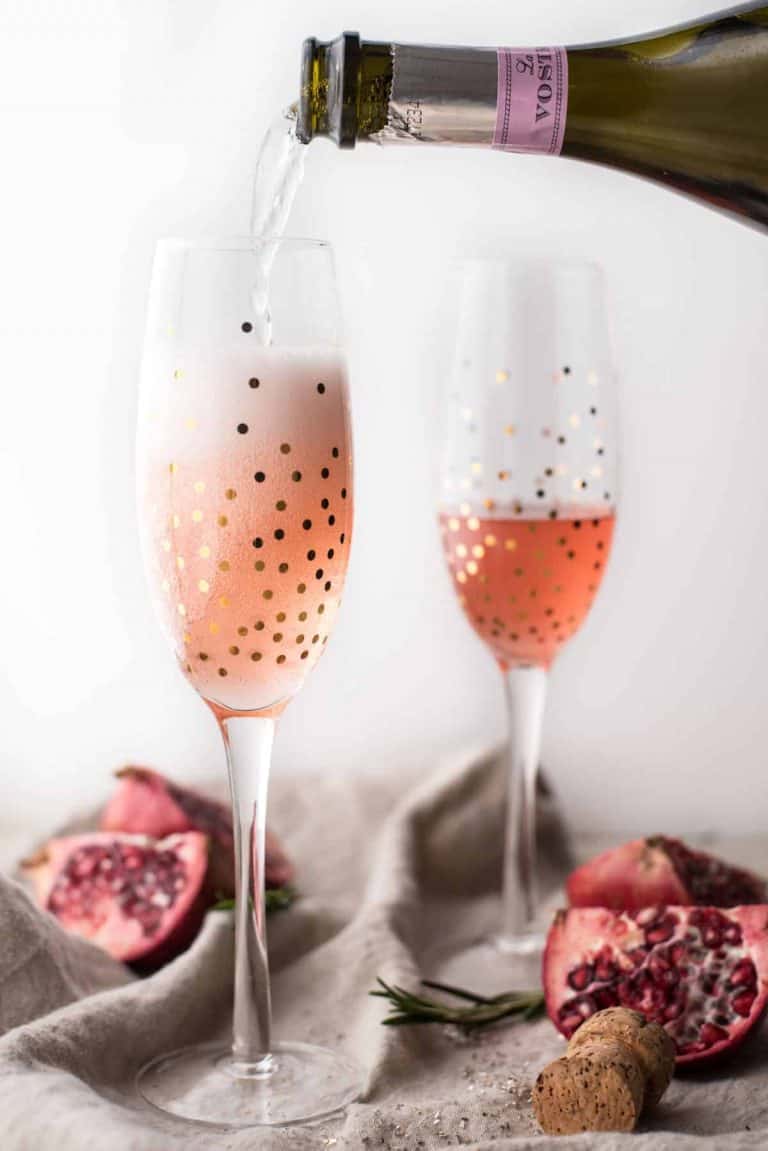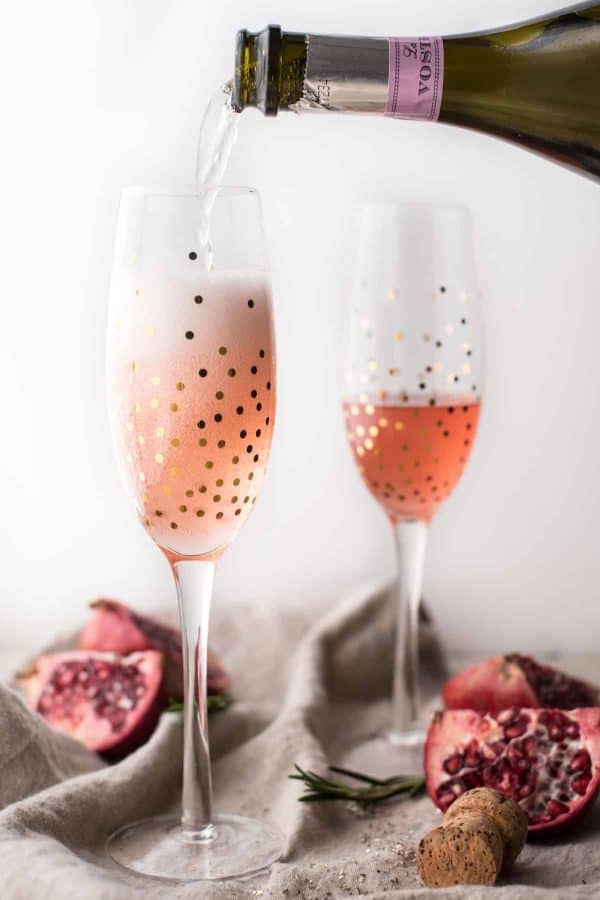 Why Kombucha?
Not going to lie, when kombucha was first starting to make a splash on the East Coast I was a total hater. Some how this gut loving, naturally fizzy beverage got wrapped up in stereotypes, and well, I'm sure glad I got over that nonsense. It's like iced tea. Delicious, slightly sweet, fizzy, cold tea that just wants to love your gut. How could you hate that?
While I'm no doctor or dietitian, over the years the discovery of what foods help me feel good and what foods don't have me totally hooked on the fermented liquid. You know when you're traveling and your body is somewhere between, "meh" and "blagh?" A little drink of 'buch helps get me feeling back to normal.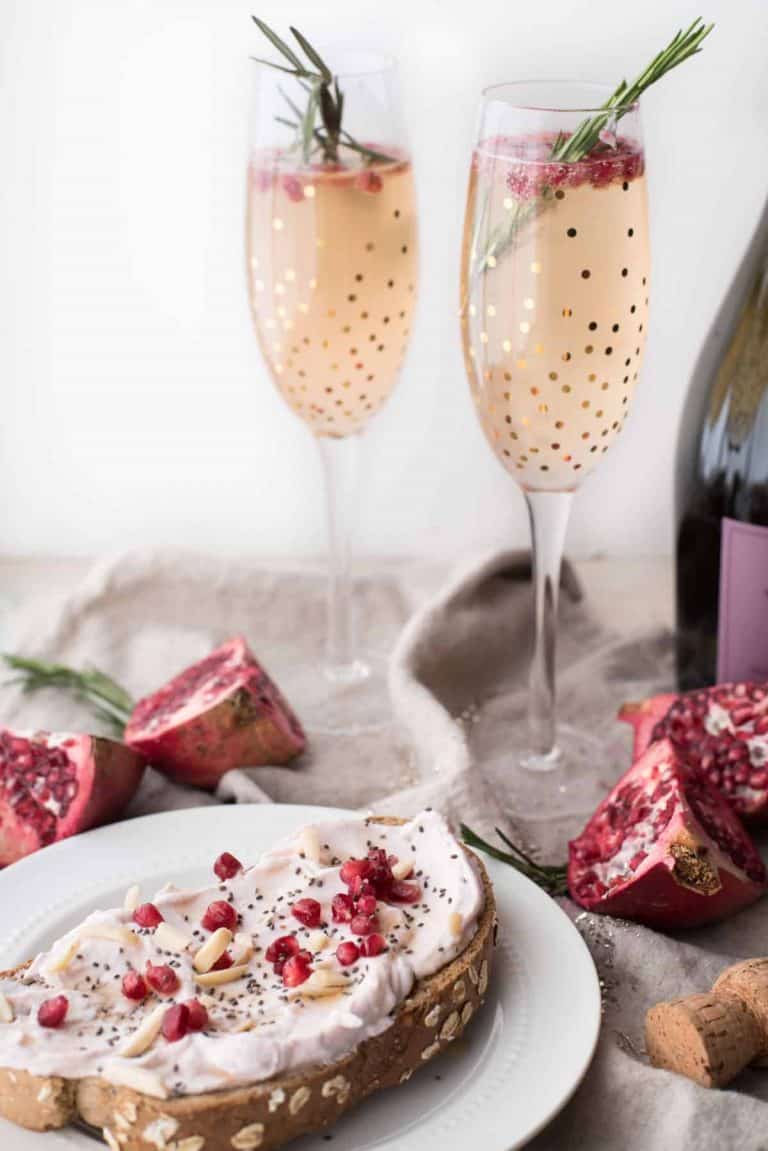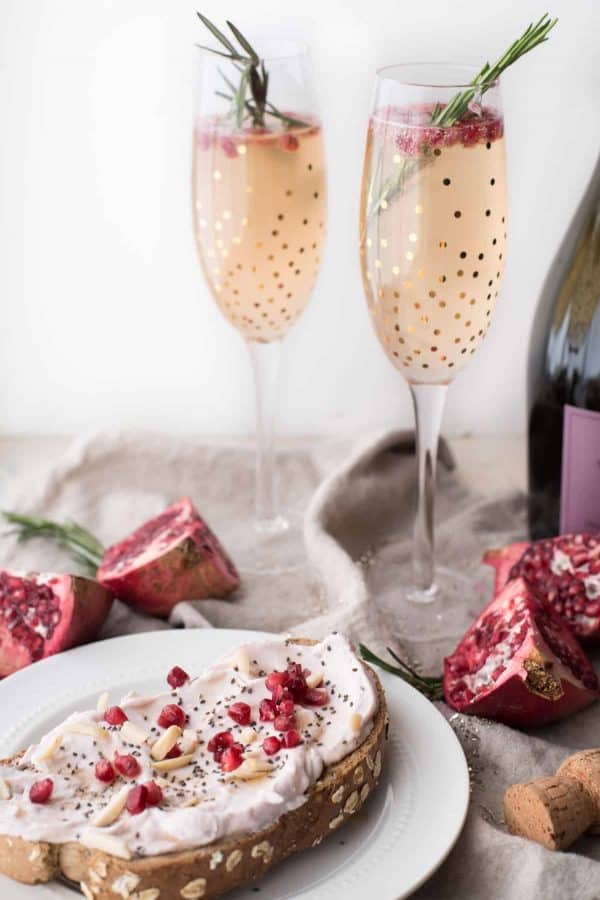 Most kombucha does have a bit of fruit juice blended in so the sweetness will vary depending on brand and flavor. If you're interested in adding kombucha to your everyday routine, start with a little bit and see how it goes. You'll be whipping up some 'buch cocktails in no time. For more information about fermented foods, I found this blog post from Foodal to be super helpful.
Pomegranate Prosecco Kombucha Cocktail
Pomegranate season is in full swing right now, so we're taking advantage of these tasty little bursts of fruit flavors. It's a little sweet, a little tart just like the Health-Ade Pomegranate Kombucha we're using for the cocktail. This post isn't sponsored by Health-Ade, I just really love their stuff. If you're looking for a 'buch that's a little sweet but not drowning in fruit juice with a variety of flavors, check 'em out. Plus, they tend to be available in most grocery stores on the East Coast for an easy to get item.
Ok, but enough about the kombucha, let's talk about cocktails. It is Friday after all and if you're not working, you're probably brunching. Your brunch needs Pomegranate Prosecco Kombucha Cocktails. End of story.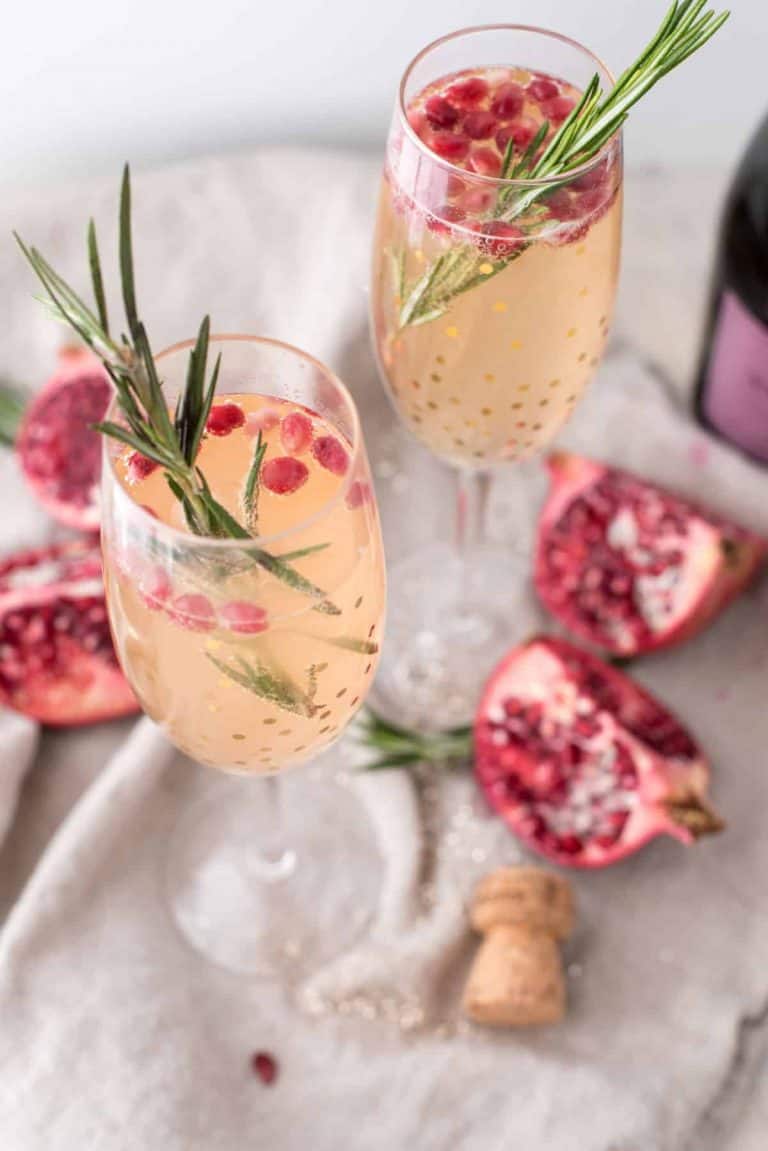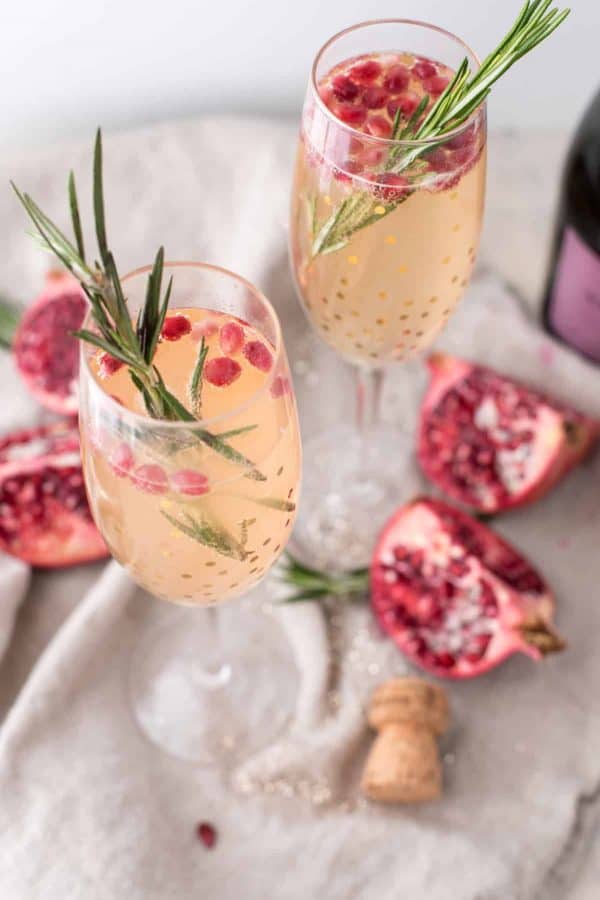 Haha, jk. Not the end.
Along the same thought process of a mimosa, you'll be adding enough kombucha to fill about ⅓ of the glass. Then the rest with prosecco, because brunch + prosecco is the recipe for a good day.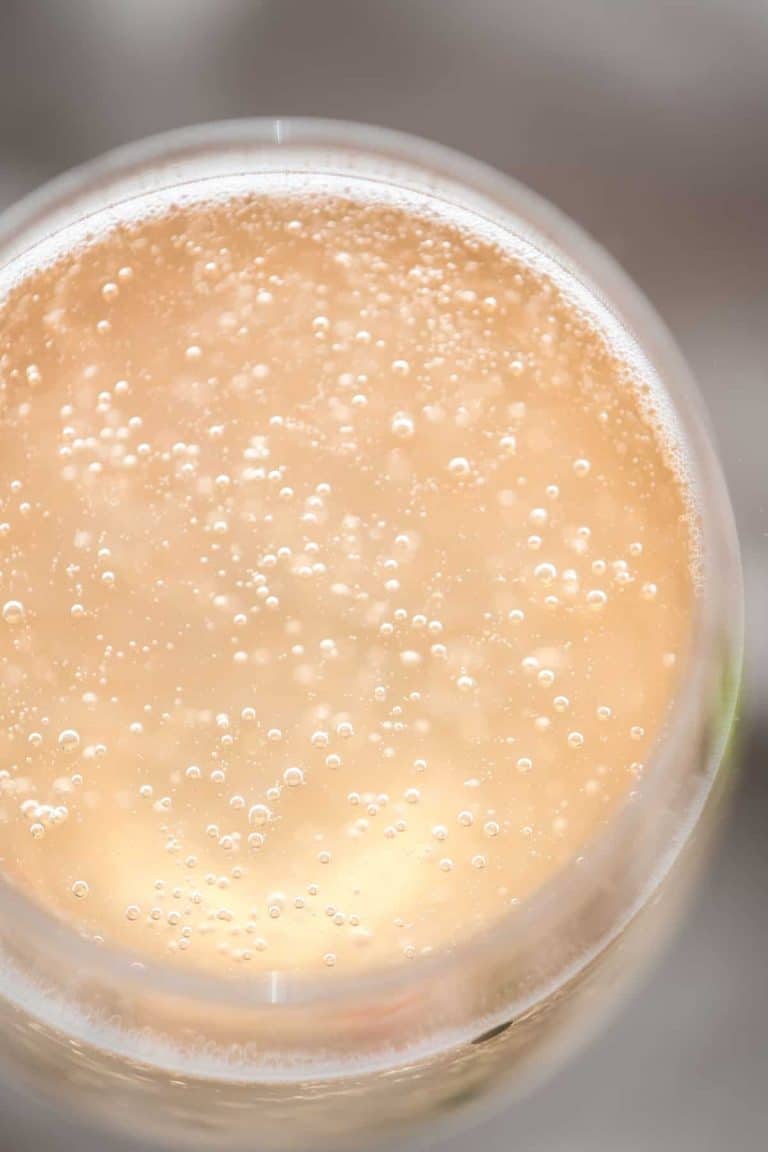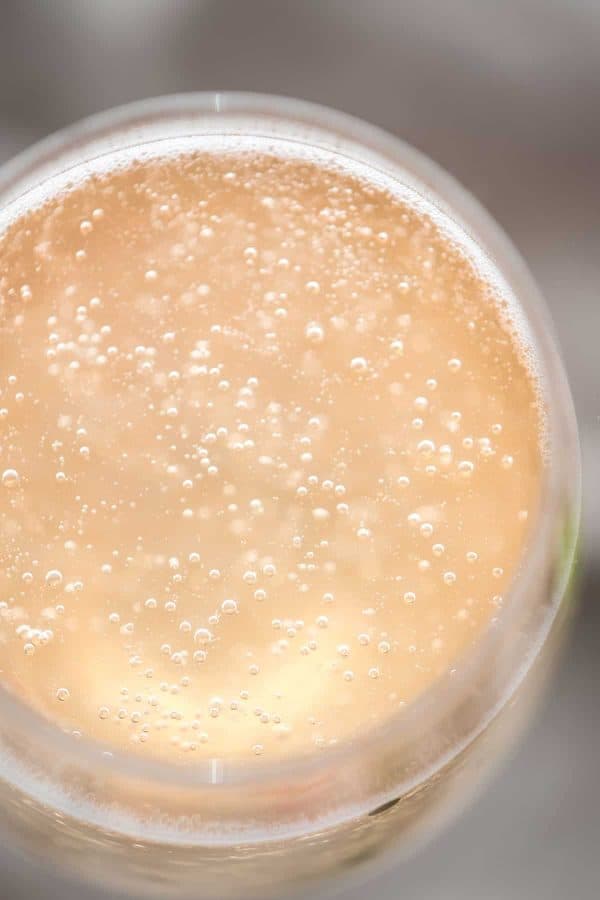 Brunchtastic
If pomegranate kombucha is unavailable, you can grab a little pomegranate juice at the store and add about a table spoon to your kombucha of choice in the glass. And when it comes to prosecco, let's not be picky. If you're using Veuve to make a Pomegranate Prosecco Kombucha Cocktail, I don't know if can't be friends. That might qualify as Veuve abuse. Years in the restaurant industry have shown the best mimosas come with affordable champagne/prosecco. So why deviate from what we've already come to love?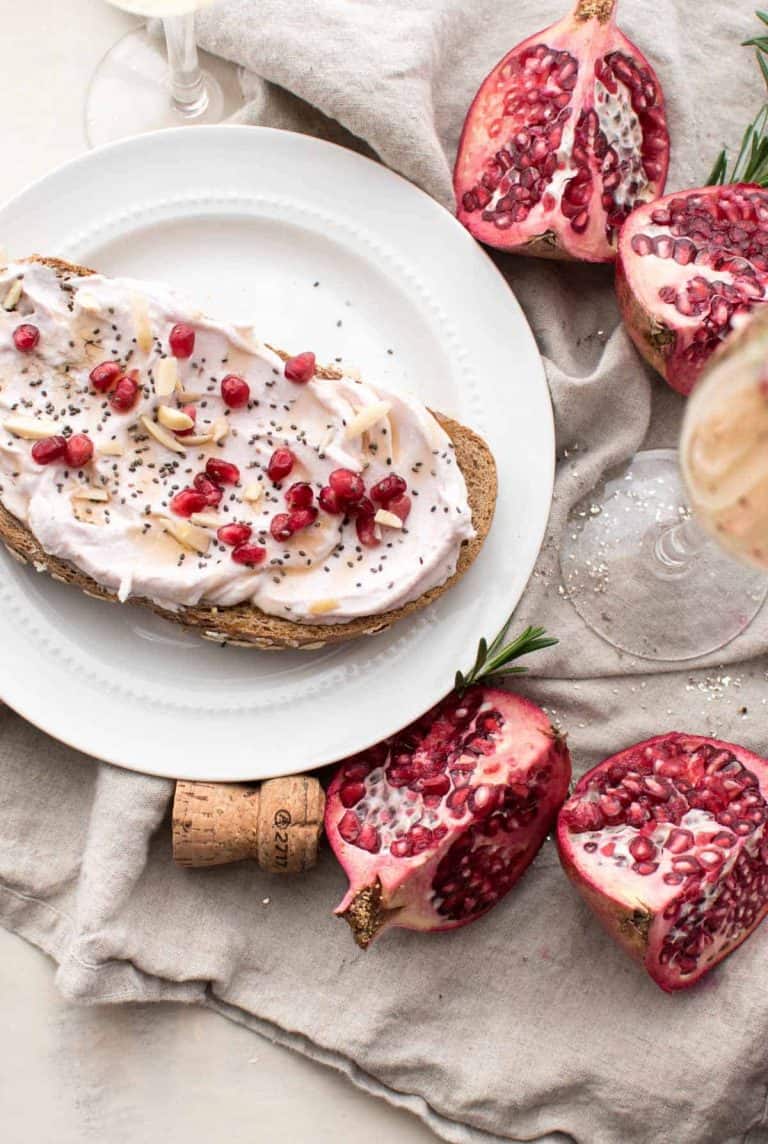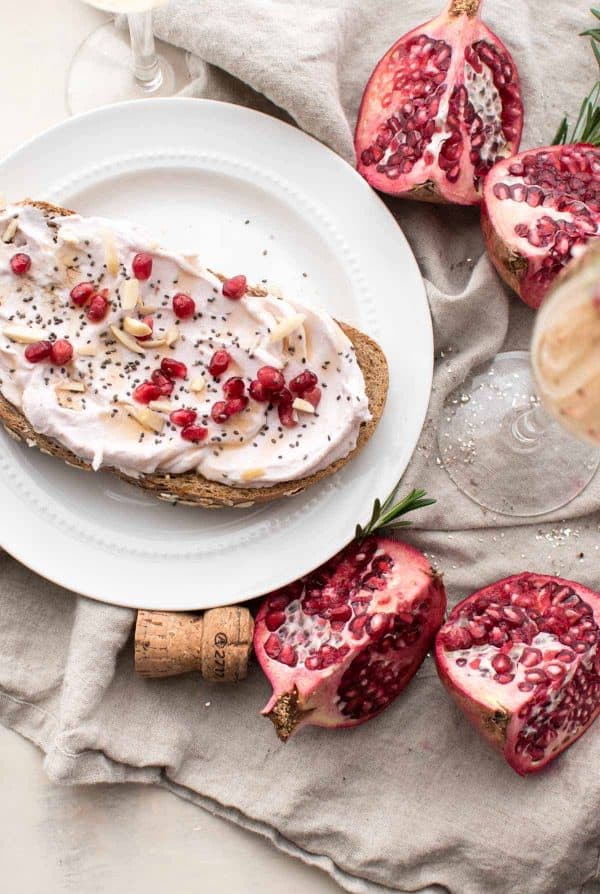 And let's be honest, the next best thing about brunch besides it being socially appropriate to day drink is the snacks. My current breakfast rotation is this soft and tasty thick cut multi-grain bread toasted with Icelandic Skyr on top, a little chia, almonds and a drizzle of honey. SO good. But if you're cooking for a crowd, these Peach + Burrata Toasts are ridiculously easy and always a hit. To bring your savory A-game, French Onion Soup Pull Apart Bread is stupid good and disappears instantly.
Or just show up with ingredients for Pomegranate Prosecco Kombucha Cocktail because you'll be the most important person at brunch.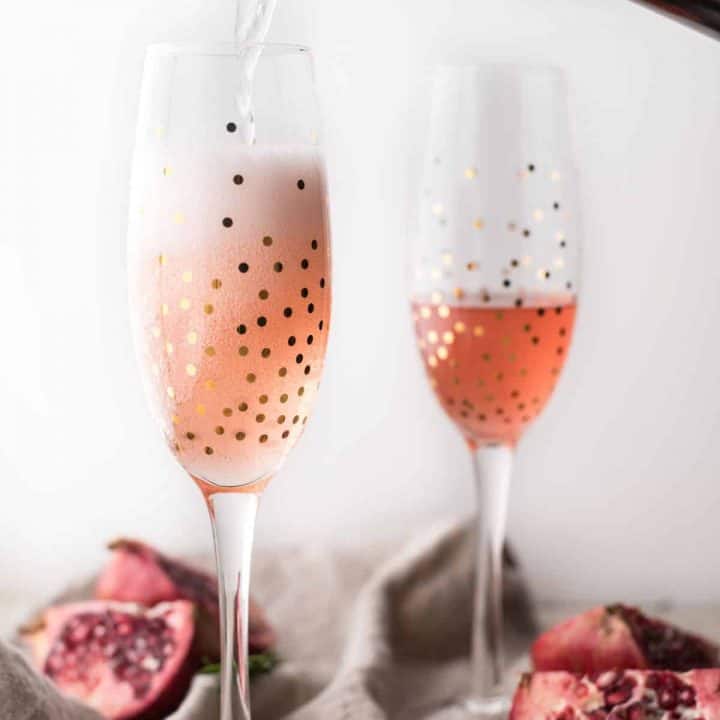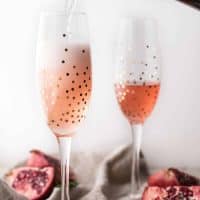 Pomegranate Prosecco Kombucha Cocktail
Finally a cocktail worthy of avocado toast, a Pomegranate Prosecco Kombucha Cocktail is a touch sweet, a little tart and perfectly probiotic.
Print
Pin
Rate
Ingredients
1

pint

Pomegranate Kombucha

(see notes)

750

ml

bottle Prosecco

¼

cup

pomegranate seeds

Optional: rosemary sprigs for garnish
Instructions
Fill champagne flutes ⅓ of the way with Pomegranate Kombucha.

Top with prosecco, leaving about ½ inch from the top of the glass.

Add a few pomegranate seeds to the glass.
Notes
If Pomegranate Kombucha is unavailable, use a mild flavored or unflavored kombucha and 1 tablespoon pomegranate juice.
Nutrition
Calories:
73
kcal
|
Carbohydrates:
4
g
|
Protein:
1
g
|
Fat:
1
g
|
Saturated Fat:
1
g
|
Sodium:
10
mg
|
Potassium:
148
mg
|
Fiber:
1
g
|
Sugar:
4
g
|
Vitamin C:
1
mg
|
Calcium:
13
mg
|
Iron:
1
mg