Life has been incredibly busy since we got back from France! It seems like a month has literally flown by. With Easter and the Boston Marathon behind us, there is a little lull until Cinco de Mayo. My favorite holiday of all, because tacos and margaritas pretty much make up the blood coursing through my veins. While we await the onslaught of south of the border recipes, I'm still missing all the delicious things we ate and drank in Paris. Eating that much butter is amazing and should probably be illegal.
After we returned home, we were greeting with welcome back salutations and the customary questions about our trip. My response to it all is that we honestly did so much in the time that we were there. Four days in Paris and there was a lot checked off the bucket list.
Of course, there is plenty we didn't get to do that I would love to in a future visit. But if I never have the opportunity to go back to Paris in my lifetime, I can die feeling pretty satisfied about our travels there.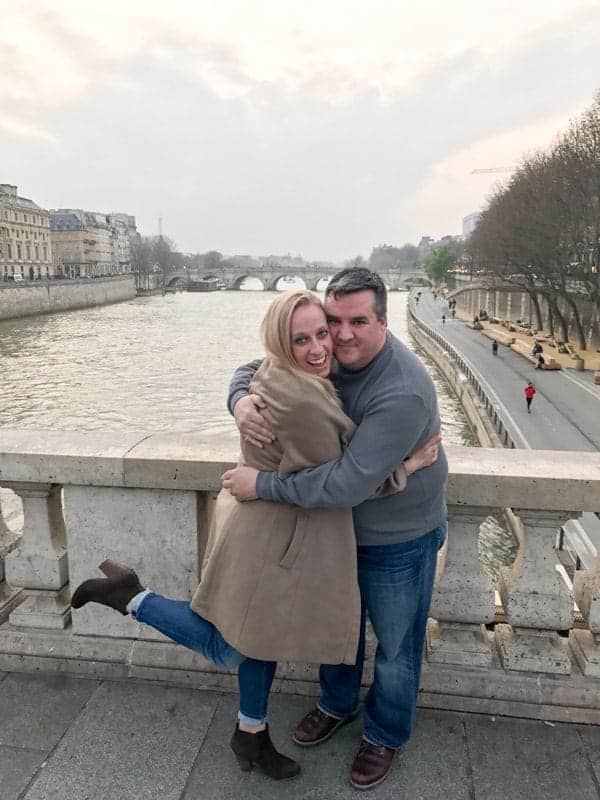 Four days and so many possibilities. Here's how to make the most of four days in Paris, broken into four parts.
Four Days in Paris - Day 1
Tip One - Don't Sleep
We took a Thursday night flight out of Boston, Massachusetts that landed in Charles de Gaulle airport at 8am the following morning. After retrieving our bags and an uber, we checked in at the Crowne Plaza-Paris République, checked out the accommodations, took a quick shower and head out. This was key to our jet lag survival.
Located right next to steps to the metro and the Musee des Arts de Métiers, the patio is the ideal place to sit. Plenty of seating, a spectacular view of the street and the comings and goings to satisfy those who like to people watch.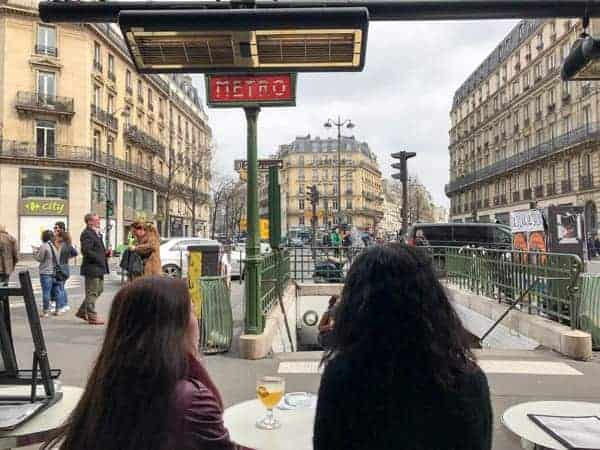 Food was good with typical brasserie lunch offerings available - salads, croquet monsieur/madame, cheeseburgers, etc.
Our first day in Paris was rainy and a bit dreary so we took the opportunity to spend it indoors. Off to the Louvre!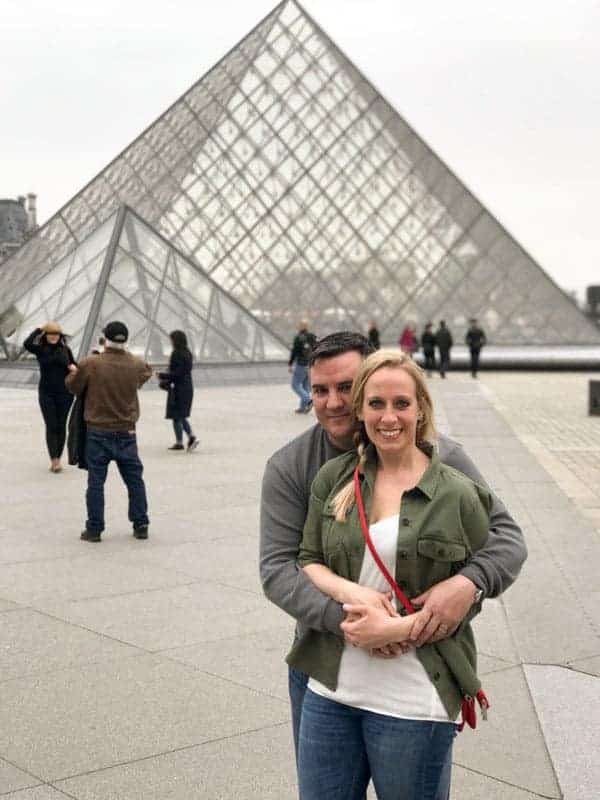 One day is certainly NOT enough to really take in The Louvre in it's entirety. Henry and I had originally opted for the audio guided tour, but after seeing the rental lines decided against it. At one point in my life I had wanted to study art history so I was in my glory nerding out at all the art.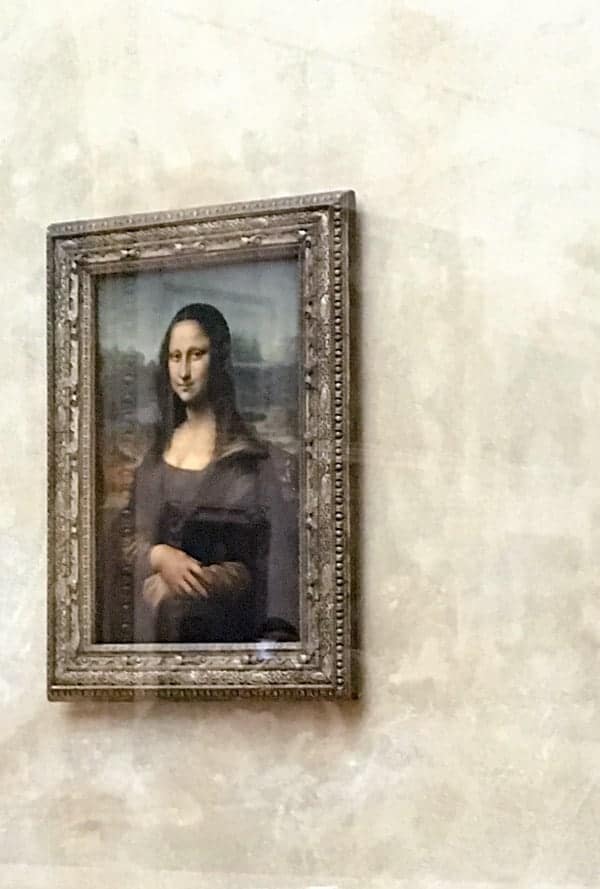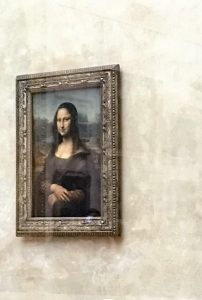 Though there is plenty we didn't see, we definitely checked off the go-to exhibits. Like Mona. Luckily I knew what to expect. She's kind of small and you can't get close. Carlos was not aware, Carlos was disappointed.
To sum up the Louvre in one sentence, hmm, I'll give it a try. An immense collection from sculptures to paintings, but be prepared for lots of nudity and lots of religious figures in the art, both of those not being mutually exclusive. It's a poorly constructed sentence, but that's the gist.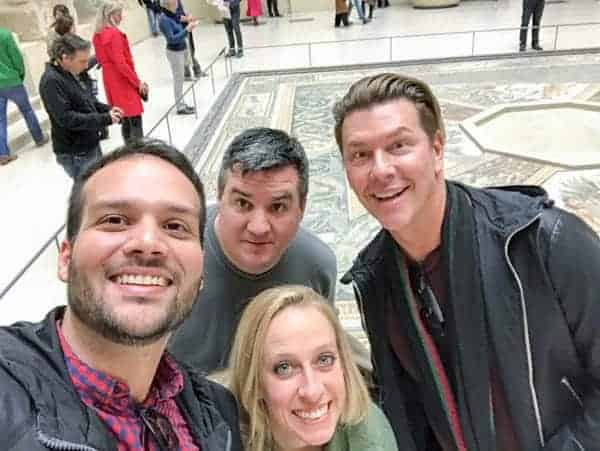 If you're in Paris and you have a few hours or the weather is lousy or you truly appreciated old things from the past, go go go to the Louvre.
Cocktail break
Post our art-absorbing venture we stopped for cocktails and incurred the first of the Martini Problem's experience. Probably one of the funniest of the trip. And the hunt for a proper cocktail began.
With a refresh of liquor coursing through our veins and our tour director Carlos motivating us onward. Blindly walking countless blocks to Notre Dame. Next time, we take a cab.
Regardless of your religious observations, I highly recommend you check out Notre Dame. The space and architecture is truly breathtaking. To think of how old the building is and the way it was built is just mind blowing.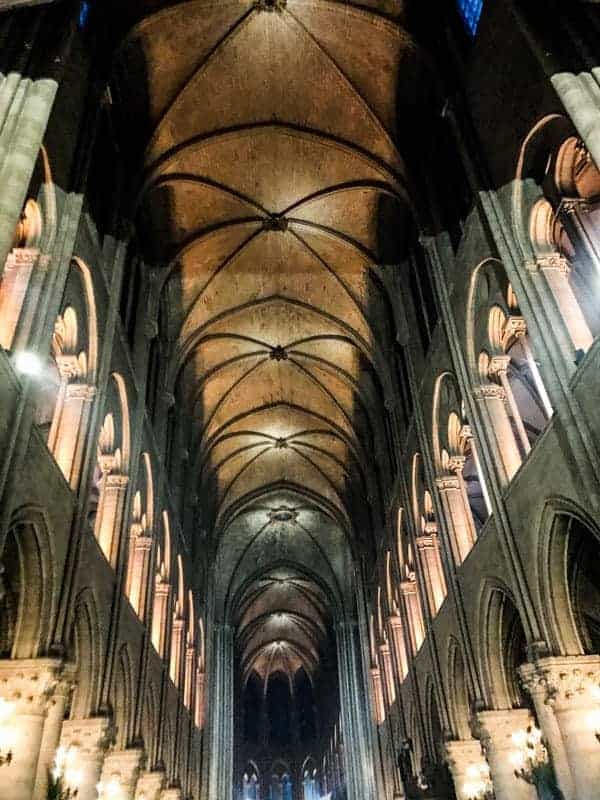 We lit candles for loved ones, listened to perfectly harmonized voices bounce off the magically acoustic walls.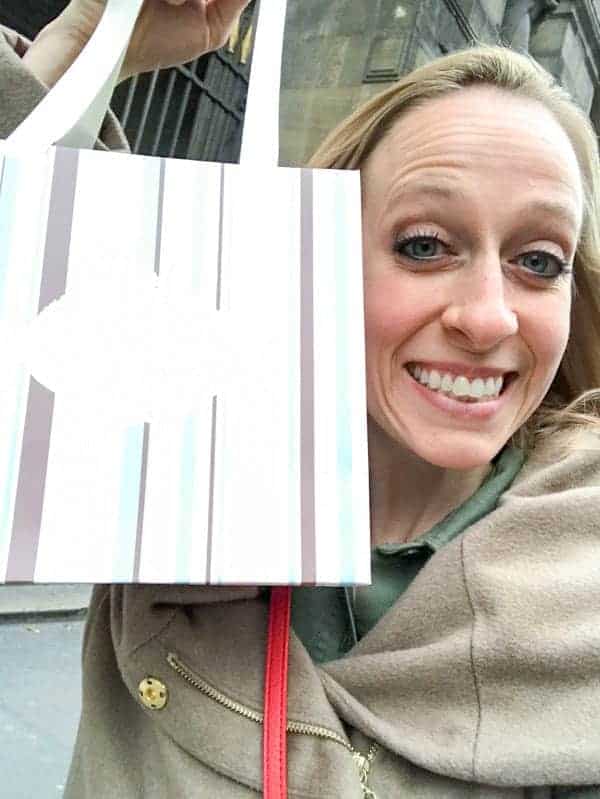 And then I forgot my beautiful, perfect, delicious macarons from the high end shop at the Louvre in the cafe bathroom next door. Womp womp.
If you are in Paris, this restaurant is a must go. We struggled all day to find some really delicious craft cocktails and were desperate for a traditional French brasserie meal. This place fits every bill perfectly. While waiting at the bar for our table, we sipped well-made martinis and old-school cocktails in a real silver shaker. Extra effort taken to chill the tin with shaved ice prior to shaking.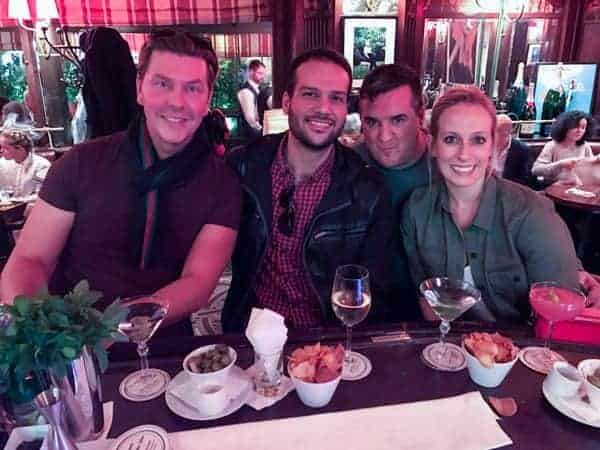 Sitting at a barstool, the upbeat music from a piano player just a few yards away fills the background with lively buzz. The name Hemingway glitters in the soft lights from a gold plate attached to the bar top. In sync cocktail making routines from the bartender and bar managers, and a few prankster tricks like this secret selfie had us all impressed and amused.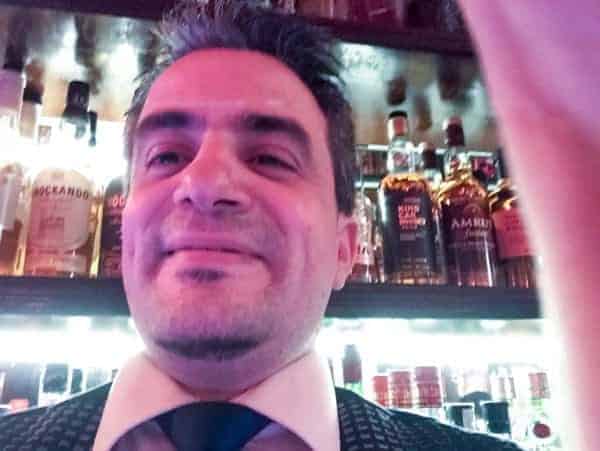 If the drinks and the service don't have you, the food will. Escargot, foie gras, duck, lamb and more. We ordered all the French cuisine we could eat and each bite was positively delectable.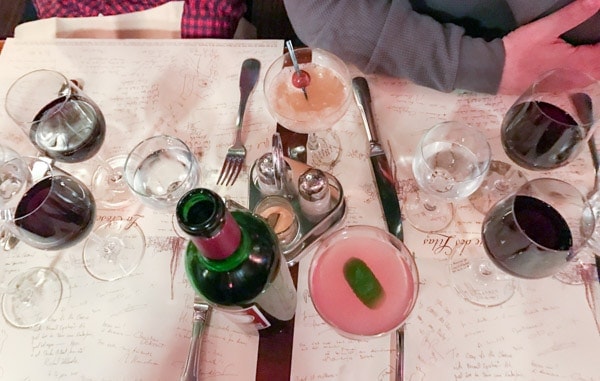 We spent the rest of our vacation trying to find a restaurant to meet this experience, and while quite a few came close, La Closerie des Lilas was tough to beat.
Popping Bottles from the Balcony
In toast to our travels and a great start to vacation with friends (and perhaps a little delirium from lack of sleep) we popped a complementary bottle of champagne in the hotel room. Balcony windows were open and a beautiful view of Place de la République and statue on offer. The busy sounds of a late Friday night filled the room while we laughed, sipped and eventually snoozed ready for the next adventure Four Days in Paris could bring.