Get crave-worthy steaming hot dinner rolls and cheesy, garlicky, herbed dipping oil at home! Play some Italian music and set the table because these copycat Bertucci's dipping oil and rolls are super fast, easy to prep, and disappear fast. You'll feel like you're dining at an authentic Italian bistro with fresh hot rolls and herbed dipping oil on the table in 20 minutes and only 6 ingredients!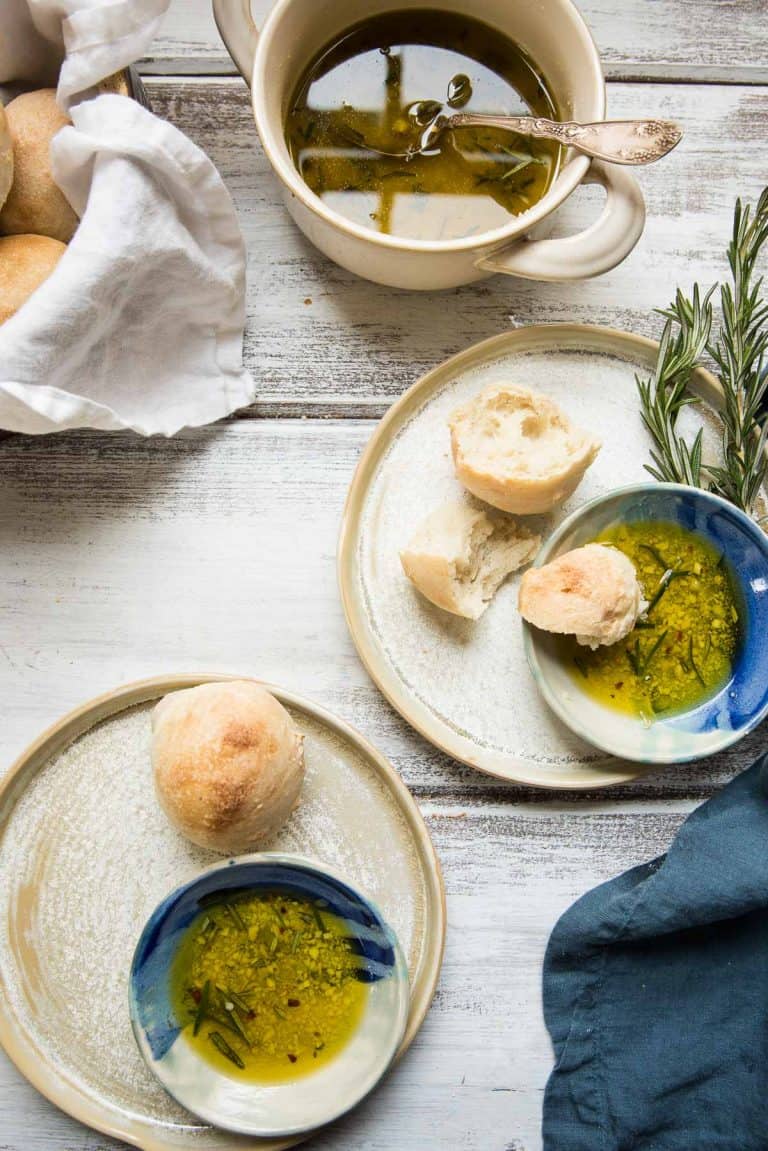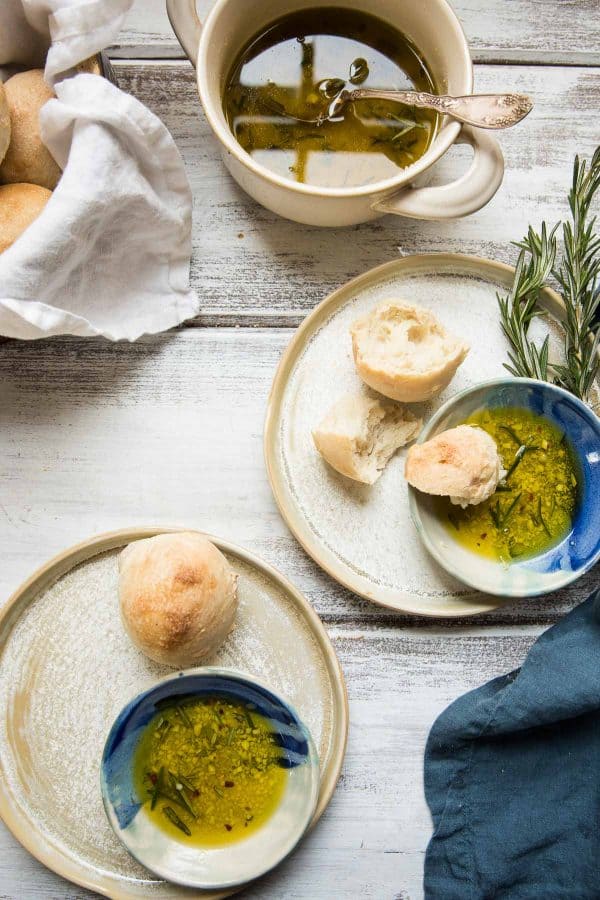 Close your eyes and pretend you're sitting at a welcoming Italian restaurant. The smell of a brick oven burning wood is in the background and within seconds of settling down at your table a basket of hot, fresh-baked rolls and a glistening plate of herbed dipping oil arrive in front of you.
You can have all that, do next to no work prepping it and get it in front of you in under 20 minutes. No travel to the Italian restaurant required.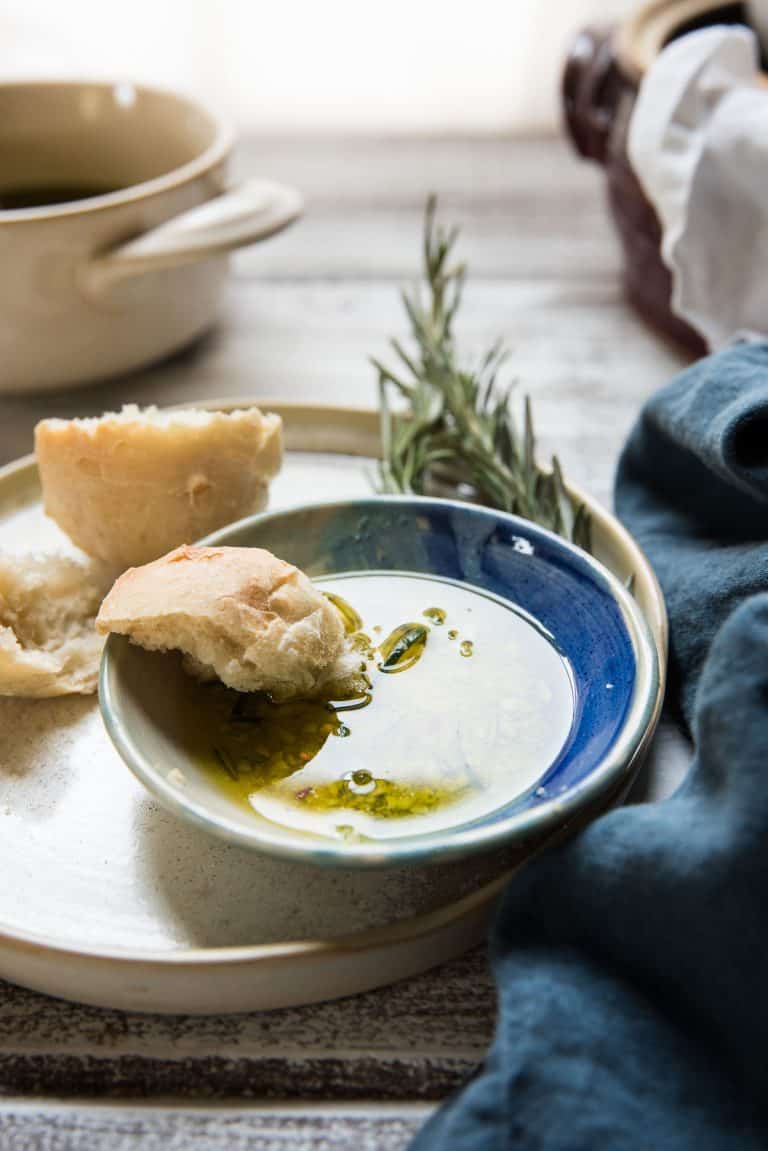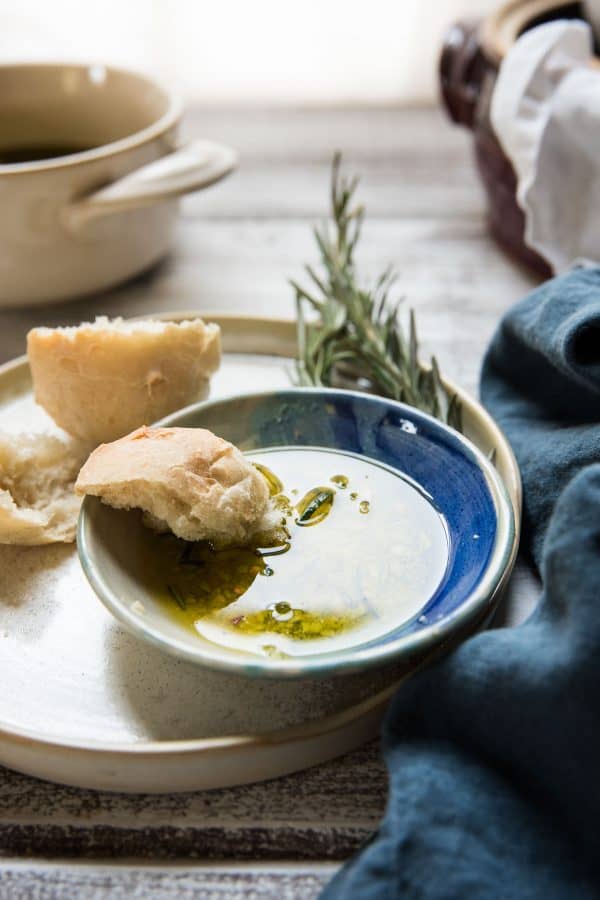 Let's talk about why you need these copycat rolls in your life:
only need a store-bought pizza dough to make them
crusty outside of the roll leads to soft, steaming, tender inside
perfect for soaking up infused olive oil
dipping oil is easy to prep, super flavorful with easy ingredients
Next time you're serving up chicken parm, bolognese, or trying your hand at homemade pasta, set aside 20 minutes to prep and bake this dipping oil and rolls recipe to complete the experience!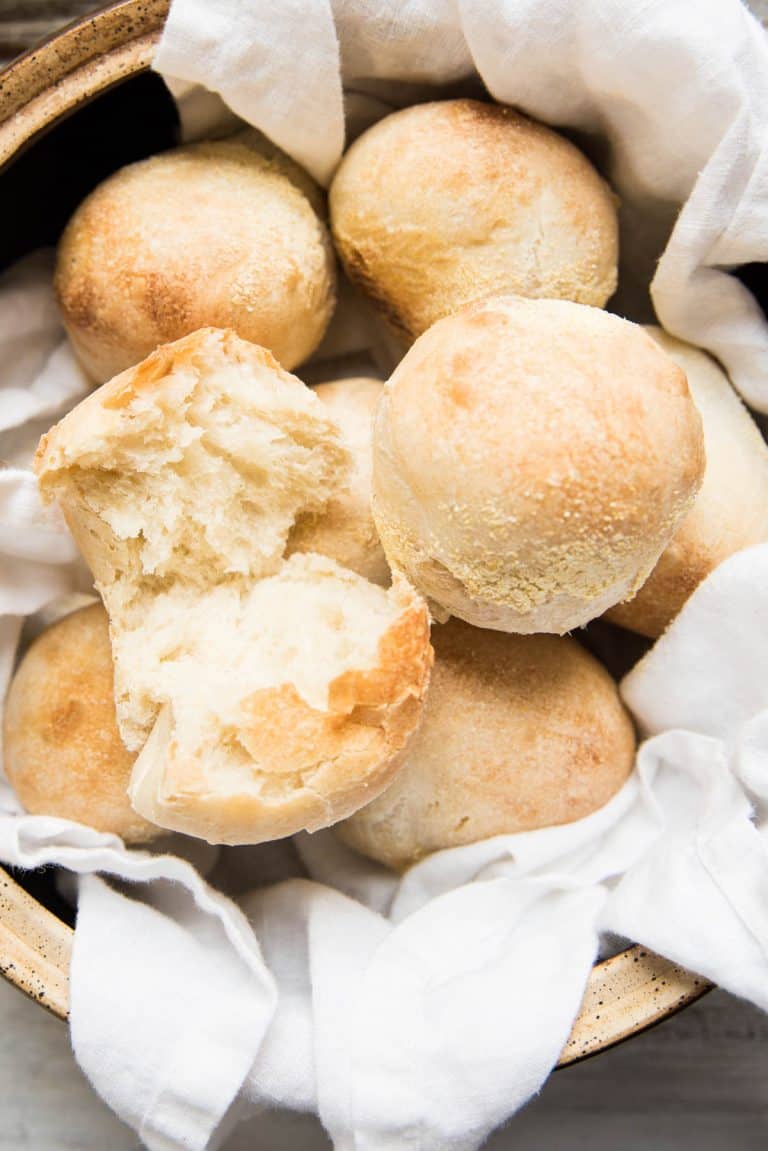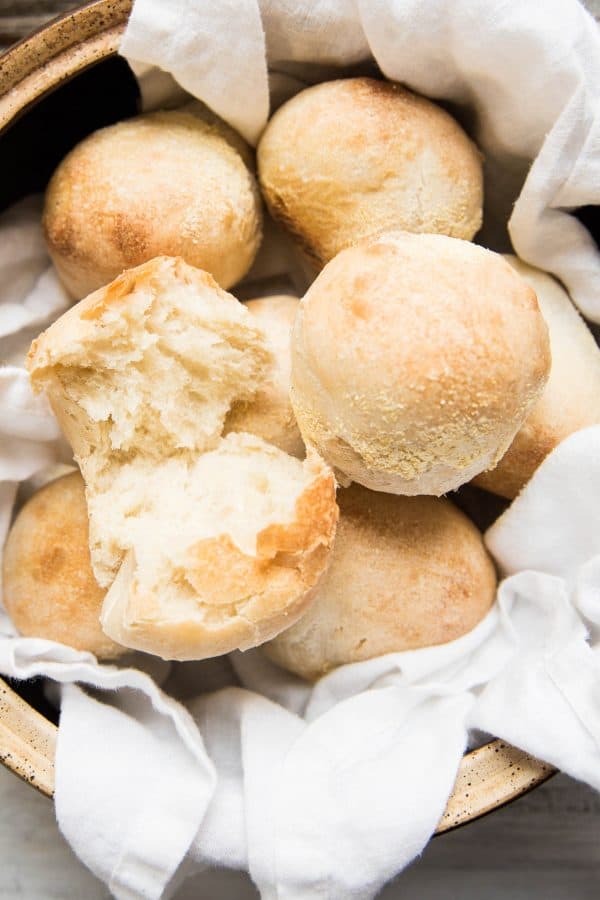 How to make easy herbed dipping oil and rolls
To copycat these brick oven pizzeria-style rolls, keep it simple - just use premade pizza dough! One pound of ready to go pizza dough will get you 8 rolls that you quickly shape and pop in a 400°F oven for about 15 to 20 minutes.
Here are some quick tips to make this even easier:
let the dough sit out at room temperature for 15 to 20 minutes to make it easier to roll
use very lightly floured hands to keep the dough from sticking
sprinkle the bottom of the sheet pan with cornmeal for authentic copycat
if you don't have cornmeal, just use parchment paper on a sheet pan
after rolling the dough into a ball, slightly twist the dough at the bottom to pull a smooth surface on top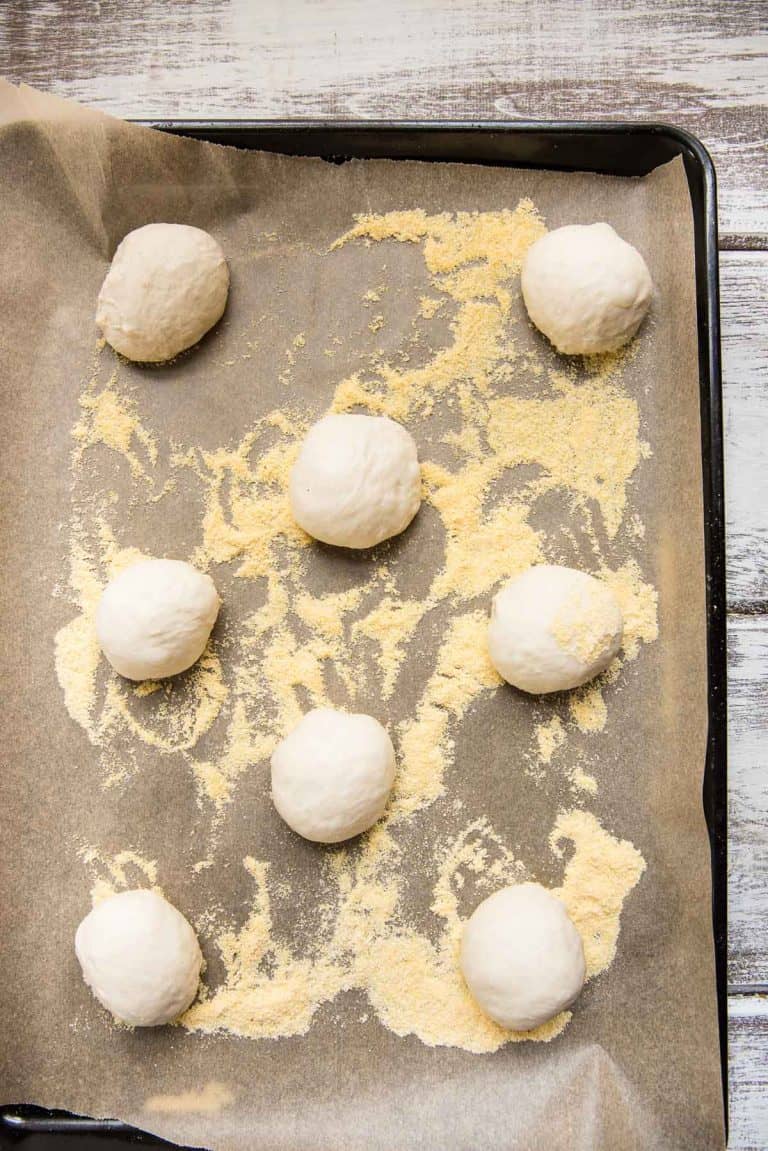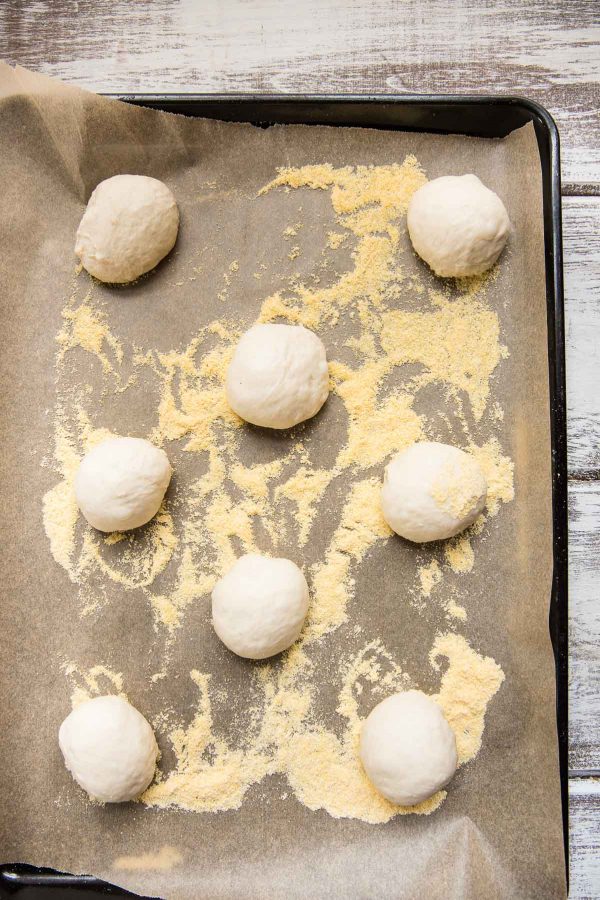 Leaving the dough out at room temperature is generally my go-to advice when it comes to making any type of pizza, the dough relaxes and is way easier to stretch.
While the rolls bake up, you can make quick work of prepping the herbed dipping oil.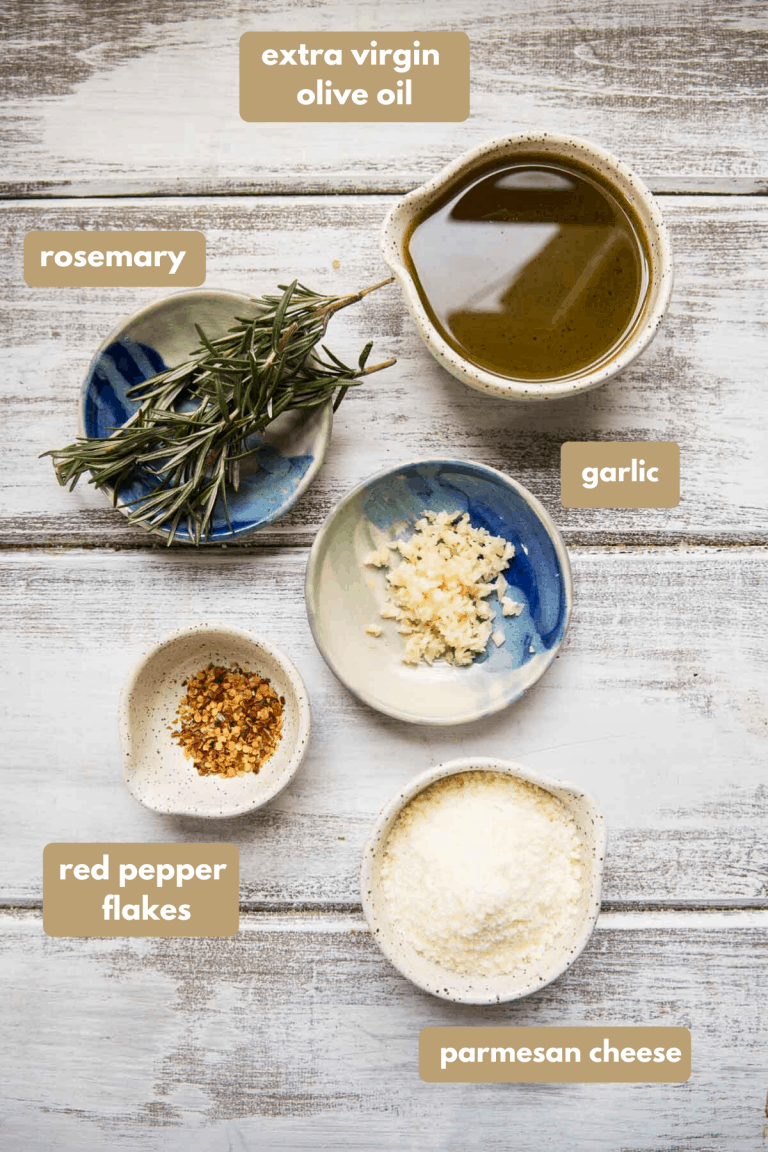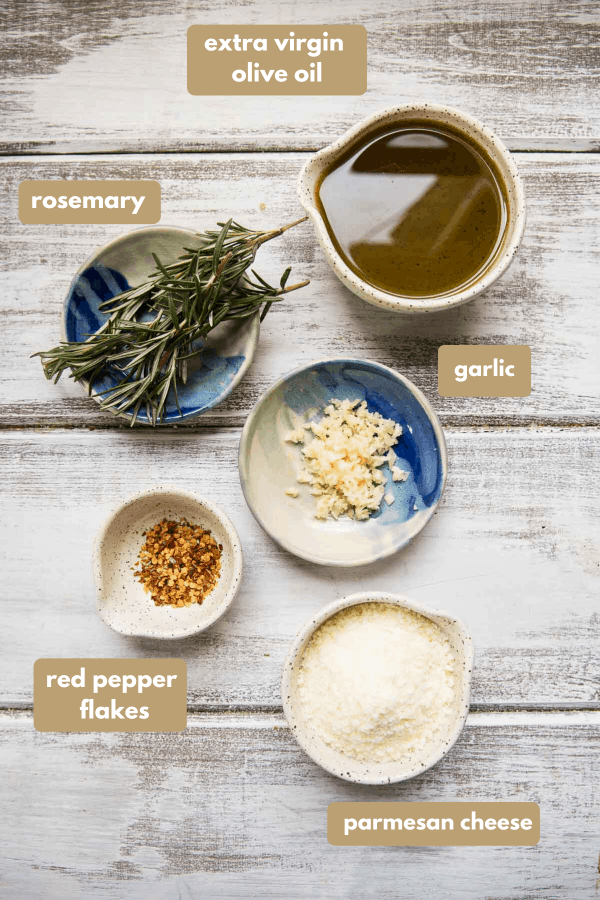 Chop up some garlic and grate a bunch of parmesan - or buy it already grated - then mix it all together in a bowl. Phew! Glad that's over, I think we've earned a glass of wine for all this hard work, don't you?
Tips for serving herbed oil
Fresh hot ready rolls are just screaming for some flavored oil to sop up! Get the best flavor to bread ratio by stirring the oil, then ladling it onto flat plates or very shallow small bowls. If the plates have a lip to them, that's even better for trapping those bits of garlic and parmesan.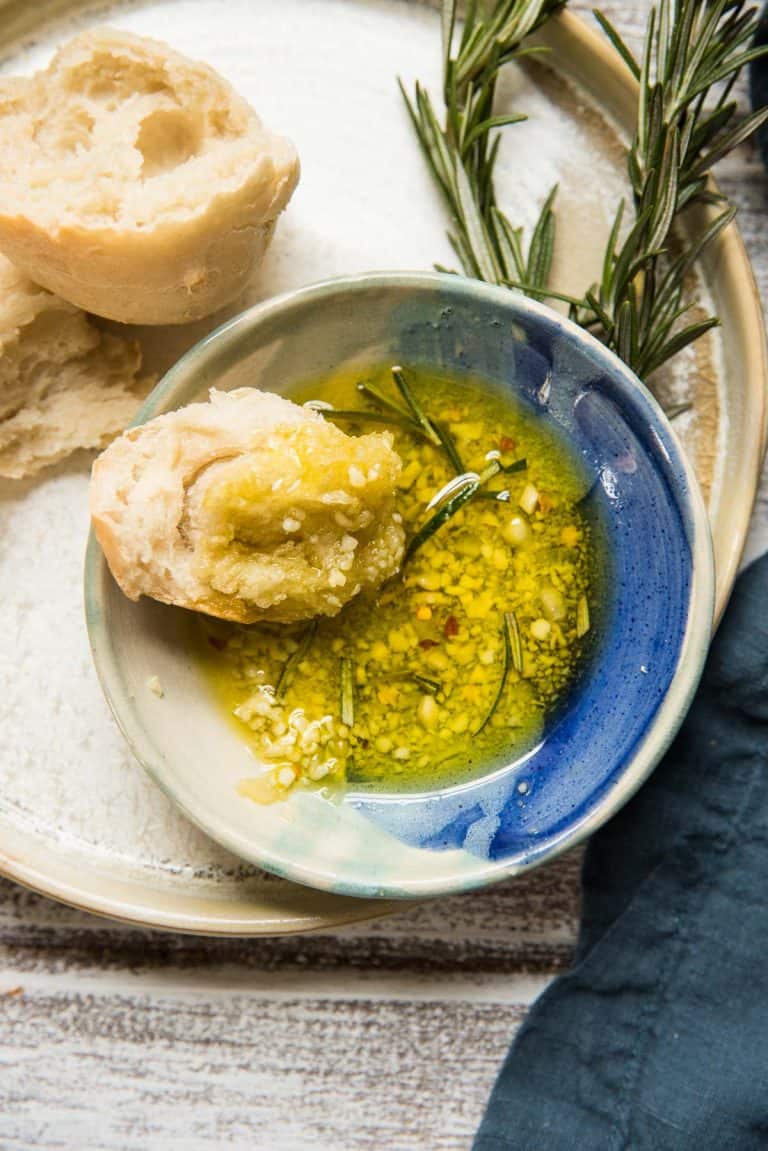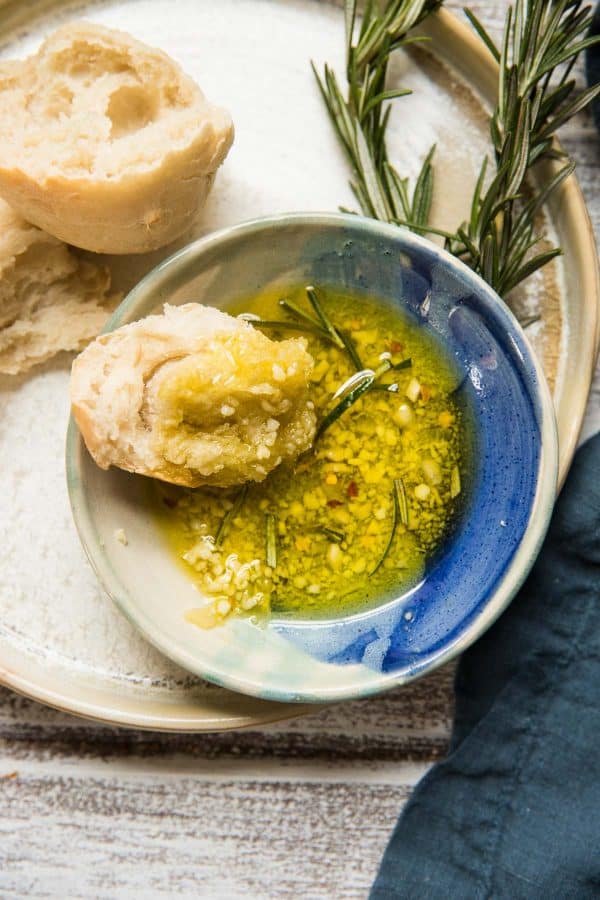 Looking for other ways to use your herb oil? Keep these ideas in mind:
make it a quick dressing for simple greens like arugula or kale
drizzle it on top of just-cooked pasta if you want to skip the red sauce
add a swirl to thin crust pizza
brush it on grilled chicken for extra flavor
toss herb oil with fresh veggies and roast on a sheet pan
Freshly baked rolls and cheesy garlic herb oil are taking your at-home Italian night to the next level!
Did you make this recipe? Please leave a rating and comment below! Keep in touch and get all these delicious recipes straight to your inbox by signing up for updates below the post!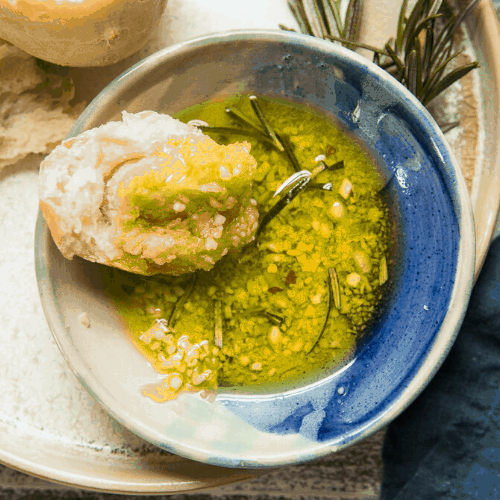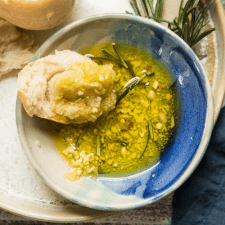 Copycat Bertucci's Dipping Oil & Rolls
Bring the feeling of an Italian restaurant home! These copycat Bertucci's rolls are so easy and quick to prep and perfect for herbed, cheese dipping oil. Just try not to eat too many before dinner is served!
Print
Pin
Rate
Ingredients
1

pound

store-bought pizza dough

1

cup

extra virgin olive oil

3

cloves

garlic

(minced)

1

sprig rosemary

(roughly chopped)

¼

cup

parmesan cheese

(fresh grated)

¼

teaspoon

red pepper flakes

optional cornmeal for dusting the pan
Instructions
Prep the rolls. Let the dough sit out at room temperature or in a warm place for about 20 minutes to make handling the dough easier. Preheat the oven to 400°F.

Divide the dough into 8 equal pieces, if you have a kitchen scale they should weigh 2 ounces each. Roll each piece of dough into a ball, then at the bottom of the dough ball twist and pull the dough, rotating the ball and pull tension on the top of the roll. Place on a sheet pan lined with a piece of parchment paper, dust with cornmeal for a more authentic roll. Bake at 400°F for 15 to 2o minutes until the tops of the rolls are golden brown.

Make the oil. While the rolls bake, prepare the oil. Add all the ingredients to a bowl and whisk together. When serving the oil, give it a quick stir before ladling on a small flat plate or shallow bowl. Serve the rolls hot and fresh out of the oven for the best taste or quickly stick them back in before serving.
Nutrition
Calories:
392
kcal
|
Carbohydrates:
28
g
|
Protein:
6
g
|
Fat:
30
g
|
Saturated Fat:
5
g
|
Cholesterol:
2
mg
|
Sodium:
462
mg
|
Potassium:
9
mg
|
Fiber:
1
g
|
Sugar:
4
g
|
Vitamin A:
43
IU
|
Vitamin C:
1
mg
|
Calcium:
40
mg
|
Iron:
2
mg