Crisp apple and fresh mint laced with warm, spicy cinnamon and beautiful tones of rich rye whiskey. What does beautiful tones of rich rye whiskey taste like? Well, besides warm hugs and chilly fall day snuggles, you're sure to find out in this Apple Cinnamon Whiskey Smash.
Ingredients for this post were provided by WhistlePig. All thoughts and opinions are my own.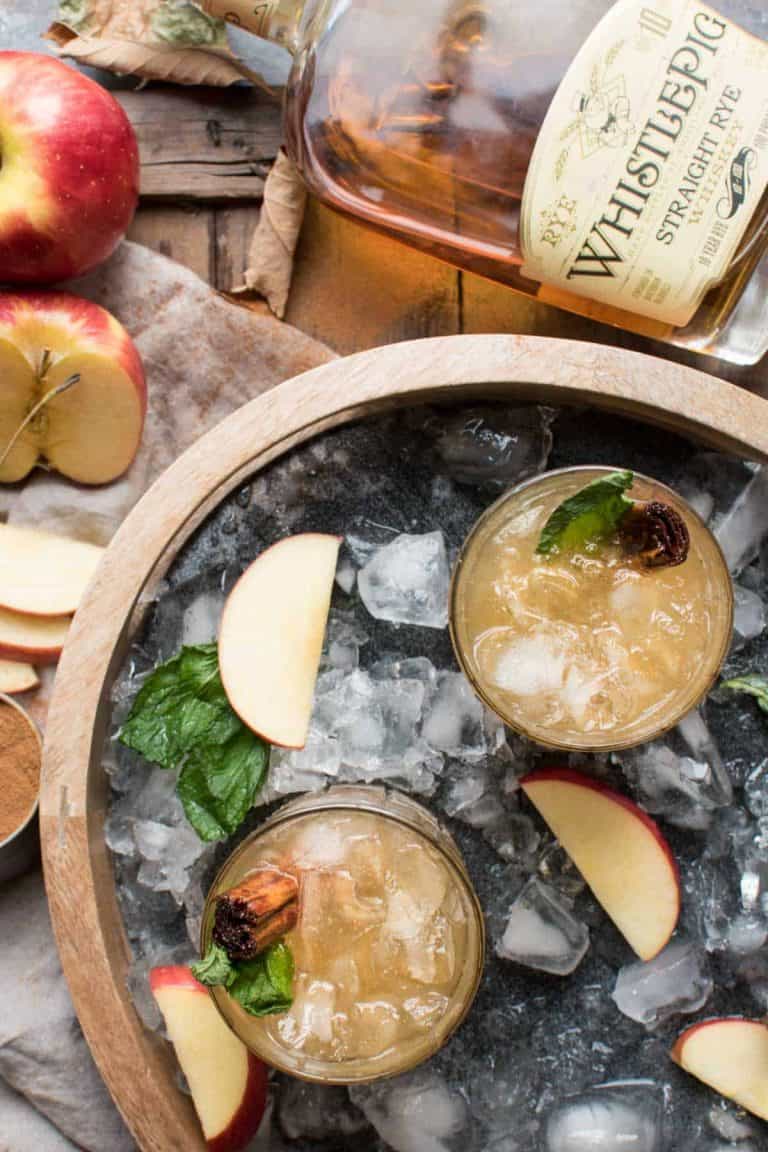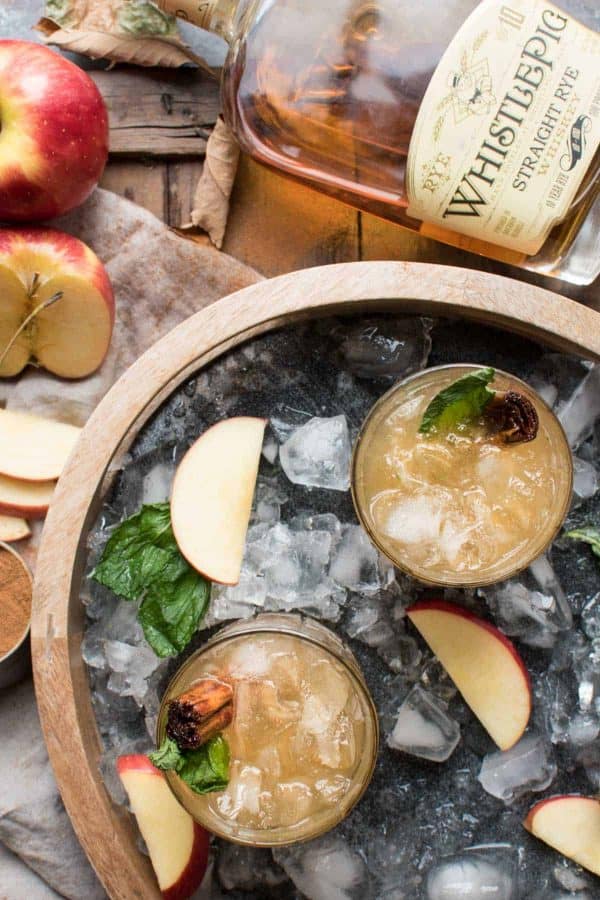 The chill of November has officially settled in this week. Most of the color is drained from the fall foliage and the leaves are starting to fall and collect, crunching under foot. Break out the scarves and hats. It's time to bundle up!
Still feeling that chill when you walk in the door? Here's just the thing you're going to need. These Apple Cinnamon Whiskey Smashes are going to thaw you from the inside out.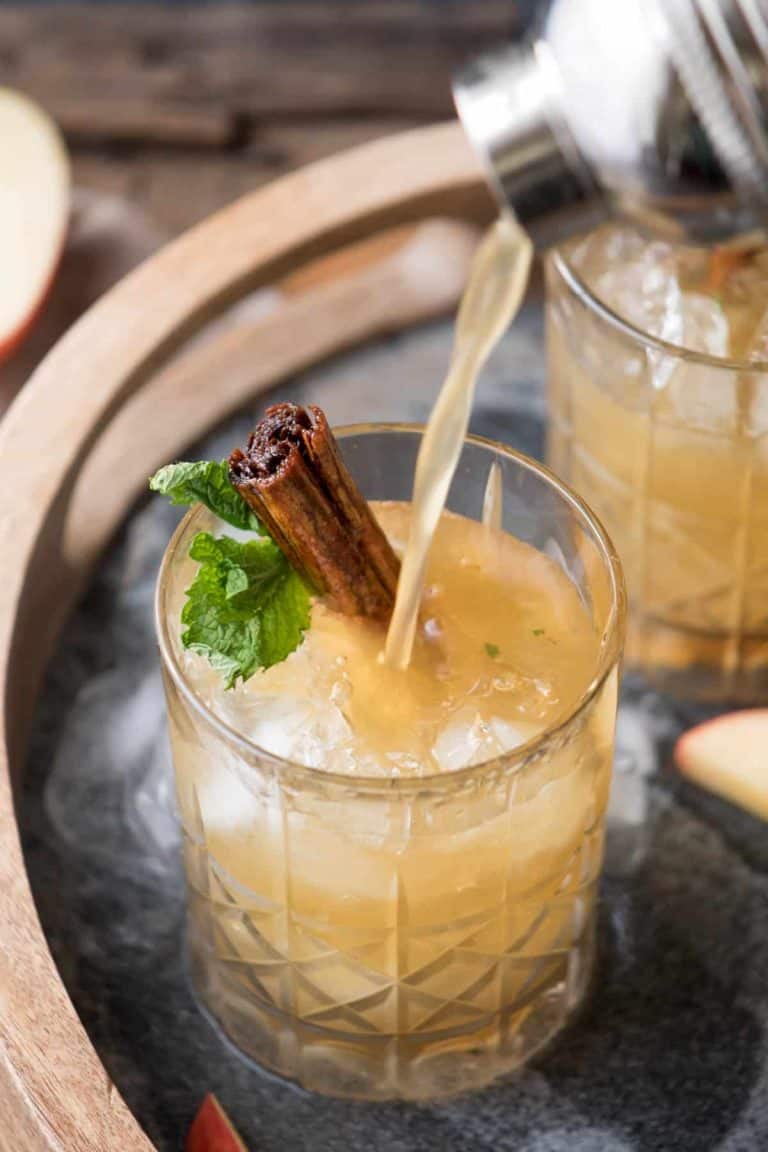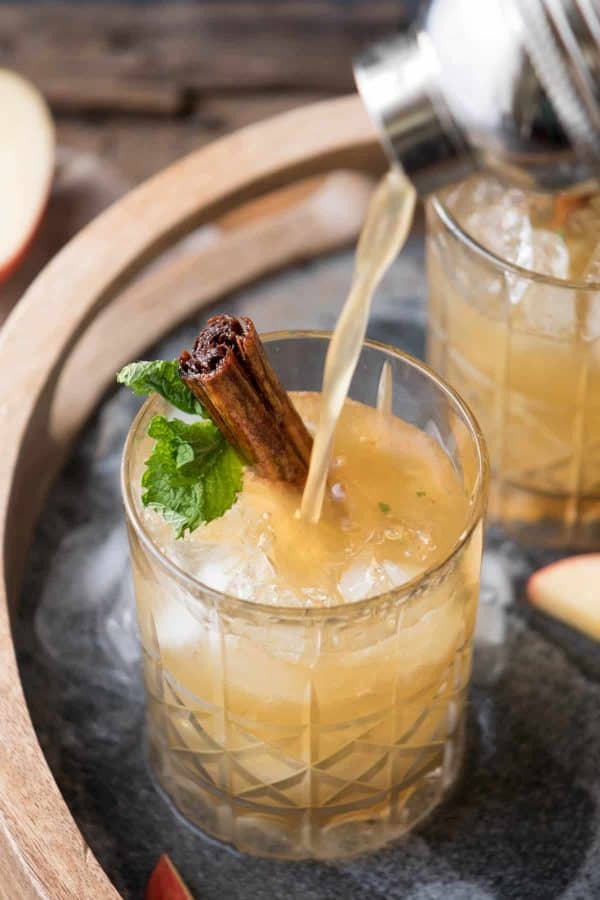 Just as important when cooking, the end result of your efforts will be affected by the quality of product going in. When an opportunity to play around with this WhistlePig Straight Rye Whiskey presented itself, I showed up like the first person in line for the iPhone X.
While straight liquor on the rocks is typically not my scene, this 10-year aged whiskey is so smooth and easy drinking it toes the line of too easy to enjoy on it's own. But we're taking it to the next level, because, why the heck not right?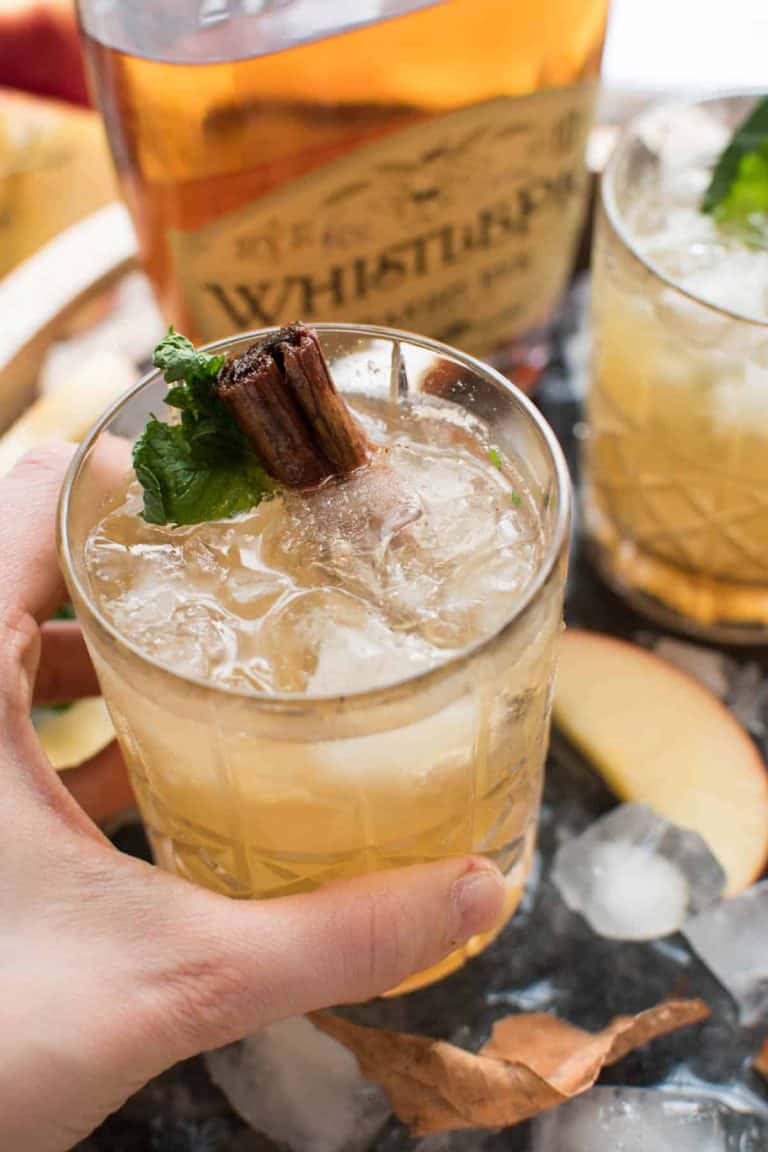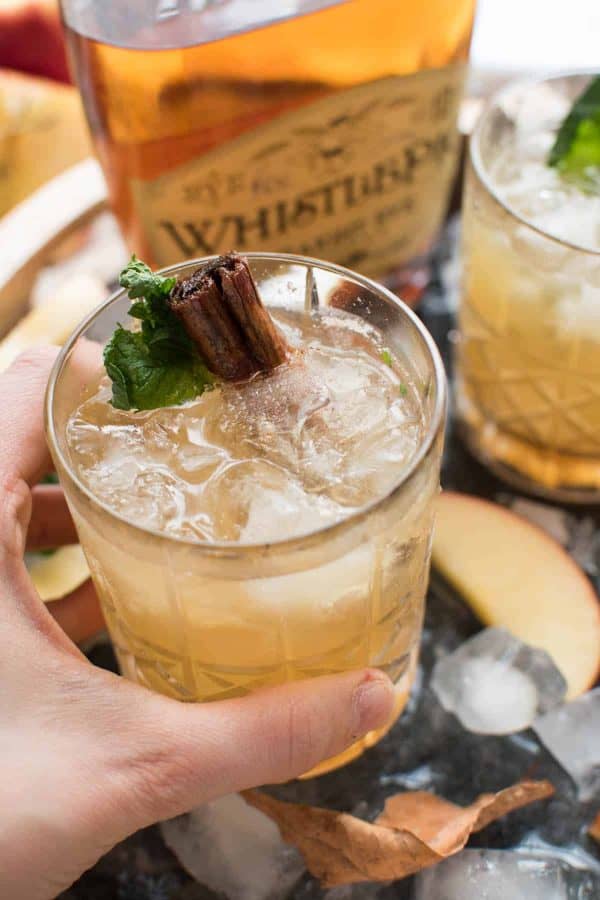 We're using it in the smashingly good (get it??) cocktail to bring flavors of vanilla and caramel with just a touch of mint on the finish.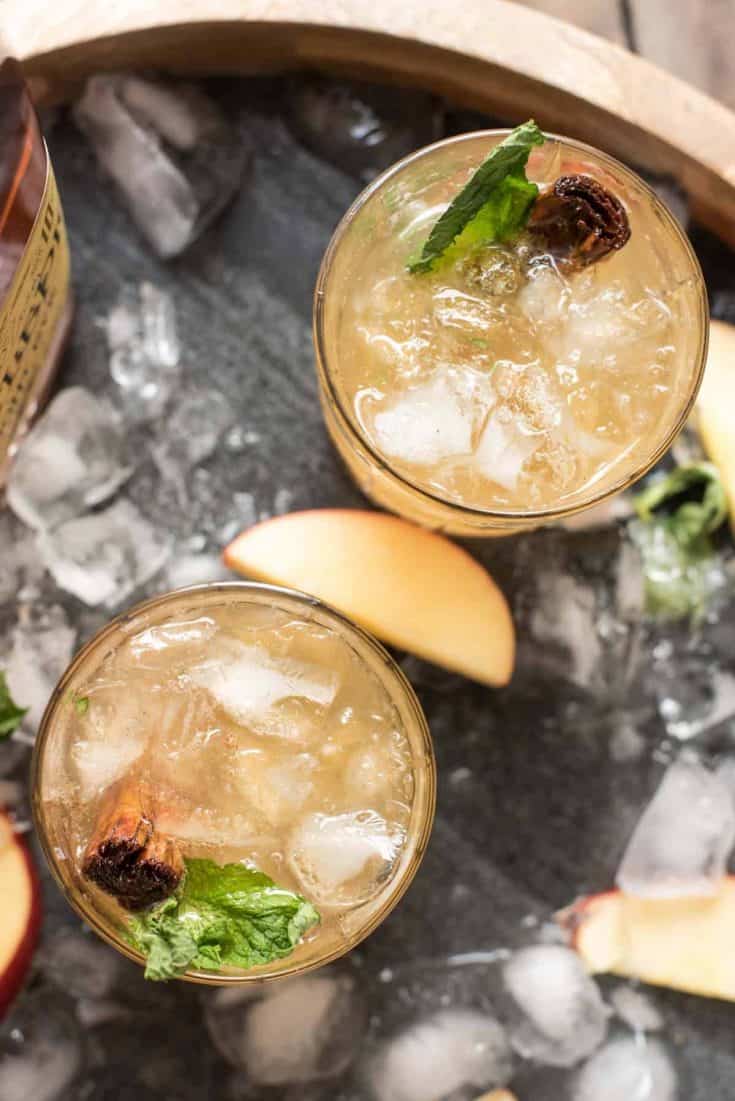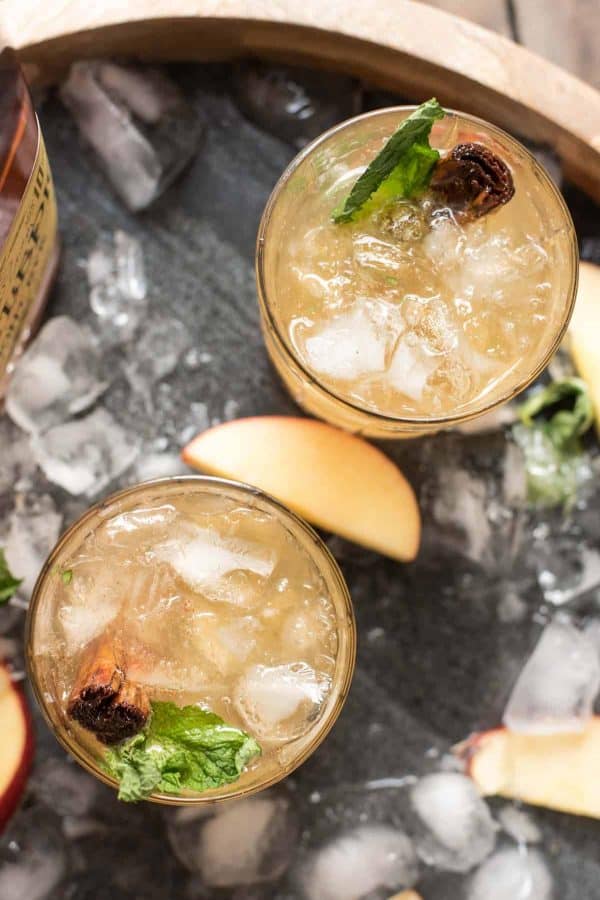 How to make Apple Cinnamon Whiskey Smash cocktail
The whiskey smash is a cocktail that's been around for ages, making its comeback over the last few years. Never going out of style, but as Americans have reignited their passion for whiskey and bourbon lately it's been creeping across cocktail menus throughout the nation.
A traditional whiskey smash is a little fruity, a little minty and a little sweet. We're going to keep those same classic qualities in our version with fresh sweet apple, a splash of tart lemon juice, fragrant fresh mint and spicy, warm cinnamon simple syrup.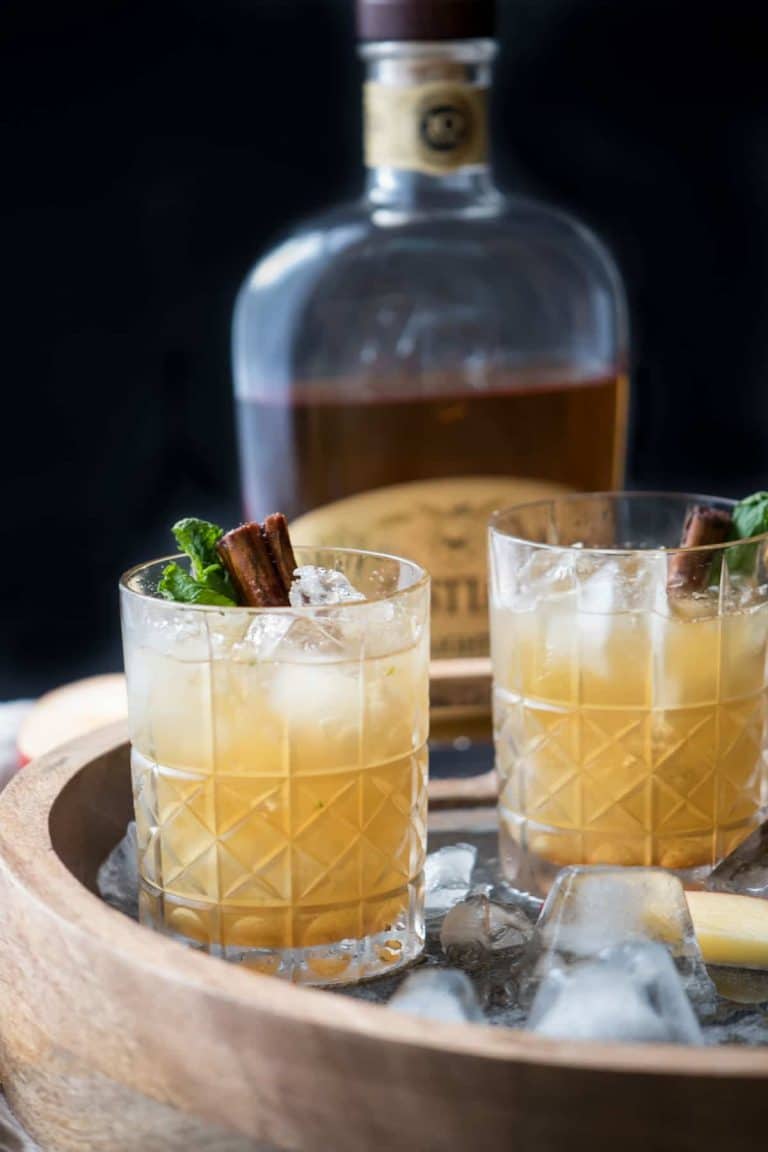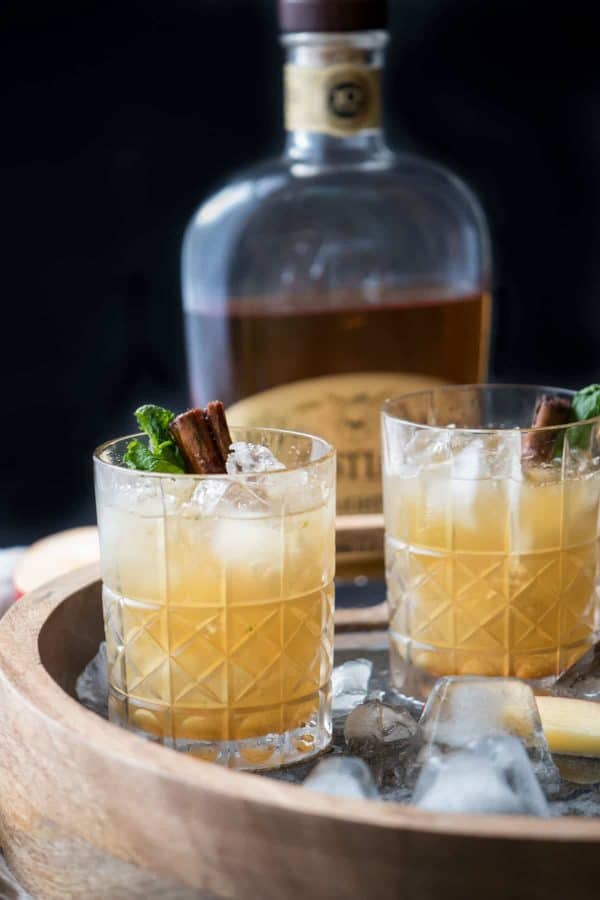 'Parts' versus 'Ounces'
The recipe is written in 'parts' to make for easy batching (aka large quantities), because the holidays are right around the corner. Holidays close by means lots of family time, lots of entertaining, and lots of "where the cocktails at?"
If preparing a single drink, 'smash' three slices of sweet style apple, like a Honeycrisp. To 'smash' the ingredients really well, add an ice cube while you're muddling. This will help to mash the ingredients in the shaker versus just bruising them and will bring out more flavor.
Then add your wet ingredients....2 ounces of WhistlePig 10-Year Straight Rye Whiskey, 1 ounce of fresh apple cider, 1 ounce of cinnamon simple syrup and a splash of lemon.
How much is a splash? If you're in the "No, I Don't Work With Dashes, Splashes or Pinches Club" try about ¼ of an ounce.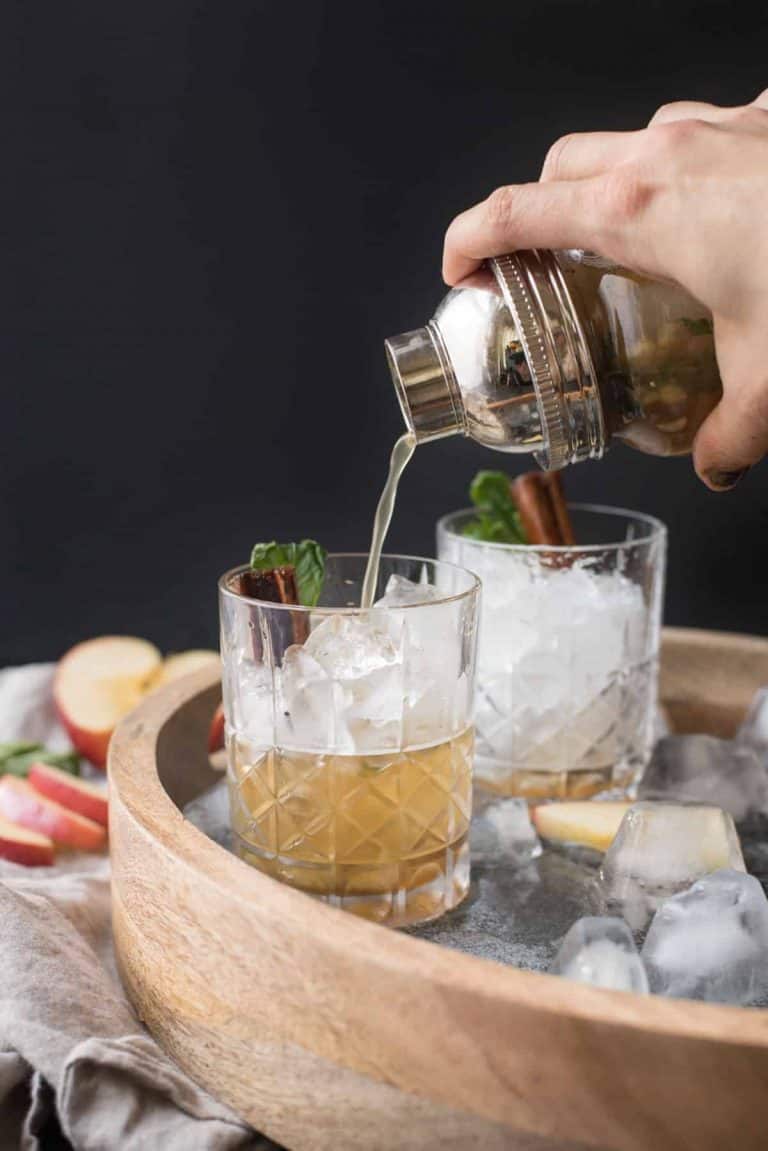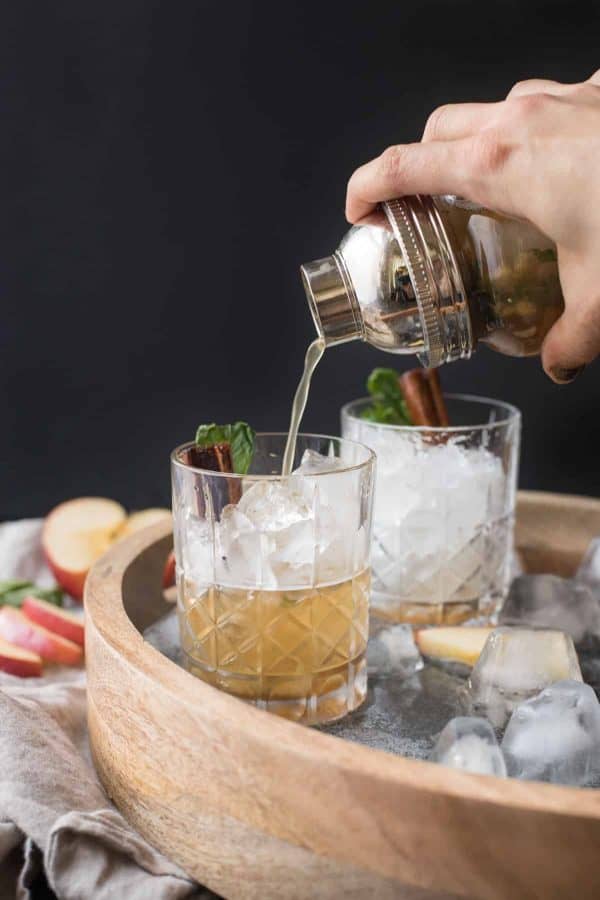 If preparing a batch, just multiply the 'parts' by however many drinks you want. A whole apple will cover you for up to 4 drinks. Then just prepare as you would for one drink and strain into a pitcher. Two drinks will typically fit in one mixing tin.
Lastly, serve these fruity, sweet and pleasantly strong cocktails over crushed ice. Don't have a crushed ice machine? Oh, it's okay, me either. But I do have plastic zip bags and a meat mallet. Crushed ice and a little stress therapy are just a few mallet smashes away.
You can repurpose the cinnamon sticks from the simple syrup as a garnish or break out fresh ones.
While you're preparing your turkey or dreading Aunt Rita asking you yet another year if "You're the Doctor?" in the family, at least you can toast the holidays with your family favorites and these Apple Cinnamon Whiskey Smashes.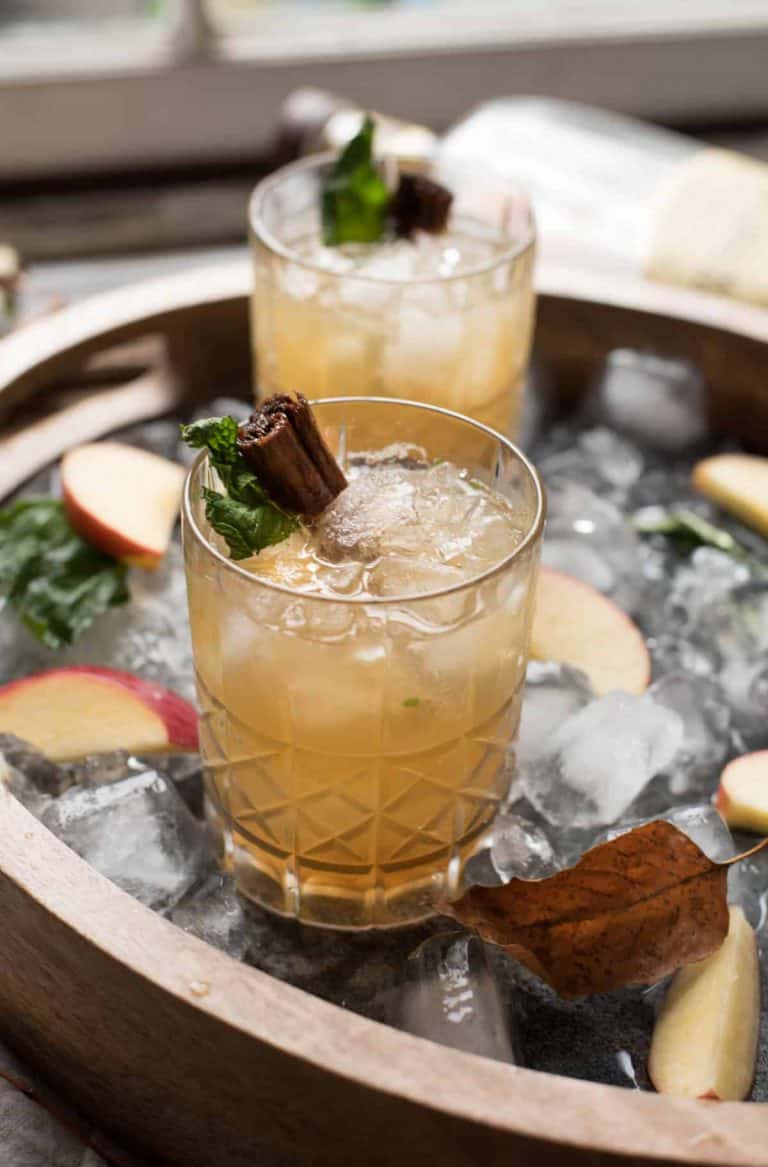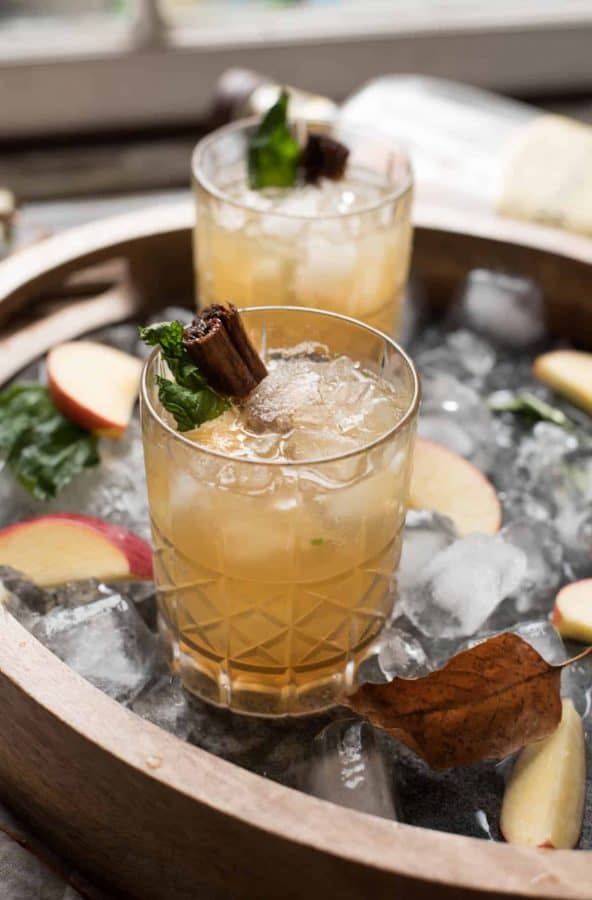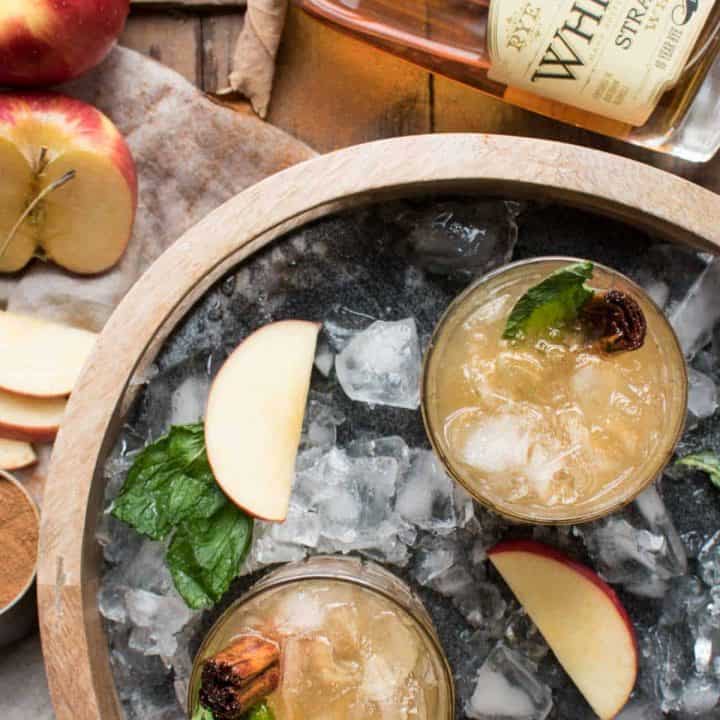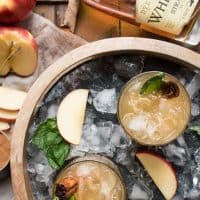 Apple Cinnamon Whiskey Smash
Smooth, refined 10-year aged rye whiskey meets enhanced fall flavors in this balanced New England take on the whiskey smash featuring WhistlePig 10-Year Straight Rye Whiskey.
Print
Pin
Rate
Ingredients
Apple Cinnamon Whiskey Smash
2

parts

whiskey

(see notes)

1

part

part cinnamon simple syrup

1

part

part apple cider

splash

lemon juice

3

slices

of apple

6

mint leaves
Cinnamon Simple Syrup
1

cup

granulated sugar

1

cup

water

3

cinnamon sticks

2

teaspoons

ground cinnamon
Instructions
Apple Cinnamon Whiskey Smash
In a shaker, smash together apple slices and mint with a muddler. (Adding a cube of ice will help break apart ingredients.)

Add Whistle Pig 10 Year Straight Rye Whiskey, cinnamon simple syrup, cider and lemon to shaker. Fill the shaker ¾ of the way with ice.

Shake vigorously for 8 to 10 seconds. Strain into a high ball glass with crushed ice.

Garnish with cinnamon stick and mint leaf.
Cinnamon Simple Syrup
In a small saucepan, stir together sugar, water, cinnamon sticks and ground cinnamon.

Bring to a boil over high heat. Reduce to low and simmer 15 minutes. Remove from heat and let steep with cinnamon sticks 10 minutes.
Notes
Preparing One Cocktail Versus Batching:
Parts are equivalent to ounces.
For one cocktail, add 2 ounces of whiskey, 1 ounce of cinnamon simple syrup, and 1 ounce of fresh apple cider.
For batches, multiple parts x the number of drinks you want. For example, a batch of 4 drinks will be 8 ounces of whiskey, 4 ounces of cider, and 4 ounces of cinnamon simple syrup.
Nutrition
Calories:
405
kcal
|
Carbohydrates:
70
g
|
Protein:
1
g
|
Fat:
1
g
|
Saturated Fat:
1
g
|
Sodium:
23
mg
|
Potassium:
431
mg
|
Fiber:
8
g
|
Sugar:
58
g
|
Vitamin A:
432
IU
|
Vitamin C:
17
mg
|
Calcium:
40
mg
|
Iron:
2
mg