Exactly one year ago I pressed that button. The one, as bloggers, writers, social media users, we use everyday, multiple times a day or maybe just every other day, without a second thought.
Except this time. This time it took a while.
That little button, normally so innocent, glaring at me from the side of my WordPress post screen. The little one, right there, on the right hand side. It reads, "Publish."
One year ago today, I shared with the Internet something personal that I was going through and it was just a bit terrifying.
Of course, dealing with the diagnosis of a - thankfully - benign brain tumor wrapped around your carotid artery is no picnic either. But what would normally be a no brainer action of clicking that 'Publish' button, it was consuming me with self doubt.
The baby was napping. Sitting there on my couch reading and rereading and rerereading that post a hundred times. Staring at my laptop. Literally pacing with anxiety around the living room. There was seriously heavy stuff going on in my life and I needed to write about it. It needed to live somewhere. I needed to share it.
But always, that little twerp, that jerk, the cynic - self doubt. In my mind, an internal conflict raged.
"What if people think this is just for attention? Is this just for attention? Do you really want everyone to know your business? This is super personal Lauren, you shouldn't share this. But it's also kind of funny, you should totally share it. Who names their brain tumors? You do. You show the world what an a-hole Frank is."
And in one sudden instant, as if to make all those rapid fire comments in my mind come to a stand still. I clicked the button, shut my lap top, and walked away.
What followed was one of the most important lessons a brand new, inexperienced content writer should learn. Here are four things learned from publishing that very personal post.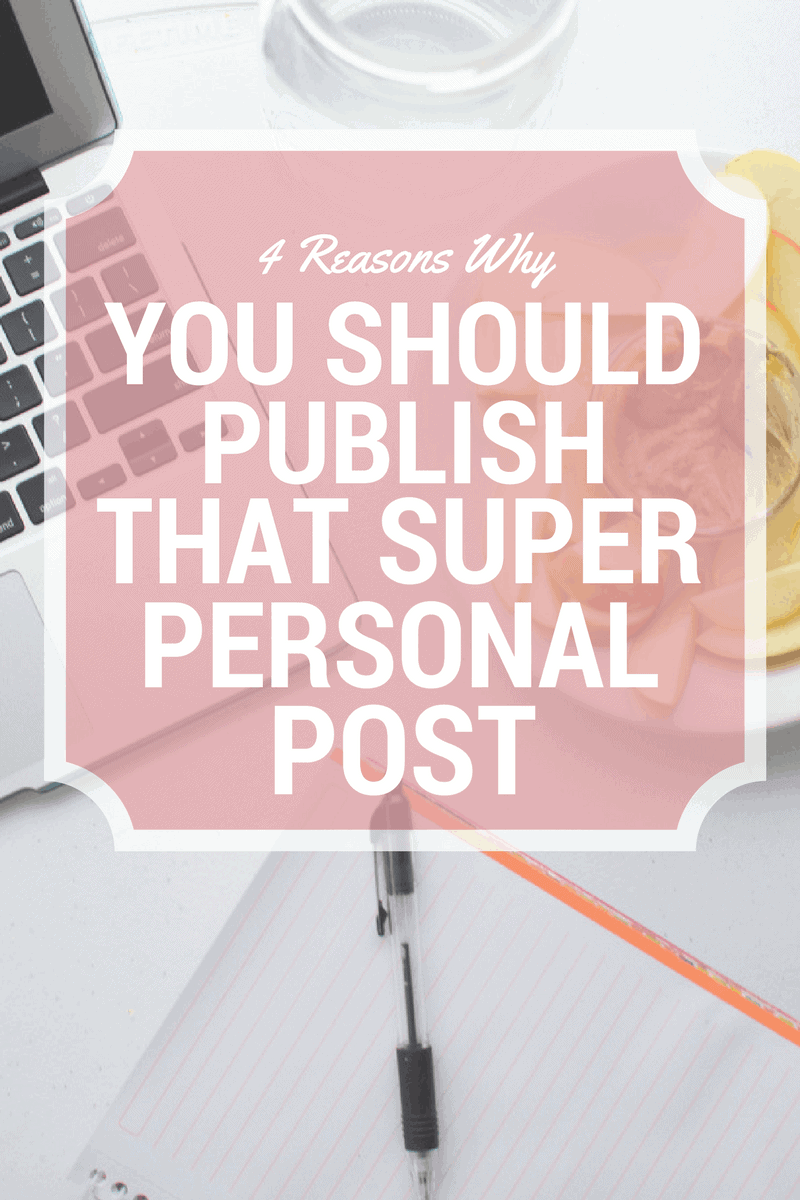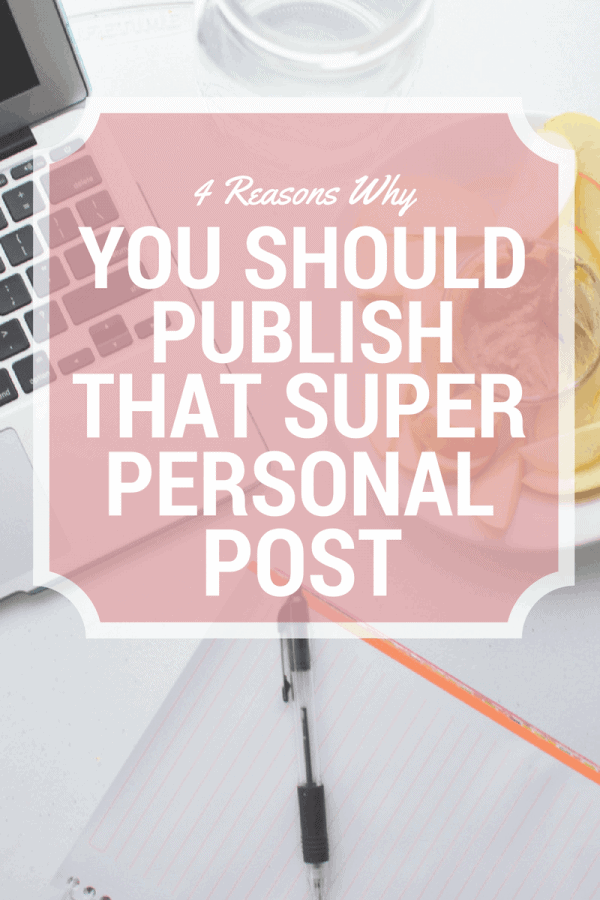 Remember, you're brave for sharing personal writing.
Shortly after Everybody Meet Frank, Frank Meet the Internet was shared to the world, a close family friend reached out. She's been working in the writing/publishing industry for years. If there's anything you should take from this post, the first sentence to that email is what it should be.
"I got this sweet text from a friend the other day who just was like, remember you're brave for sharing personal writing. Which is just to say, that internal struggle of what to put out there is *so* real."
Whenever we publish content to the outside world, there is always some form internal struggle. You are your own worst enemy and supplier of second guessing. Calm the voices, cancel the anxiety, write your story. Summon your bravery and put it out there for the world to read. At the end of the day, you are bad ass whether anyone reads it or not.
Define your voice.
At the time, my blog was still in it's baby stages, struggling to find direction and voice. Publishing that personal post helped to put just a little paint on the blank canvas that was my writing style.
In a world saturated with blogs, the best way to connect with your readers is defining the 'voice' in your writing. Though every piece of content we post is a part of us, sharing a story that is signifcantly connected to you will force the natural flow of your individual voice.
Besides the fact that you'll probably proofread it roughly 1,000 times before sharing it just out of nervousness. And we can all use more practice at proofreading.
Your story can have impact
Whether it's impact just for you or someone else, there is zero impact if you don't get it on paper or screen. Maybe the impact is that by giving your tumor a name like Frank, it will help you cope with having something in your body that's not suppose to be there. Maybe your impact will be greater than that.
Or possibly there is just one other person out there that can relate and feel comforted by the fact they're not alone. The world is a very large place. It is so easy to feel alone when you're struggling with something, but so often there is someone out there just like us.
You will be shocked by the love around you
Once the content is out there, the mix of emotions will come flowing through. Relief, gratitude, maybe a little stress that it's out there. Your personal feelings or experience is out there for the world to read, process, and potentially judge you.
As a natural cynic, I didn't know what, if anything, useful I was accomplishing my sharing my story at the time. But in the weeks that followed the outreach that came to me in support was overwhelming. There is a lot of negativity on the Internet, but there is a shocking amount of love. Friends shared it. People I had never even met shared it. Random strangers left comments to show support. People from high school and long lost friends sent their own forms of high-fives through cyberspace. A woman, and also new mother, in Florida recently diagnosed with a tumor was inspired to name hers as well.
The webs interlacing those random connections that spun in the weeks to follow will be carried with me every day. Every time I sit behind this laptop to write a post, whether it's a quick recipe or a small adventure recap, those connections are always present.
Enforcing the belief that you're brave for just sitting down to write in the first place. And publishing that very personal post?
Welcome to Club BadAss.