If you love classic cold brew coffee, Vietnamese cold brew is calling your name! Slowly brewed coffee, strong caffeine kick, and the perfect amount of creamy sweetness. This will quickly become a staple in your warm-weather coffee routine!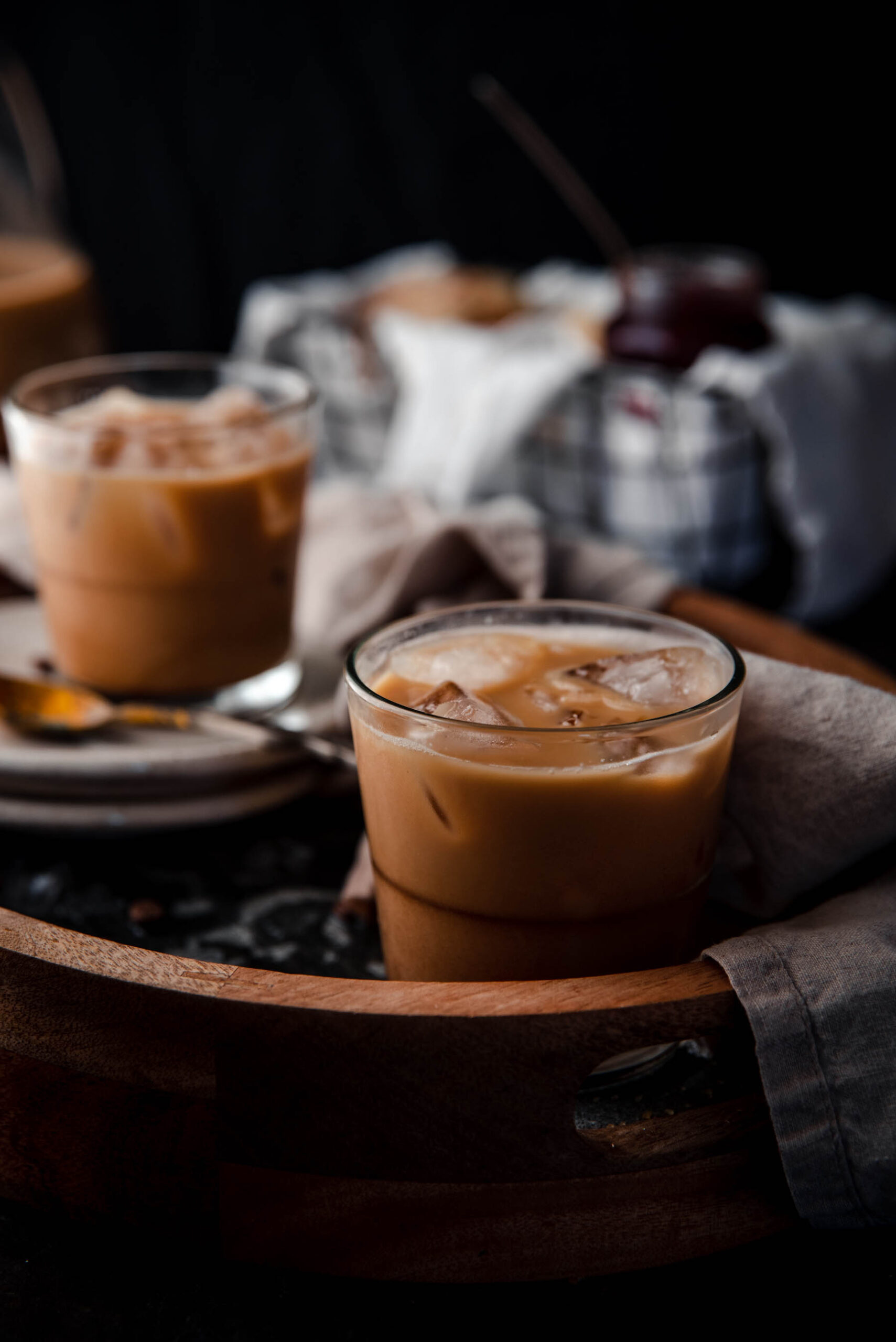 You guys, I need to gush about how amazing Vietnamese cold brew coffee is.
It's everything there is to love about cold brew coffee - smooth, naturally sweet, less acidic but with a creamy sweetness that's not too much. Like a drink and a treat in one sip.
The first time I had this life-altering caffeinated experience was a random register grab at the Cambridge Whole Foods.
LOVE AT FIRST SIP. You should experience it, too.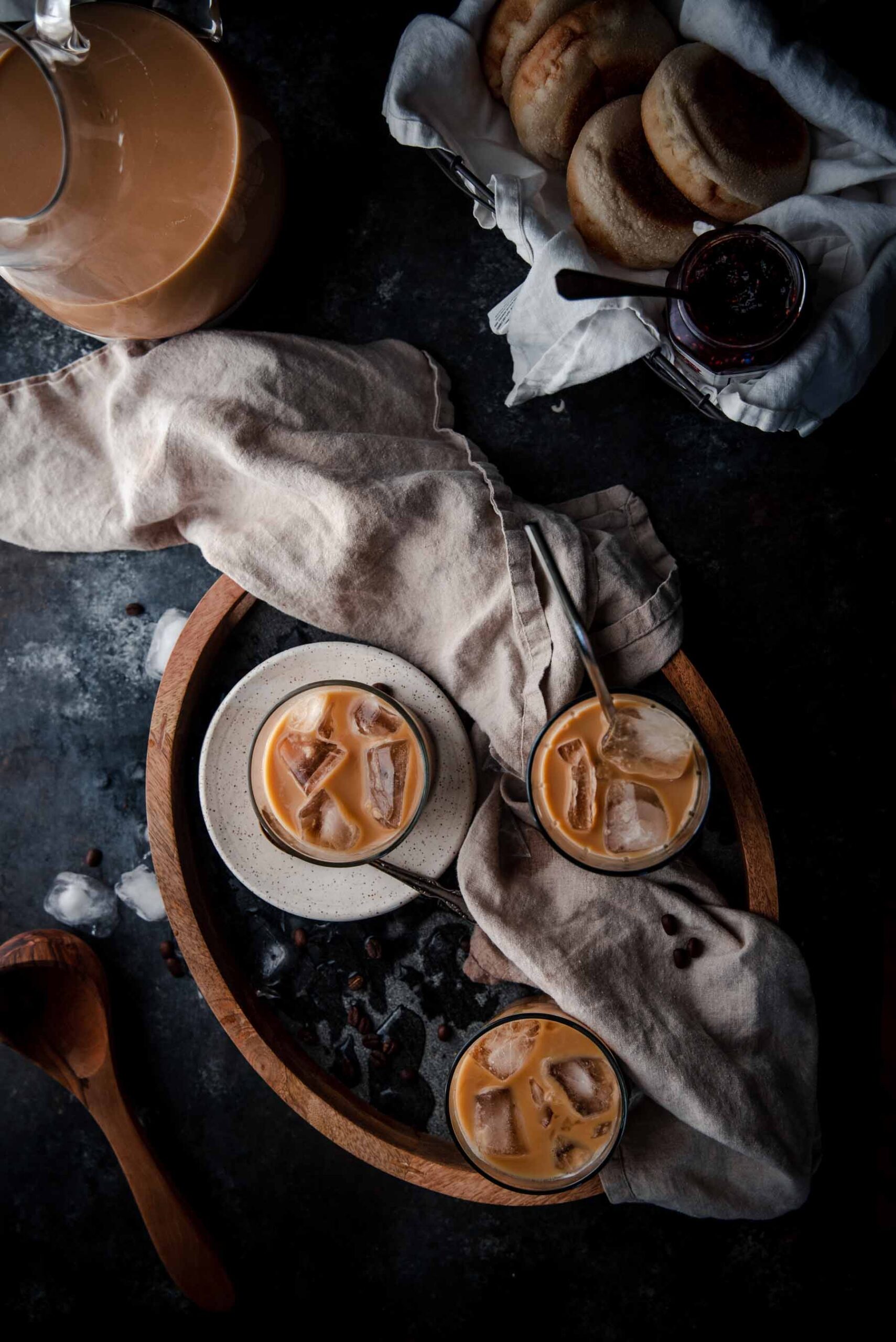 What is Vietnamese Cold Brew Coffee?
Vietnamese cold brew coffee puts a sweet and creamy spin on traditional cold brew. The cold brew coffee is mixed with sweetened condensed milk rather than traditional milk and sugar/sweetener.
What do you need to make it?
Cold-brew concentrate
Water
Sweetened condensed milk
Ice (if you want)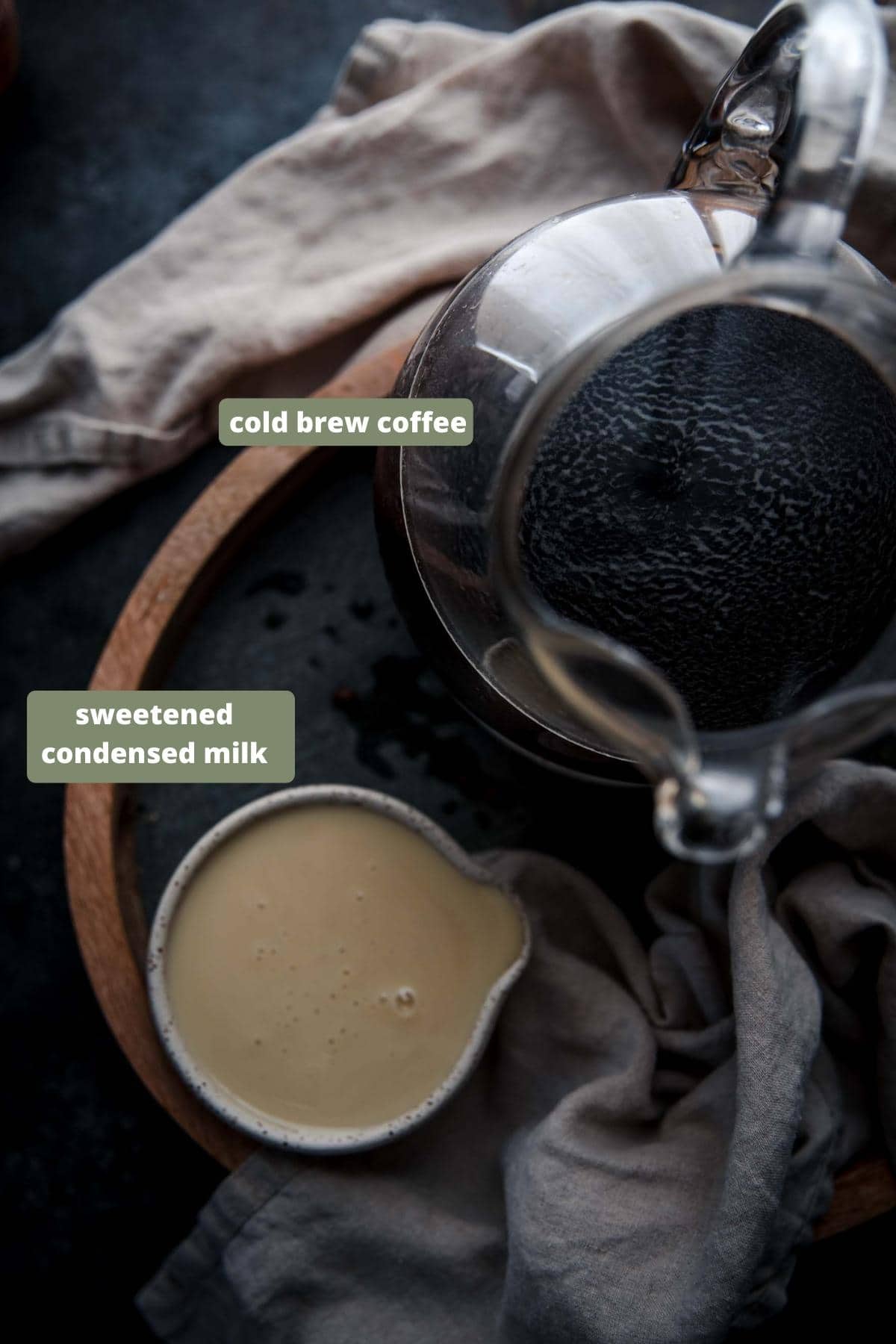 If you don't know about cold brew concentrate you can read all about making your own cold brew coffee at home. It's super easy and all you need is coffee beans and water.
Can you use store-bought concentrate?
Absolutely! That makes this even faster and simpler to make.
Do you have to make a full batch?
Nope! You can make this either by batch or by the glass.
I've found that making it by the batch is just easier because you can use the whole can of sweetened condensed milk and not have to worry about storing leftovers of the sticky substance.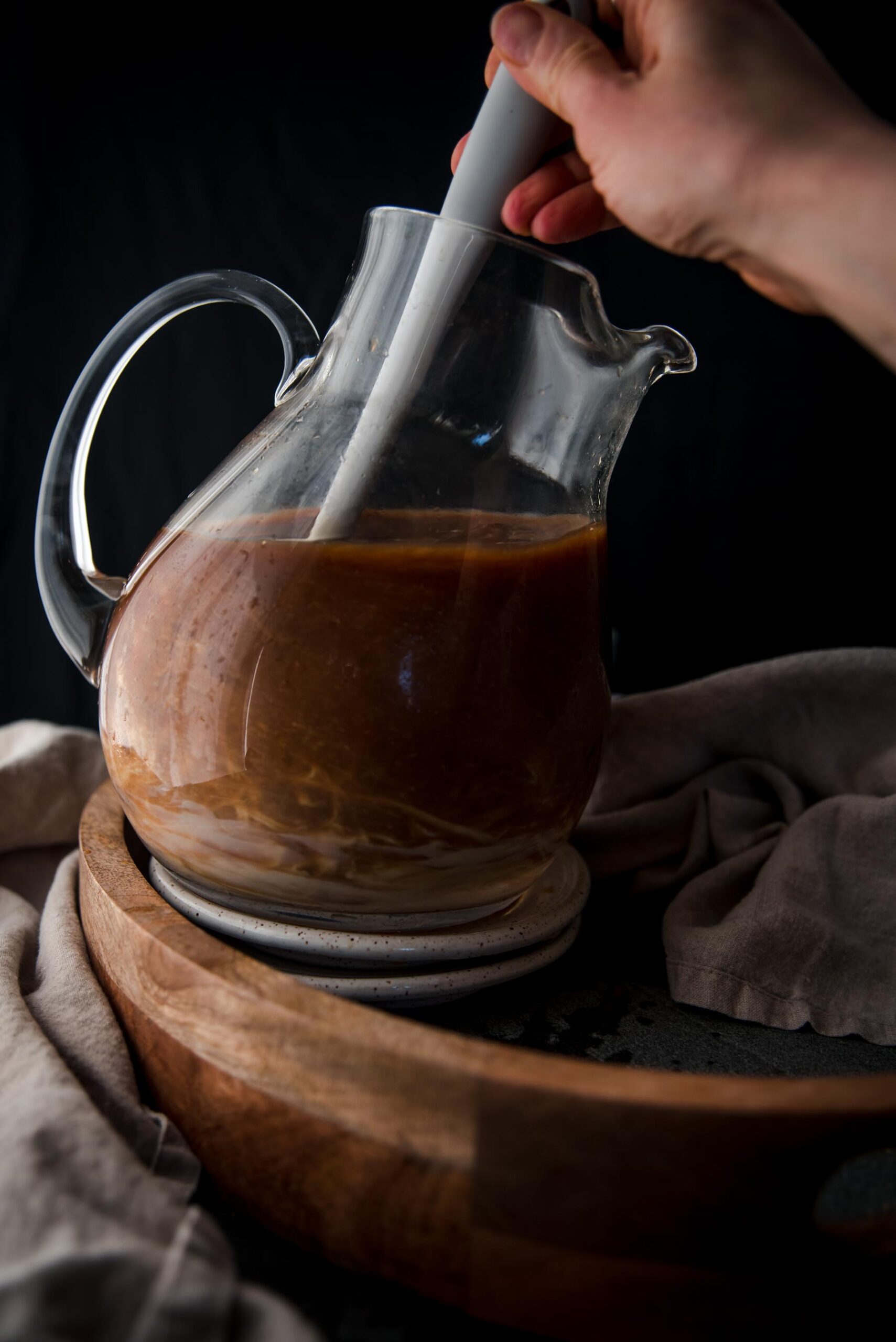 But if you don't want a whole batch hanging out in your fridge waiting to be drunk, you can add 1 to 2 tablespoons to your glass, mixing it thoroughly before adding ice.
How to make Vietnamese cold brew coffee
In a pitcher or a container large enough to hold the liquids and have space to use a whisk, pour the cold brew coffee concentrate.
Mix in the water.
TIP: You can use a sliding scale of how much water you use. Adjust it for on how strong and bold you want your coffee and how strongly caffeinated you want it.
Personally, I like my coffee caffeination to feel like more than typical coffee but less than illegal amphetamines. So I usually go closer to 2 cups of water.
Add the sweetened condensed milk to the container and whisk it until completely combined. Because the milk is thick, I find that a whisk is better than a spatula. It also creates a really delicious foam on the top.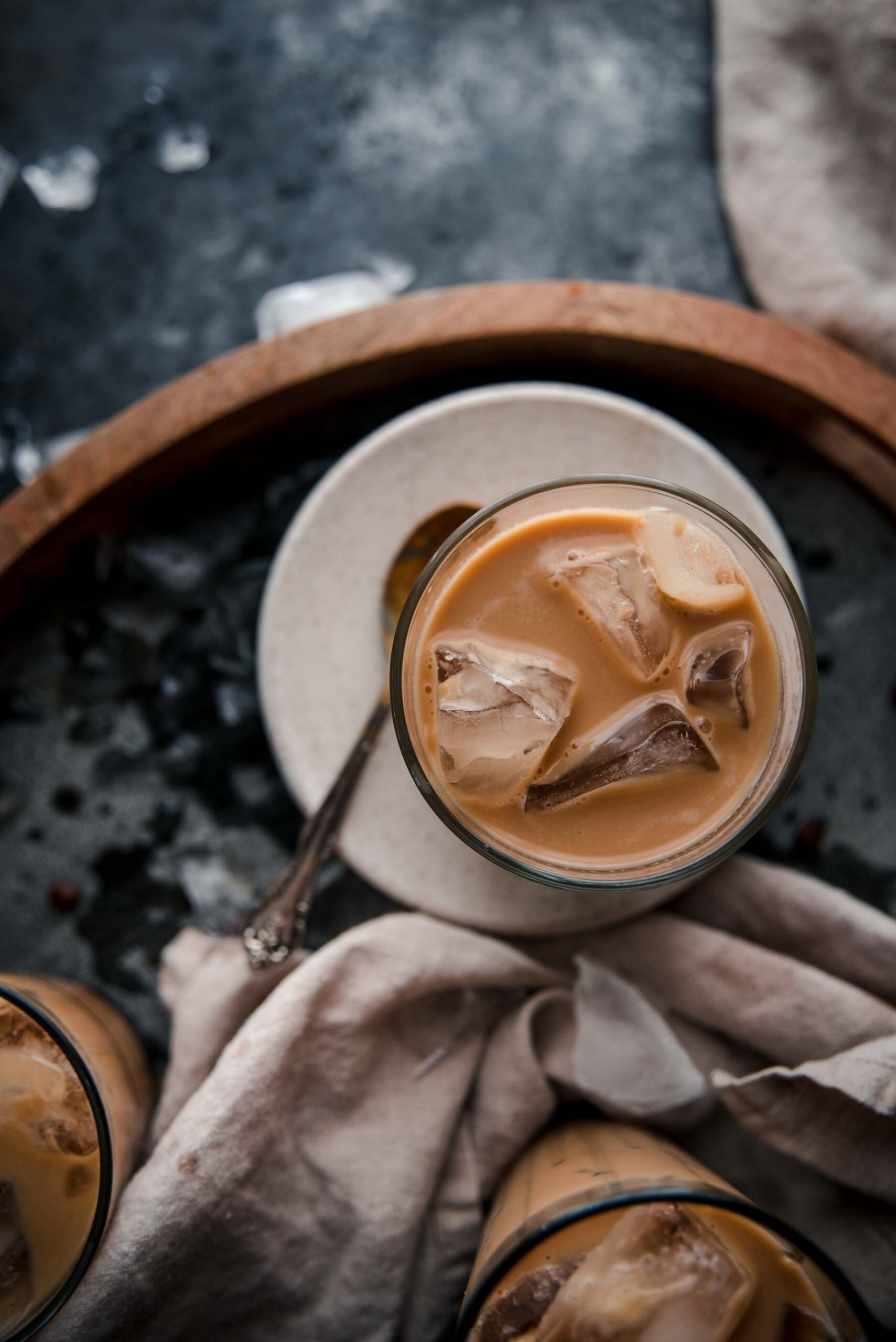 Serve it over ice or just cold out of the drink for a sweet, caffeinated start to the day or even as a sweet drink for an after-meal treat. You can also turn it into a nitro coffee drink but adding it to a whipped cream canister and dispensing it with nitrogen gas - like this nitro cold brew coffee.
If you made this recipe, I'd love to hear about it below in the comments. Please take a moment to leave a star rating in the recipe card!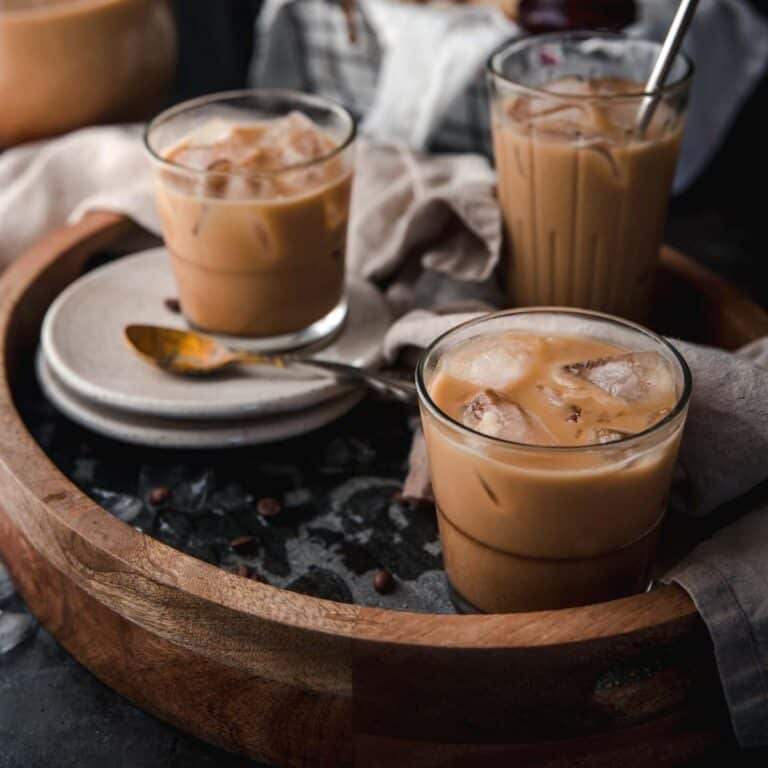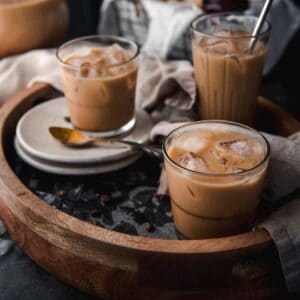 Vietnamese Cold Brew Coffee
Vietnamese cold brew coffee is constantly in my fridge all summer long. Its easy to make and the sweetened condensed milk adds just the right amount of sweetness to strong yet smooth coffee.
Print
Pin
Rate
Ingredients
Vietnamese Cold Brew Batch
8

cups

cold brew concentrate

2 to 4

cups

cold water

(filtered if possible)

1

can

sweetened condensed milk

(14-ounce can)
Single Serving
1

cup

cold brew concentrate

2

tablespoons

cold water

(filtered if possible)

2

tablespoons

sweetened condensed milk
Instructions
Combine the cold brew concentrate and water in a large container or pitcher if making a batch. Start with 2 cups of water. After mixing in the condensed milk, if the coffee is still too strong for your liking mix in 1 additional cup at a time until it suits your tastes. If making just one serving, prepare it right in your drinking glass.

Whisk in the sweetened condensed milk until completely combined. Serve over ice or just chilled straight from the fridge.

If making a batch, transfer the coffee to an air tight container and keep in the fridge for up 7 to 10 days.
Notes
You can make your own cold brew concentrate or buy it at the store. To make your own you'll need 12 ounces of coffee beans, 12 cups of water, and brew the two together in the fridge for 12 to 14 hours. Make sure your beans are a course grind. Strain the coffee through a fine cheesecloth strainer before using it.
Love the idea of nitro cold brew coffee but need a little milk and sweet to it? Try making your own nitro version of Vietnamese cold brew coffee at home!
Nutrition
Calories:
142
kcal
|
Carbohydrates:
24
g
|
Protein:
4
g
|
Fat:
4
g
|
Saturated Fat:
2
g
|
Polyunsaturated Fat:
1
g
|
Monounsaturated Fat:
1
g
|
Cholesterol:
15
mg
|
Sodium:
62
mg
|
Potassium:
267
mg
|
Sugar:
24
g
|
Vitamin A:
117
IU
|
Vitamin C:
1
mg
|
Calcium:
130
mg
|
Iron:
1
mg