Remember last week when I was like, "Hey! Here's a cake in a cake covered in frosting?" Mmm, well, just in case it was this Red Velvet Cheesecake. It's totally decadent and totally amazing, but that post? Well...there was something missing.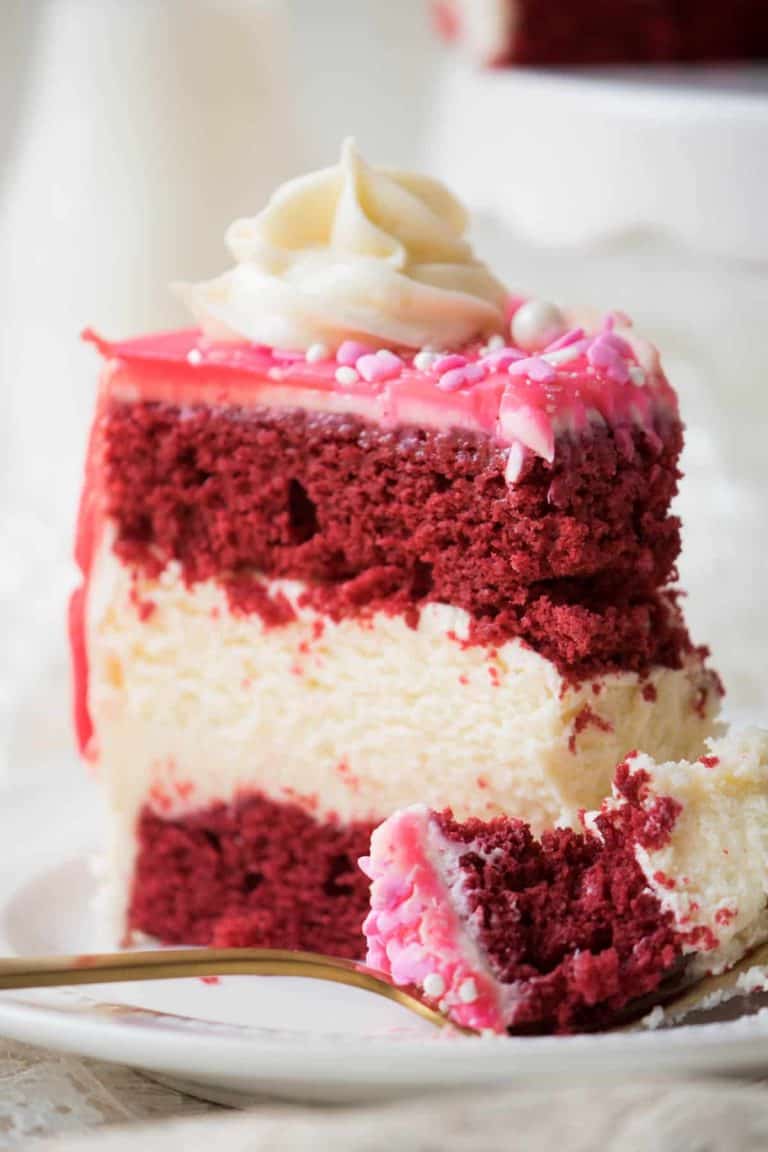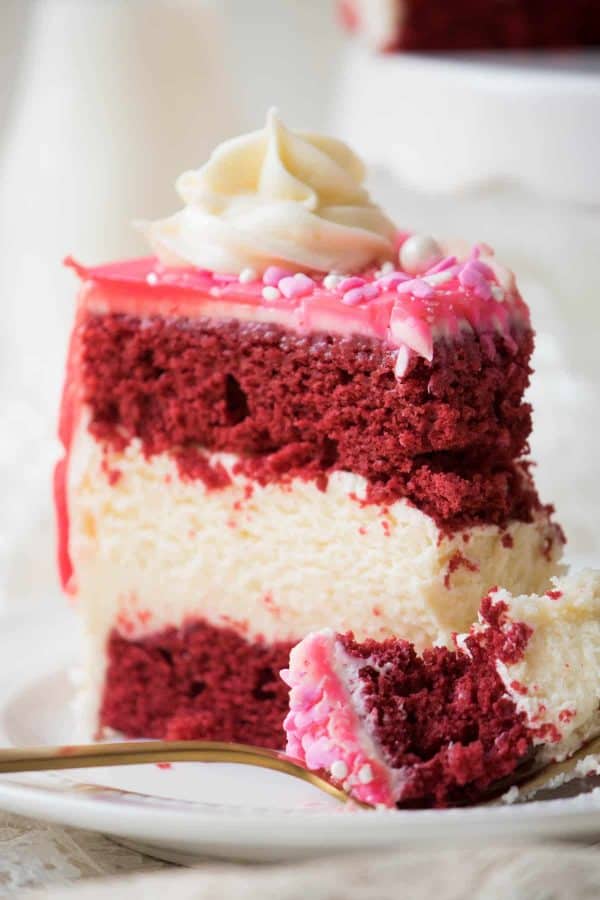 Yes, technically the cheesecake in between red velvet layers creation is motivated to satisfy Valentine's Day content need. Also, there is just a plain old need for cake, but that's nothing new. Who doesn't need a cake in a cake, amiright?!
Don't worry if you were planning on whipping up this beaut for your bae, all the ingredients and instructions are there in the recipe. The whole truth is that there are some photos missing from that post. Photos that I would love to share with you. Like this one. Right here. (Drumroll Please.)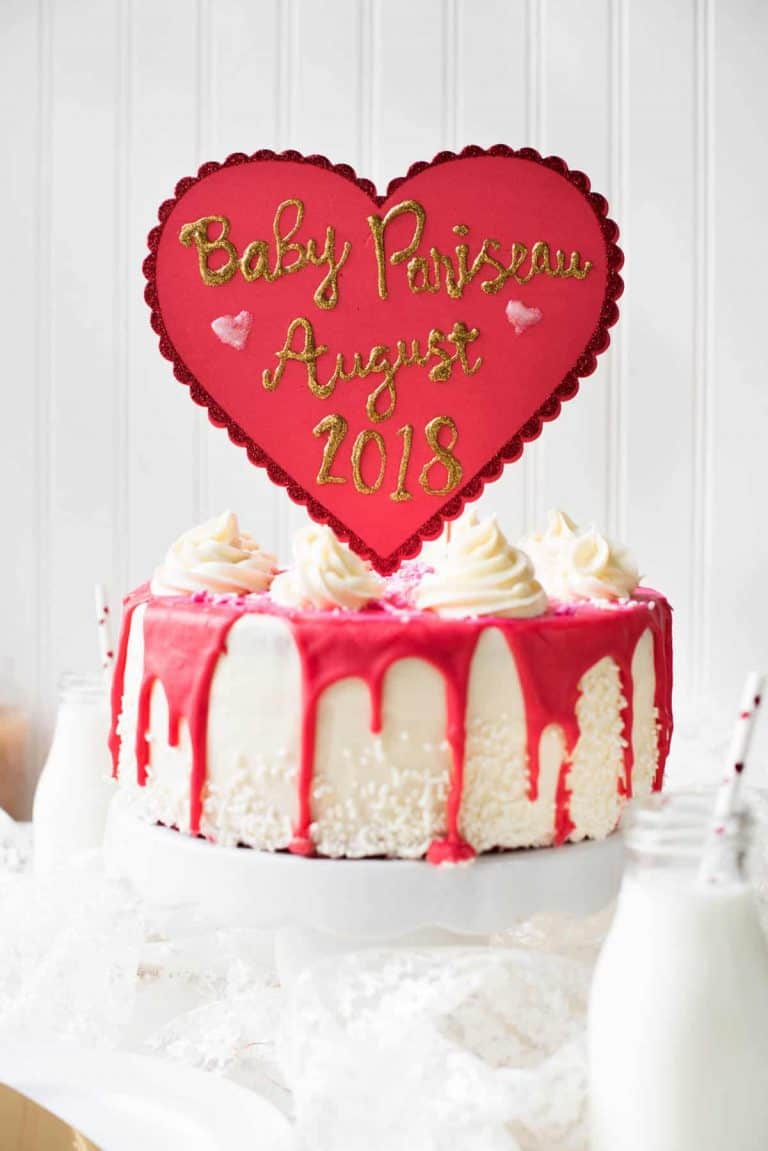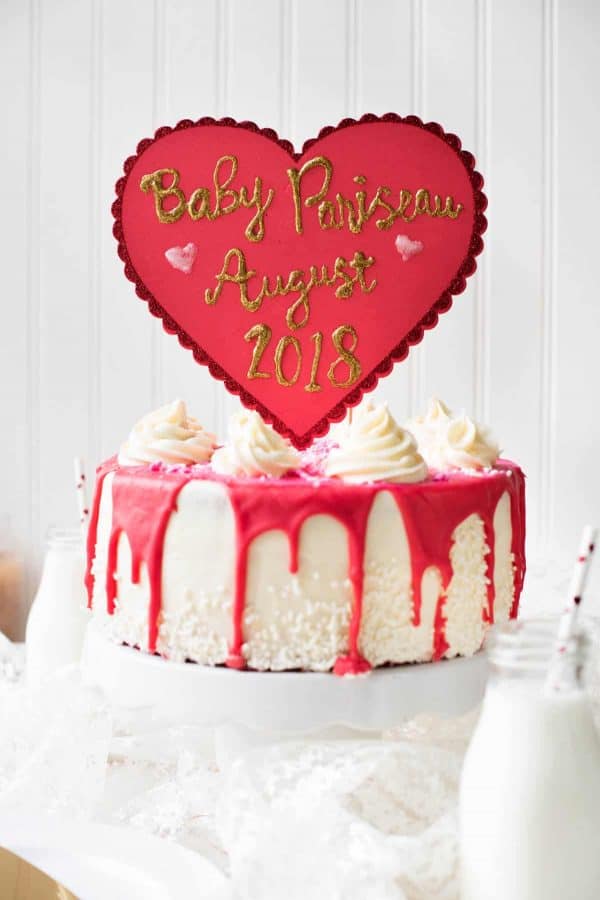 Ta Da! Hello 2018, hello new challenges and more life to love. Henry and I are very excited about Shea's new role as big sister. Shea, well, she's still taking in the news. And by 'taking in' I mean she doesn't really get it quite yet. She does, however, understand that cake...well cake is delicious.
Big Sister Duties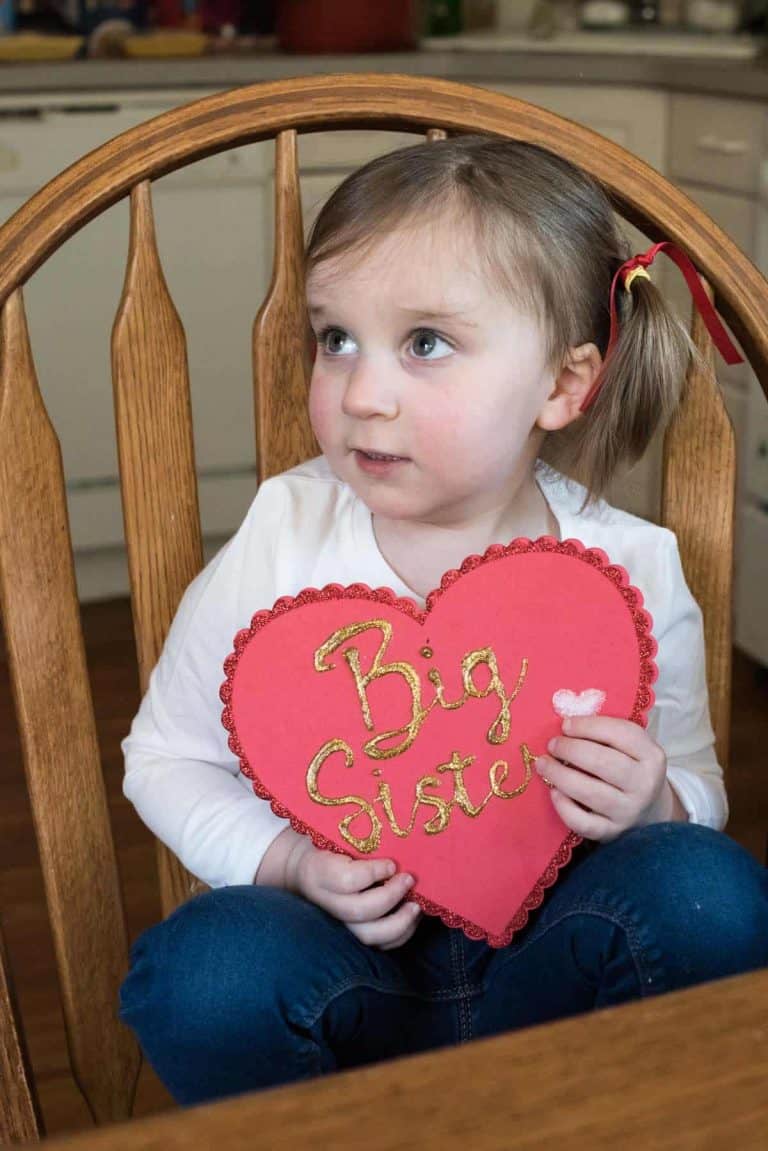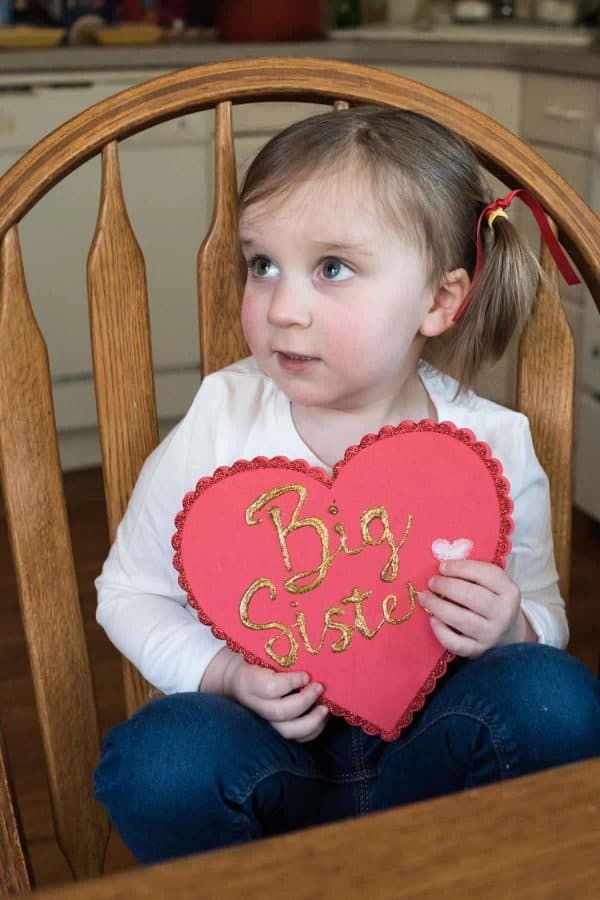 We're so fortunate to be in that part in our lives when everyone is starting families of their own, so by the time baby #2 arrives she will be getting lots of practice in. She's really into the whole 'baby thing' right now and it's just the sweetest most heart melting thing to see.
When people ask how having a 2-year-old is, I have one word to describe Shea. She is spicy. This usually provokes a laugh, and it is partially said for that purpose but it's true. She is energetic and fiery, fiercely independent, stubborn, and so full of love.
Some days, I honestly don't know how I'm going to survive the day with just her and not lose every shred of sanity. Then I remember I'm going to have two and possibly freak out for a hot second. But it's like every new thing in life, you take it one day at a time and try to unearth the positive in every thing you do.
In the meantime, I'm looking forward to sharing more about "fun" toddler life, second pregnancy, and hopefully more recipes involving vegetables because I finally want to eat them again. (Sorry about all the carbs and cheese the last two months. Food aversion is a real thing.)
And if you have any insight into life with two, please tell me about it in the comments! Send me your wisdom!