The snow is softly falling over Denver this morning as I recap a great five days in Colorado, while simultaneously dread the four hour flight back to Boston that is about to come. It's not that I don't like to fly, I love flying. It's that my 18 month old finds being constrained to sit in the same place for 4+ hours as a form of torture. I extend my apologies in advance to the other people on the plane and hopefully her cuteness can win them over, because we will persevere! Whether by plane, train or automobile this baby's going to see what this great world has to offer. UPDATE: Shea did fabulously on the plane!! I suppose when you prepare for the worst, you get the best!
While we technically spent most of our time in Arvada, CO celebrating an early Christmas with my sister and her family, we did venture out for some really interesting activities in downtown Denver that fit a variety of budgets. Along with three adults and two car seats in Subaru Forester, let's just say all that yoga paid off or I might be writing this post still wedged in-between two car seats.
Lunch at the Denver Aquarium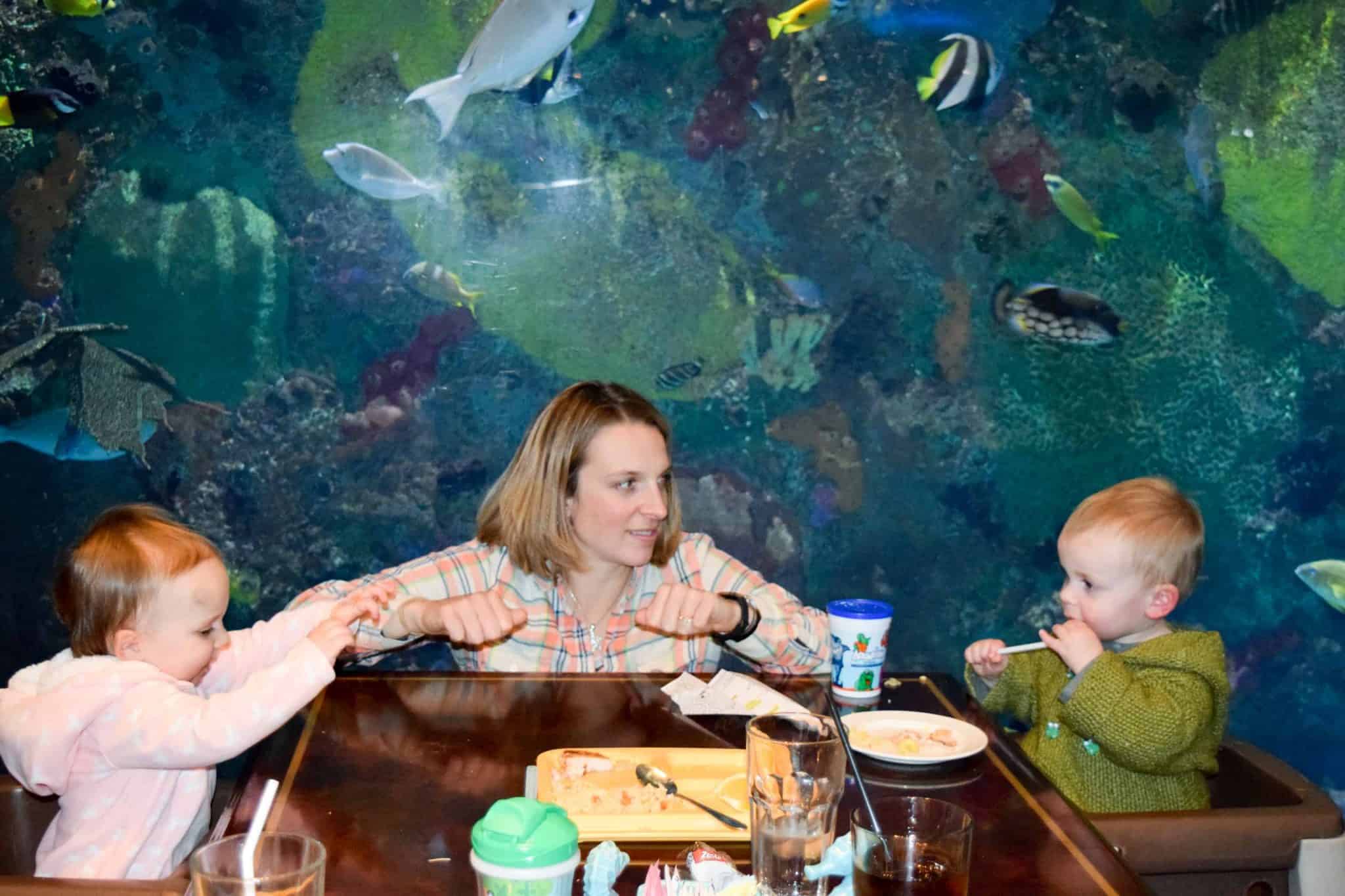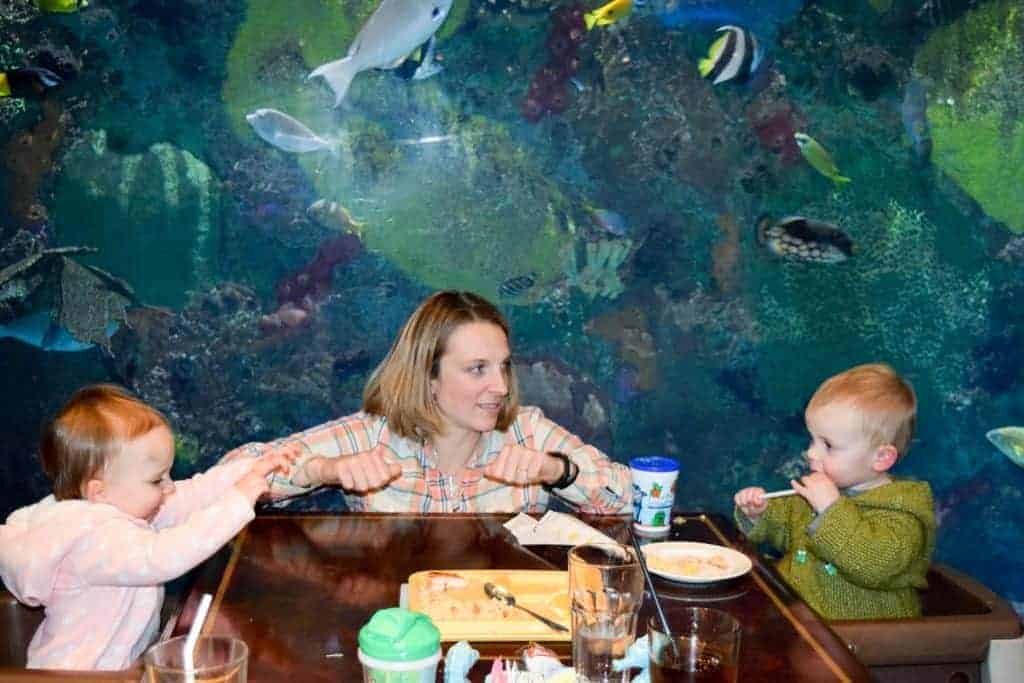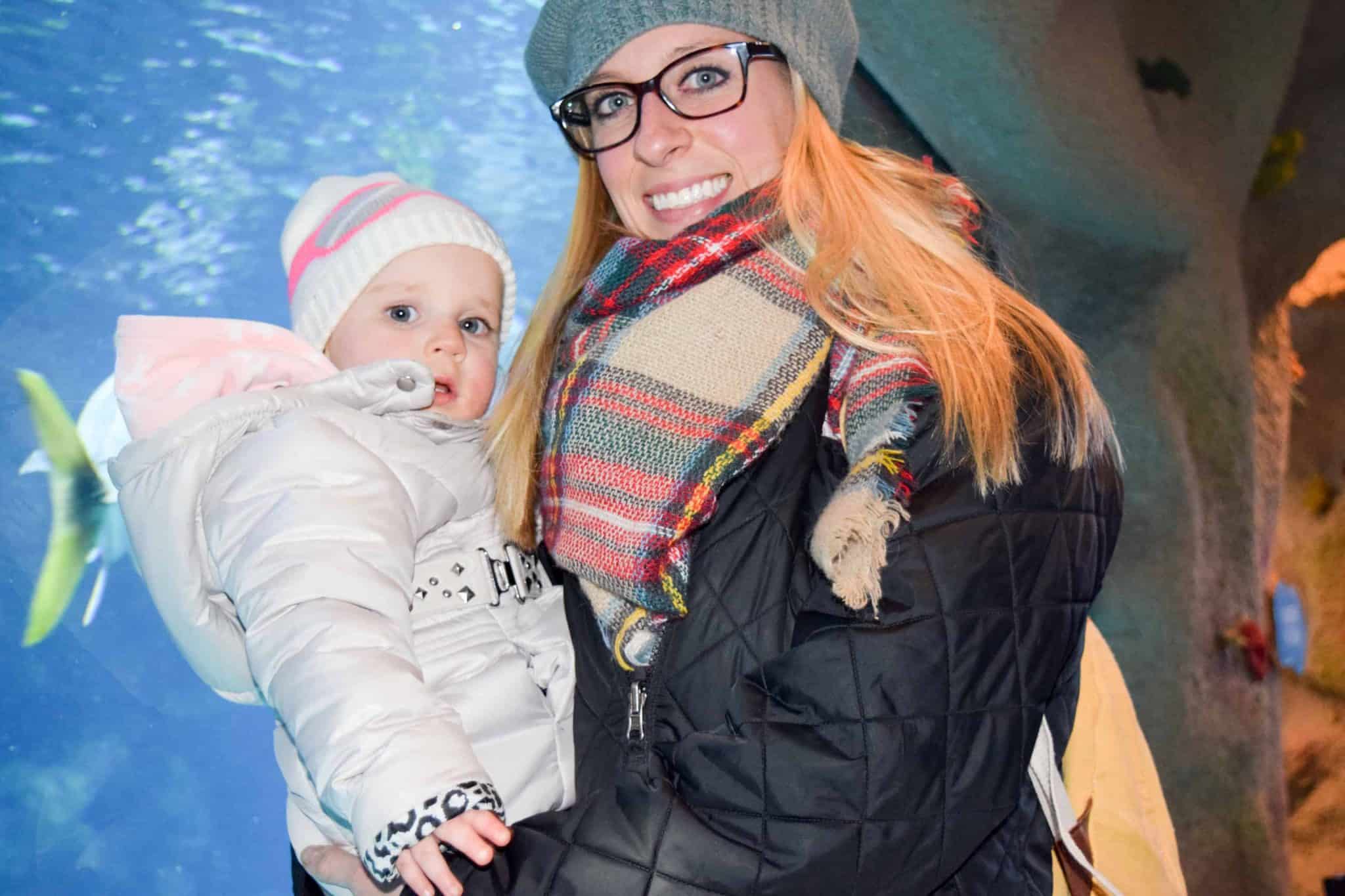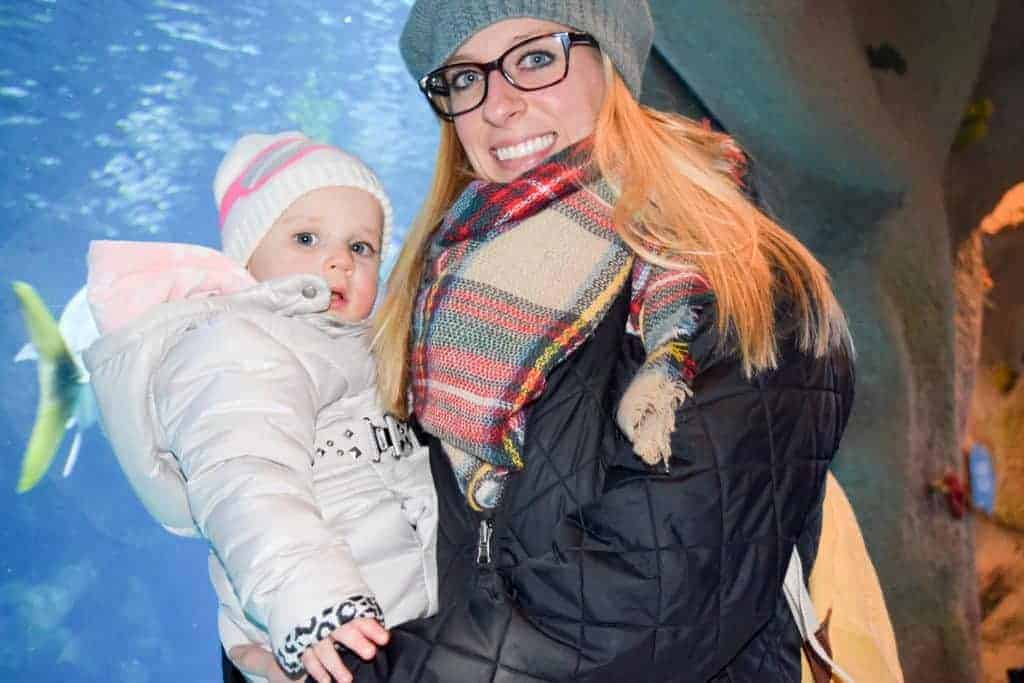 Lunch at the Aquarium was a great trip downtown to get out of the house without taking all afternoon. Having just landed the night before and losing 2 hours, sleep and naps schedules were off and adults were dragging. The restaurant at the Denver aquarium is a large space with vast open ceilings with six super large tanks lining the right side of the dining room. Arriving on the earlier side of lunch we scored a table right next to a tank, a win for all parties involved. Distraction for children and adults actually got to eat lunch. Though the food wasn't a fine dining, mind blowing experience there was certainly a variety from which to chose for lunch specials and the kids menu. Outside the cost of lunch choices, anticipate a $7 cost if using the aquarium parking lot. Oh, and naturally, you'll have to walk through the gift shop to get to the restaurant.
Children's Museum Denver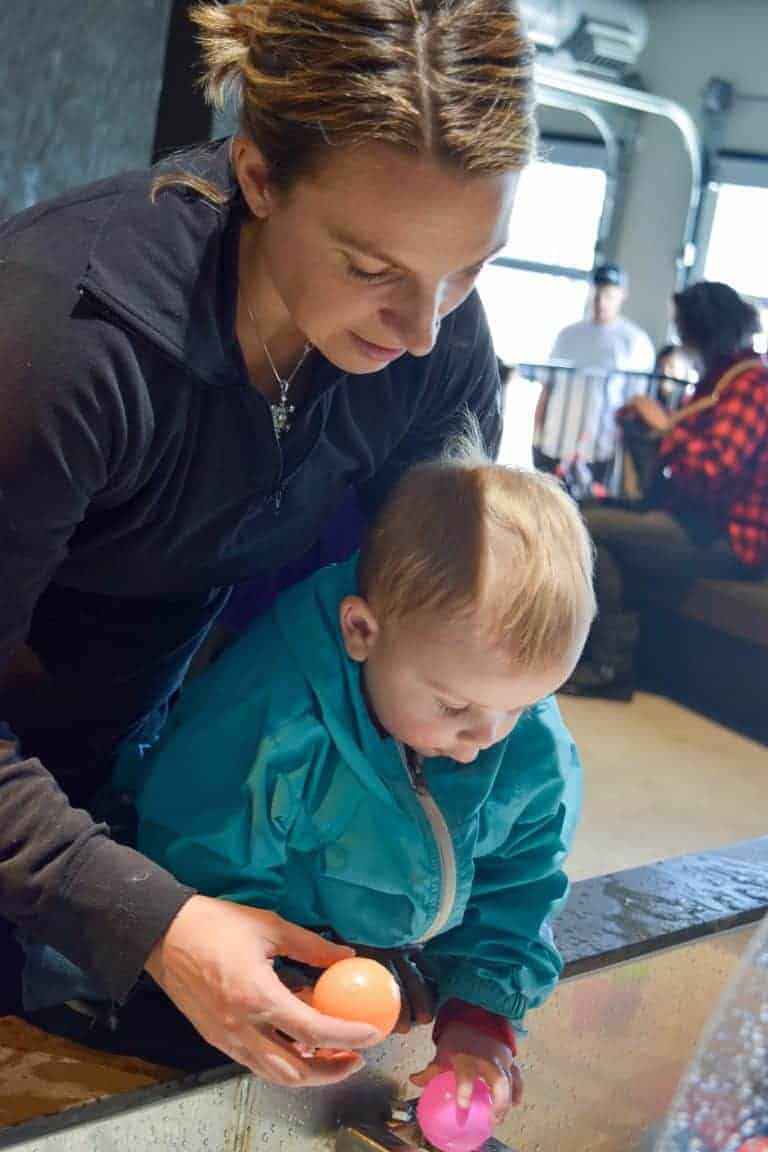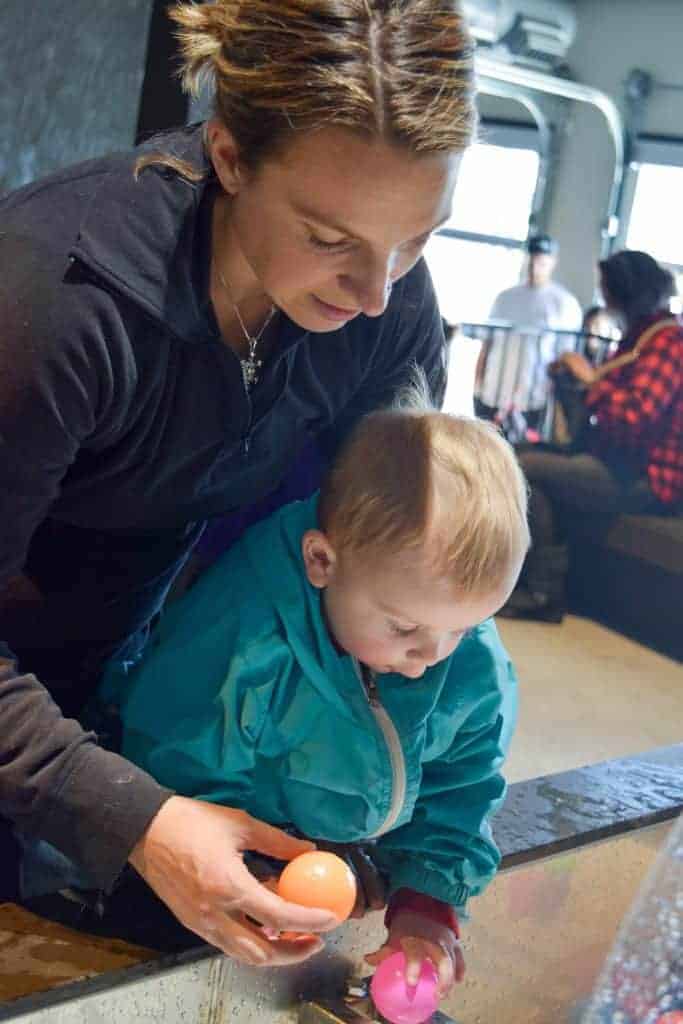 If traveling to the Denver area with children in tow, the children's museum is a must go. With activities for kids of all ages, it's a great way to spend the day and expend some energy, especially when the weather or temperature is less than ideal. Our group of five included an 18-month old and a 15-month old, so we spent a majority of time at the Center for the Young Child. With slides and plenty of things to climb up, through, under and around, we had two tired bubs in no time. But in addition to that area, Shea highly recommends the water exhibit, though we recommend going to that exhibit last if you plan on getting as hands on as Shea did.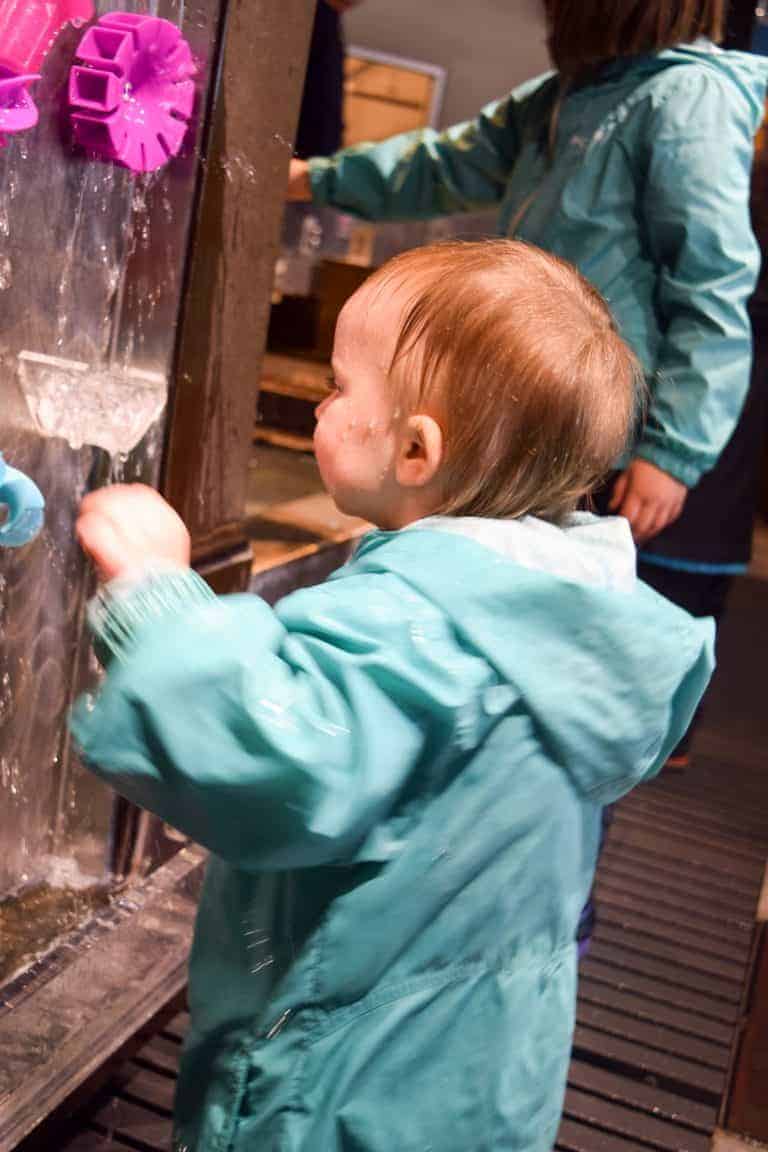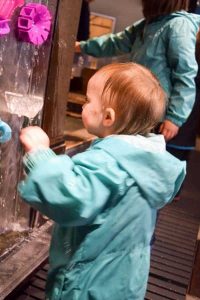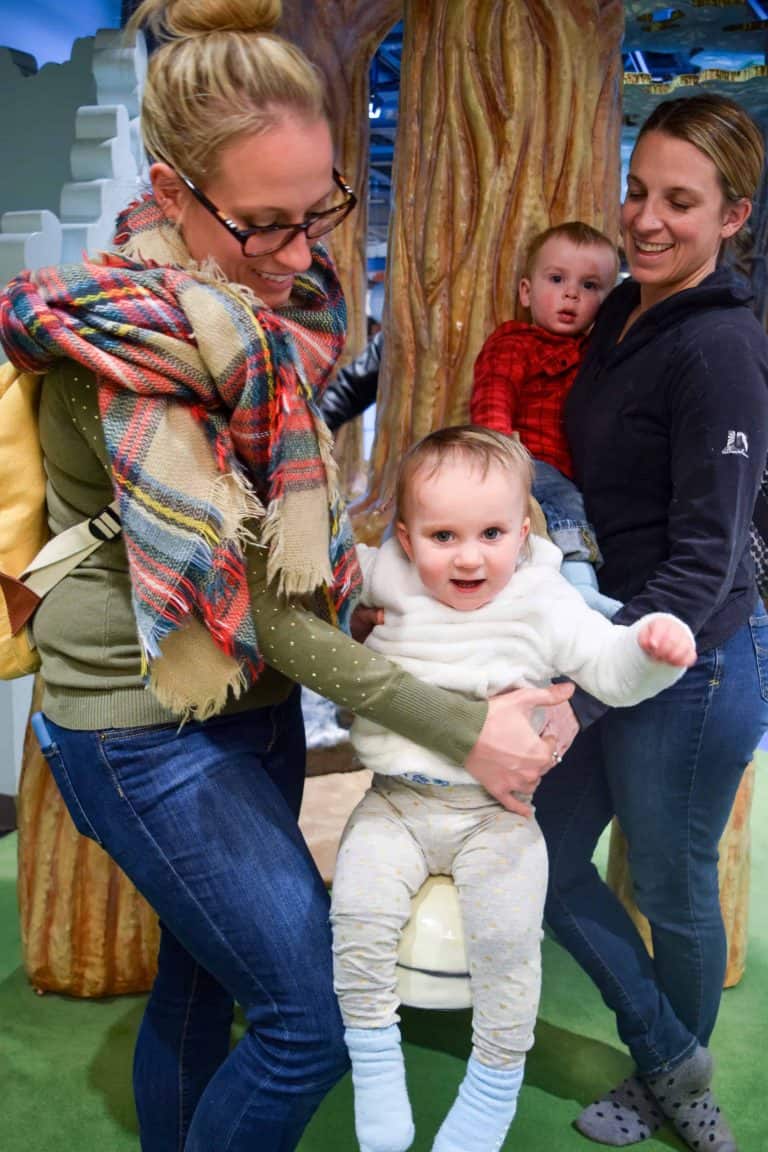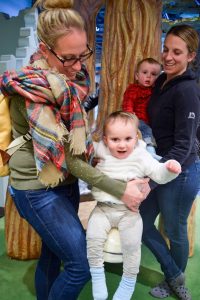 Sprouts Farmers Market
Okay, this is a little obscure but if cooking meals at your accommodations I highly recommended venturing to Sprouts Farmers Market for your goodies. Colorado is well-known for it's development in the natural foods market movement. If you're a fan of natural foods but find stores similar to the Whole Foods experience staggering, for both your mind and your wallet, you will find Sprouts to be the perfect combination of a regular grocery store but with locally source food options at prices more easily digested than some of the larger natural foods store chains. Besides the helpful prices, the staff was incredibly accommodating in finding us the perfect cut of Flank Steak for our Christmas meal of Braciole. In addition to reasonable prices, variety of produce, and helpful staff, they also feature bulk goods such as tied fruit, salts and spices, grains, and more. For the cooking traveler, Sprouts will help you get as much or as little of the goods you need.
Where to Drink in Arvada
Old Town Arvada is a very quaint little downtown that features many of the old store fronts from the late 1800s. Though there are a multitude of great places to go, we had just a handful of baby-free moments to go out and explore the area for shops and drinks. First on the list, check out School House Kitchen & Libations for a little bit of history, a great beer line up, craft cocktails, and great food. The original Arvada school house transformed into a restaurant and bar, they've done a fantastic job keeping school in session throughout the entire theme of the restaurant. New Image Brewing Company is a new brewpub to the scene and offers a great beer line up that often collaborates with other local breweries, a relaxed but upbeat atmosphere, and some really great menu options (pork belly tacos, uh, yum.) Some other local spots we weren't able to check out, but would love to on a future visit were Kline's and the Arvada Tavern.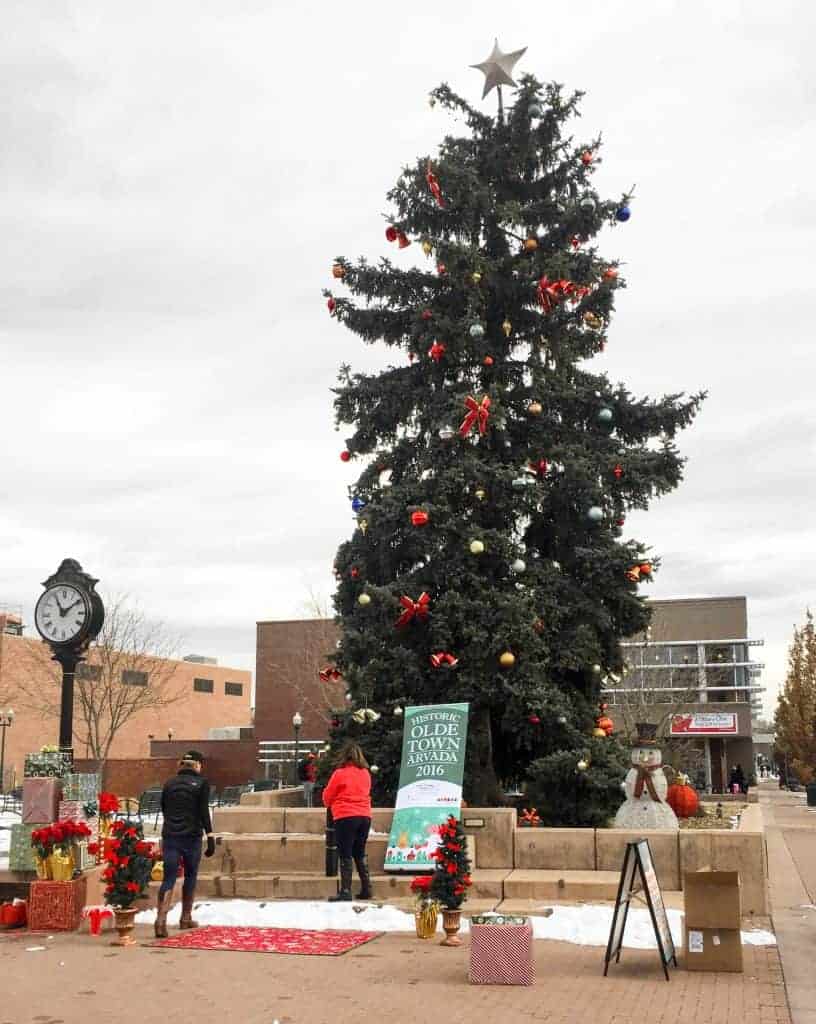 So if you're looking to escape the city feel of downtown, but looking for lots of things to do check out Olde Town Arvada. About a twenty minute drive to Denver and with a vibrant community and plenty of bars, restaurants, and shops it was the perfect location for our early family Christmas and we would highly recommend it for yours!