Boston is a great city. It's a city for students, professionals, travelers, for all the decades of your life - Boston was good to me in my 20s with few responsibilities and will be good to me in my 30s, now married with a beautiful baby girl. There is so much you can do, no matter your interests. So now that life finds me a SAHM, I have been making mental lists of things to do with a 9-month old. Turns out the list is getting pretty long and not everything cost money (yay!)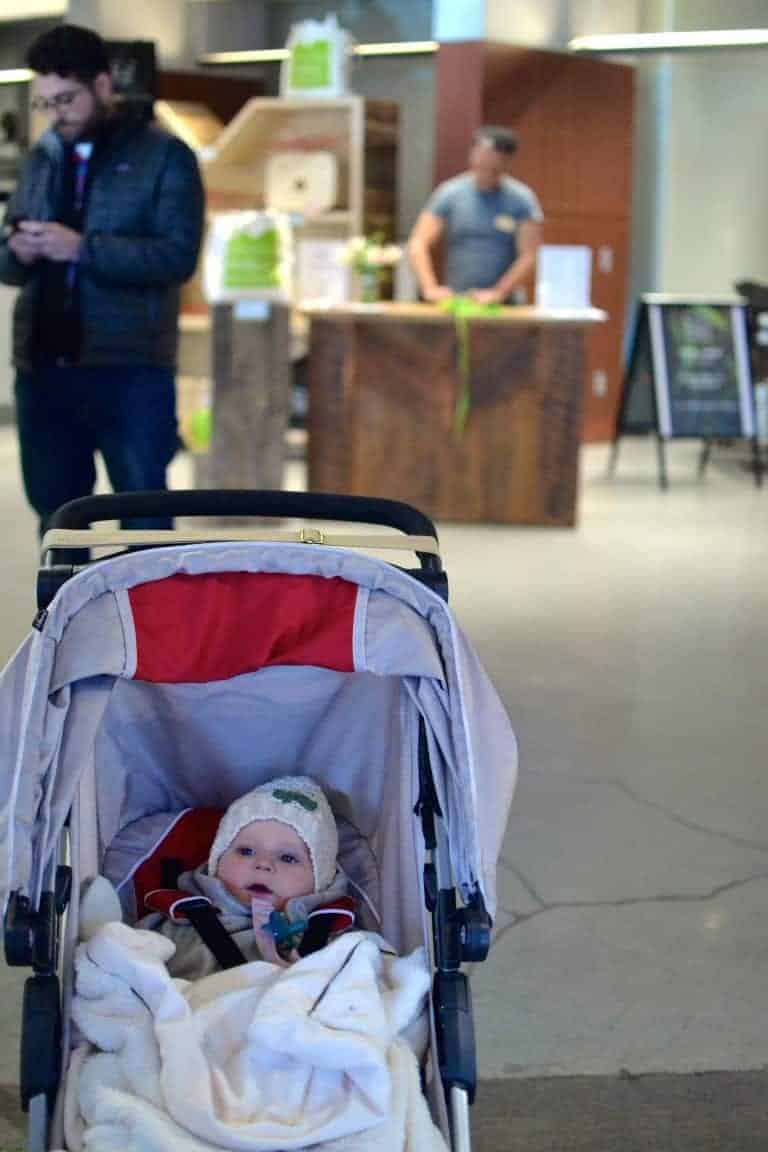 Recently, Shea and I ventured out to the new(ish) Boston Public Market to poke around. Any Wednesday through Sunday from 8am to 8pm the market is open for your perusal. Self-described as a 'year-round market featuring fresh, locally sourced food' it houses over 35 local vendors. Stepping through the entrance on Congress and Hanover your senses will be overcome with the intoxicating smell of fresh apple cider doughnuts. If you're a born and bred New Englander, the smell will reach out to your bones. If you're not, the introduction of the aroma will certainly make you stop with appreciation. Mmm...apple cider being used to make fried bits of heaven dipped in cinnamon sugar, such a good treat. Red Apple Farm houses these delicious treats along with a variety of fresh apples, homemade fudge and hot mulled cider. Kitty-cornered to Harlow's Vermont Farmstand that offers a variety of country-style products, the first steps in already have a great selection to offer.
Other vendors include local farms with fresh produce, honey and wax products, shelves and coolers full of craft beers, several fresh meat counters to buy organic, pasture raised meat, and of course, it's not New England without fresh caught seafood.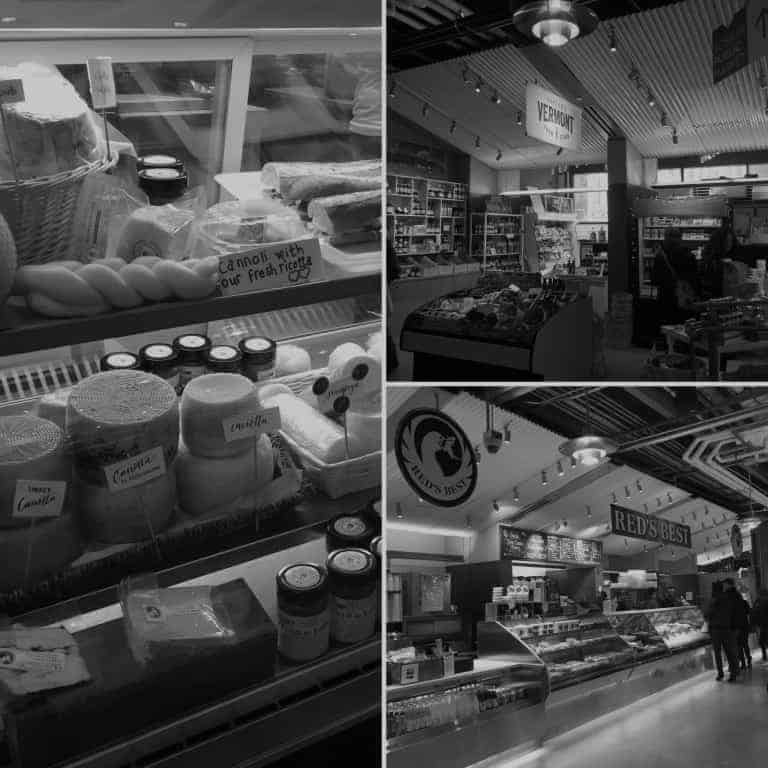 In addition to selling the ingredients for Saturday night supper, many vendors also offer ready to eat meals and bites. It's a great place to meet a friend and grab lunch, a snack, or a fresh made smoothie. Or if you are looking to expand your local vendor shopping, especially before the spring and summer farmers markets pick back up, you should definitely check out the Boston Public Market. Looking for a more detailed list? Here is a list and map of the vendors you can check out.
In the back of the market is The Kitchen, a 3,200 square foot space where culinary meetings happen. For families, they offer fun kids activities like 'Edible Art' and 'Kids Kitchen Story Time.' For the home cook, if you are looking to hone in on new skills, they offer a variety of classes, and for a night out they also offer date night events. We will certainly be taking advantage of a couple of the upcoming happenings. A calendar of events with pricing is available on the website.
So after a few strolls around the market, checking out the juice vender, sniffing some spice samples at another, and picking up a few veggies (okay, okay, doughnuts too) we ventured back out into the cold. If local goods, tasty eats, and great vibes are things that interest you then I highly recommend you take an hour or two during an afternoon and check out this thriving addition!