Creamy, frozen flavors of rum, chocolate, sweet coconut and pineapple team up with the savory goodness of Peanut Butter to create the ultimate frozen drink. Whether on a beach in the Caribbean or soaking up the sun in your backyard, this cocktail is perfect for a hot summer day.
Island Vibes
I love the sun. I love the beach. I could lay on my oversized beach towel listening to the surf and basking in the sun with my nose in a book all. day. long. Granted with this pasty, Casper skin I sport, the sunscreen always stays nearby, but a day at the beach does wonders for my heart. My husband and I are a like in many ways.
Our love of food and cocktails, the city, travel and making conversation with people we don't know. But our beach habits could not be more different. He will appease my need to lay on the beach for about 30 minutes before heading to the water for a swim or down the beach for a walk, or perhaps the bar for a cool, frozen cocktail.
There is a time and place for frozen cocktails....like not during the Saturday night dinner rush when the bar is three deep and there isn't actually a frozen cocktail on the menu.
You people know who you are.
But outside of personal restauranteur frustrations, my favorite time and place for frozen cocktails is on a super sunny beach day preferably in a tropical destination. Particularly at the Dive Bar in Saint Thomas. Not only do we get to visit our good friend and favorite island bartender, Grant, but we get to enjoy frozen cocktails with some of the most beautiful beaches in the world just moments away. This was my first experience with the variety of frozen island drinks outside of a strawberry daiquiri and piña colada and it most definitely did not disappoint.
Peanut Butter Bushwacker
It wasn't until our honeymoon that we stumbled upon this tasty version of the classic Bushwacker cocktail. After a minor stress related meltdown had me changing our flights and canceling hotel reservations, we ended up on Scrub Island in the BVIs to spend our first week as newlyweds. Planning a wedding, starting a new job, and opening a restaurant all in the same six months was a bit much and all I wanted was to sit on a beach with a cocktail in my hand and not have a schedule to worry about.
Side note: this is how amazing my husband is...he gave up a week in wine country so I could sit on a beach and read. That is love right there, true love.
So while I was soaking up the island rays, my husband made friends with the bartenders and the Peanut Butter Bushwacker was born.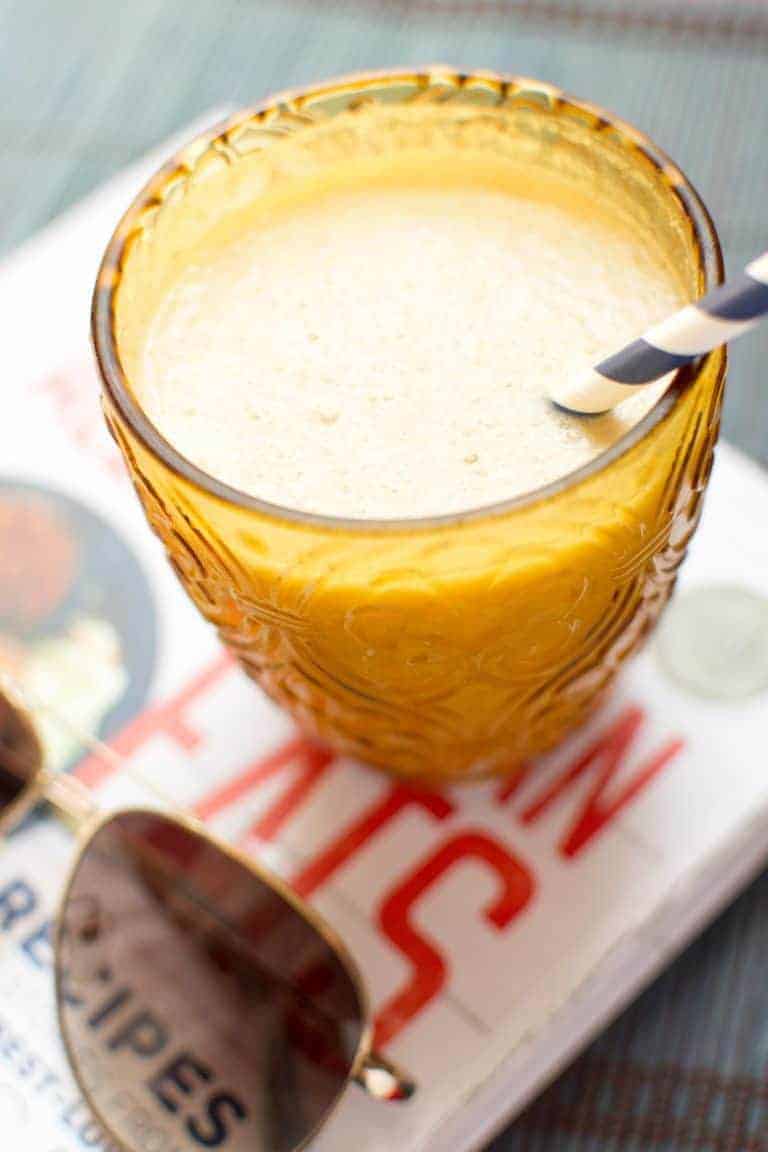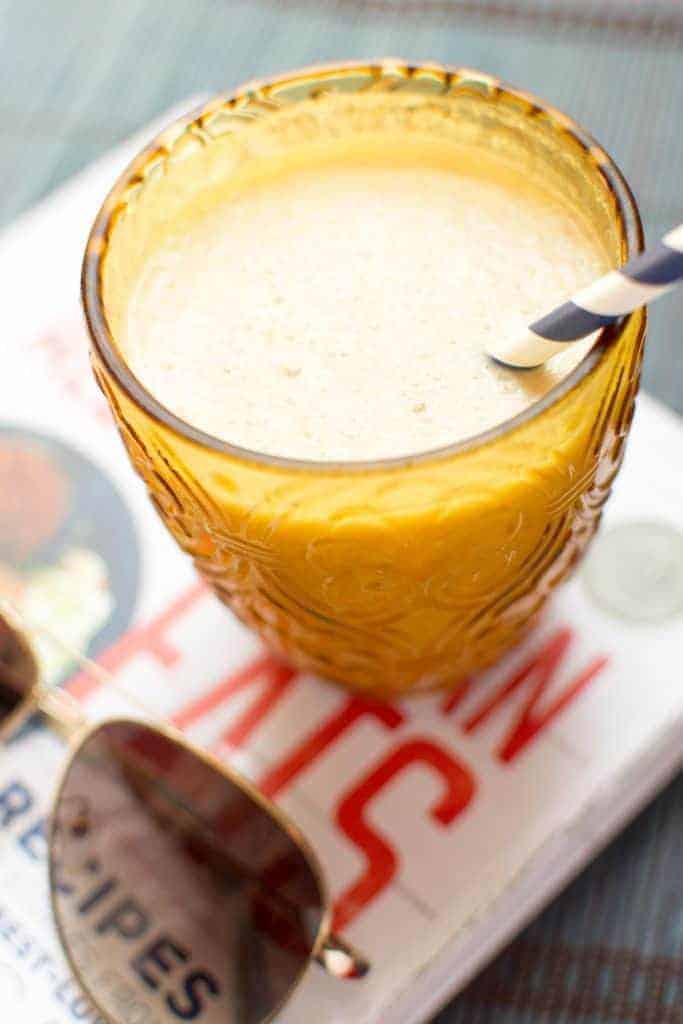 Originally named for a guest's dog at the inventing bar, this cocktail is sweet, creamy, and almost dessert like. A word of caution...though most sweet frozen drinks are usually more sugar than they are alcohol, sip the Peanut Butter Bushwacker with caution.
Though cleverly concealed by creamy, chocolate flavors, the alcohol in this frozen sipper will sneak up on you. But if you can nap it off in the sun, who care anyways right? If you're ready for an escape down the islands but can't get the time off, whip up a batch of these, put on your flip flops, and you are practically there.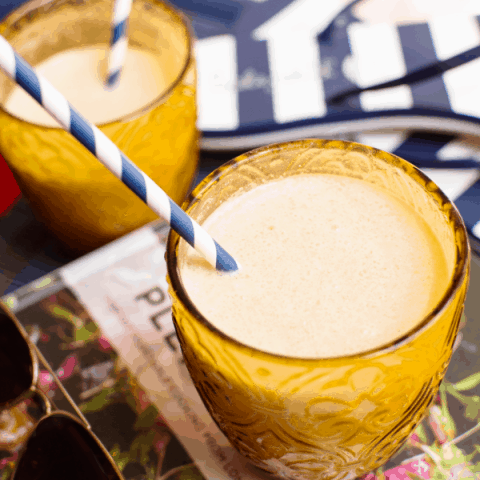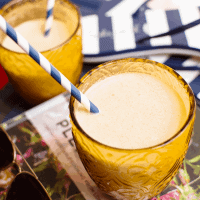 Peanut Butter Bushwacker
Peanut Butter version of the classic island cocktail!
Print
Pin
Rate
Ingredients
1

ounce

Dark Rum

1

ounce

Vodka

1

ounce

Kahlua

1

ounce

Amaretto

1

ounce

Dark Creme de Cocoa

2

ounces

Bailey's

4

ounces

Coco Lopez

2

ounces

Pineapple Juice

2

heaping tablespoons

Peanut Butter

Chocolate Syrup Drizzle

(optional)

Ice

(about 1 ½ trays or 20 cubes)
Instructions
Add all liquor ingredients to a blender,

Add ice and blend on high for 30 seconds.

Garnish the glass with a chocolate sauce drizzle, if desired.
Nutrition
Calories:
508
kcal
|
Carbohydrates:
33
g
|
Protein:
3
g
|
Fat:
24
g
|
Saturated Fat:
20
g
|
Cholesterol:
1
mg
|
Sodium:
10
mg
|
Potassium:
232
mg
|
Fiber:
1
g
|
Sugar:
24
g
|
Vitamin A:
1
IU
|
Vitamin C:
4
mg
|
Calcium:
10
mg
|
Iron:
1
mg