If you can't stand the heat, get out of the...yoga class? I'm not sure that's how the saying goes, but my latest fitness venture certainly had me sweating. It's been about a year and a half since I've taken a hot yoga class due to pregnancy and crazy postnatal life - turns out it's not just wine you're told to give up. Initially, I was mildly concerned my legs may just give way during a warrior pose but I tossed that aside and made the 7 minute trek to the studio from our home.
Located about one block from the center of Union Square, 440 Somerville Ave., the studio is in an older building bursting with Somerville charm. Also conveniently located next to Market Basket, should you need a grocery pit stop on the way home (bonus!) The office is typically locked during class, but opens back up about 10 minutes prior. There are cubbies to store your stuff and another changing room/cubbies area upstairs next to the studio, no showers. Mats and towels are available for rent and you can buy H2O or coconut water. Walking into the studio, it's hot, humid and probably a little sweaty. It takes a moment or two to adjust, but once the shock of sweat smell dissipates the heat of the room slowly hugs each of your muscles as you physically and mentally prepare yourself for class.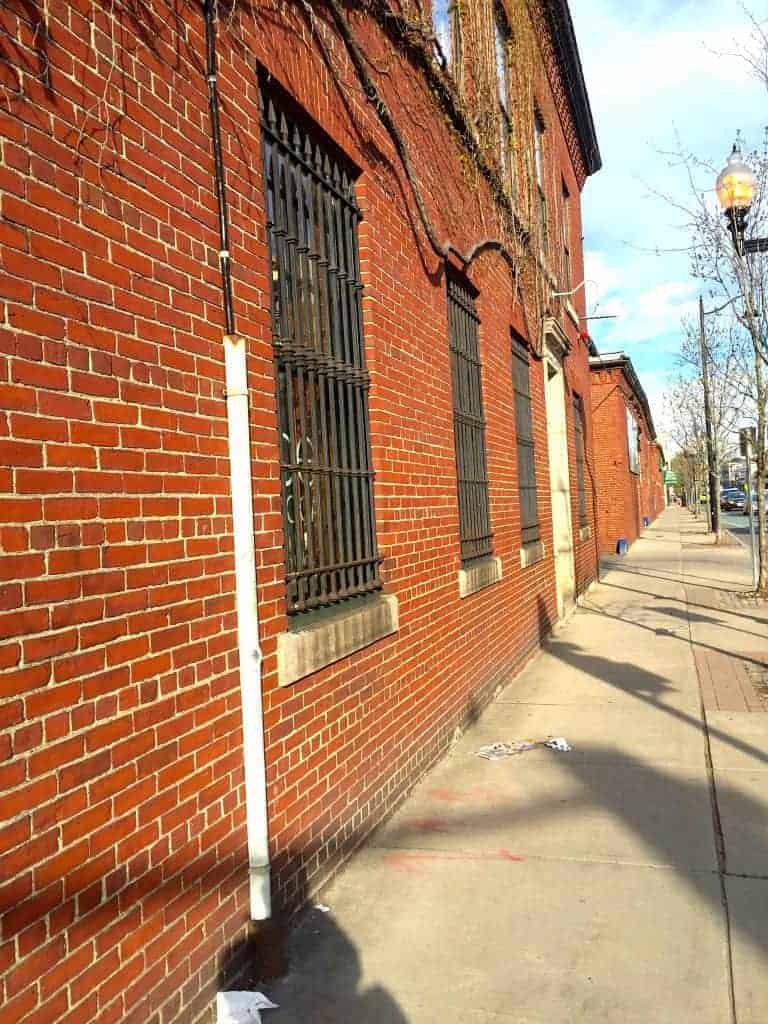 There are a few different approaches to yoga - bikram, vinyasa, heat, no heat, gentle heat and so on. My impression of the classes here are that they fit into the vinyasa flow style. Most classes are hot - around 95 degrees - unless you take Blancas class. Then it's just a few degrees cooler than Hades and it. is. glorious.
There are lots of great classes to take at this studio, but I will specifically arrange my schedule to take Blanca's class. She will check in with your needs, move you slowly through the poses and help you reach deeper than before with an just the right amount of corny pun filled wit. My favorite parts? She doesn't let you cheat. Cheating in Yoga? Whaaaa? No, it's totally a thing. Just because you're in a pose doesn't mean you are maximizing every 'expression' of the pose - or more simply, mentally recognizing that every muscle is working. But even better than that, if you need to child pose literally all class, that is completely on the table with zero judgement in return.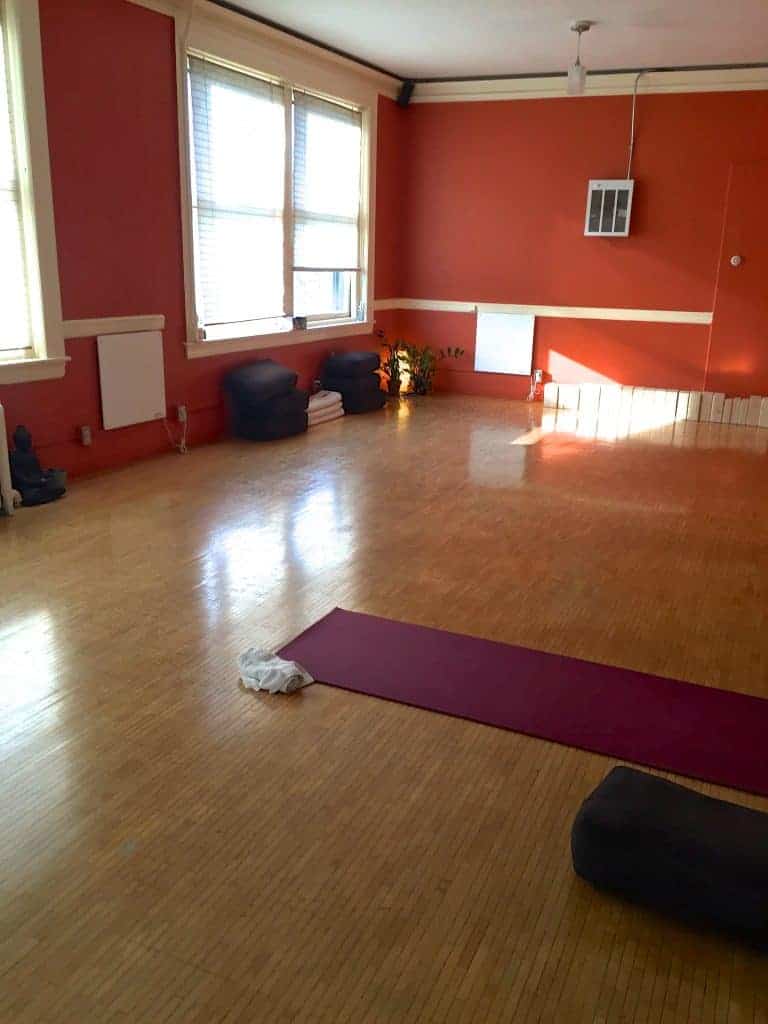 That's what I love about this studio and this class. Work on what you need, but work to your fullest extent. And when you need to be still, just be still. Another great part, is the constant reminder of breath. I am totally guilty of holding my breath while attempting a harder 'expression' of a pose. Which is completely asinine since breath help you stretch further and allows you to (somewhat) forget about what your body is doing. This studio the perfect amount of namaste without tipping the earthy-crunchy scale completely and the fear of unannounced partner work.
Looking for some namaste in your life? Here are a few of my tips and tricks I've learned over the years:
HYDRATE - the earlier the better. If taking a morning class, be sure to drink a few extra glasses of water in the morning. Heading in to a particularly hot class already dehydrated will leave you feeling like a light headed, less than perky sloth.
Get back to your roots - whether you've been practicing for a decade or have never taken a yoga class, I highly recommend taking a beginner or foundations class. For newbies, it will get you familiar with the names of the poses and proper positioning at a comfortable tempo so you can focus on more important things like breathing and working all your muscles rather than worrying about keeping up or doing things "wrong." For seasoned pros, it is a perfect opportunity to move a little slower and really make sure you are reaching for the max in every pose, that you are breathing through the hardest parts - I guarantee you will be surprised to find yourself using muscles you've never thought to use before in a particular pose.
Fingers & toes - when hanging out in downward dog or plank, I always try to remember to press into my thumb and pointer fingers to relieve the pressure in my wrists. And when standing up, spread your toes and press down on the four corners of your foot - that is sure to help when try not to topple over during half moon.
Use the tools - don't be afraid to use blocks, straps, bolsters or blankets. Everyone is built differently and just because you need a block for side triangle or a blanket under your bum during pigeon doesn't make you any less committed to the pose than the girl on the mat next to you looking like the cover photo of Yoga Magazine.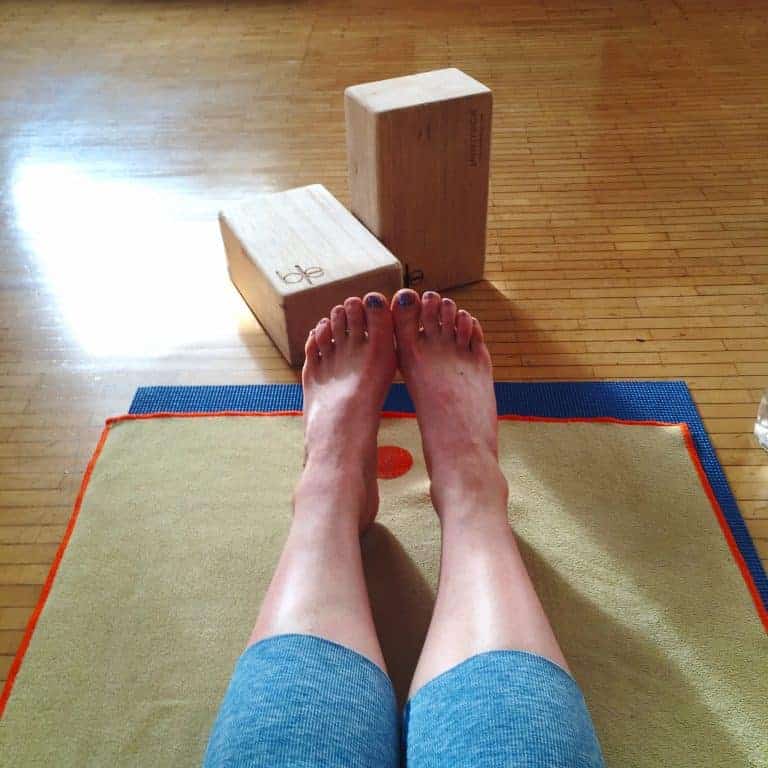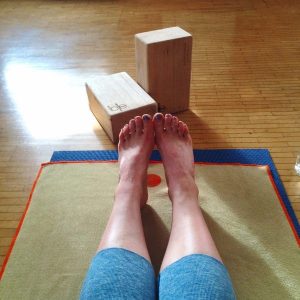 If you're shy about class-style work outs I would definitely recommend this class or the beginner classes on Sundays. The focus is totally about you and your mat and not about being the perfect downward dog or owning the most lululemon. (Not that I don't love lululemon, it's just expensive AF.) So if you're looking to revamp your yogi style, challenge your dog, or self reflect in hot, sweaty bliss, Be. in Union should be your next stop!