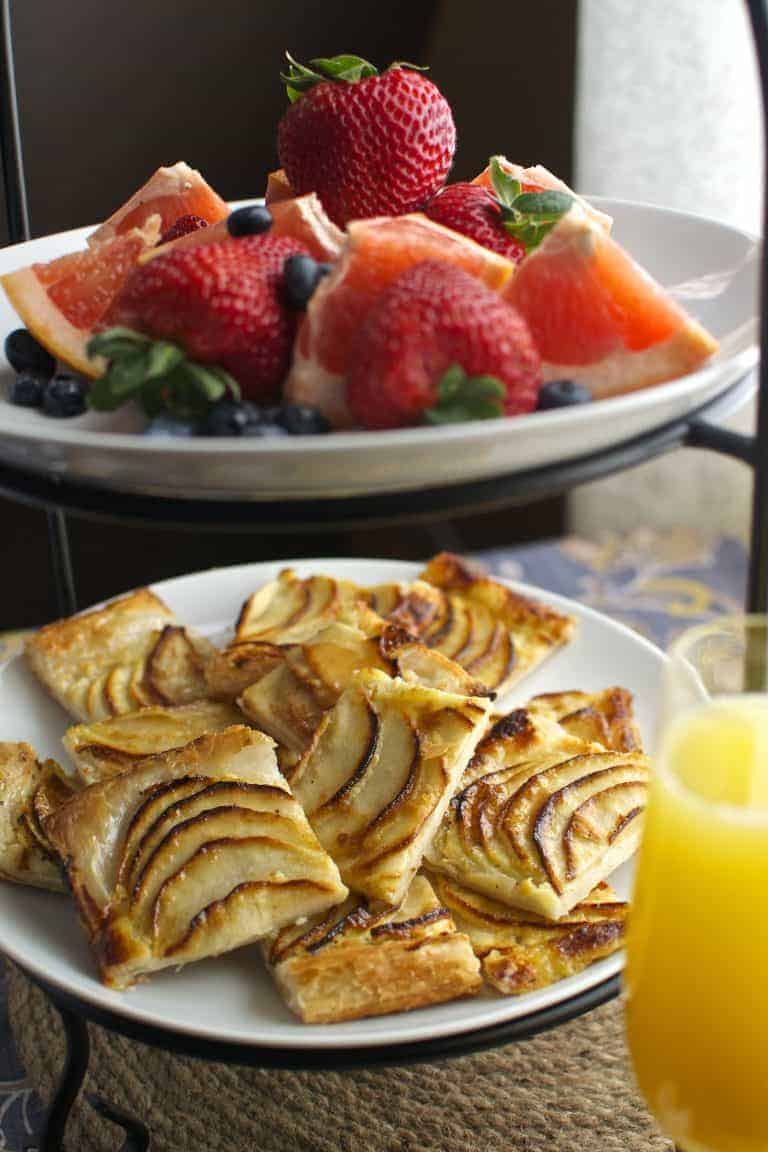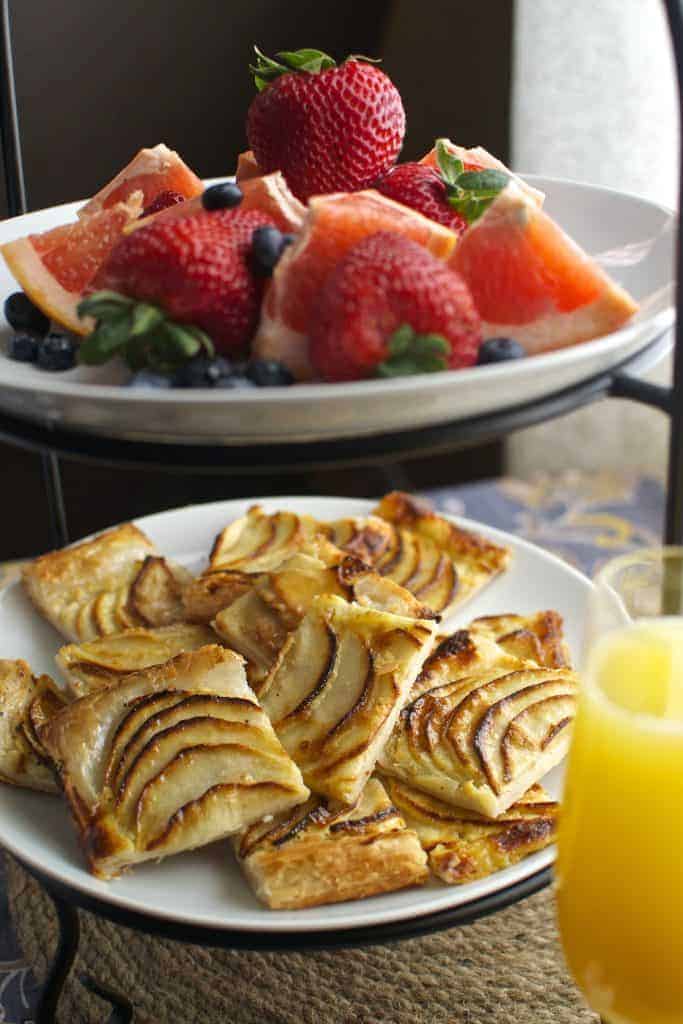 Why is brunch SO good?! Well, I suppose it depends on your own personal taste buds, but seriously, who doesn't love brunch? It's like a hodge podge of savory and sweet delectable treats, I honestly don't understand how you could not find something. Besides the array of wonderful things to eat, the atmosphere of brunch is always so much fun. Post work-out brunch? Alright! You're feeling good about yourself, perhaps you're still comfy in your yoga pants, you've got that post-work out glow going for you and you're ready to do some damage on mimosas and eggs bennie. Sunday brunch friends meet up? Perhaps you dive into a bottle of Rosé, dressed in your most posh Sunday brunch swag and snack on the lighter side with brûlée grapefruit and eggs while recapping the weekend's events. And then, of course, there's hungover brunch. You can't even leave the house until you find the largest pair of sunglasses you own while thinking a little hair of the dog sounds like both the best and worst idea, and you just can't wait to crush some hash browns.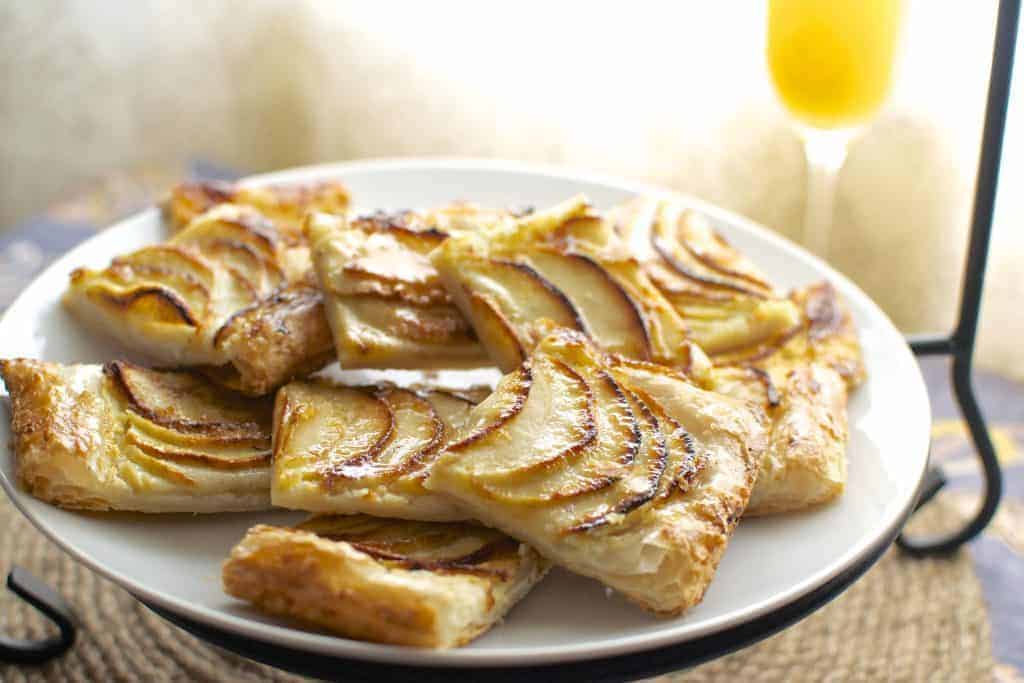 Whichever your brunching style, this galette is super easy and can definitely be made in advance. Headed to brunch at a friends? Just pop it in the oven to warm up super quick and you're golden or just give yourself about 10 minutes of prep time and get ready while deliciousness bakes in the oven. Outside of the realm of breakfast and lunch union, this is also a great dessert. A little puff pastry can go a long way in making you look like a culinary genius with no sweat. It even has a fancy name. But don't let that scare you, it's just a French way of saying 'free form pastry' a.k.a 'pie/tart with no top on' (so scandalous.)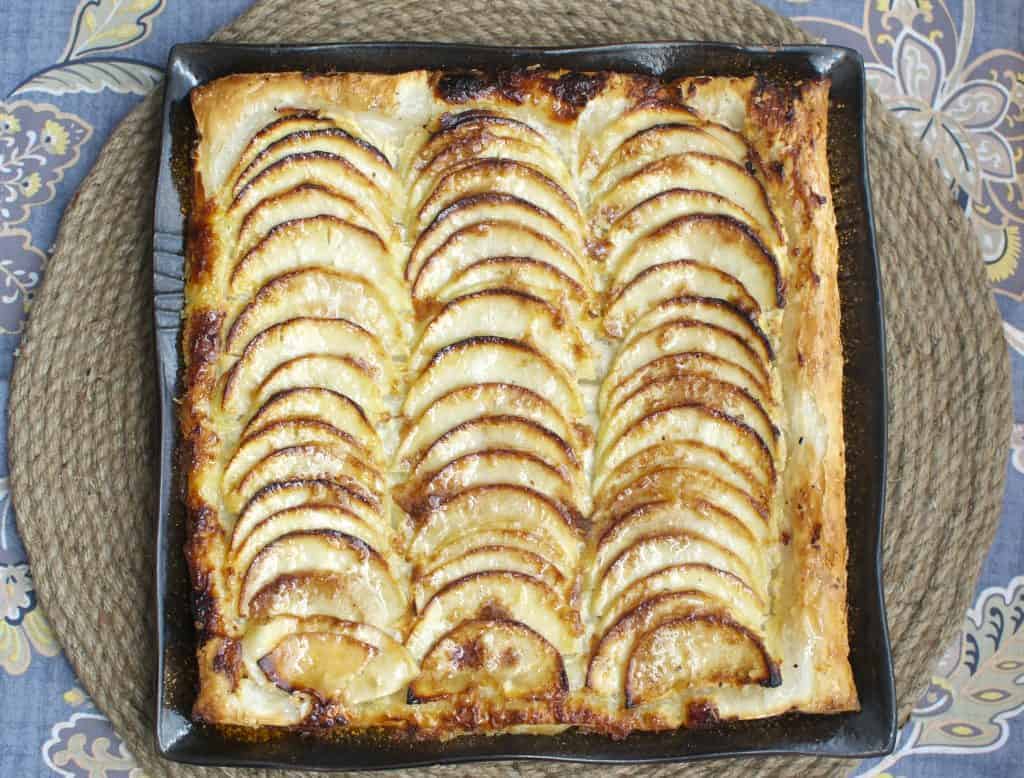 While most galettes call for pie dough, this recipe opts for puff pastry - light and flaky layers that just melt away in your mouth with ZERO effort, unless you count taking the box out of the freezer and letting it thaw in the refrigerator. Of course, there are other applications to making Galette other than sweet. A savory galette is a fun way to spruce up a vegetable side dish or even cut into bite size pieces as an appetizer. For this recipe, our galette is technically living in the 'sweet' world but is entertaining a 'savory' friend at the house. The honey will sweeten up the goat cheese just enough without overpowering the beautiful tanginess that it adds to the pastry. Crisp, tart Granny Smith apples will have great texture after the baking process and the apricot jelly will give your tart magazine worthy shine.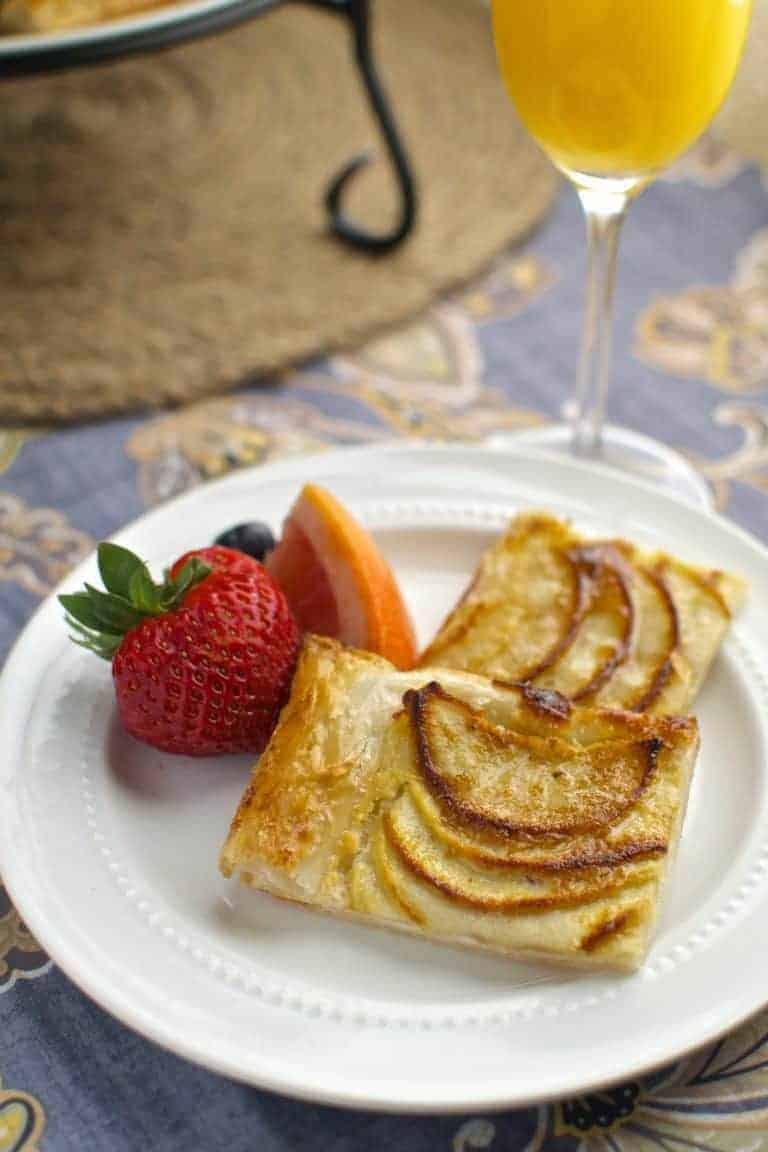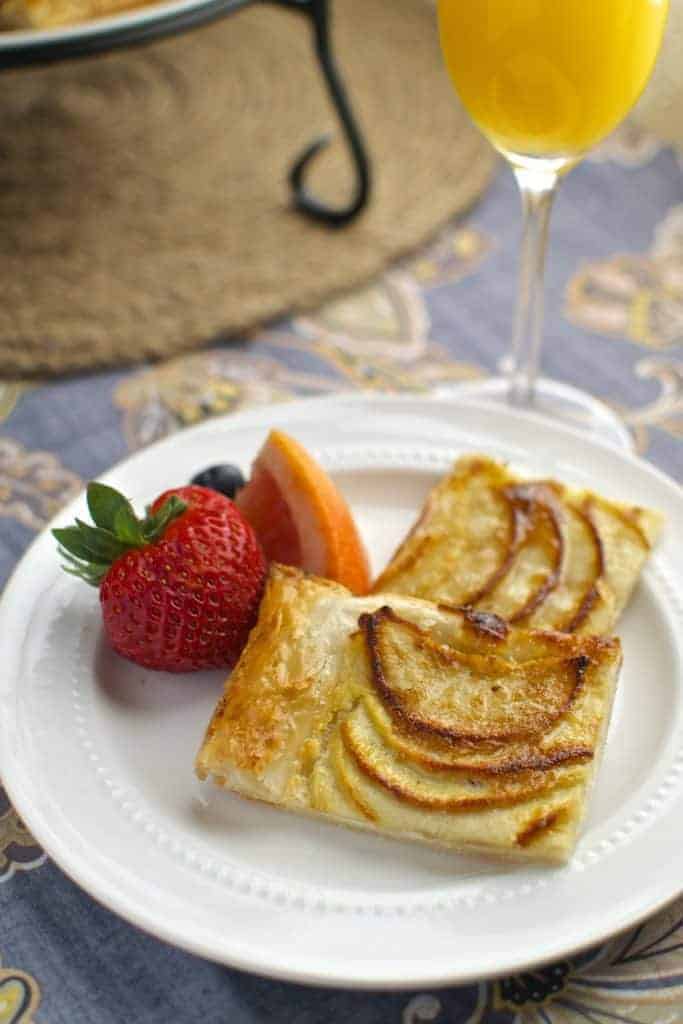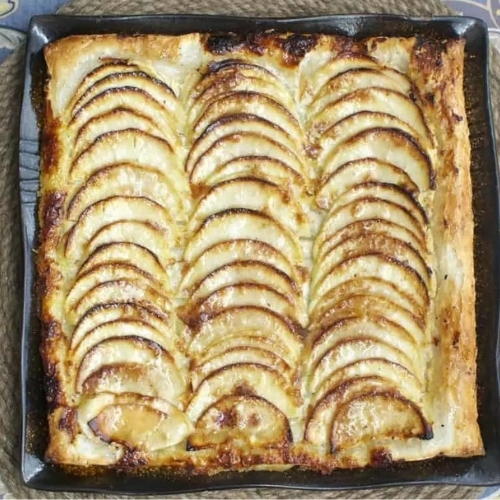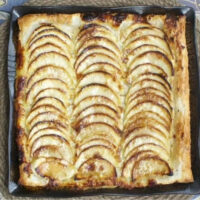 Apple & Honeyed Goat Cheese Galette
Be the star of your next brunch gathering with this easy to make, sweet & tangy Galette!
Print
Pin
Rate
Ingredients
1

sheet puff pastry

(thawed in the refrigerator)

3

granny smith apples

(halved, cored and sliced thin)

¼

cup

granulated sugar

2

ounces

goat cheese

1

tablespoon

honey

3

tablespoons

unsalted butter

(cut into small cubes)
For the glaze
2

tablespoons

apricot jelly

(or strained preserves)

1-2

teaspoons

water
Instructions
Preheat your oven to 400F. Line a rimmed baking sheet with parchment paper. Layout your puff pastry on the parchment paper. Using a pairing knife or toothpick, poke 'vents' in the dough about every 3 to 4 inches and return to the fridge.

Peel your apples, slice in half (top to bottom) removing stem and core. Thinly slice the apples about ⅛" thick. Set aside.

Whisk the honey and goat cheese together. It will help to break the goat cheese up before adding the honey to avoid getting all the goat cheese stuck in the whisk. Using a spatula, spread the goat cheese on the puff pastry, leaving ½-3/4" on all sides.

Arrange the apple slices in overlapping rows over the goat cheese, still leaving the ½-3/4" space along all sides. Carefully sprinkle sugar over the apples, avoiding spilling onto the parchment paper as much as possible. Dot the the apples with the butter.

Place the baking sheet and pastry in the freezer for 5-7 minutes prior to baking. This will allow the butter in the puff pastry to firm up and create more steam in the crust during the baking process.

Bake at 400F for 30-35 minutes, until the top of the pastry and apples around browned. Rotate the pan halfway through baking.
For the glaze:
In a saucepan or the microwave, melt down the apricot jelly or preserves. If using a microwave, heat for 1 minute on 50% power, stirring half way. Stir in the water. If using preserves, strain through a mesh strainer prior to brushing on the pastry.

Using a pastry brush, brush the apples with the glaze.
Nutrition
Calories:
305
kcal
|
Carbohydrates:
35
g
|
Protein:
4
g
|
Fat:
18
g
|
Saturated Fat:
7
g
|
Trans Fat:
1
g
|
Cholesterol:
15
mg
|
Sodium:
106
mg
|
Potassium:
100
mg
|
Fiber:
2
g
|
Sugar:
18
g
|
Vitamin A:
252
IU
|
Vitamin C:
4
mg
|
Calcium:
20
mg
|
Iron:
1
mg