Now I will be the first to admit I am no beautician.  Most days I'm lucky if I am showered, never mind make up.  On the event I am wearing make up it's usually the holy trinity: moisturizer, eyeliner, mascara.  Less than a 3 minute application and go.  However, I can wholeheartedly admit I am, at my core, a girly-girl that could spend a solid 2 hours ::cough:: 3 hours ::cough:: in Sephora….she's such a B…so many samples….  Anyone else walk out of there looking like you've been drawing camo print swatches up and down your arms.
One of my favorite things about Sephora, besides being a playland for make up enthusiasts?  Sample sizes and free samples.  Normally, I prefer to shop unassisted, but at Sephora I will never deny a free sample.  When a mascara is going to cost close to $30, you should probably test it out first.  Also, if you're an infrequent make up wearer, buying the small 'stocking stuffer' samples is a much more affordable way to fill your bag!  Lastly, with a nod to overall price…this stuff is definitely not cheap, but at least for me, I justify the cost since I replace everything so infrequently.  And most certainly I did not buy all this stuff in one visit…that would be excruciating.  At the end of the day, if CVS or Target is your go to for beauty products for you and your skin, rock it and do what works for you.  In the meantime, I'm just sharing what I've found that works best for my skin!
Eyes
Products: (clockwise from left) Smashbox, photo finish lid primer, $21; Marc Jacobs, black eye liner, $0; Dior, diorshow mascara (black 090) $28.50; Sephora Collection, long lasting eyeliner high precision brush (black), $12; Kat Von D, eye contour palette,
Got a hot date?  Wedding?  Important event?  The smash box lid primer is awesome for keeping your eyeshadow in place all day, all night.  This product originally fell into my bag as a free sample, but after seeing how great it worked it made it into the 'purchase' category.  As for liner, I'm a big fan of both liquid and pencil – pencil for tightlining the water line of my lids and and liquid for the top lid.  The Marc Jacobs pencil was a free sample that I'm using until its gone.  I'm not particularly attached to any specific eyeliner, typically I stick with the Sephora Collection since these are the products I go through most frequently and Sephora's brand is more affordable.  And now the best for last, this mascara is my absolute favorite thing in my bag.  It applies thick without clumping lashes, making them look full and long.  In my opinion, there is no need for a lash curler, but that may be subject to individual lash preferences.  Dior also sells a primer for even longer lashes, however I personally don't feel it necessary.
Face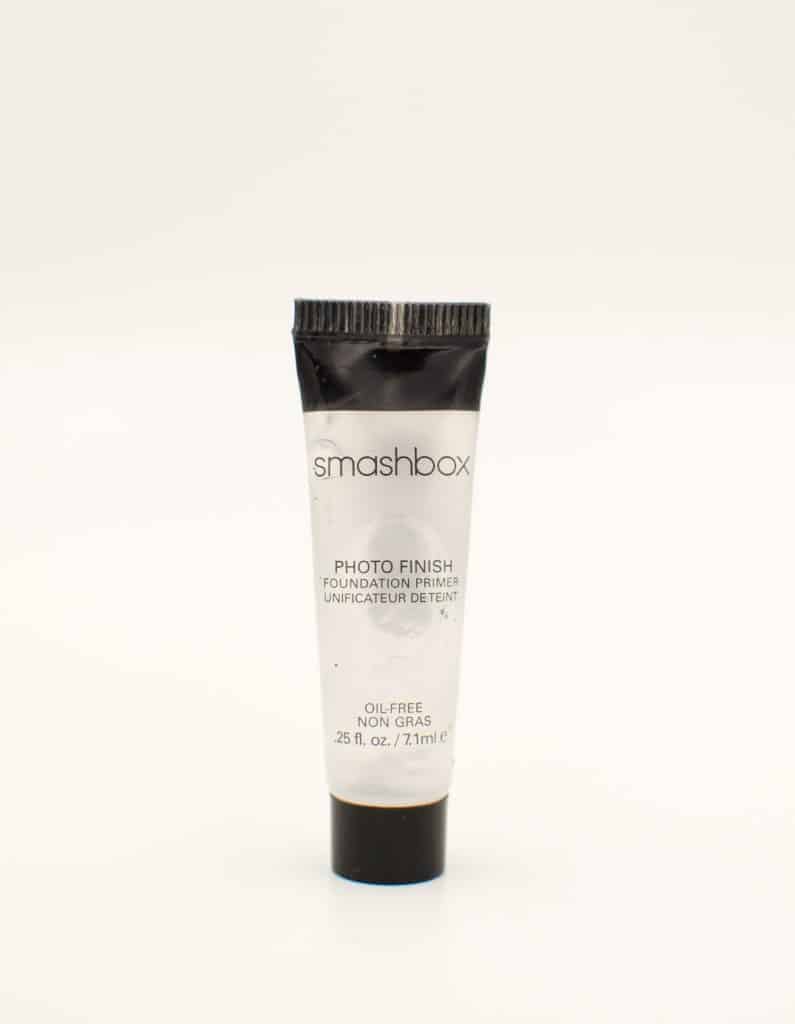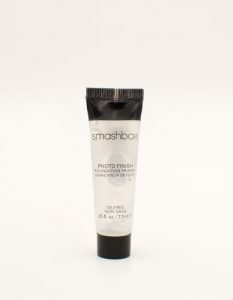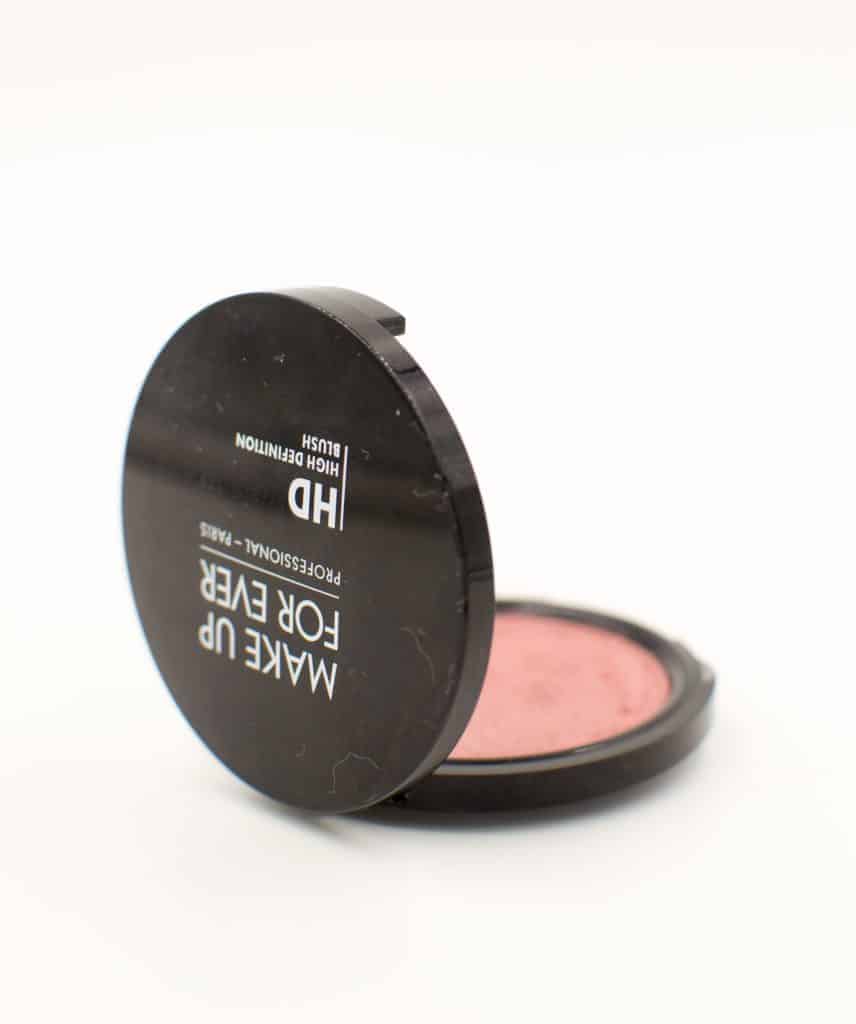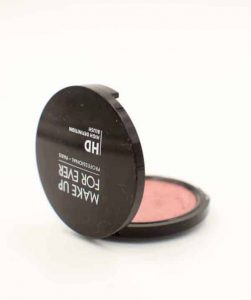 Products: (clockwise from left) Philosophy skin cream, renewed hope in a jar, $47; Tinted Moisturizer: Laura Mercier, tinted moisturizer, $44; Smashbox, photo finish foundation primer, $16; Make Up For Ever, HD blush, $26
Sometime this past summer, after seeing the development of new wrinkles around my eyes I freaked the F out and decided it was time to hardcore adult and start moisturizing.  Having always been a fan of Philosophy soap and with a recommendation from the lovely lady at Sephora, I skeptically shelled out $47 for the small jar.  At that price, it should come will little invisible angels that pull all your wrinkles flat.  I haven't found them yet, but it seems to be meeting expectations.  Throughout high school and college I was on a first name basis with Accutane and later Pro-Activ.  Finally, at 30 years old, I've kicked them both to the curb, but I'm still super selective about my facial products.  This moisturizer is light, non-greasy, and a little goes a very long way.  The same goes for my 'tinted moisturizer' from Laura Mercier, a little goes a long way and it covers just like a foundation with all day coverage while still feel light and non-greasy.
There are a few products in my bag that I feel "meh" about, I like 'em but I could live without 'em, but not the Smashbox Foundation Primer.  If I'm going out somewhere and I know there will be lots of pictures, snaps, or especially wedding photography I absolutely put this on prior to foundation.  It's light and smooth and will keep shiny face photo problems at bay.  Though Make Up For Ever is a preferred brand of mine, I can't say I'm in love with this blush as it is creme based rather than powder, but seeing how I use blush roughly 20 times a year, it'll will get the job done until it's gone.
Lips
Products: (left to right) Smashbox, always on matte liquid lipstick, $24; Kat Von D, studded kiss lipstick, $21
Trust me, I totally get it, $24 is a hard to swallow for a thing of lipstick.  Though I'm sure there is definitely a jack up on the price, this is a one and done for the day – ok, maybe a touch up after lunch.  So you can definitely make it last and there is no rub off for kisses or on your martini glass.  If you prefer a traditional lipstick over a liquid application, the Kat Von D studded lipsticks definitely offer prolonged coverage with minimal rub off – super important to me with bright red lipstick, I feel like once it starts to fade, it starts to look a bit hooker-ish.  My all time favorite for fire-engine red lipstick got discontinued (can you hear me crying over there?), but if you like a nice matte color with a gloss finish check out Make Up Forever Liquid Lipstick.
Here are a few [unedited] photos of before and after application…forgive the before photo, the lighting was not so great but should give a realistic showing of how shiny my skin can get.  So that's it!  That is 'what's in my bag.'